Story by Micaela Arnett / September 21, 2022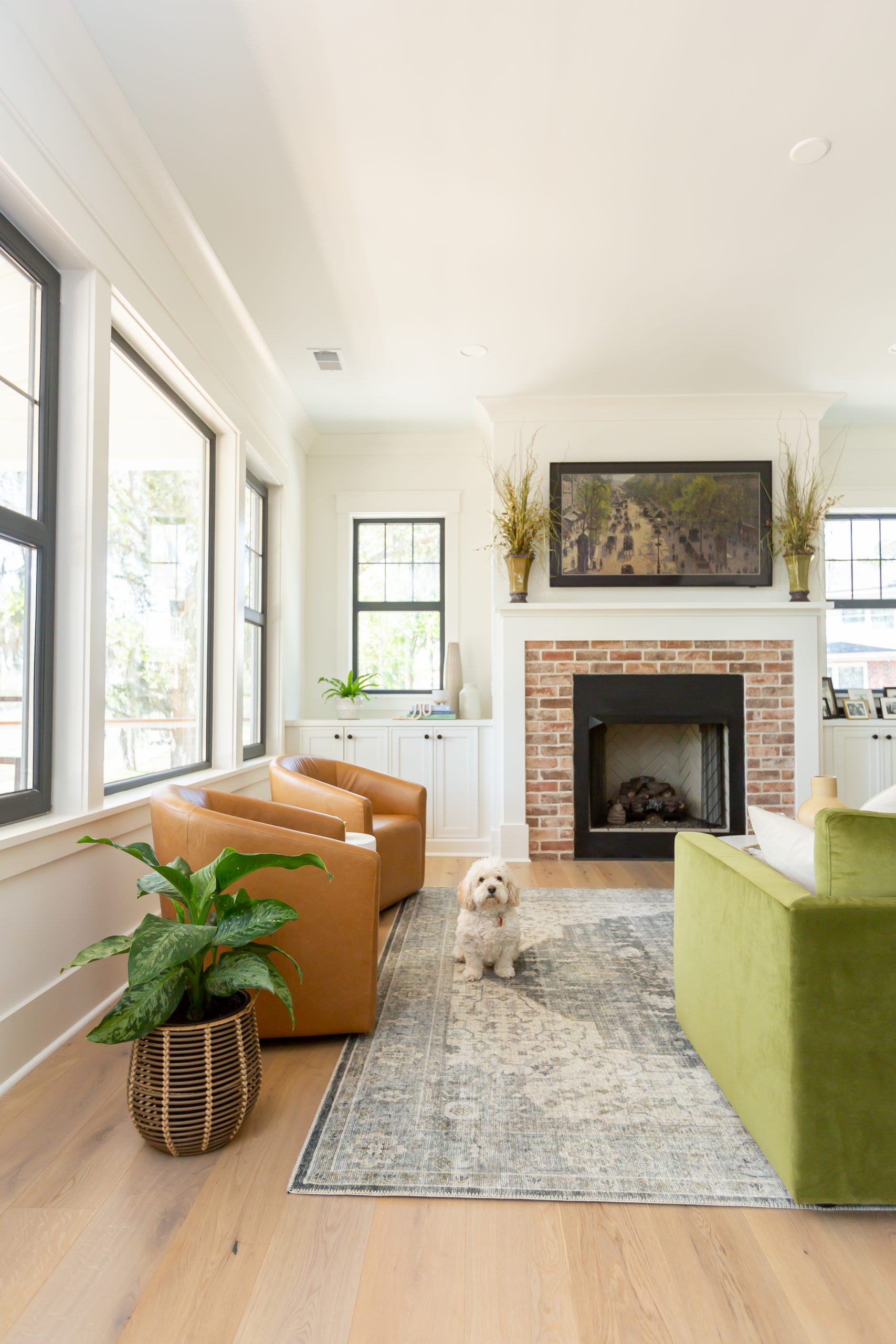 Earth tones mimic the resilience of nature and evoke a sense of renewal; this Charleston home honed in on shades of green and natural materials like wood and stone for an organic feel-good design.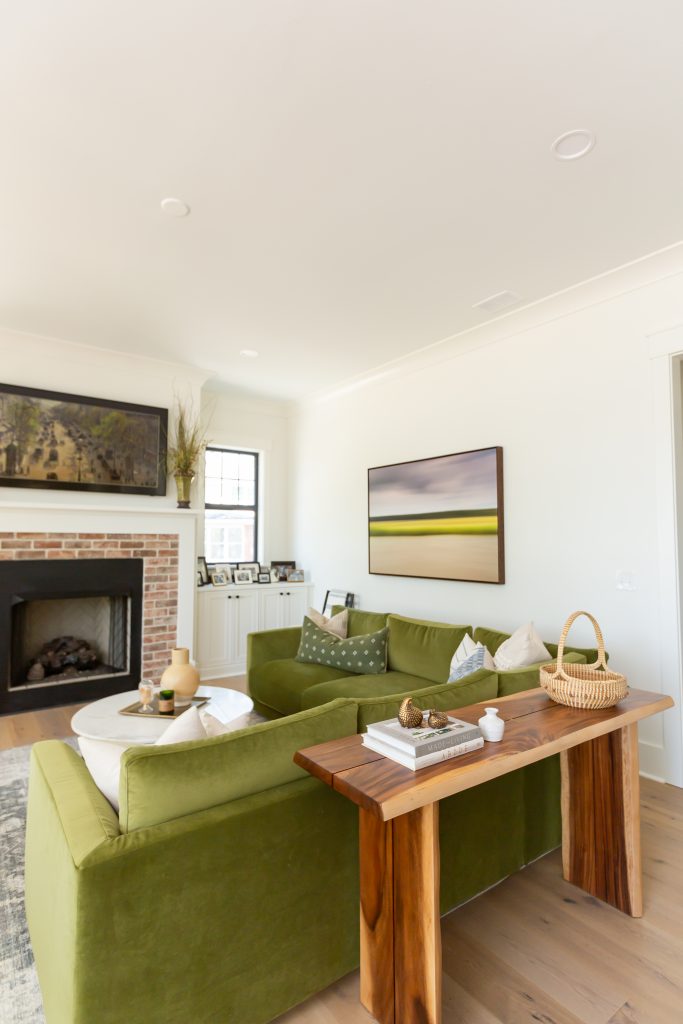 The green velvet sectional adds a bright pop of color and maximizes space in the living room.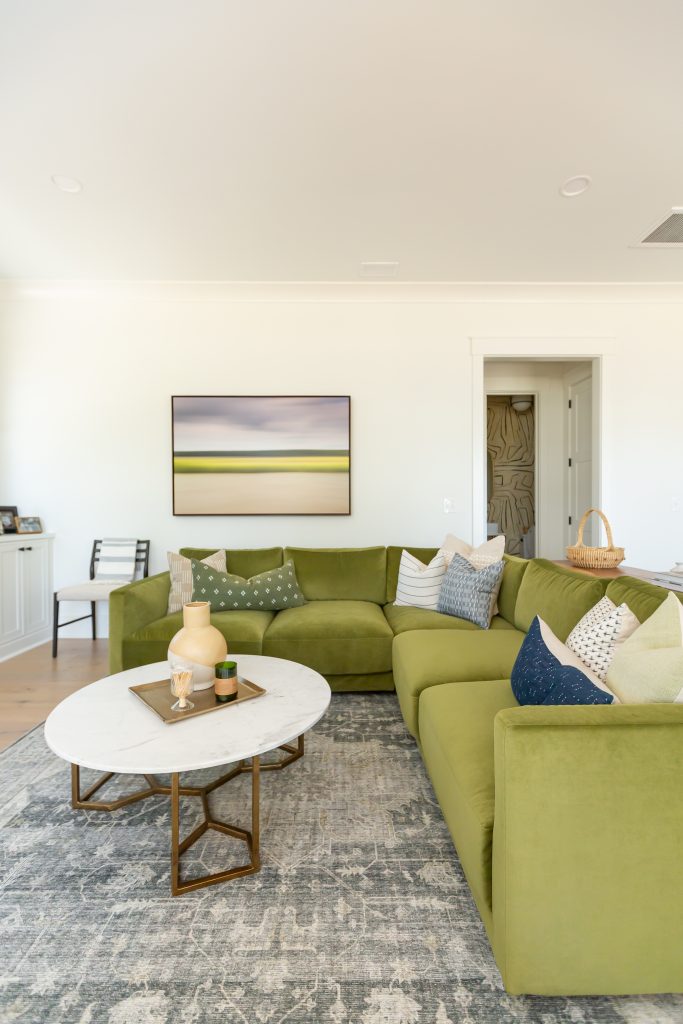 An organic design comes together with ease when beginning with a natural motif as inspiration. The combination of green and blue in the landscape artwork extends into the textile selections that balance the space.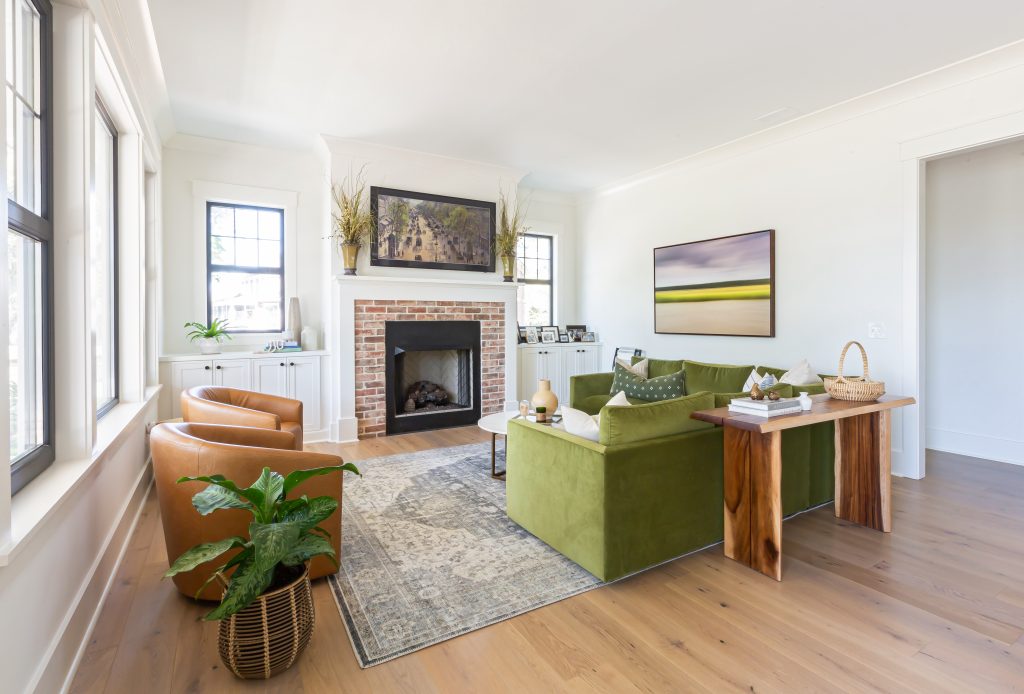 A crisp white paint color emphasizes natural light in an open space and reflects beautifully on different textures like these glowing leather armchairs.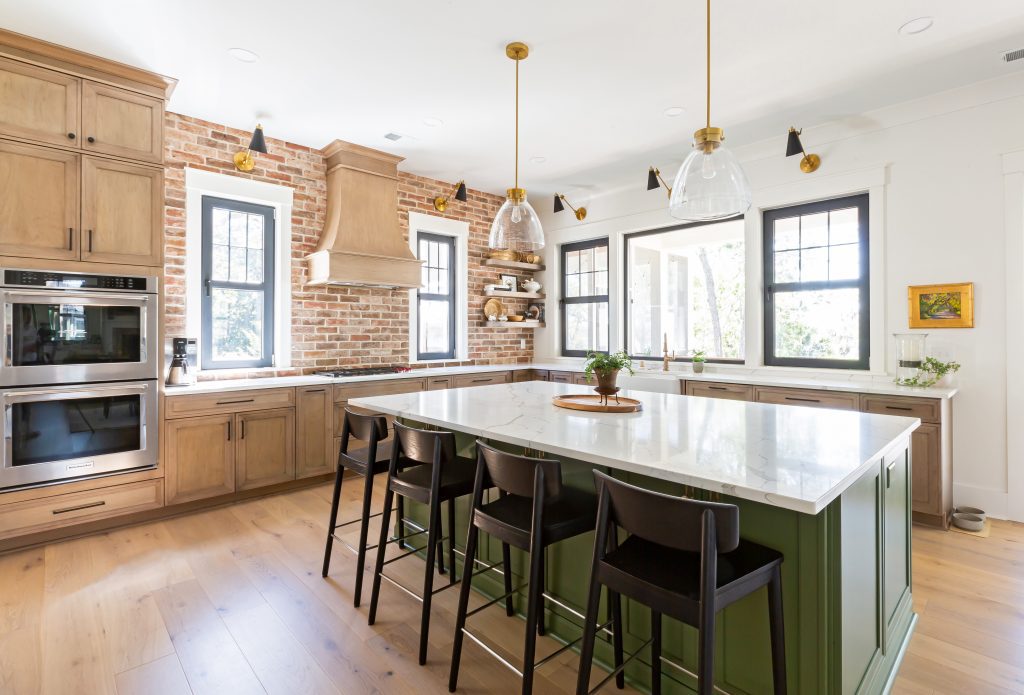 The brick from the fireplace matches the range wall in the kitchen for a cohesive look to this open floor plan.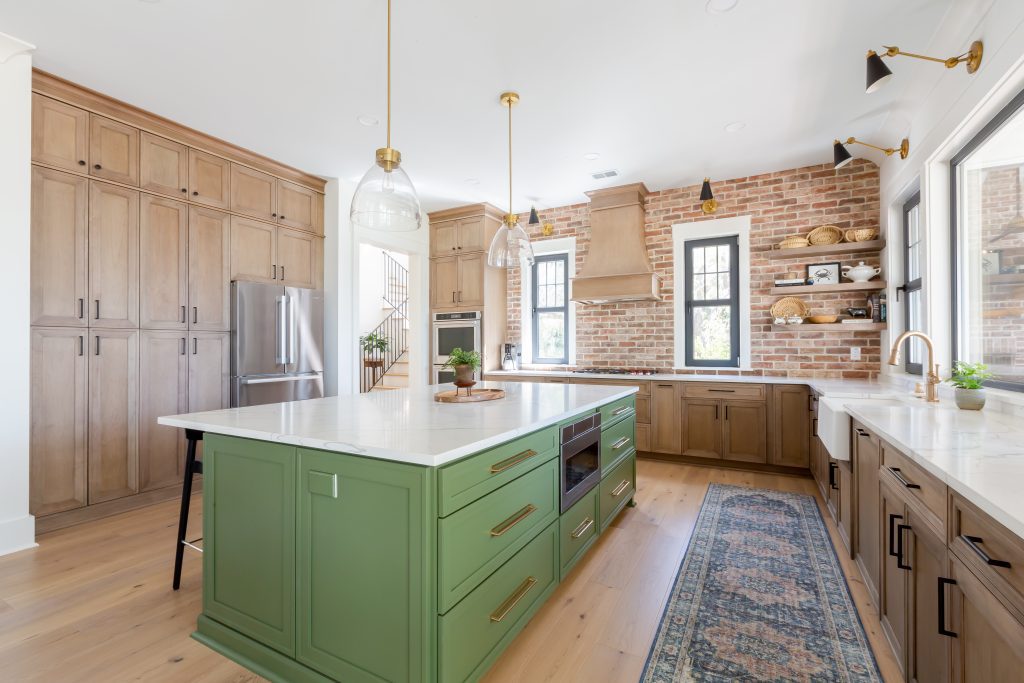 Natural wood cabinetry allows the green island to pop and the mix of brass hardware with iron fixtures creates depth and dimension.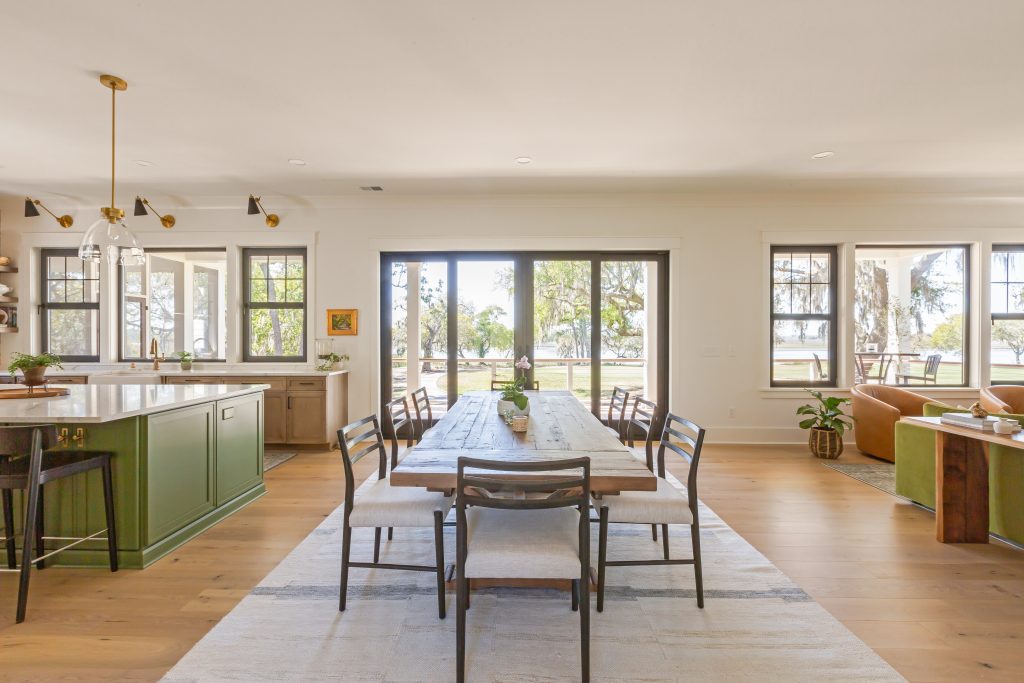 The wood dining table marries both the kitchen and living rooms for a grounded gathering space with landscape views. 
Want to learn more about the nature of organic interiors? Check out our blog on Biophilic Design!