Story by Art Department / July 14, 2020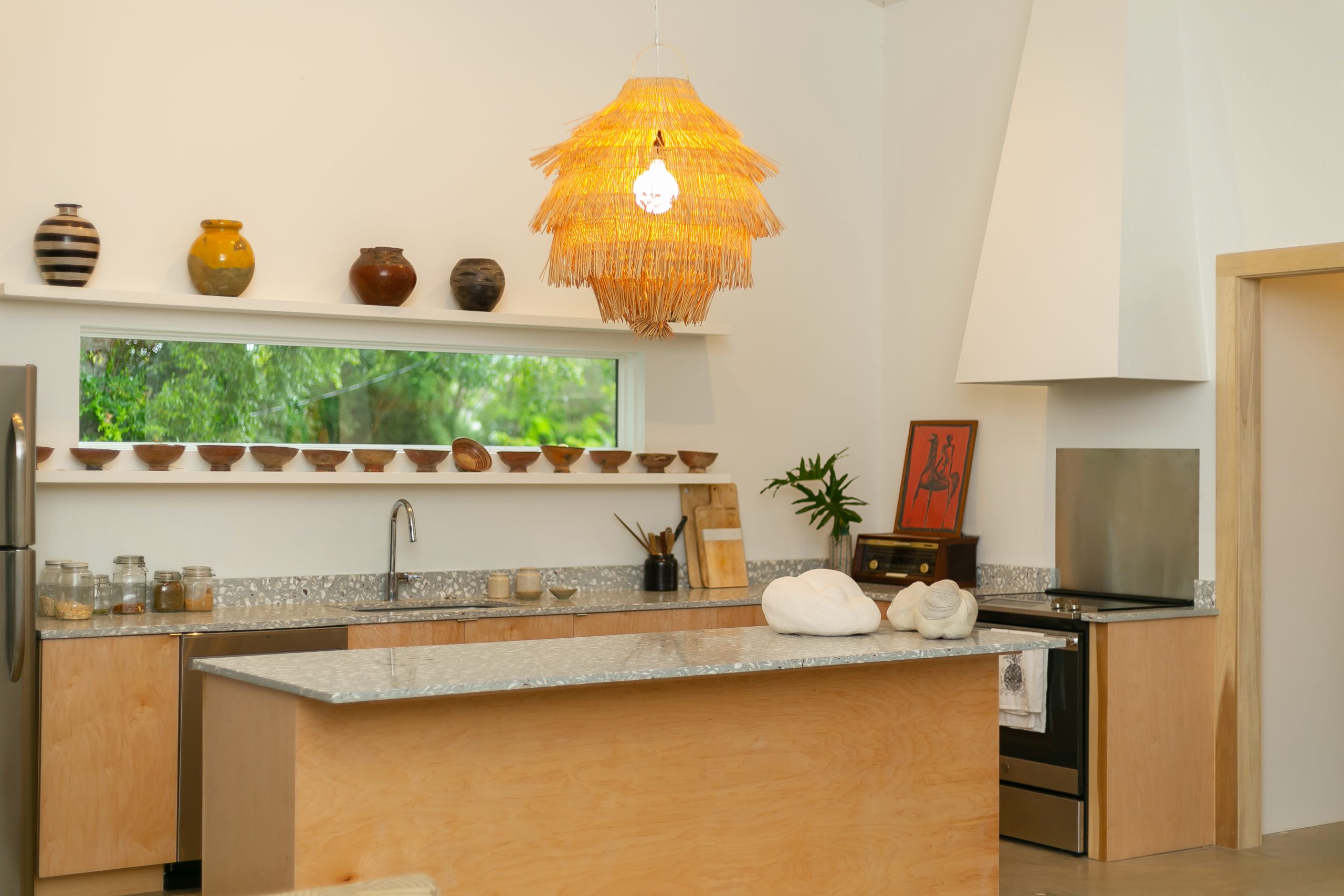 A great way to put your own touch on your home is by incorporating custom features in the design. Opting for recycled glass countertops is a way to not only support an eco-friendly local business, but also to showcase items in a unique matter. 
GlassEco Surfaces offers homeowners just that. They have the ability to take recycled items that they collect from Fisher Recycling and use them to create one-of-a-kind countertops. Homeowners can also contribute their own personal items if wanted. With a collection of special items from their travels, these homeowners knew they wanted to add a special touch to their kitchen surfaces. We're going to walk you through the process of how they worked with GlassEco to bring their recycled countertop dreams to life.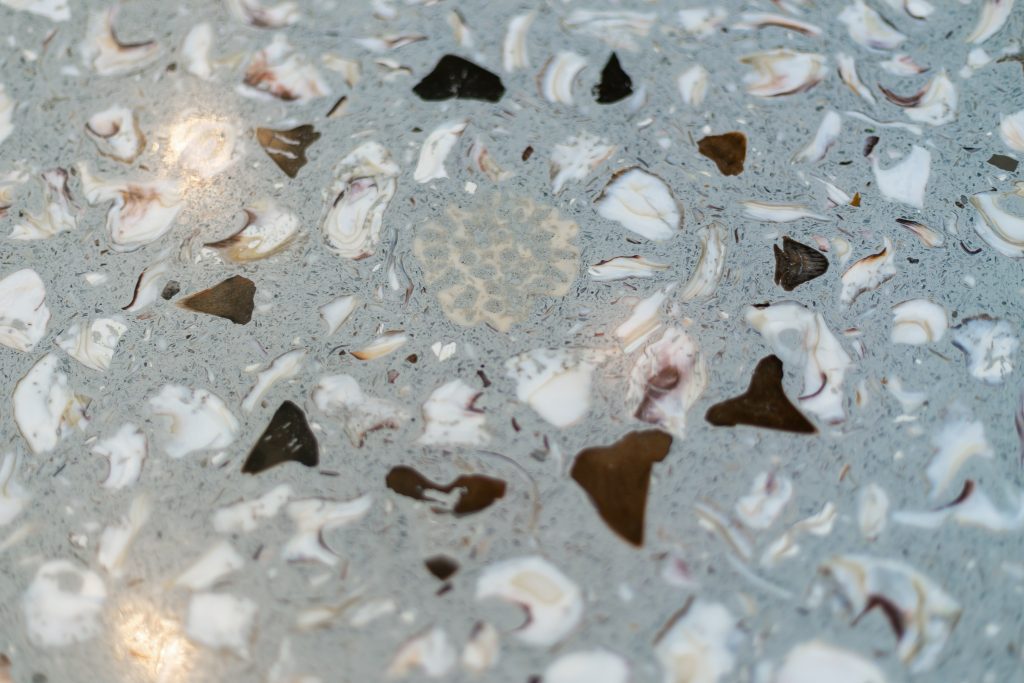 Step 1:
For this couple, incorporating large bulb coral from Indonesia, red coral from the Indian Ocean, and black and white shark's teeth from various places was a must. The wife took her items to the GlassEco warehouse and arranged the pieces the way she wanted them to look in the final product. The most unique element that the homeowner put together was the circular layout of the shark's teeth with coral in the middle.
Step 2:
The next step was for the homeowner to bring on an installer. They needed to properly measure the cabinets after they were installed to determine what size countertops were needed. When the measurements were complete and GlassEco received them, the pieces that would go into the one-of-a-kind countertops were selected and placed, a mold for each slab was created, in GlassEco's North Charleston warehouse, minimizing the waste as much as possible. A resin base with a combination of glass or shell aggregate is used to blend all of the elements together. 
Step 3:
When the countertops are complete they are sealed for extra protection. This not only helps extend the life of the surface, but also enhances the colors of the glass so they have more of a pop. With the finishing touches completed it was install time. 
Step 4:
After installation there is very little maintenance required for the countertops. Natural based cleansers are recommended as heavy industrial chemicals can leave residue.
Step 5:
Enjoy your countertops!
For more information, call GlassEco Surfaces at (843) 554-6099 or visit glassecosurfaces.com.