Story by Micaela Arnett / March 23, 2023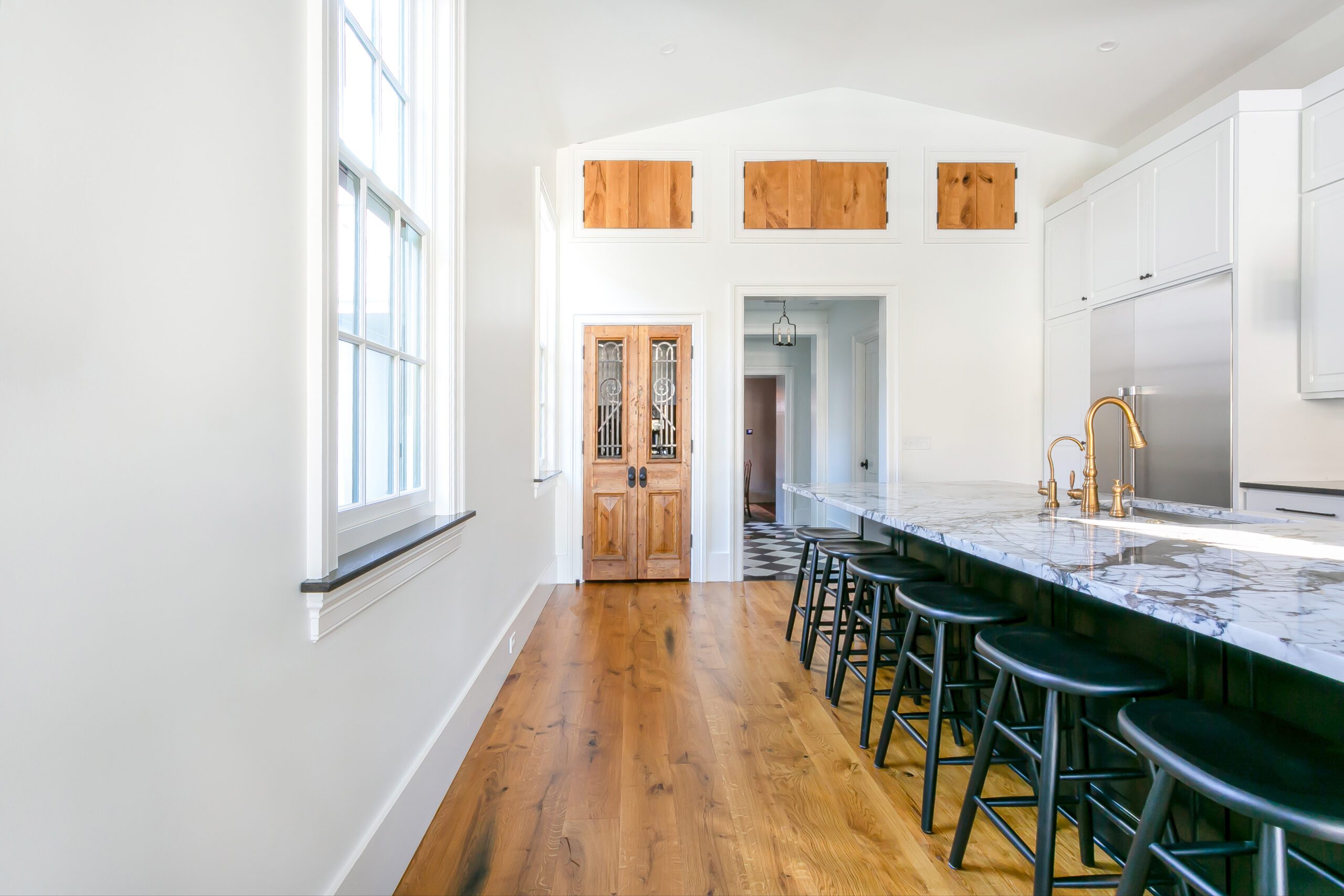 Wide plank wood flooring has taken the home and design world by storm with the most popular styles of grain being white oak, pine, and walnut for their organic character.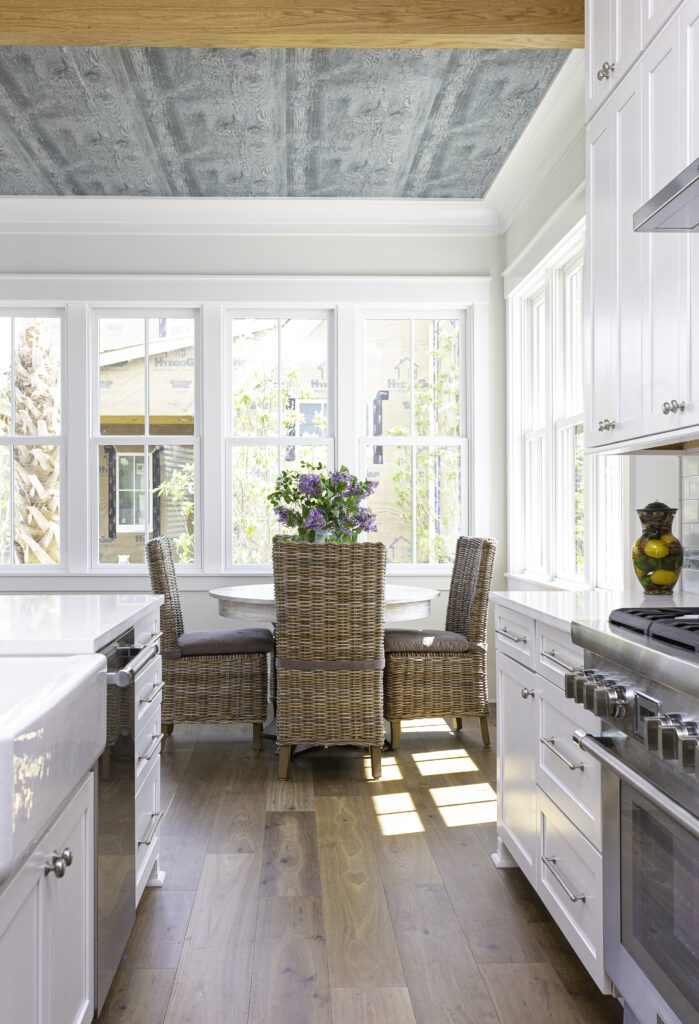 Photography by Ebony Ellis 
Design Tip:
Many wood planks feature varying grain detail. If you prefer a more seamless look, have your contractor sort out similar-looking planks before laying them.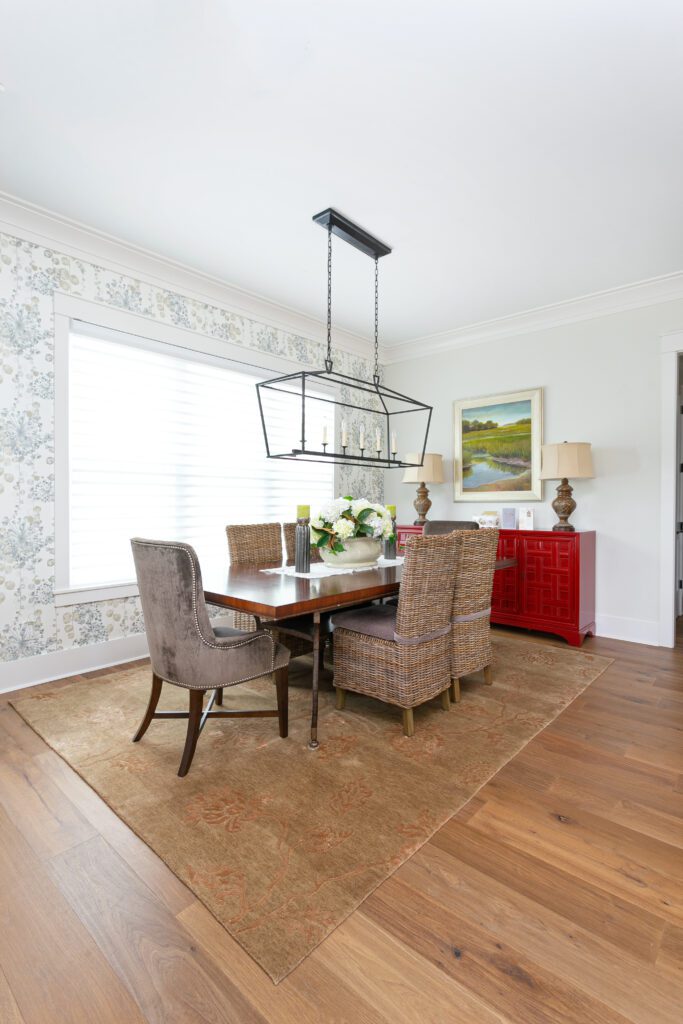 Photography by Ebony Ellis 
Proportion + Size
Planks that are larger than six inches wide make a great impact in large spaces. Narrow-cut planks and tight patterns like herringbone or running bond work best in smaller spaces.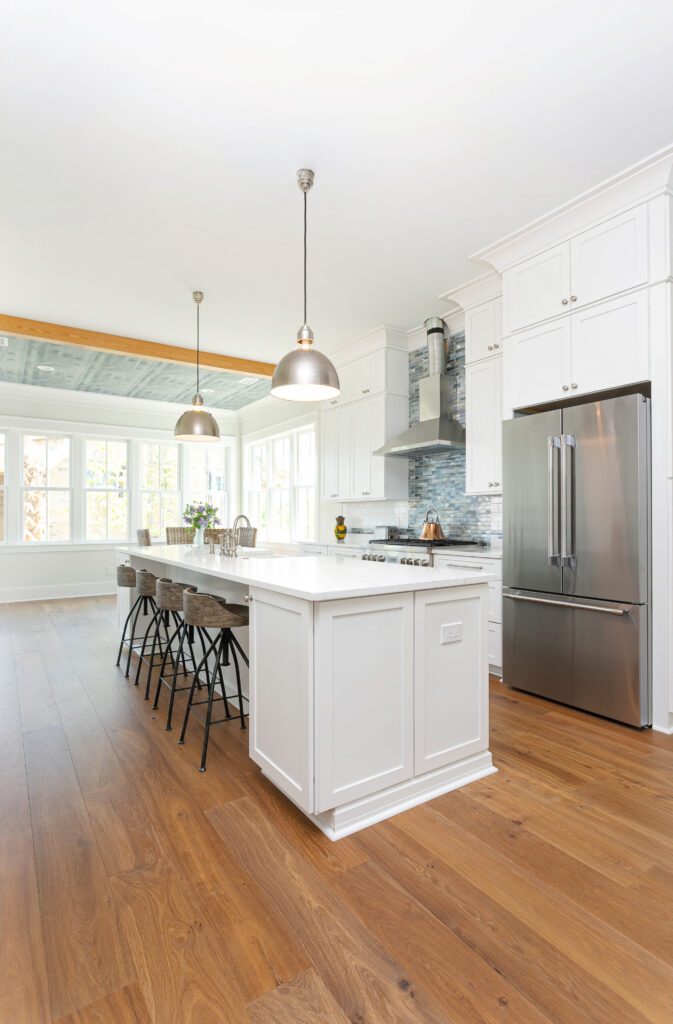 Photography by Ebony Ellis
Maintenance 
A damp microfiber mop keeps floors in tip-top shape when used daily, but be sure to avoid harsh chemicals. Fill in small knicks and scratches with a wax stick or wood grain marker.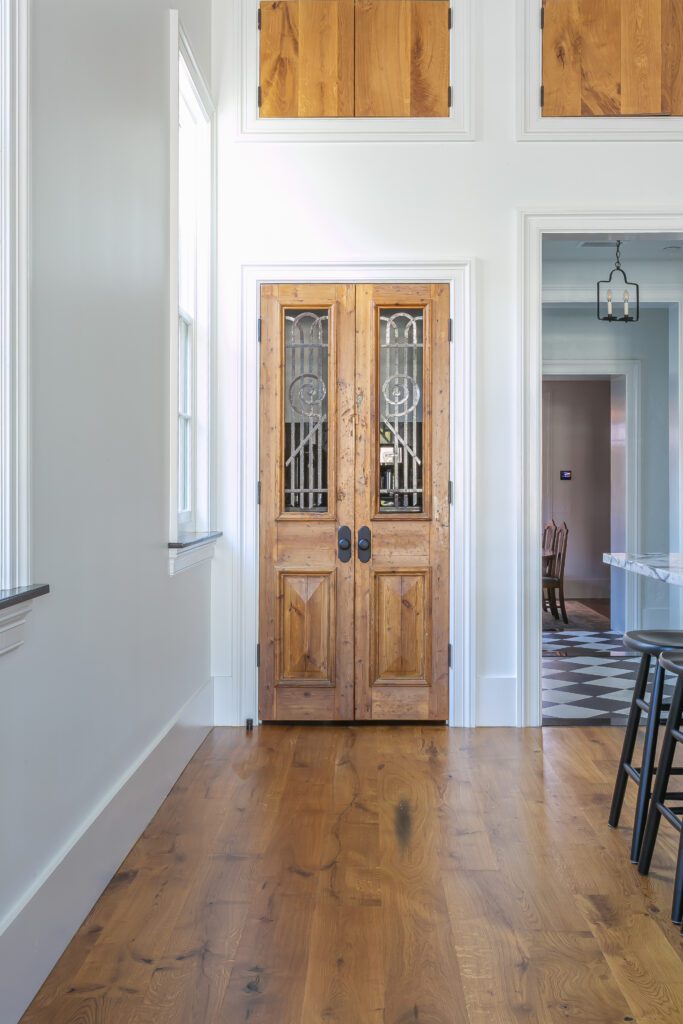 Photography by Bailey Baker
For bigger messes that involve a cleaning solution, be cautious of any product that claims to add instant shine. A lot of floor cleaners contain waxes that build up over time and can actually lead to a more full surface. 
For more information on hardwoods and other flooring options, call Elegant Flooring at

(843) 723-8172 or visit harwoodflooringcharleston.com.