Story by Micaela Arnett / December 30, 2021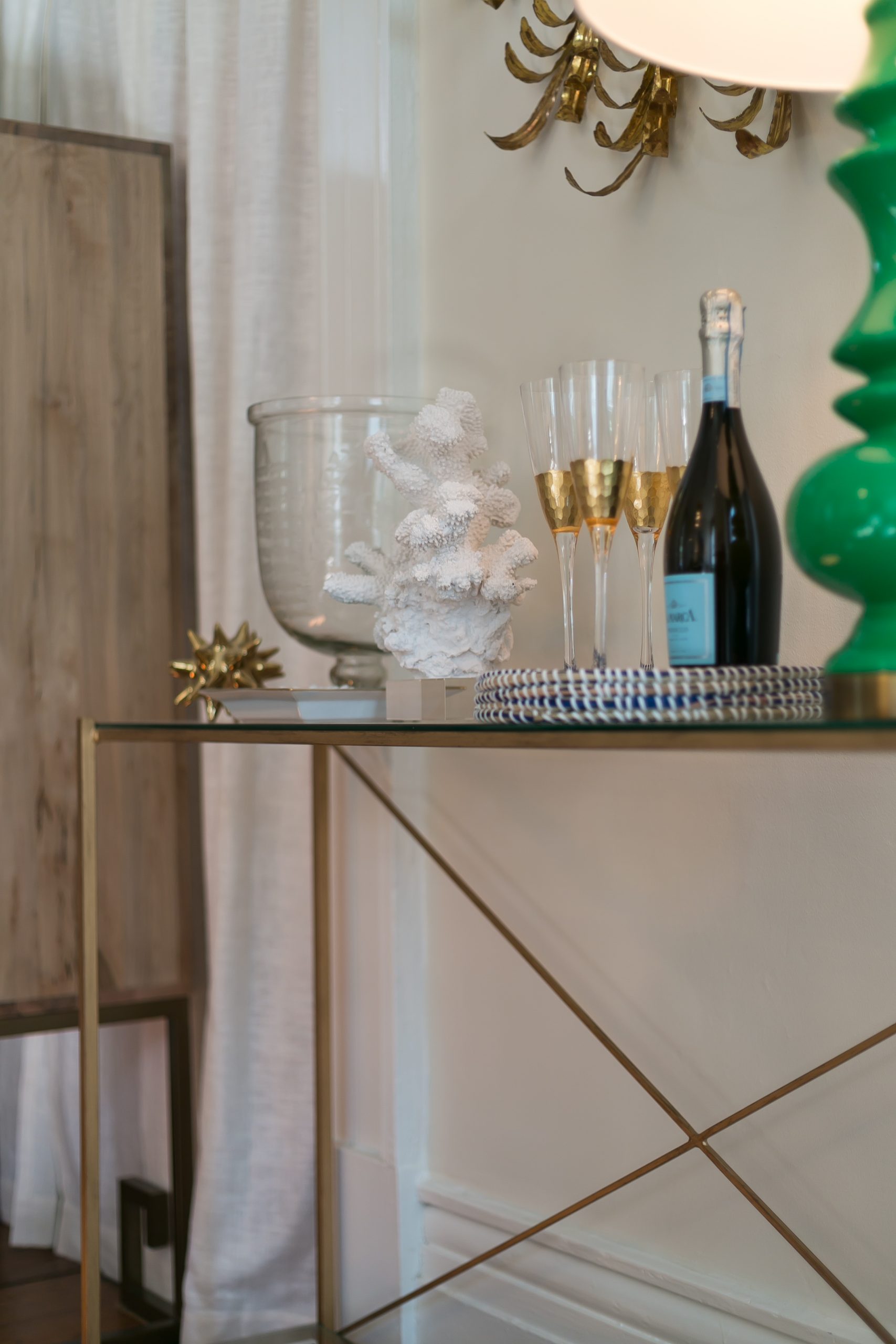 An Alternative to A Bar Cart
If you love to entertain but don't love the look of a traditional open bar cart, try converting a credenza or another kind of accent piece with shelves and doors. This homeowner created a corner for life's spirited moments with a repurposed entertainment stand.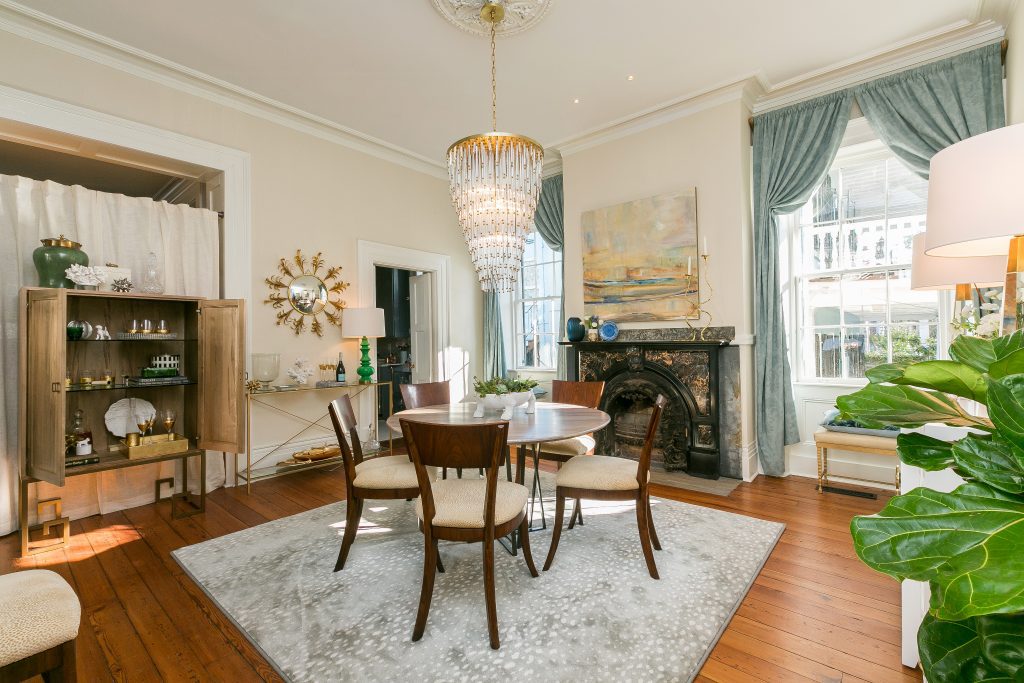 Out of the Box 
Dare t0 think outside of the box and mix your domains. Be bold and design with bravery as you forget the notion that certain pieces of furniture can only serve certain purposes. Consider a spare bedroom's chest of drawers or an old bookshelf for your beverage stations.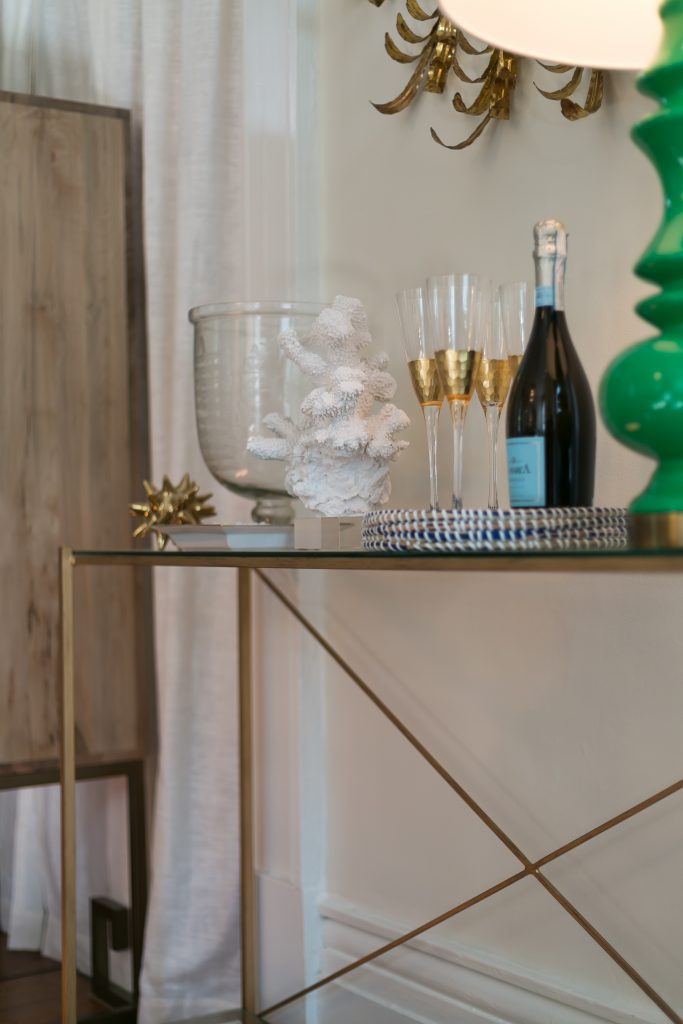 Sippin' Pretty
Glassware doesn't always have to be hidden and stored underneath the bar. These gold leaf flutes on a narrow glass top console serve as functional decor. This piece is one of the most versatile for any room in your home.
Replace a bar cart or beverage station with something like this and create a beautiful tablescape at the same time. Mix accent lamps, glassware, and sculptural elements to create a luxurious atmosphere to celebrate in.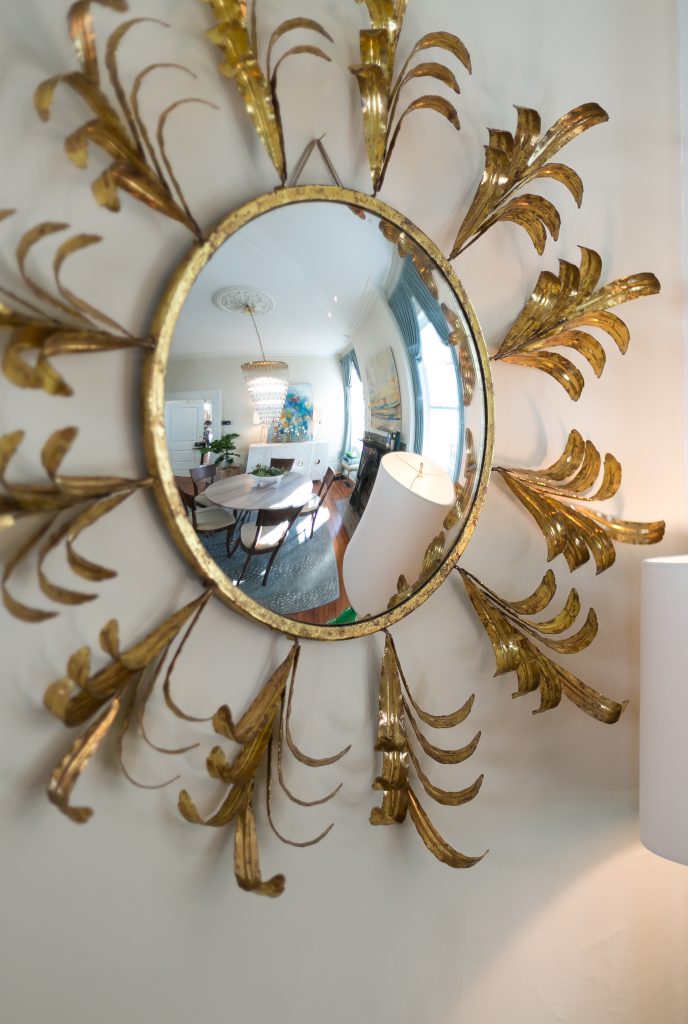 Art Cart
First a piece of art, this sunflower-like mirror hangs above the bar area and offers an interesting perspective on the dining room it reflects.
Decorate with your drinks and replace your bottles with crystal decanters. Styling the shelves with fully stocked serving trays makes it easy to serve your guests, move the party outside, and a quick clean-up.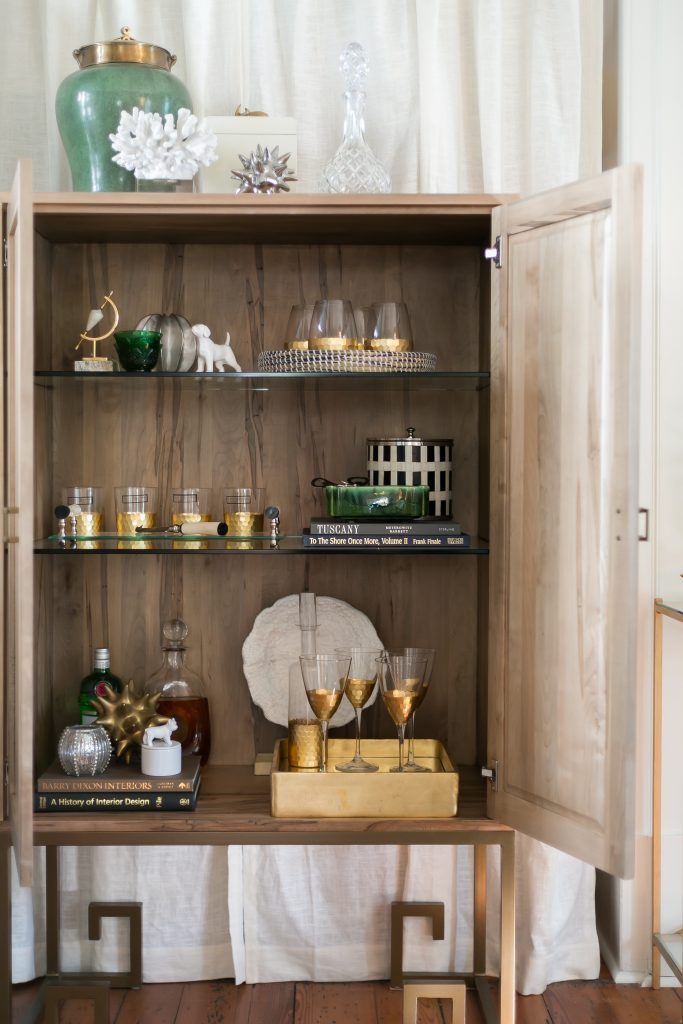 Subtle Spirits
An empty crystal decanter sits on top of the bar shelves for a subtle, "drinks over here" when the cabinet doors are shut.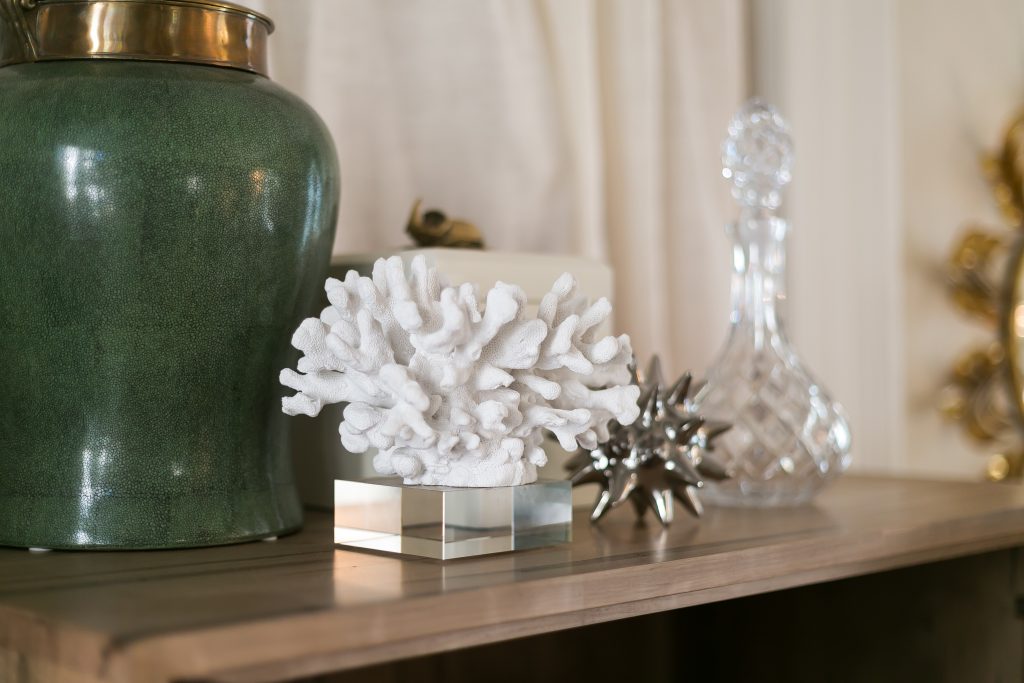 Closing Time
A standard bar cart doesn't have much of an option for safe storage. This can be a challenge to style when enjoying the use but not the look. Sometimes we just don't want bottles on display; pieces like this entertainment stand will allow you to close the doors when the party is over. Check out some alternative options at Steven Shell.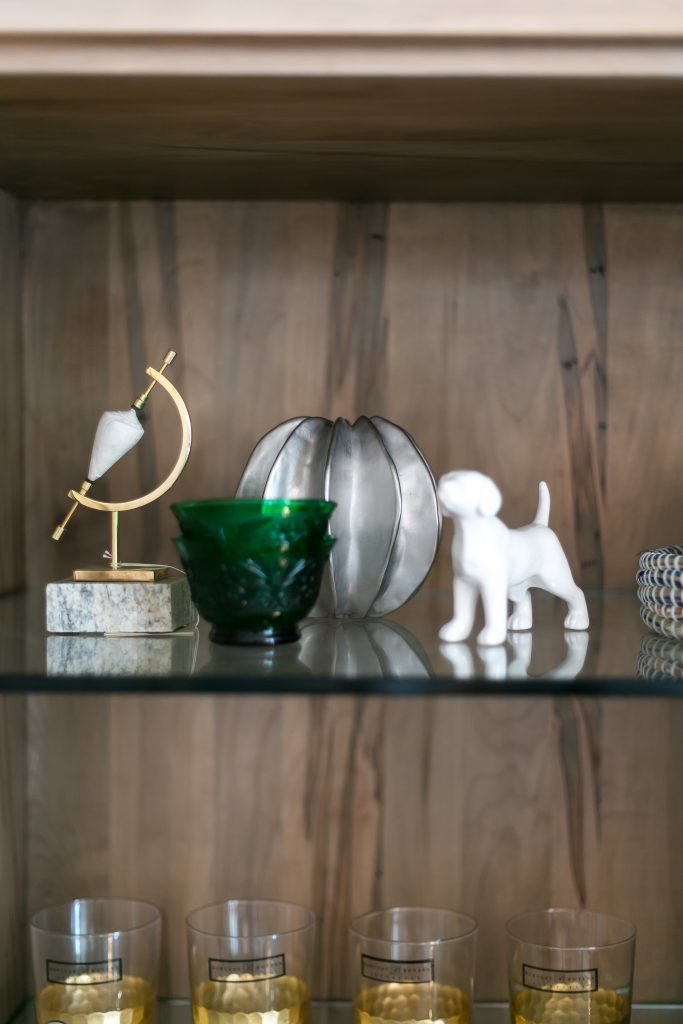 Finally, add trinkets, baskets, cocktail napkins, and coffee table books for an elevated personal touch.