Story by Micaela Arnett / April 4, 2023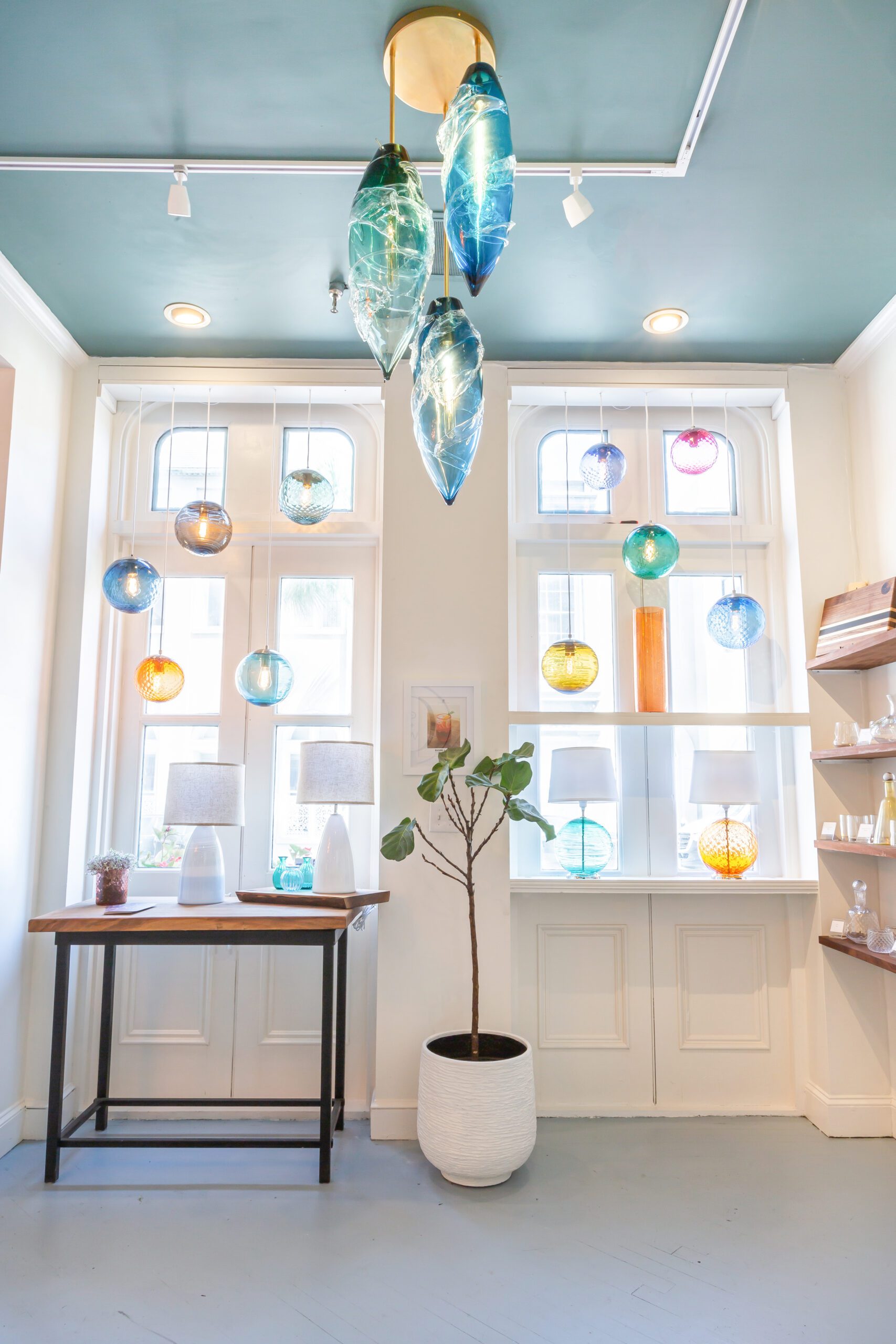 James McCleod first opened CLEOD Glass + Works in Massachusetts. With great success, he opened his showroom here in Charleston about a year ago.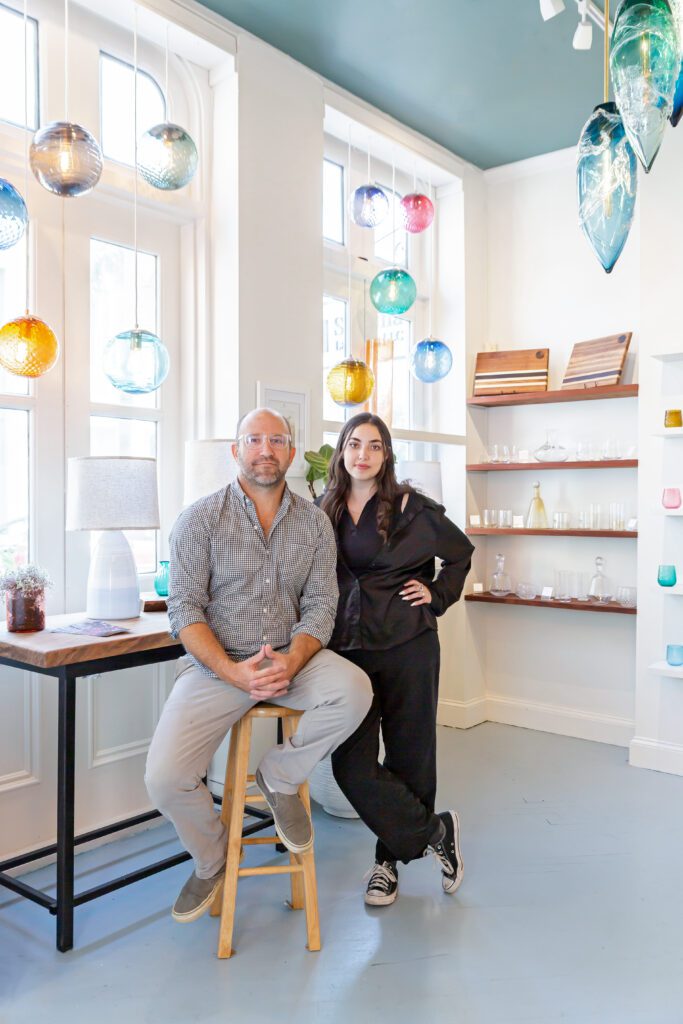 Photography by Callie Webster
The Craftsman
James McCleod grew up in California and showed interest in art at a very young age. His mother helped foster his creativity by taking him to galleries and encouraging his artistic endeavors. A true artist, James graduated from The California College For Arts & Crafts where one glass blowing class changed the course of his life as an artist.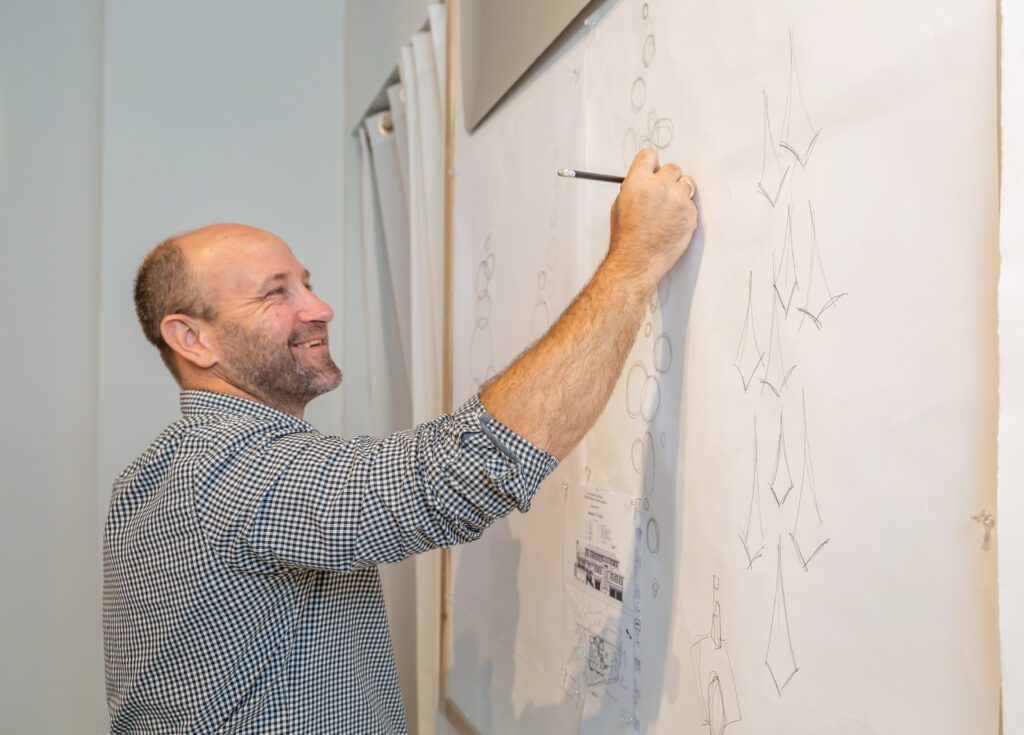 Photography by Callie Webster
The Process
Each fixture starts off as a sketch and grows into a series of prototypes, each proposed to the client. The design process is as collaborative as the customer is comfortable with. Open communication with his clients throughout the glassblowing process allows them to have direct access to the heart of the work and input on the design as it takes form. This is just one way he ensures each piece is unique to the homeowners and their homes.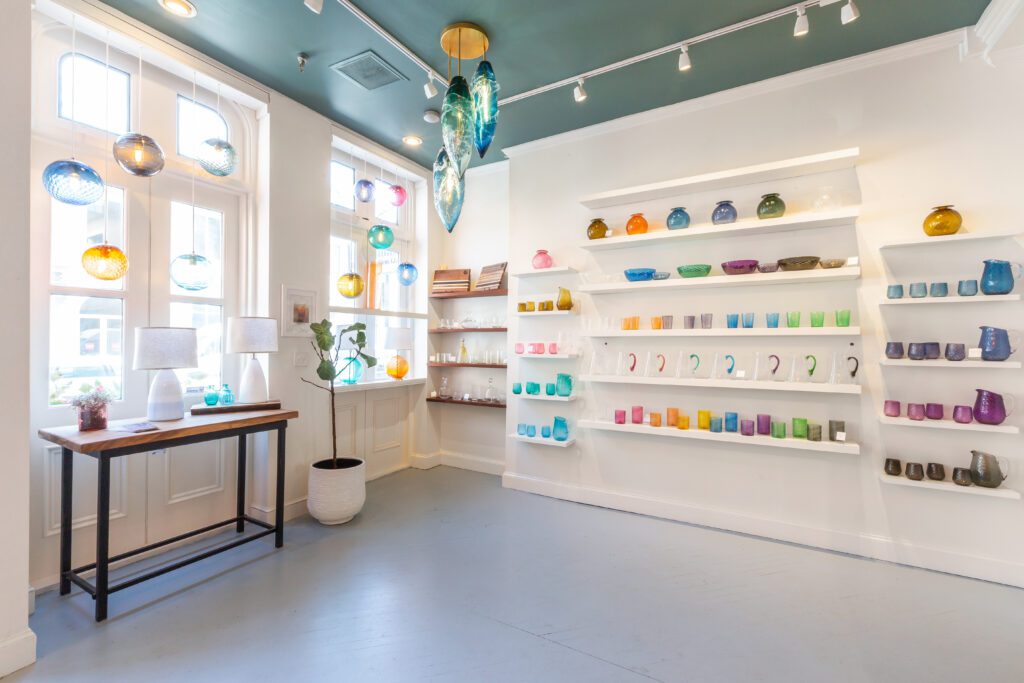 Photography by Callie Webster
The Product 
Individual pieces of blown glass are carefully placed together on installation day to create the final product. These light fixtures are not mass-produced because of James' commitment to creating one-of-a-kind art that is also a functional part of the home. For many of his clients,  these light fixtures are the first thing you see when you enter their homes and there is always a neat story behind its design and how it came to be.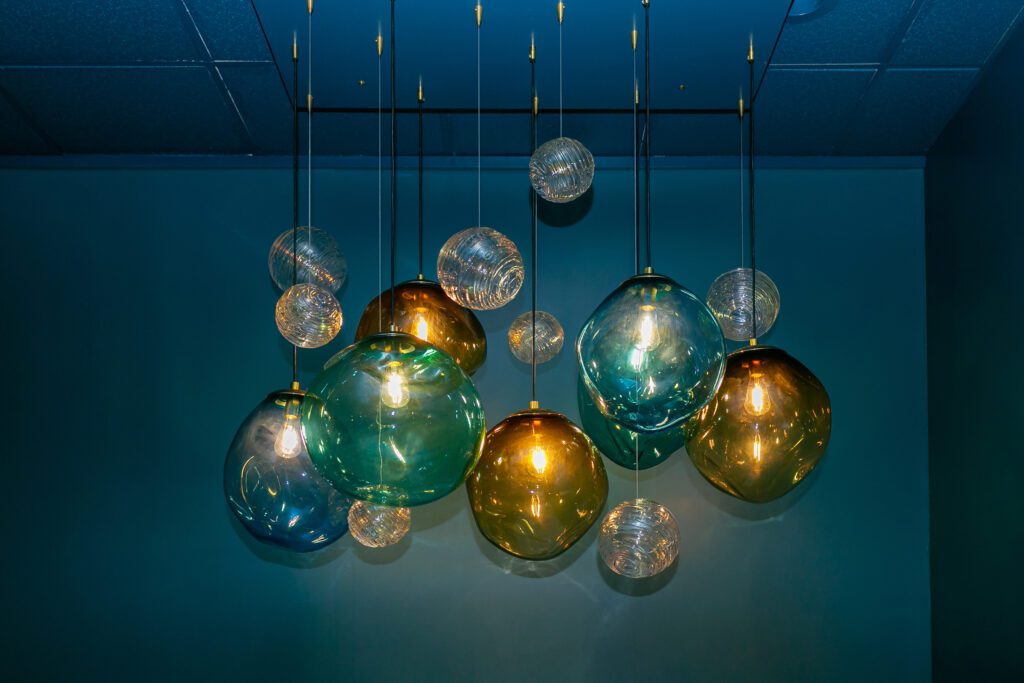 Photography by Bailey Baker
For more information, call CLEOD Glass + Works at (843) 789-4031 or visit cleodglassworks.com.