Story by Art Department / November 23, 2020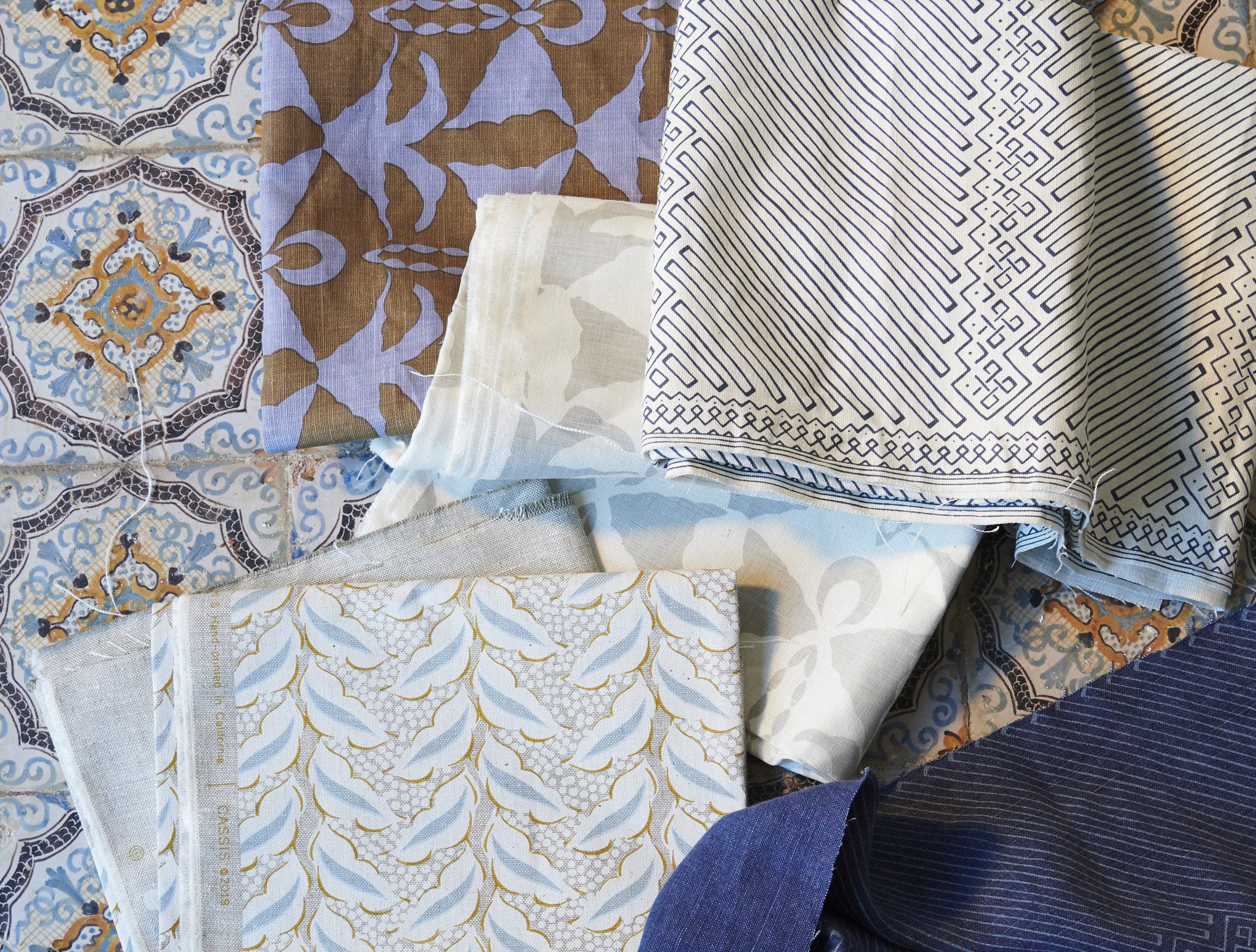 Serena Dugan is the co-founder of the nationally-known home brand, Serena & Lily. A painter by training, she left Serena & Lily back in 2017 to re-focus on her art. After realizing that many of her art pieces could be interpreted as a pattern-form, she developed a collection of fabrics and wallpapers inspired by both her work and her love of travel; as she often mentions, the collection is an ode to wanderlust. Objects and paintings will be coming to the Serena Dugan Studio collection soon.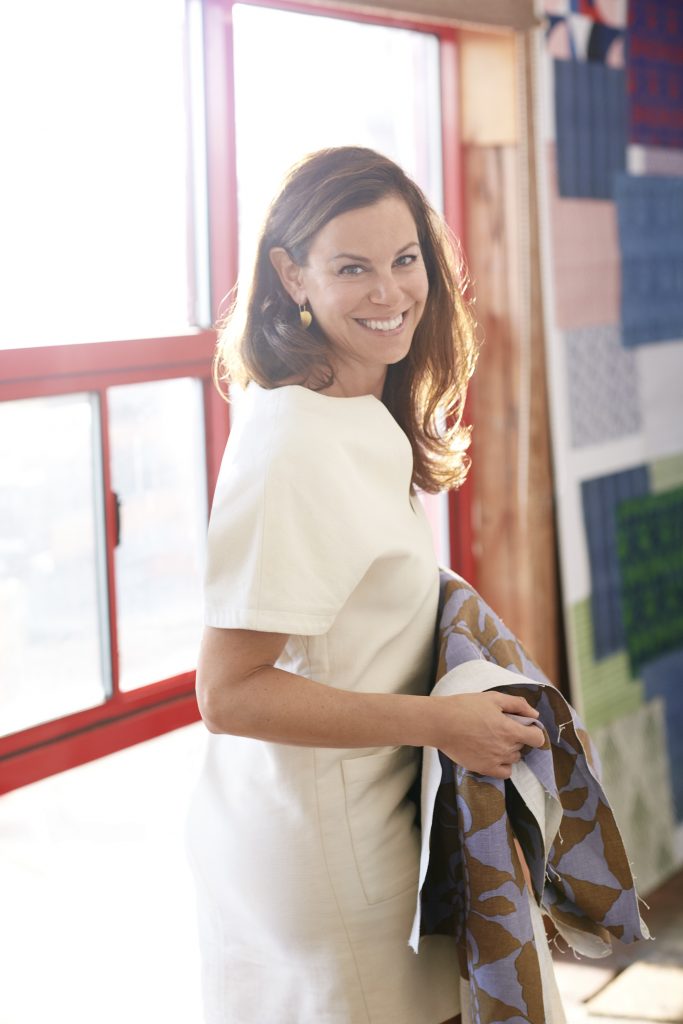 Serena grew up in Virginia and went to college in North Carolina so Southern representation in the line felt like a natural fit for her, given its Southern influence. "Charleston is a city that I have adored for along time," Serena adds. "It's exciting to me to see how my designs blend with the aesthetics and vernacular of distinct regions. It thrills me to see Charleston's take on my work – blending Southern style with my viewpoint."
On Her Collection
Serena speaking about her collection: My new collection of fabrics and wallcoverings is an extension of my work as an artist. When painting, I explore the themes of shape, rhythm, and color relationships. My textiles further these ideas by translating them into pattern form.

When envisioning the first textile collection under my own studio, I gathered imagery that inspired me, without bias or intention. It was a new exercise for me; without a defined brand to design into, customers to please, or a business to drive, what was I compelled by?

The imagery I gathered held together in a way that spoke plainly to who I was and what this collection would be – an ode to wanderlust. It would be lighthearted, spirited and worldly before a time when that defined as jet-set or bohemian, and it would contain my artist's eye and my traveler's curiosity.

This collection of fabrics and wallcoverings came together as I hoped it would. It speaks to my influences, while holding together on its own. It is refined, but it also celebrates the imperfect – both vibrant and patina'd. Each of the 13 fabrics and 7 wallcovering designs are named after places in the world where I've found inspiration…a well that is not nearly filled.
Influenced by Exploration
Serena got lots of pattern inspiration from her various travels – particularly in Sicily. She mentions that many of the designs have names that evoke different places, cultures, and ideas.
Patterns Galore
Serena's collection includes 13 patterns with various colorways bringing the total to 58 different options. The wallpaper has 32 options available. "Print, through fabrics and wallcoverings, offers impact to a space that's indelible and mood-altering. Given my background in art, design, interiors, and psychology, I find this allure irresistible."