Story by Micaela Arnett / February 10, 2023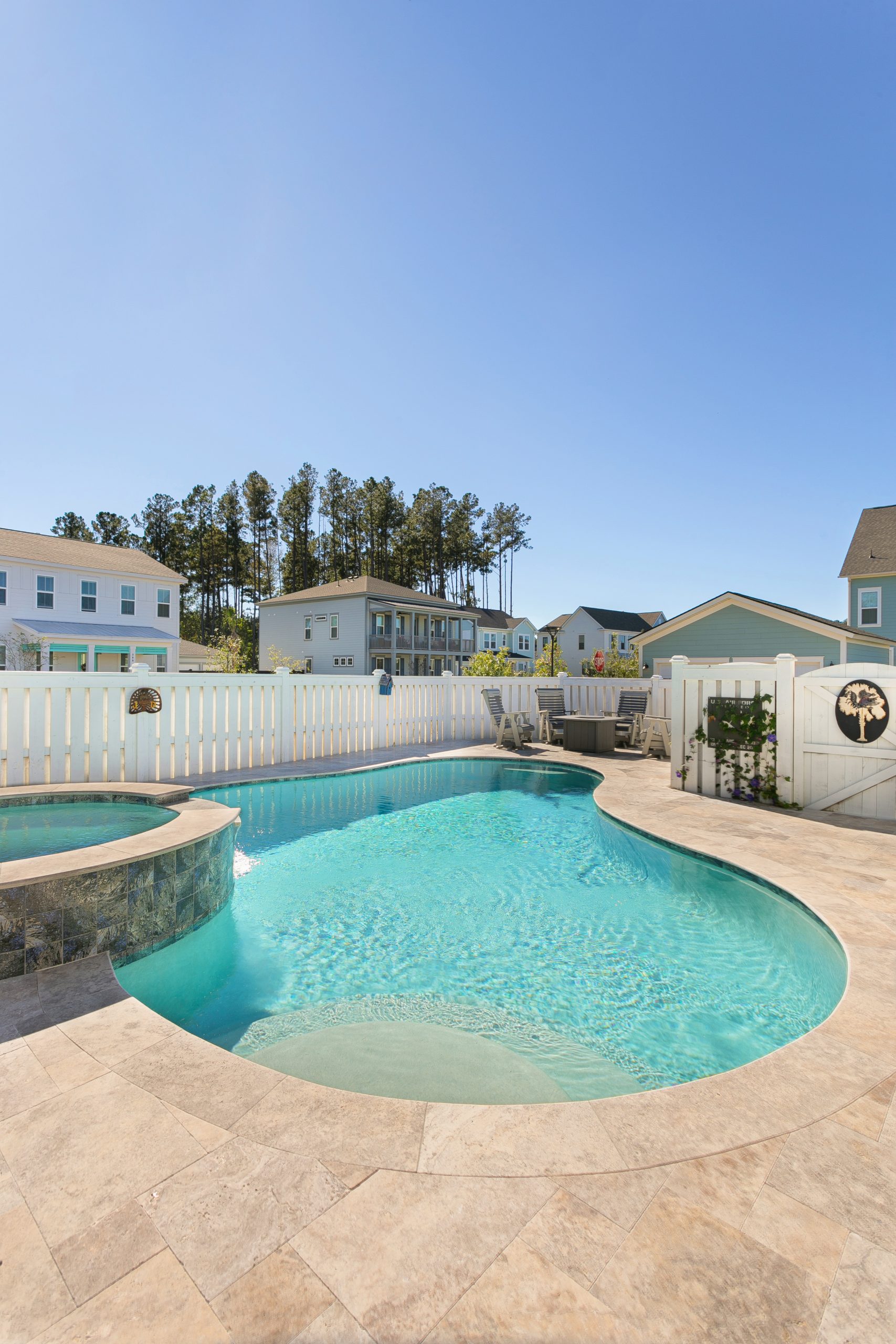 If well maintained, professionals say adding an in-ground pool to your property will increase the lot value by 5-8 %, especially in a hot and humid climate like South Carolina.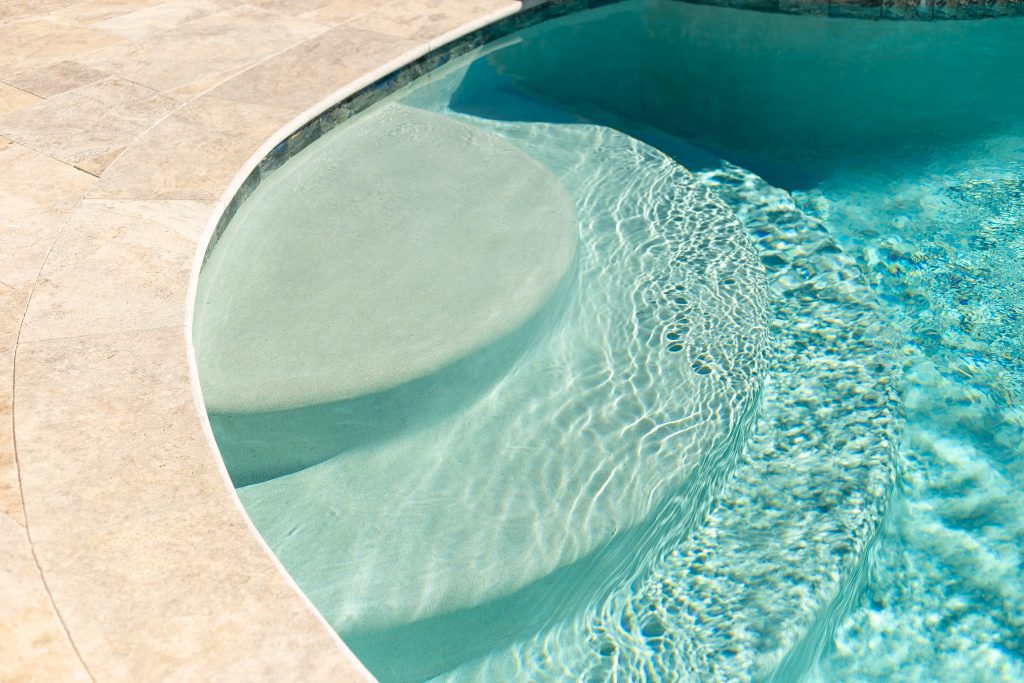 A pool provides enjoyment for the entire family no matter their age, and modern pool safety innovations like automatic vinyl covers help keep your pets and children safe when unsupervised outside.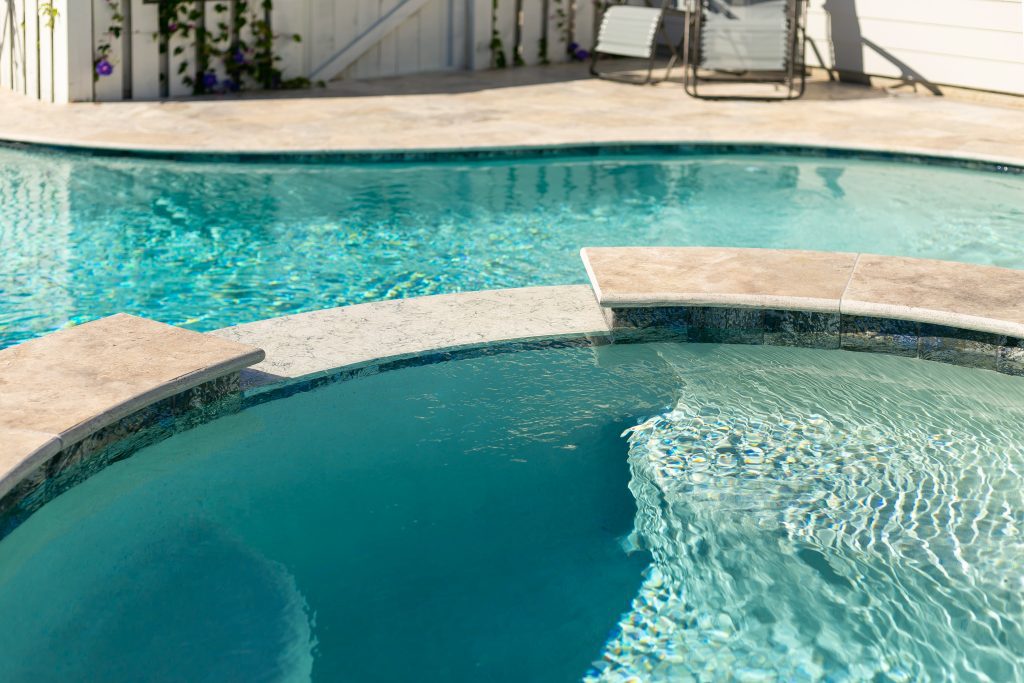 Now is the time to start planning your outdoor oasis with Clear Blue Pools so you and your family will be ready to jump in this summer. Clear Blue Pools and Spas is an environmentally sensitive company that strives to take every precaution to protect the surrounding environment during construction so you can be confident in this new addition to your home.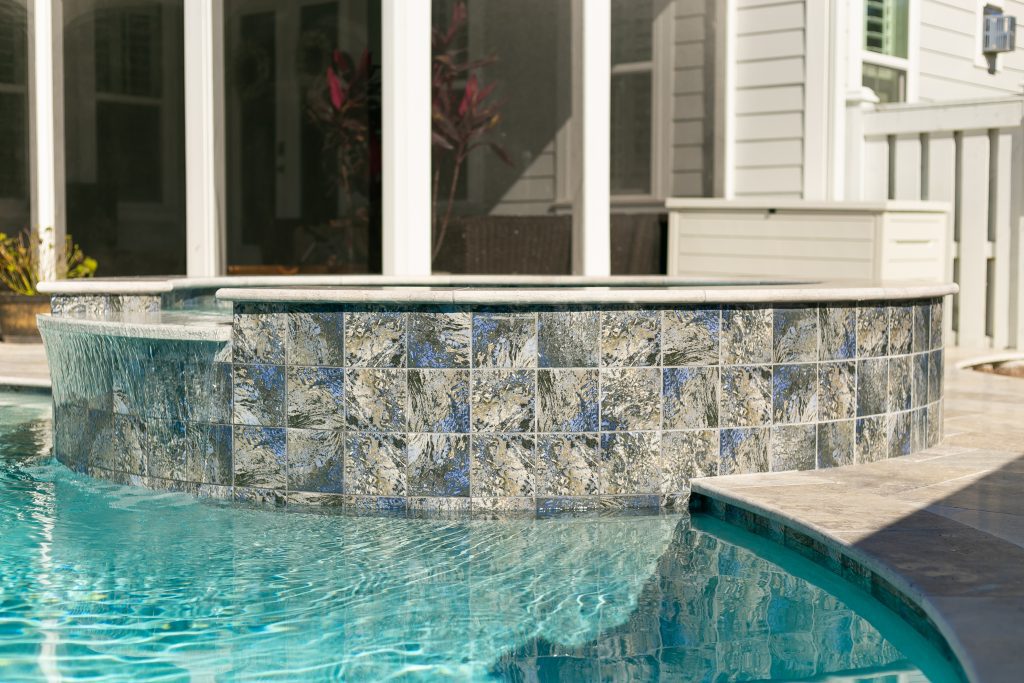 Photography by Ebony Ellis | Pool Built and Designed by Clear Blue Pools 
For more information, call Clear Blue Pools and Spas at (843) 300-4143 or visit their website at clearblue.net.