Story by Alli Steinke / August 3, 2016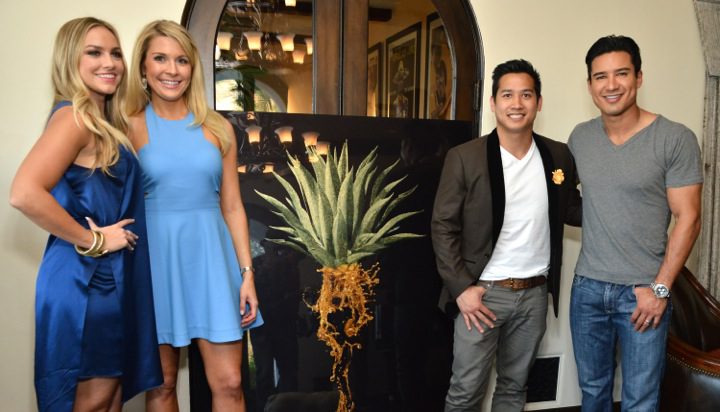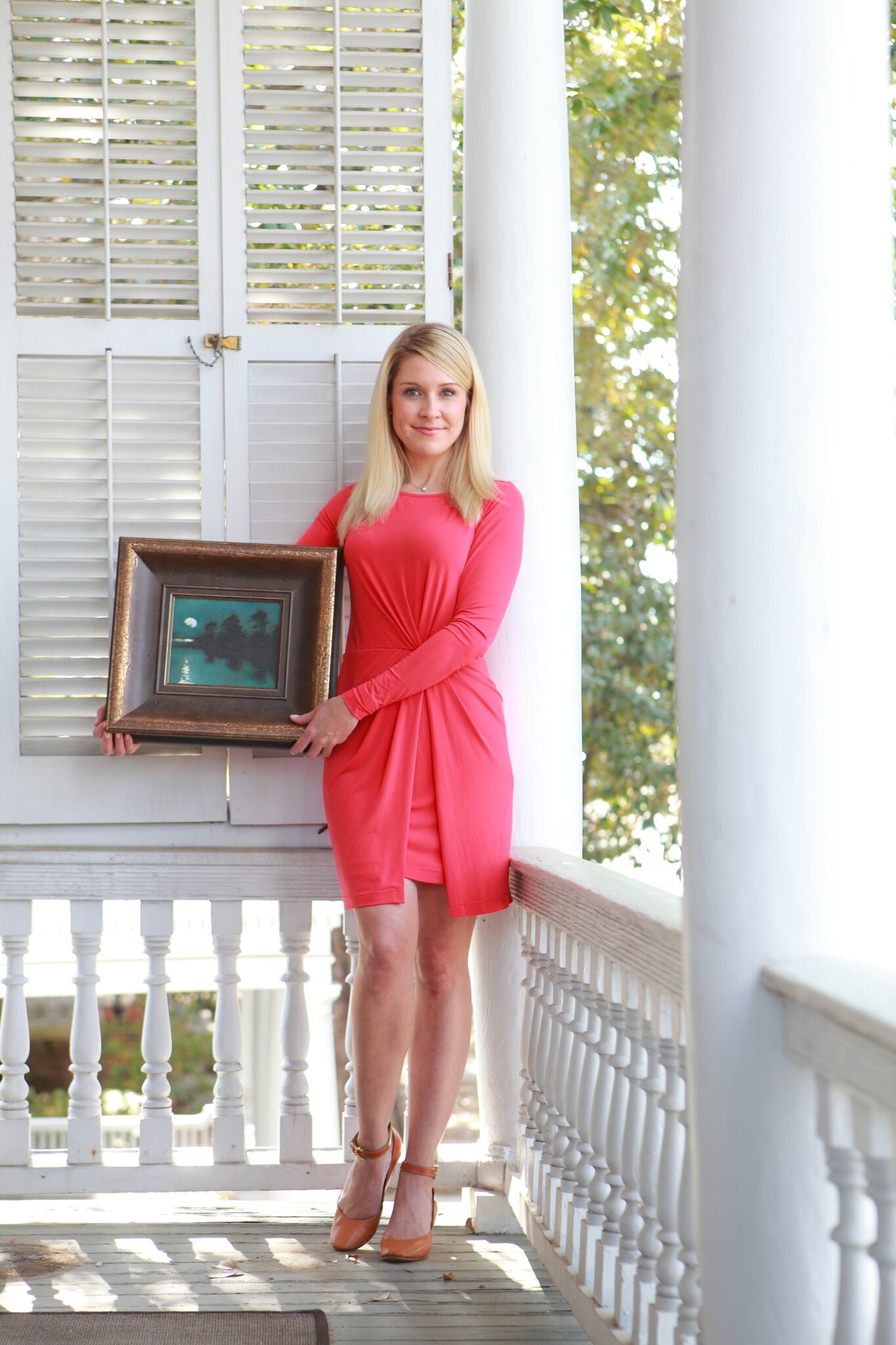 One of the most exciting features of the Charleston Fall Home Show is without a doubt the Antiques Home Show featuring South Carolina native Miller Gaffney. Miller is a graduate of Sotheby's Institute of Art, a seasoned art consultant and appraiser (she founded the Miller Gaffney Art Advisory in 2006), former PBS Market Warriors cast member, and current star of Ovation Network's Art Breakers. She's had an eye for art and antiques from an early age, ever since she watched with great interest as her grandparent's furniture was being appraised. She's also currently working on a book about the essentials of collecting art. We caught up with the art expert and TV Star on all things art and appraisal:
We saw you on Ovation's original series, Art Breakers…tell us a little about that experience.
Art Breakers provides viewers with a rarely seen behind-the-scenes look of the art world, art collecting and art appreciation. We show you the business side of the art world and how we go about curating and commissioning artworks for our clients. What I love about Art Breakers and doing this show is that we have the opportunity to share what we love about the art world with Ovation viewers. At the heart of it is our love and appreciation for art and artists. The true value of Art Breakers is people's love of art.
What was your favorite collection that you were able to commission for one of the clients on the show?
We were hired by TV star Mario Lopez to find an artist to create an original work inspired by Mario's new brand of tequila, Casa Mexico. We hired Las Vegas based photographer Sam Hon who met Mario's taste and created a custom, innovative photography piece that had multiple layers of meaning and elements in the piece. At first, Hon's pieces appear as carefully created digital works that have an inexplicable twist. It is only upon closer inspection that the viewer sees that the works are comprised of hundreds of thousands of female figures. Subtle yet distinguishable, these figures actually compose the image in the piece, of the Agave Plant. Photographing 12-15 women at a time, Hon takes these images and carefully tweaks them– changing each body and contorting them into distinct configurations. Using 500,000 bodies, Hon creates layer upon layer, watchful to avoid duplicates of figures. After a painstaking 700-800 hours of laborious layering, Hon finally produces the final image that he mounts to acrylic. Once mounted, Hon uses a calligraphy pen (with either metallic ink, gold flake or paint) to add yet another unexpected element to his work. He creates awe-inspiring work.
What projects are you currently working on?
I am currently working on completing my book which is **Is that the title of her book? –> the essentials of art collecting. It is expected to come out in 2017, as well as working on many appraisals and art consulting jobs across the country.
You've had many different jobs over the course of your career in the art world-What has been your favorite work experience thus far?
My favorite work experience/job in the art world is working on television with Art Breakers and sharing my passion for art and a behind-the-scenes look of the art world. Art Breakers encourages a wide-ranging audience to start looking at and buying art. The show is educational and entertaining. People learn how to buy art, and how to train their eye.
Art Breakers is for everyone; it reaches people with dispensable income, beginning and established collectors, while not excluding anyone who cannot afford to buy. It does not have to be the million-dollar piece from the hot artist, many clients on Art Breakers have collectibles and items with sentimental value. In one episode, a Las Vegas couple who had a limitless budget wanted pieces with a spiritual connection and they loved a piece that was not expensive that spoke to their heart and not the wallet. People don't just buy art for the investment or just because they are wealthy. Our clients spend it on art because they love the beauty, creativity and artistry.
If you could have dinner with any artist past or present, who would it be and why?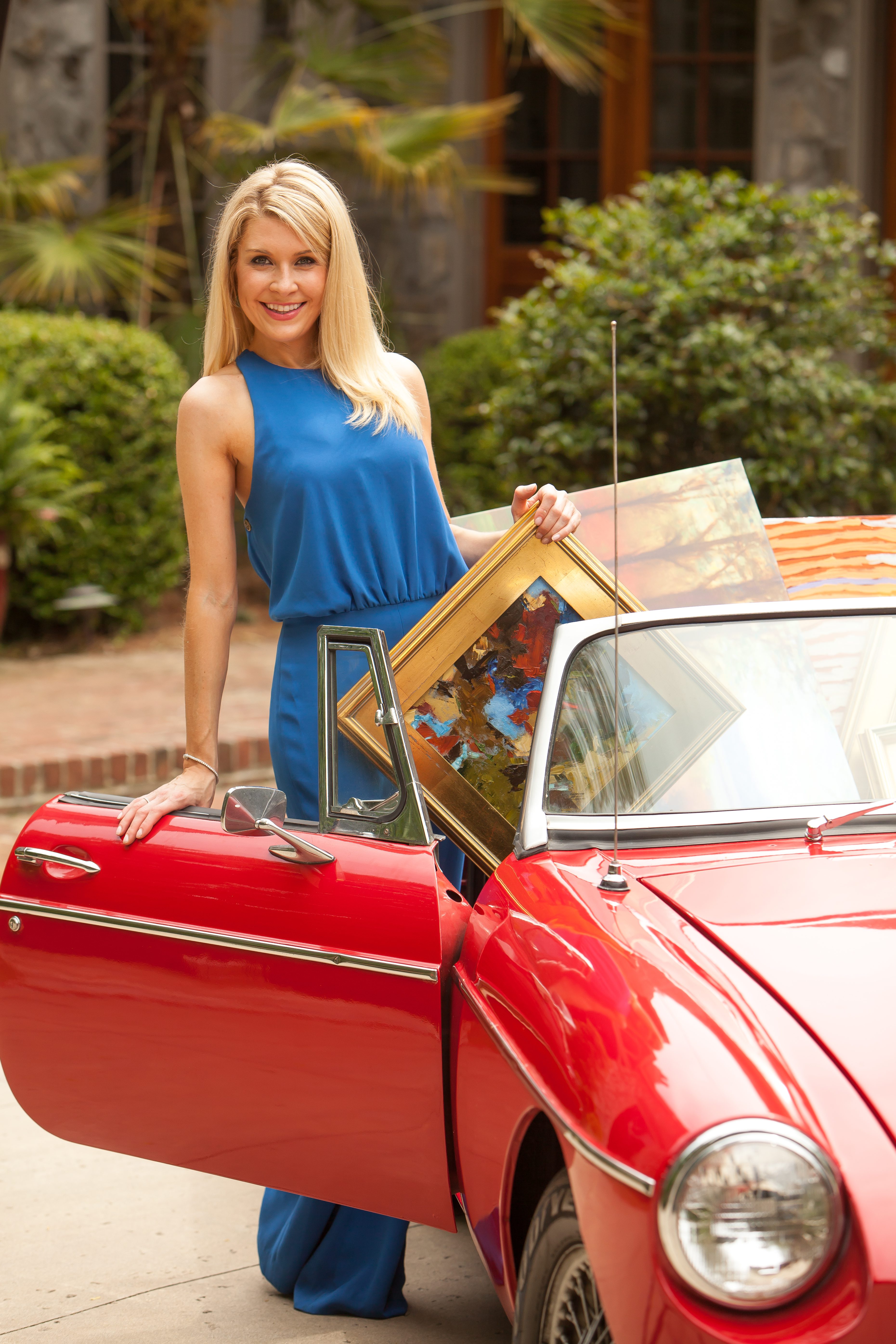 I would love to have dinner with Andy Warhol because he understood the business of art with his "factory", mass production of works, and media hype.
"Being good in business is the most fascinating kind of art. Making money is art and working is art and good business is the best art."- Andy Warhol
Do you have any flea market hunting tips learned from your experience on Market Warriors?
First and foremost, buy what you love; that's most important. Don't be afraid to barter. I encourage people to ask for 20 percent off the price. That's not going to offend the dealer. If they don't want to budge 20 percent then sometimes you have to walk away. The hard part is knowing when to walk away.
Do you have any advice about shopping for art in the Lowcountry?
South Carolina is rich in history. Never turn a blind eye to where treasures might pop up, especially in places off the beaten path. The Lowcountry has a plethora of sources. It's endless what one can find. When making split-second decisions, I ask myself if this is something that I easily walk away from. Great works have an aura about them that one can sense.
We are so excited that you will be coming back to participate in our Charleston Home + Design Antiques Home Show. What was your favorite piece of art that you appraised last year?
I am very excited to return to the Charleston Home + Design Antiques Home Show.
Some favorite highlights from last year were:
-Art Deco diamond and ruby earrings
-Native American pipe tomahawk
-Michael Jordan autographed memorabilia
-Style of Anthony Van Dyck Dutch Portrait Painting
-19th C. Indonesian Silver serving Set
-American Folk art painting
Describe your process when appraising a piece of art.
Appraising a piece of art is a two step process. First the appraisal process begins with the inspection appointment where we examine a piece and inspect the condition, take photographs, and measurements. After the inspection appointment the second step is then we then conduct research on the item and look at comparables similar to the piece that we are appraising for the accurate market value.
What tips do you have for someone that will be traveling with a piece of art?
Understanding the nature of the shipment is the first step that must be taken in order to properly assess what means should be chosen. Traveling with art—always trust a professional art moving company, especially if it is of significant value. Changes in temperature and humidity, as well as movement, all warrant careful attention.
When an artwork is packed, the delicate and vulnerable gilded and painted surfaces should be protected with specialty wrap that will not cling to the surface and it also should be further protected from moisture with additional plastic wrapping.
Unframed works should be wrapped in glassine, then in a tight layer of plastic with neat corners. All of the corners must be taped closed and the seams covered with tape before the work of art is placed between two pieces of cardboard. Two dimensional and three-dimensional works of art may be soft packed as well.
Crates–for long-distance shipping and long-term storage, the optimum choice in protecting works of art is a custom crate. Custom crates are built especially for the piece they will be encasing. A crate should have a custom cushioned interior and a tightly sealed lid with either buckles or screw. Crates may also have skids built onto their bottoms, which help to secure the crate and keep it from moving around during the transport.
What is the next step for someone that is interesting in getting their artwork insured after the appraisal?
The next step for getting their artwork insured is for them to call their local homeowner insurance agent and to add the work to their insurance policy. It is important to discuss your policy with your insurance agent and understand the parameters and any exclusions in the policy for any valuables such as fine and decorative art, silver, and jewelry. Always read the fine print of your insurance policy.
With such a hectic schedule, it must be hard to set aside space to work on side projects. Have you found the time to continue the process of writing your book about art collecting?
Yes, the book will come out in 2017. It covers all the basics, from the various genres of art to how to participate in auctions, shop flea markets and consignments, to maximizing framing, hanging, and conservation of art, along with: why investing in art is the fastest growing investment approach among Millennials, how to start an art collection on a budget, and what makes art a good buy vs. when art is over-hyped, and thus over-priced. My essential guide has real-life stories that take readers into the secret world of the elite—along with jaw-dropping rags-to-riches stories of everyday people who, unbeknownst to them, had valuable and coveted pieces stuffed in the back of closets, inside shoe boxes, or in dusty attics—to the excess of millions of dollars!
You won't want to miss Miller at our Fall Home Show. Bring your art, antiques, and collectibles to the Antiques Home Show on Saturday August 27th or Sunday August 28th from 1pm to 5m for Miller to evaluate. She'll conduct an appraisal of any art or antique piece that is unwrapped and ready to present. Make sure your piece is easily transportable, since you will be required to carry it from your car to the antiques area. Appraisals are free with the $7 Home Show admission fee. There is a limited number of appraisals each day, so make sure you get there early in case the availability fills up!
For More Info, call (843) 577-7652 or visit CharlestonFallHomeShow.com.