Story by Paige Taylor / May 25, 2023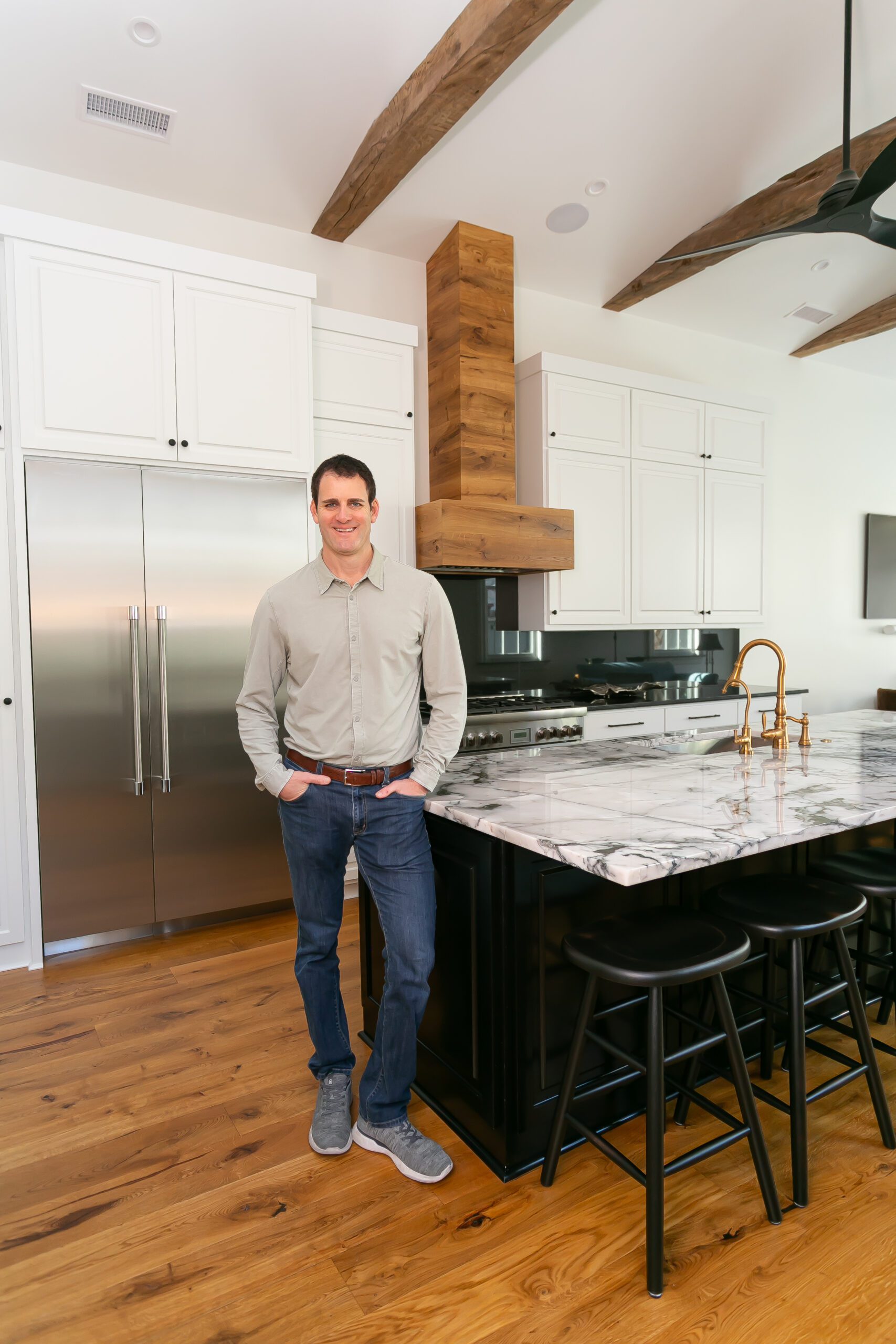 After purchasing this historic French Quarter home in downtown Charleston, Elegant Flooring's owner and operator, Fred Stone respectfully blended the home's original characteristics with updated hardwood floors, tiles, and other wooden elements. This home was originally built in the early 1800s and historically served as a tavern for sailors docking at the wharf. 
Written by Paige Taylor 
Kitchen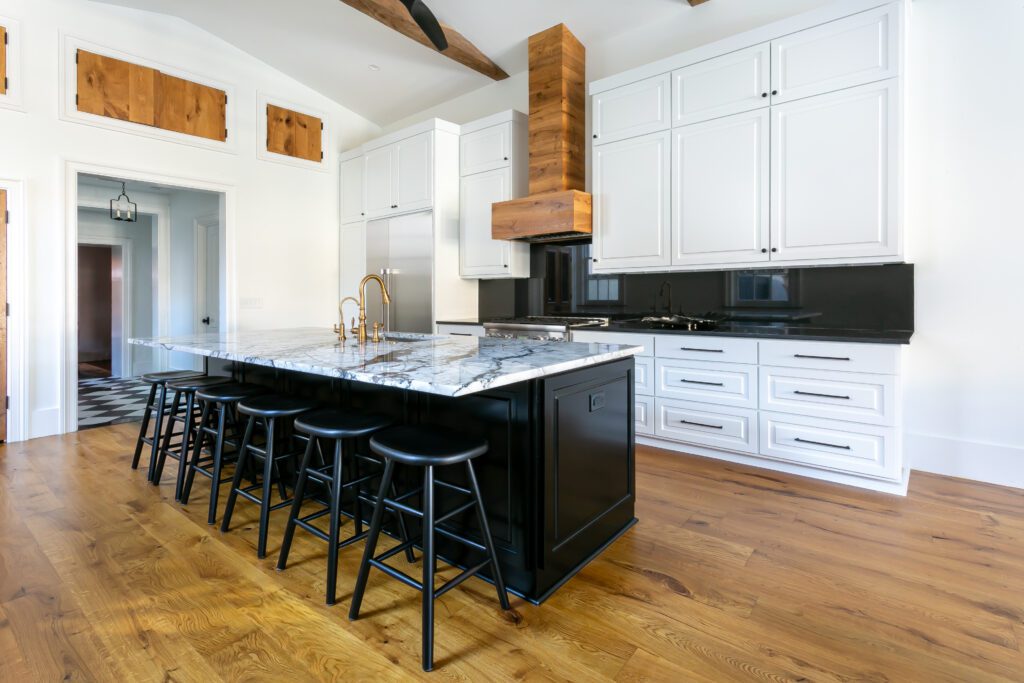 Photography by Bailey Baker
A new addition was built on the back of Fred's home where his kitchen and family room are located. French oak portrait floors were installed along with a custom-made French oak range hood and storage doors, creating a classic and cohesive flow throughout this space.
Master Bedroom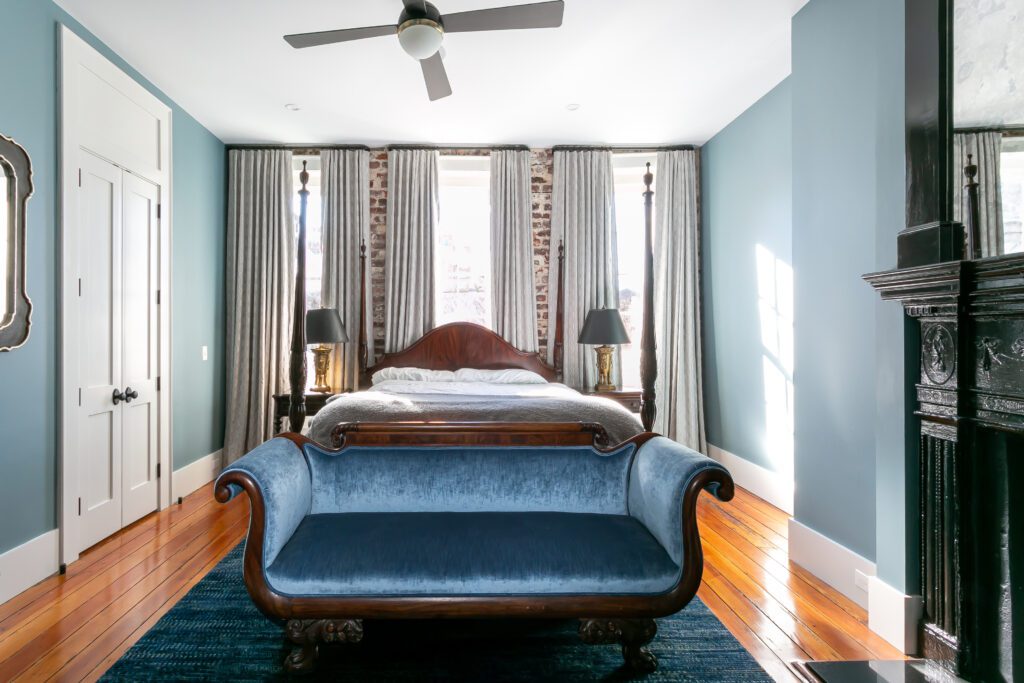 Photography by Bailey Baker
While the original floors in the master bedroom were a bit worn out, they were still salvageable. Fred decided to refinish the hardwood floor and added a protective layer of polyurethane to make it more durable. Fred admits that a few planks had to be replaced, so he used the Elegant Flooring service team to find matching hardwood to fill in the gaps.
Master Bathroom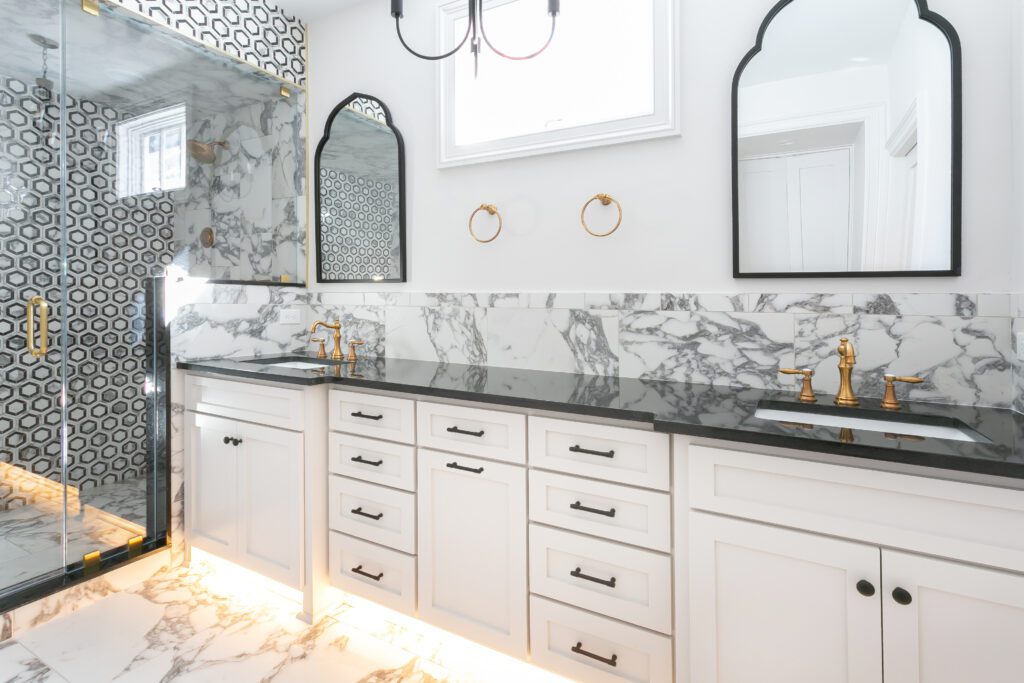 Photography by Bailey Baker
Formerly used as a laundry room, Fred transformed this space into a luxurious master bathroom with extravagant floor-to-wall marble-like tiles. A black and white geometric tile in the shower complements the rest of the room and provides dimension and depth.
Powder Bathroom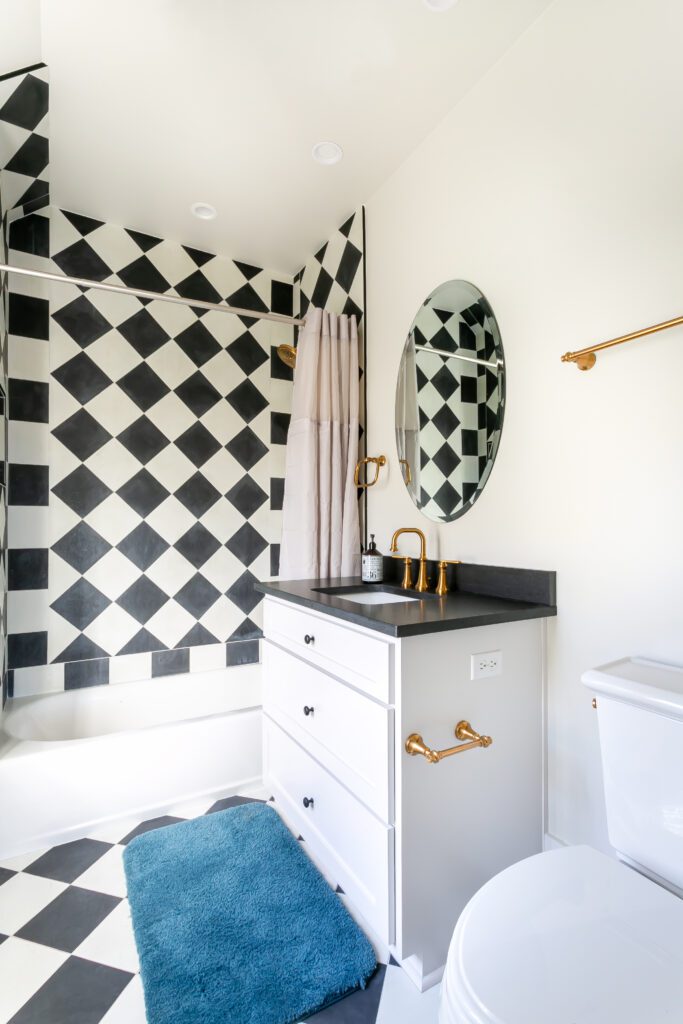 Photography by Bailey Baker
Paying homage to French architecture throughout Charleston, a black and white Harlequin checkered tile was installed in Fred's powder bathroom. "I wanted to make sure I continued the theme of old and new throughout my house, as a way to respect the history of this build," Fred describes.
Staircase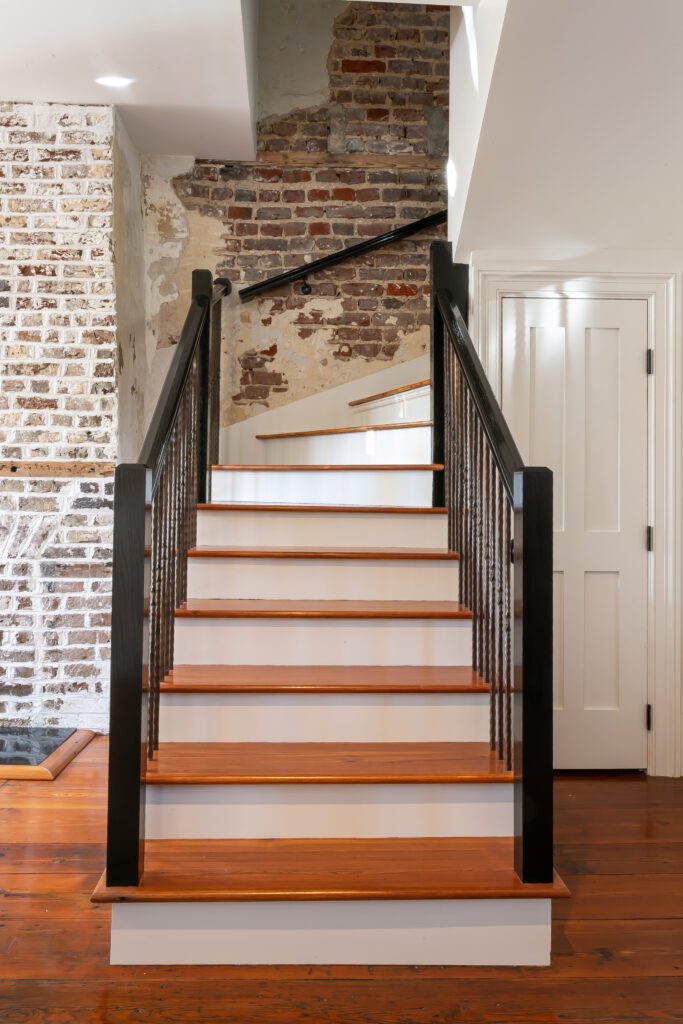 Photography by Bailey Baker
The staircase is the spine of this three-story home. Though the original was in great shape, Fred had to replace a few sections creating a hodge-podge of old and new hardwood steps. "When you are walking upstairs, you can see the wear and tear on some of these original steps, which I really like," he explains. Hardwood handrails, painted black to give the space a timeless, yet contemporary look.
For more information, call Elegant Flooring at (843) 723-8172 or visit elegant-hf.com.