Story by Micaela Arnett / March 31, 2022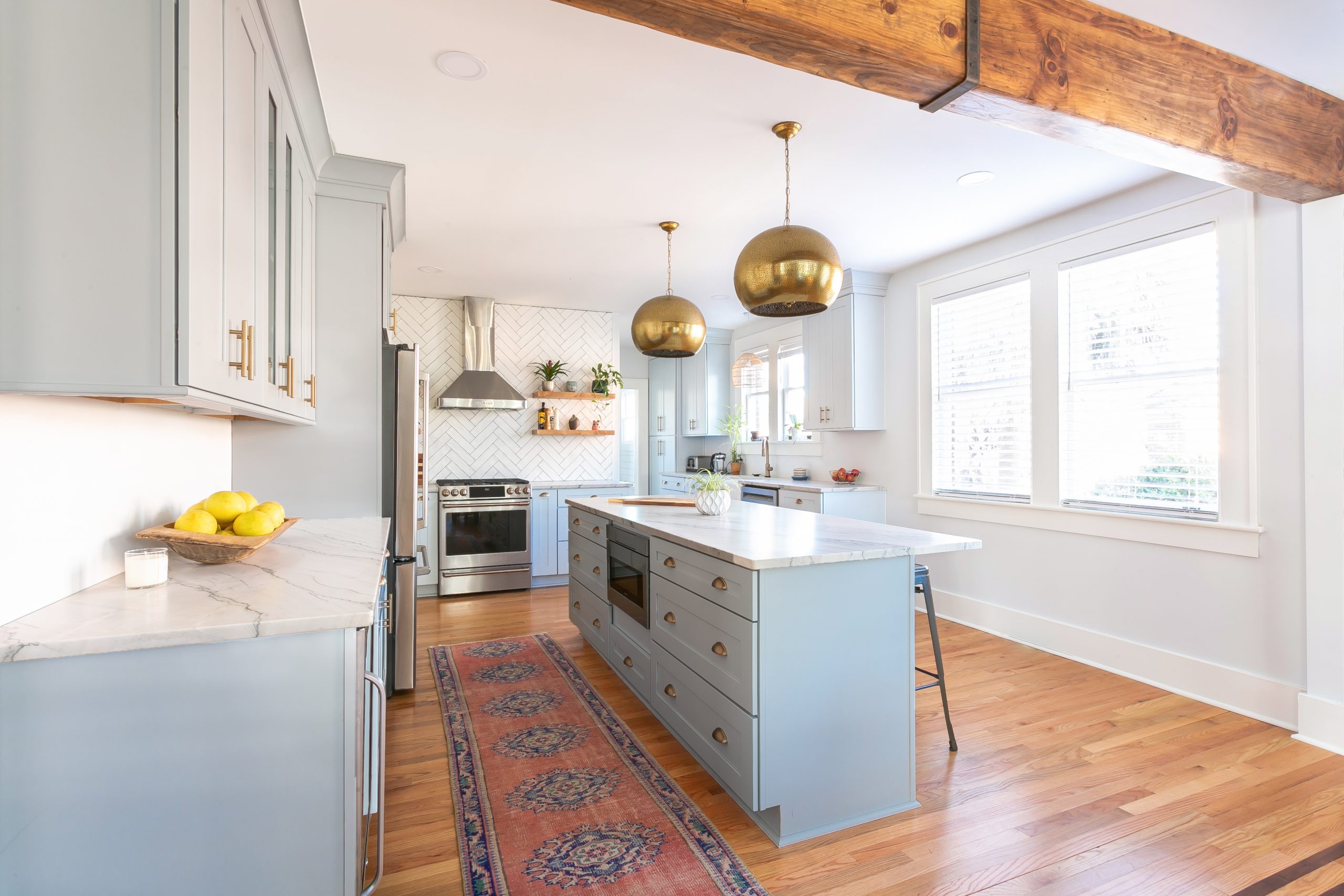 Custom cabinetry completely renewed this once outdated kitchen and dining area while fresh paint and fun tile transformed the living and dining rooms.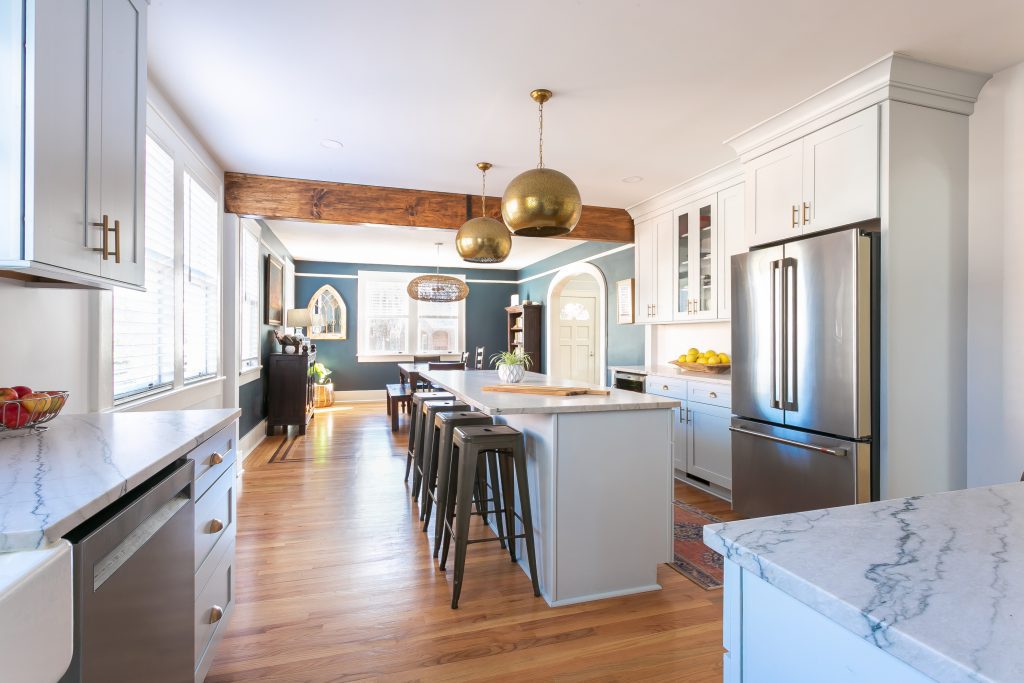 Charleston Cabinets Inc. designed and installed these beautiful light blue cabinets with ample space and functional storage.
Photography by Kenny Reed 
Photography by Kenny Reed 
The brass hardware complements the brass light fixtures and adds to the boho-chic feel of the whole space. It's hard to imagine there was ever another wall here. 
Photography by Kenny Reed 
The homeowners appreciate art, color, and texture, and revamped their living and dining rooms with a fresh coat of paint and reclaimed hardwood floors. 
The fireplace also got a facelift with funky ceramic tile.
Photography by Kenny Reed 
It's amazing what new floors, paint, and light fixtures can do for a room.
Ready For The Before?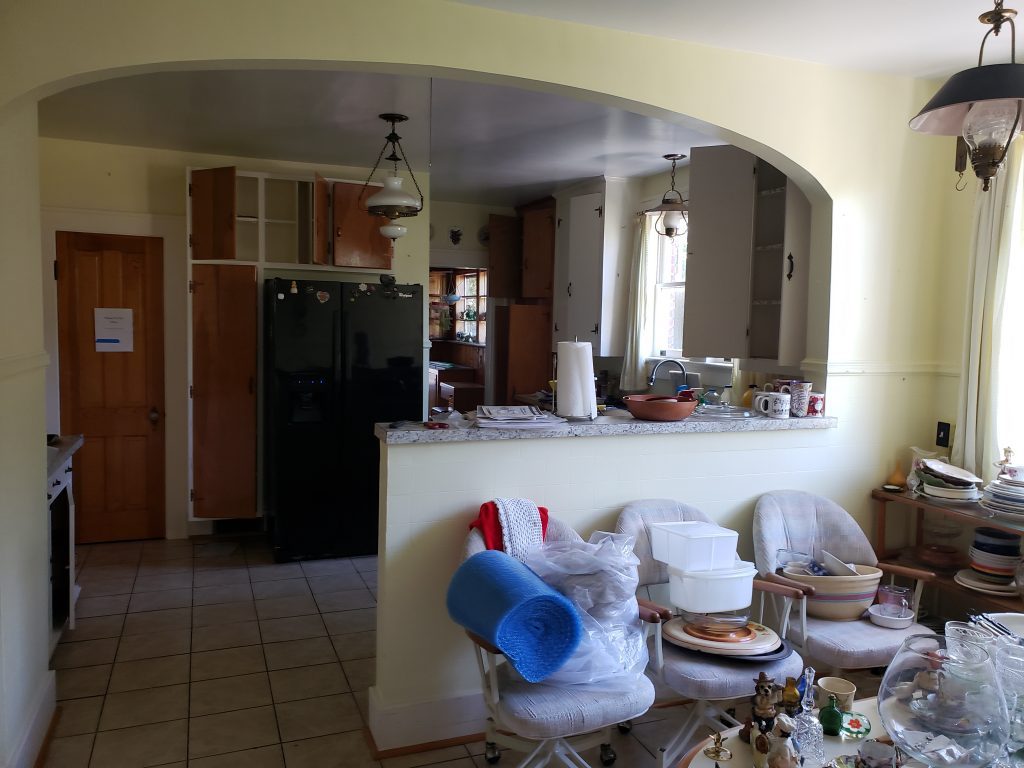 Photos submitted 
Incredible, right? One of the first and most important tasks was to tear out the old and make room for the new. It can be hard to reimagine a space when you first begin, especially in an older home. 
Flooring, countertops, and walls were torn down for a blank space to create a brand-new look.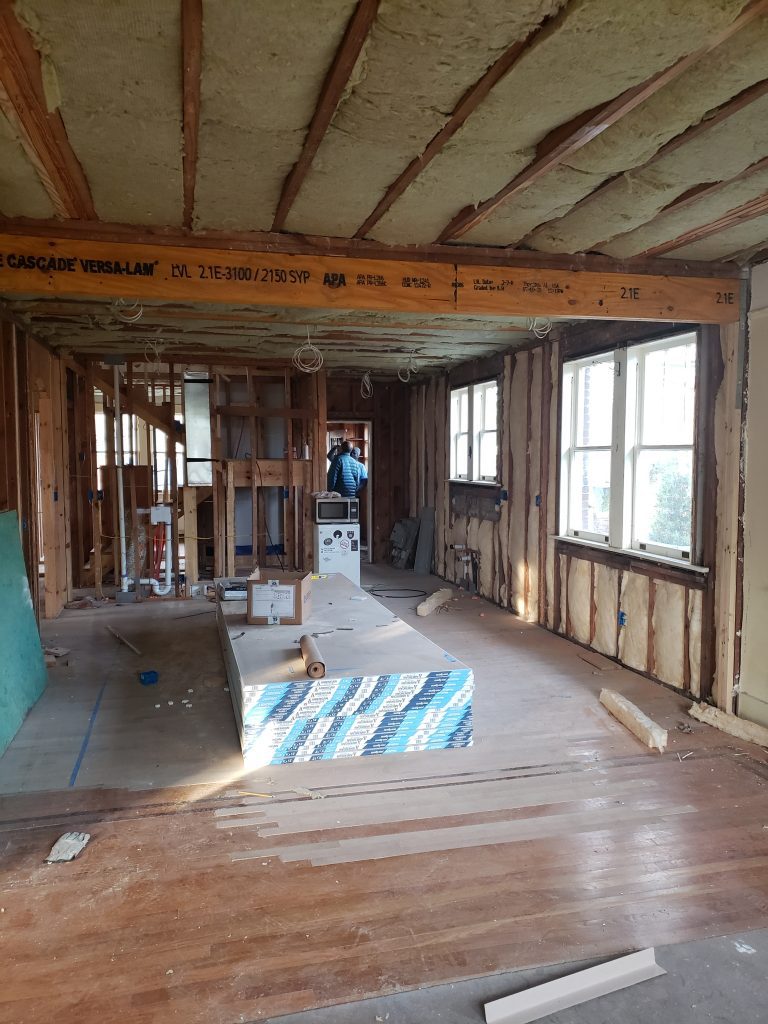 By blowing out the breakfast bar and a few other walls, the open concept was easily achieved and their vision for the kitchen started to come to life.
Before adding their new custom cabinetry, they replaced the tile flooring with restored hardwood.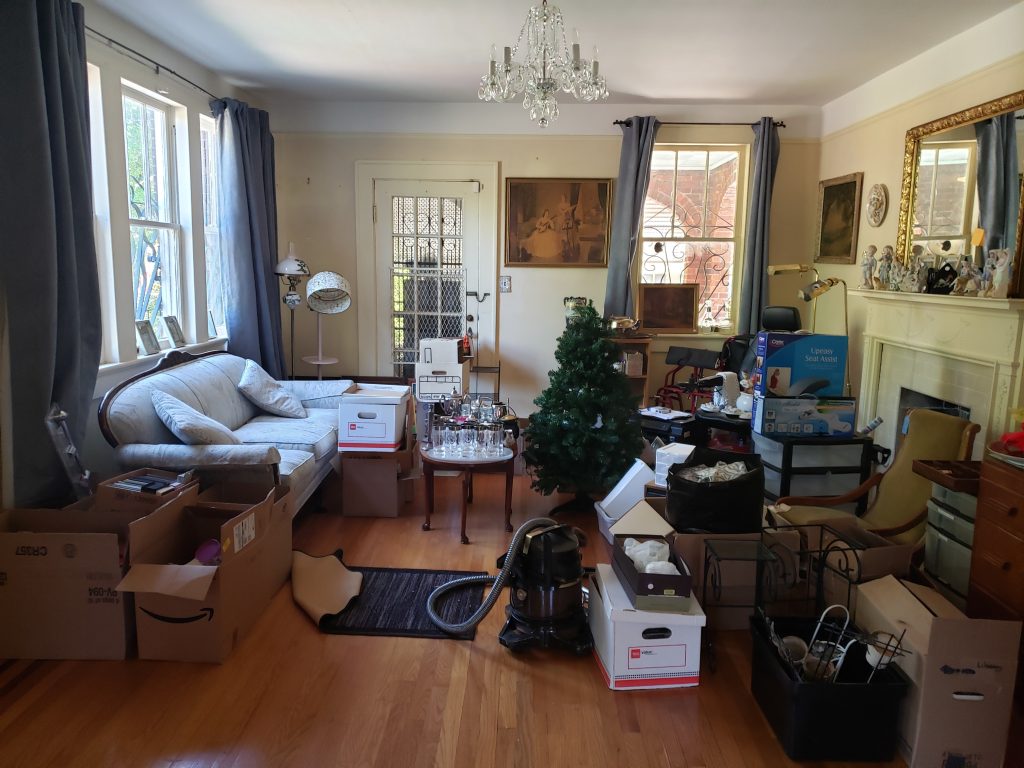 The living room was certainly not the most tasking part of the renovation, but small changes like paint, fireplace tile, and a new light fixture created an entirely new look and feel.
Photography by Kenny Reed 
To finish the kitchen and dining areas, a natural wooden beam was installed for depth and contrast.
Mission accomplished!