Story by Micaela Arnett / February 28, 2023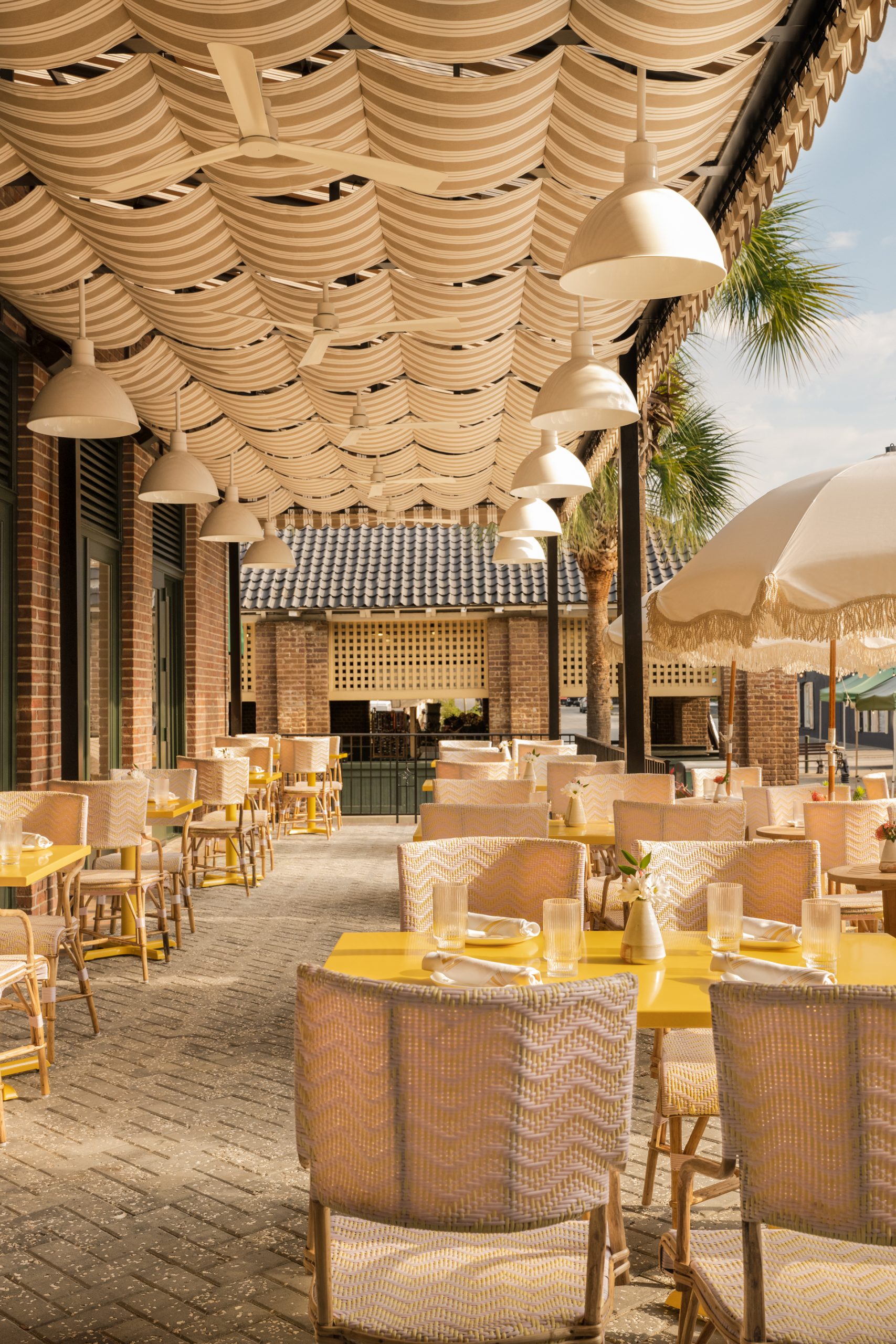 One of Charleston's most Instagrammable restaurants, Gingerline brings Caribbean and Latin flare to the Lowcountry with a brilliantly designed dining interior and outdoor patio space by Jenny Keenan Designs. 
Behind The Design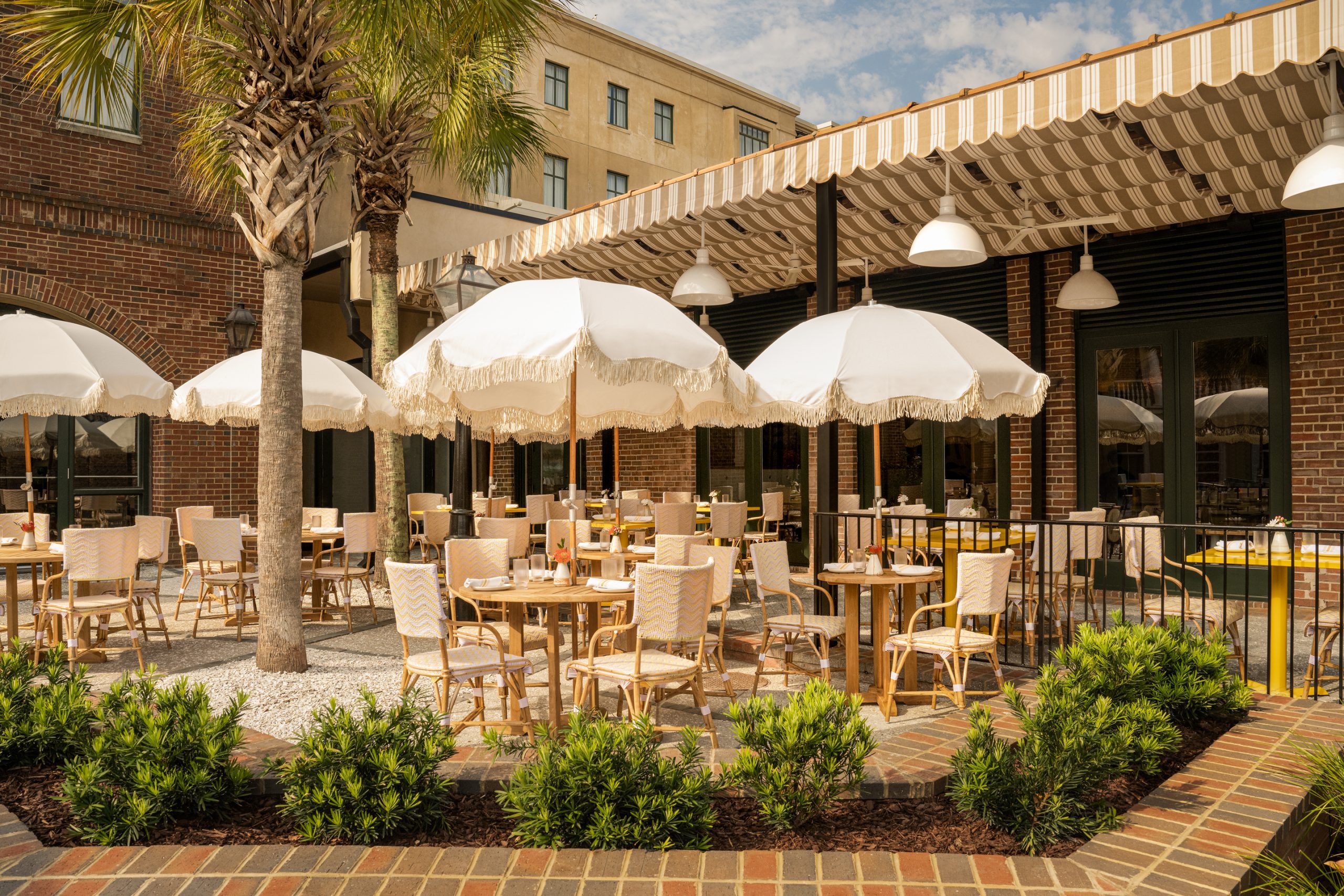 How did you achieve such a Caribbean vibe in the middle of Charleston?
We love color and texture and these elements are seen in the restaurant as well in the Caribbean. The food has a slight Cuban flair and we always envisioned the feel as less about a particular place but influenced by many places that have molded Charleston. There are significant ties to the Caribbean in Charleston, particularly Barbados where you see lots of color and architectural influences.  But we also feel like there are European influences in the restaurant, such as lighting from France and wallpaper from England.  Charleston is such a complex city in its roots that we pulled from all these places to get the playful layered vibe.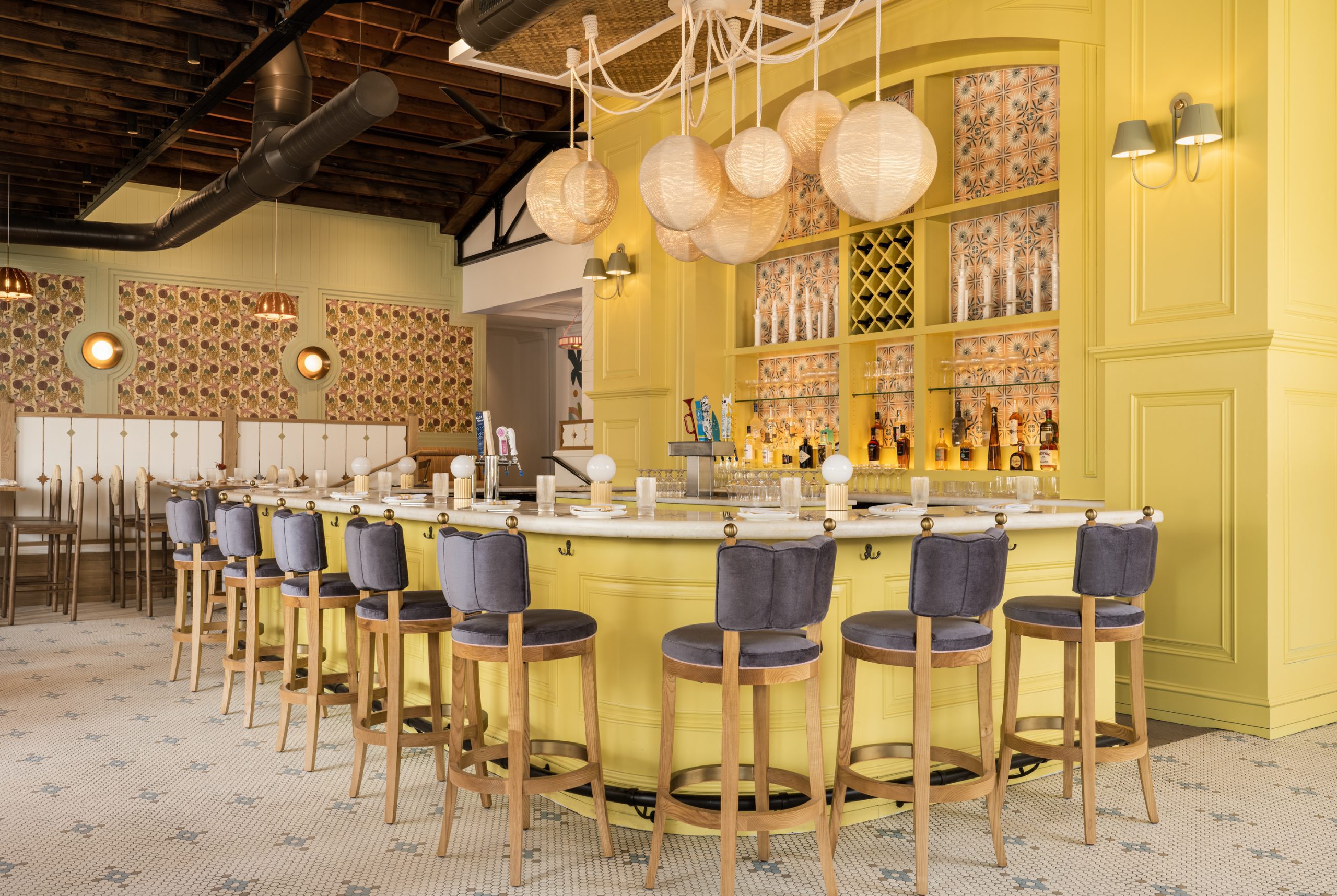 What were the main decorative elements of focus?
It has great architectural details, part of it is a very tall barrel-vaulted ceiling and there are interesting beam and column details. There was an existing massive mahogany bar from a previous restaurant that needed to be updated so we started there.  We picked a wild citron color to freshen up the bar and give the space some life.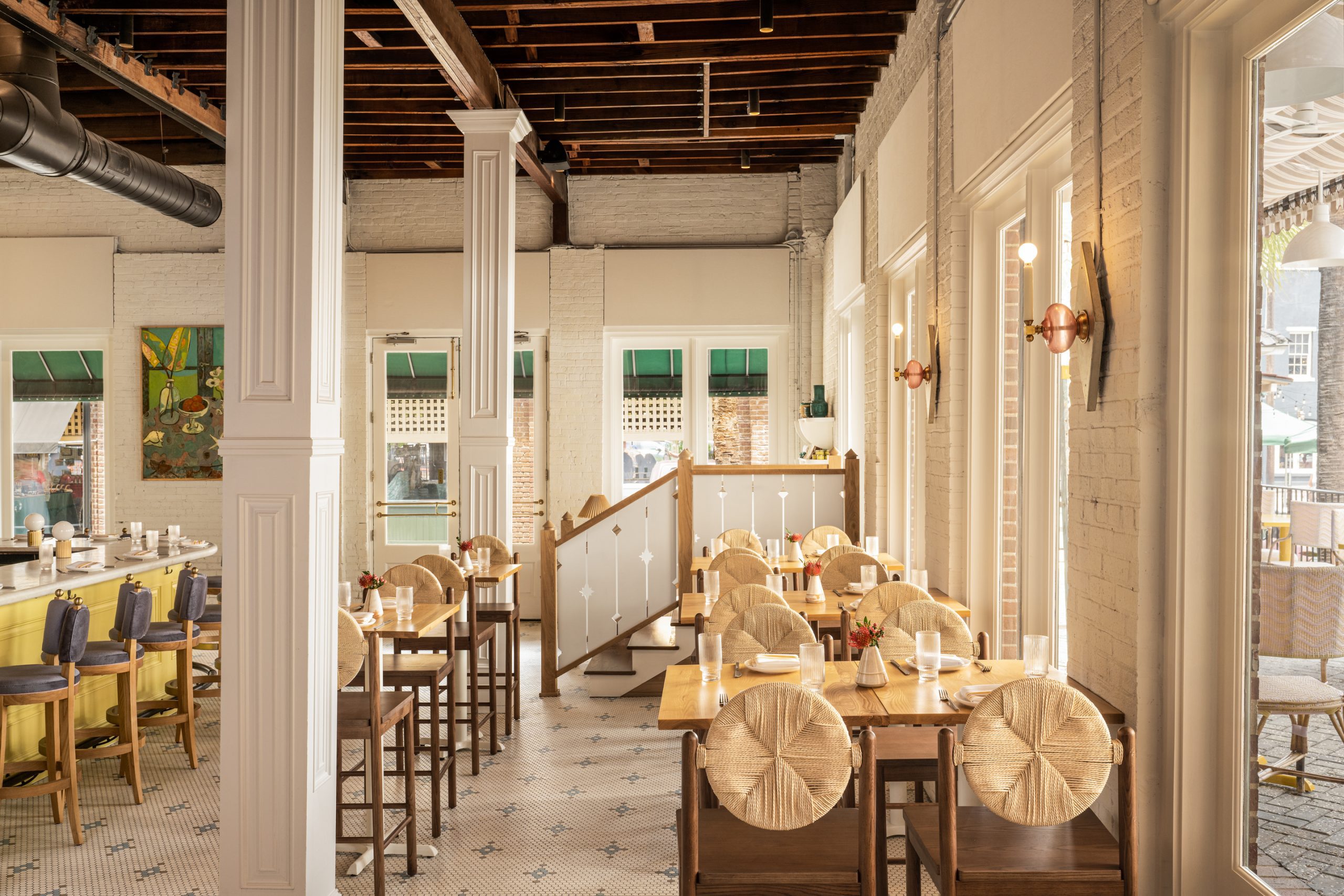 Could you describe the project's initial vision board?
The space had been a steak house before so it was very brown and dark. It needed life and a totally new vision. Our initial boards were bright and lively with lots of color and pattern. The project started as Covid was pretty much wrapping up so we decided to focus on making the space happy, colorful, and festive since people were out and about again and needed some cheer.

RHM Woodworking built the hostess stand and the console behind the hostess stand. Charleston Artist Collective and Allison Williamson, the curator, helped us with a lot of the artwork, Palmetto Craftsman did the contracting and they did an excellent job as well.  Charlestown Management is managing the project as you know and they worked very hard on it too. JRS Fabrication built the server station and shelves
Can you tell us about the textured mural and the artist?

Becca Barnett her company Sisal Creative, did an awesome mural in the space to add interest and give a cool backdrop for photos and social media pics. We love working with her because she can really take a project over the top.

How do you think people have reacted to this space?
People seem to like to be in the space. There is a lot to look at so there is kind of eye candy all around and interesting pieces, lighting, furniture, and art. It feels good being in the space.
Visit Gingerline at 55 S Market Street or book a lunch, brunch, or dinner reservation on Resy or OpenTable.
For more information, call (843) 996-1818 or visit gingerlinechs.com.