Story by Micaela Arnett / June 9, 2023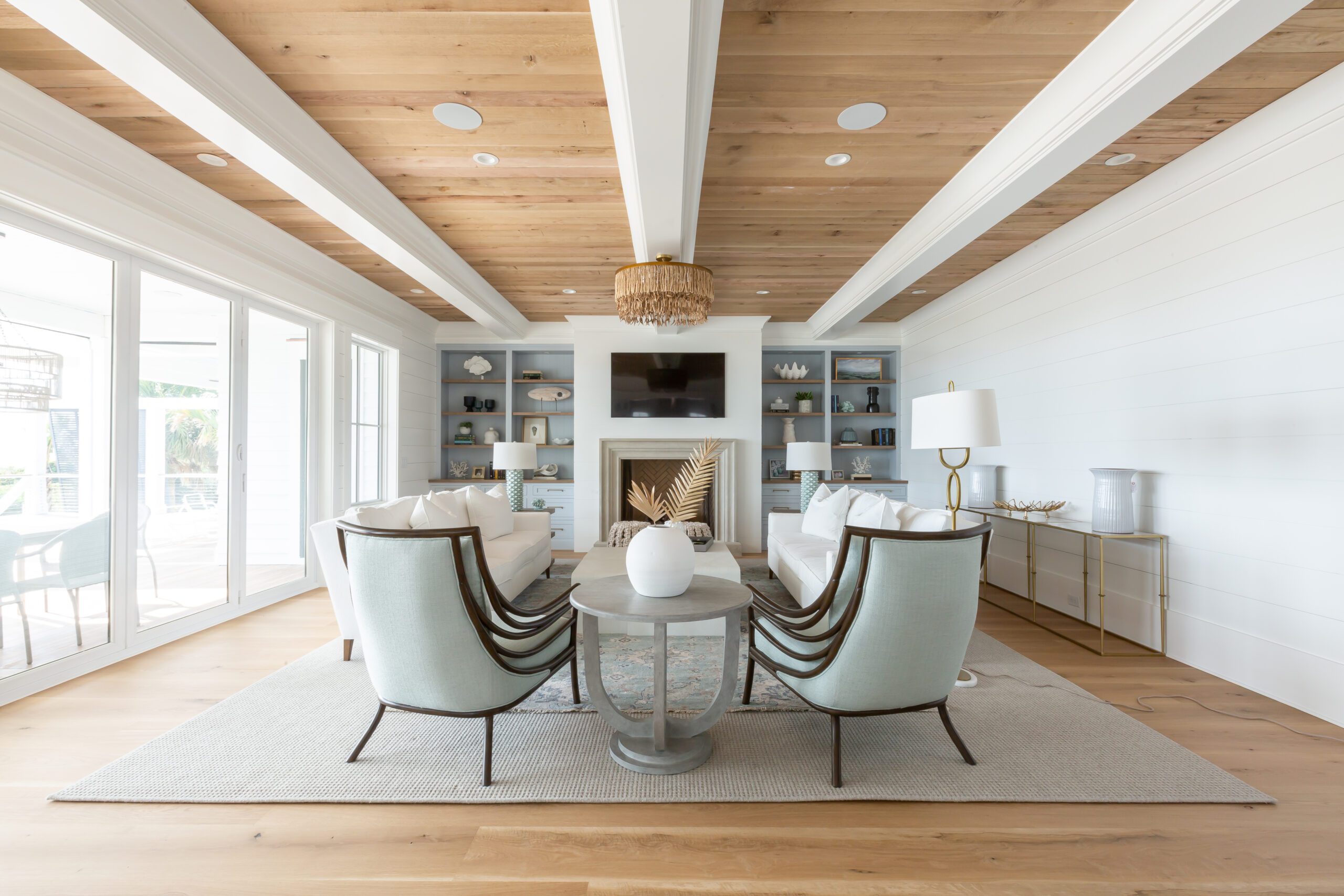 The team at Riverside Designers works with the goal to create inspirational and memorable environments. They do so with exceptional client rapport, dedicated service, and a healthy dose of talent and grace.  We sat down with Shay Patterson, interior designer at Riverside Designers to see how their team creates their signature looks. 
How would you describe your design philosophy or approach?
All of my projects range in style based on the client's personal style, the architecture of the home, and the overall aesthetic we want to achieve. My design philosophy is to reinvent my client's personal style in a new, fresh way. I like to incorporate colors they love and have always loved with new finishes and textures that push them outside of their comfort zone. The most important elements in interior design are the use of space and the balance of color & finishes. I am all about function. If a room is not laid out properly it will not live well. For a room to feel balanced, the layout as well as the placement of color is essential. 

Photography by Callie Webster
Can you describe your consultation process? 
Most of my projects begin in the architectural phase. By the time I am involved, the plans are near completion from an architectural and construction standpoint. As an interior designer, I come in with a different angle and evaluate how the house will live. Where will furniture sit, does the window size need to be adjusted, how are we finishing off this corner wall… Plans review is the first step in my process and then we move into the construction selections.

Photography by Callie Webster
What are some common challenges faced when designing a home in Charleston, if any?
As a native Charlestonian, the Charleston style is what I was raised to know and love. Most of my clients are looking for a fresh, clean coastal style that is different than the darker, heavier interiors they had in the past. We have beautiful waterways and coastal backdrops that play a huge role in the interior. I choose finishes that complement the textures and color tones naturally surrounding the home instead of contrasting and competing with them.

Photography by Callie Webster
For more information:
Call Riverside Designers at (843) 377-2600 or visit riversidedesigners.com
Call Lowcountry Premier Custom Homes at (843) 881-3930 or visit lowcountrypremiercustomhomes.com