Story by Micaela Arnett / February 11, 2022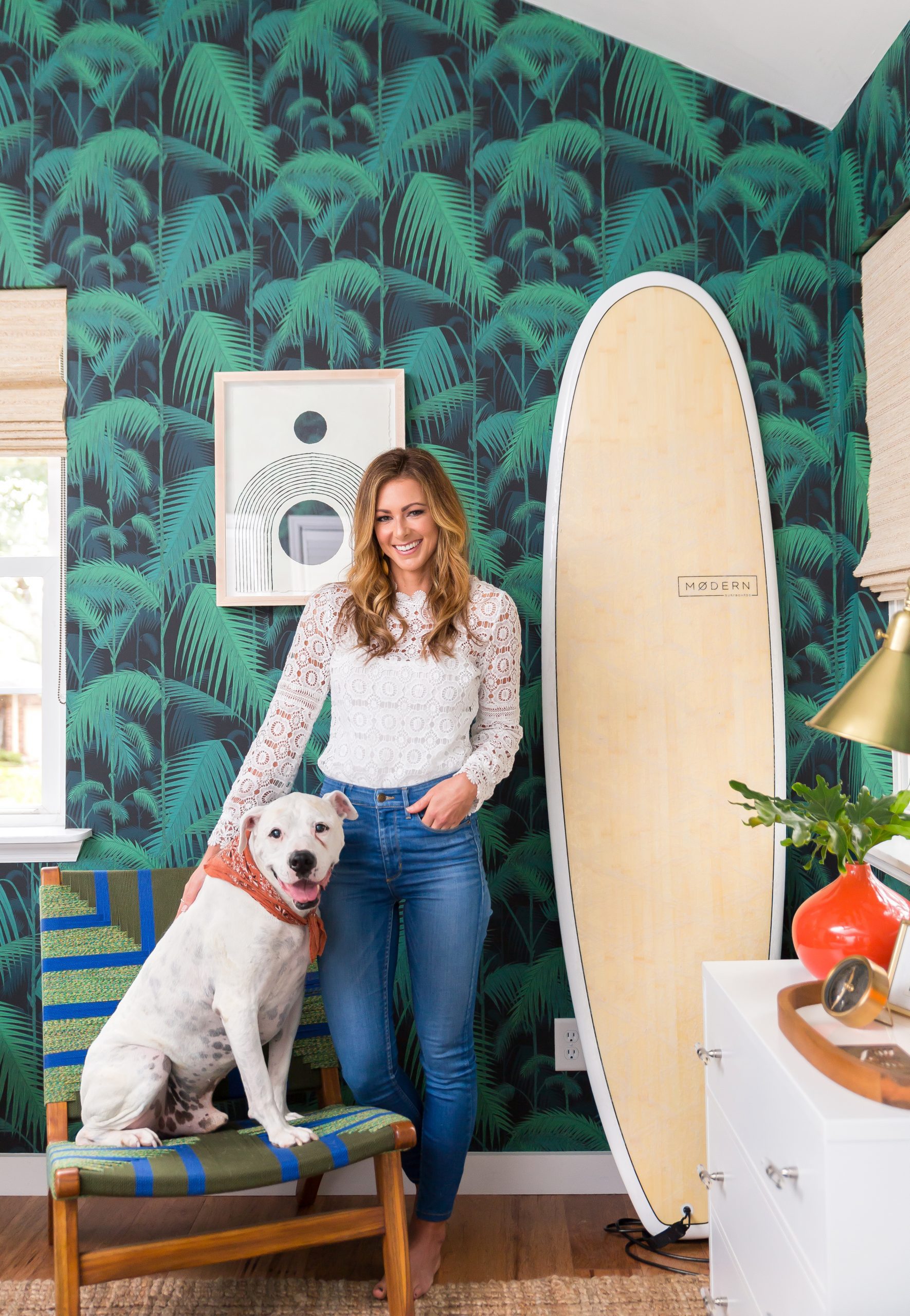 A couple of years ago we featured Chelsea Meissner's charming Charleston cottage on Johns Island. Her home is filled with surfer chic touches, bold patterns, and bright colors. Completed with the help of her friend and designer Kim Spradlin Wolfe, the home was perfect for Chelsea and her pup Tyson. Here are some highlights from this cozy and inviting space.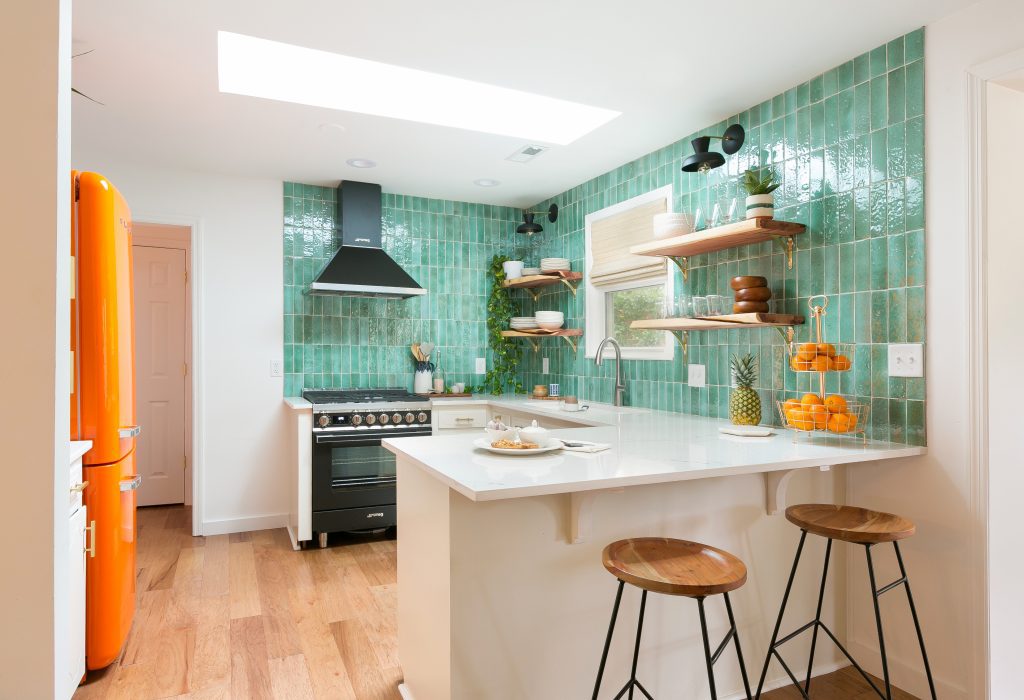 The kitchen is full of character between the blue/green backsplash and the bright orange Smeg fridge. This happy space beckons to be cooked in.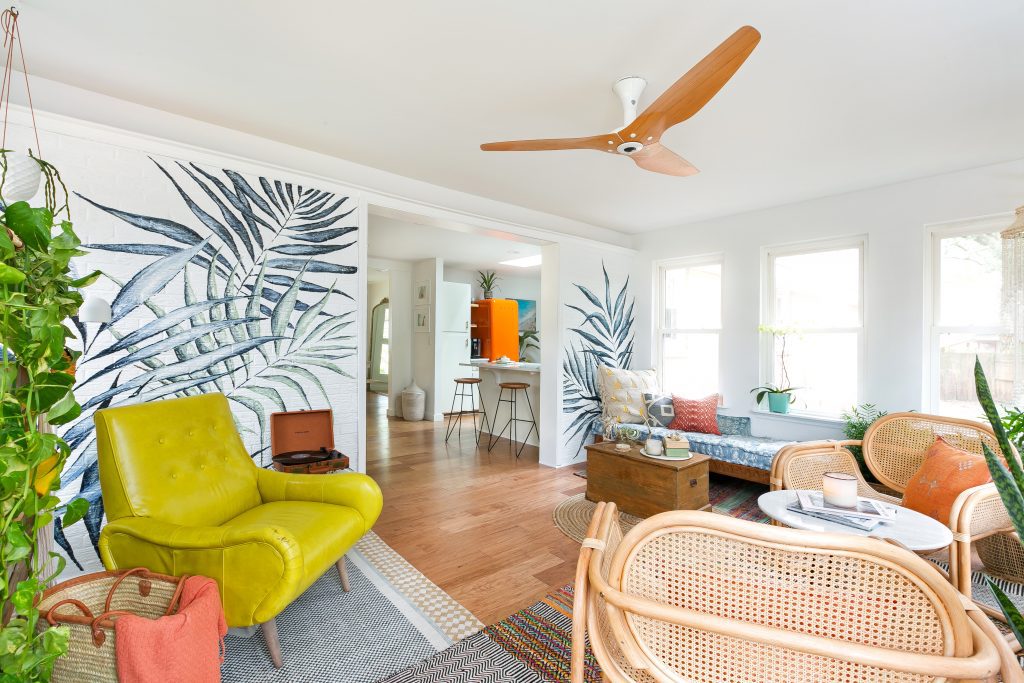 The sunroom features three separate sitting areas making this space multifunctional. The handpainted wall mural adds such a unique touch.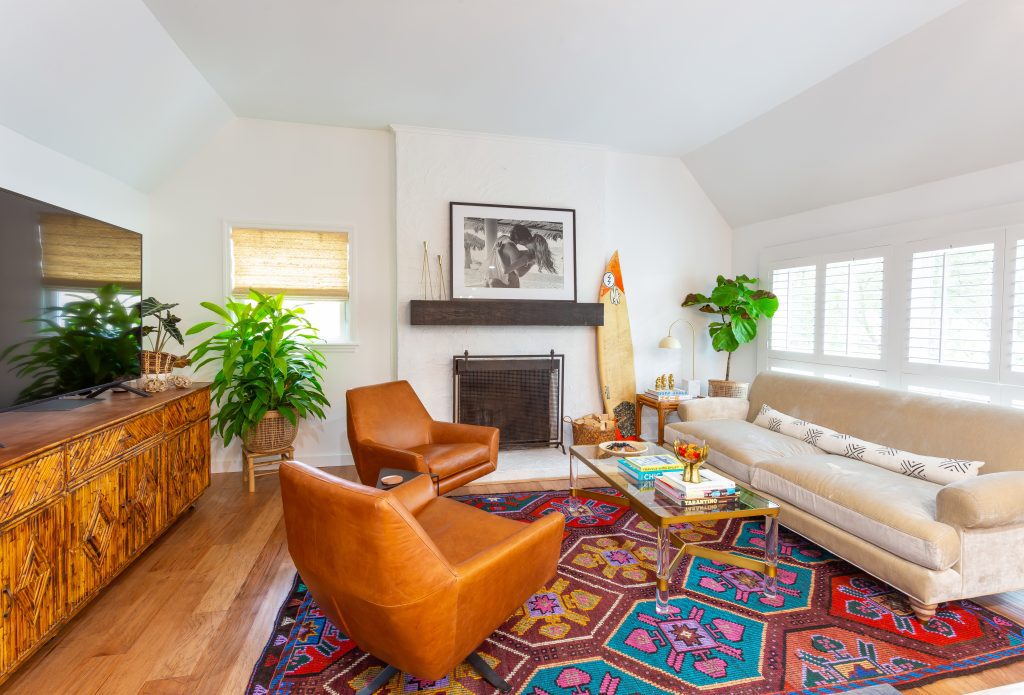 The sunken living room gives off boho, surfer vibes between the artwork and vibrant rug. The seating in this room is set up for great conversation; and the leather chairs can be turned around for a fun movie night.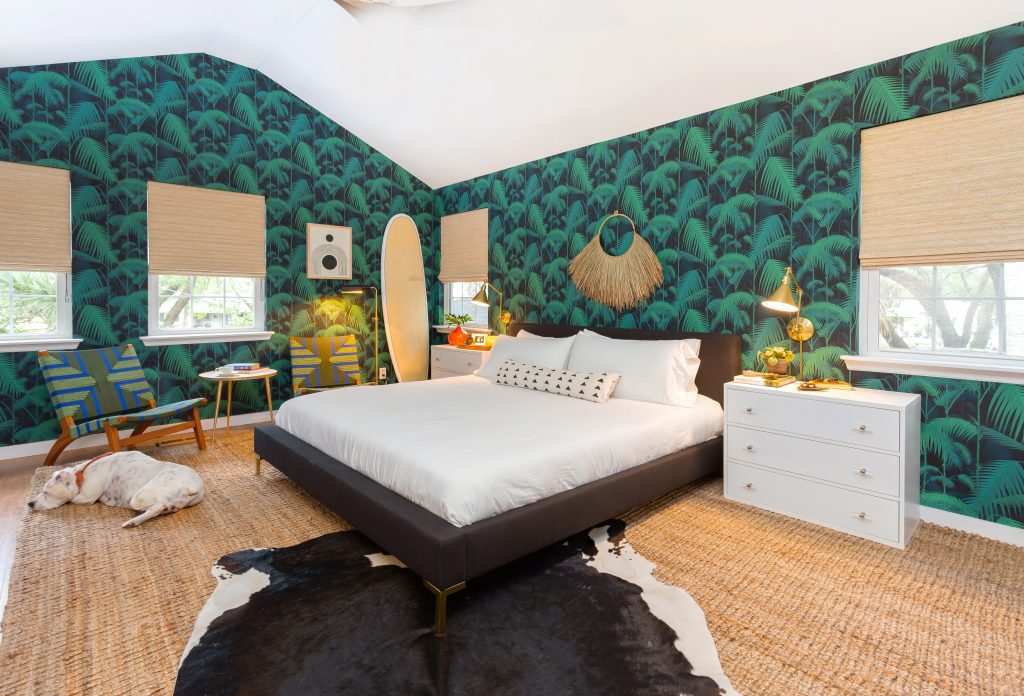 The power of wallpaper is unbelievable. Rather than just doing one wall, Chelsea and Kim went bold and covered the entire room in this fun palm pattern. It gave the space an extra fun touch and helped tie in the surfer, beachy theme.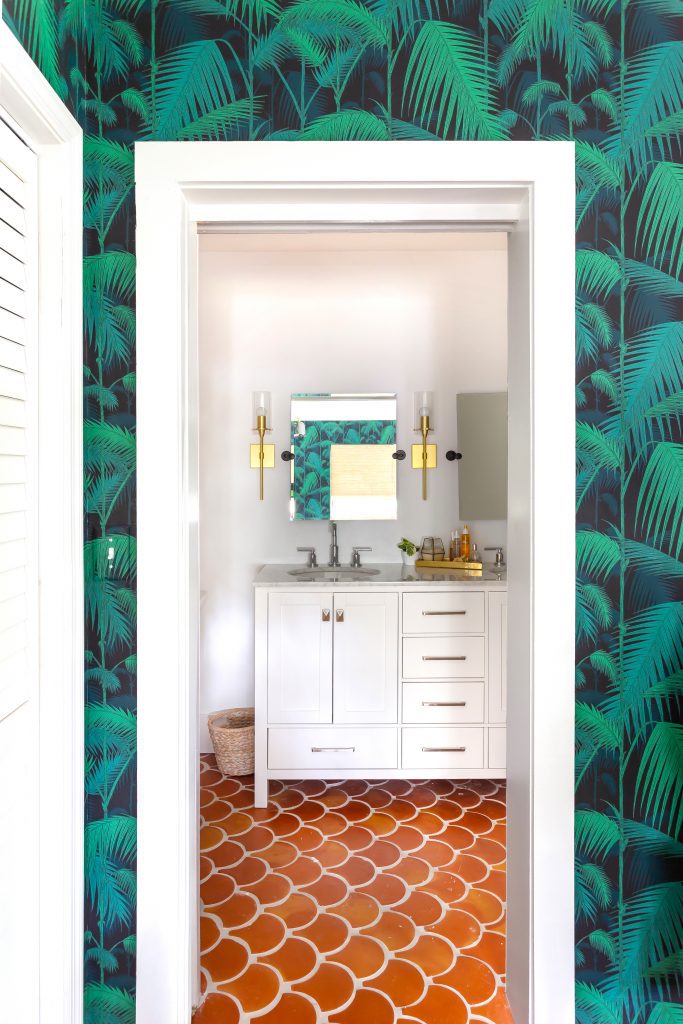 Chelsea's bathroom features a beautiful Mediterranean-inspired floor that complements the rest of the space; it's reminiscent of something you'd see in a resort in Costa Rica, one of Chelsea's favorite places.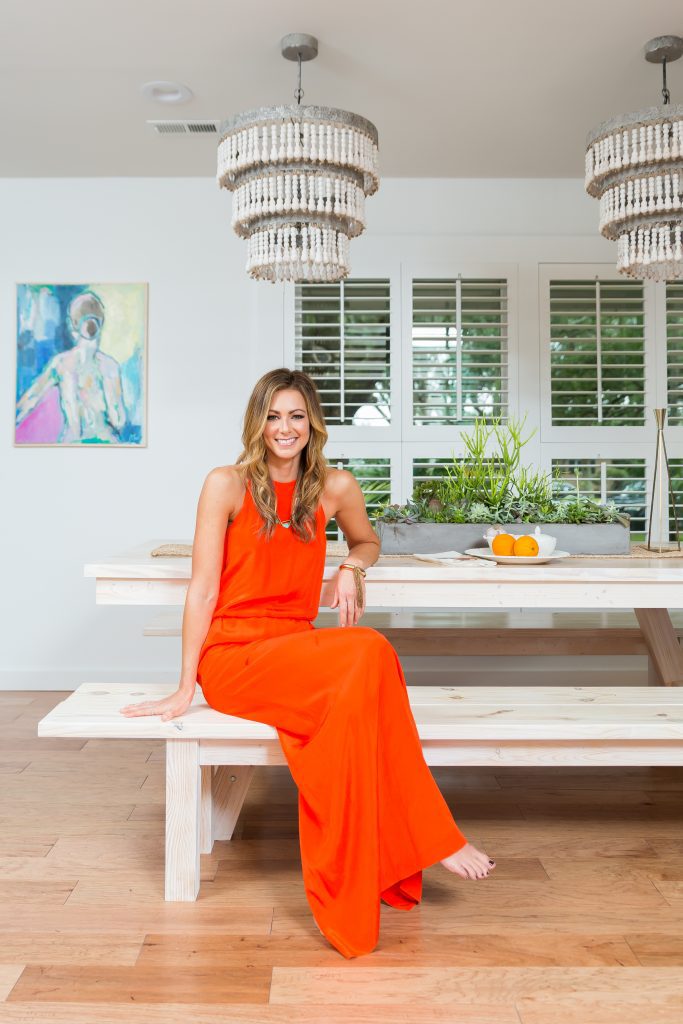 Chelsea's custom dining table she commissioned fits the dining room of her Charleston cottage perfectly. She also sourced some great artwork to add a pop of color in this more neutral room.