Story by Art Department / July 20, 2018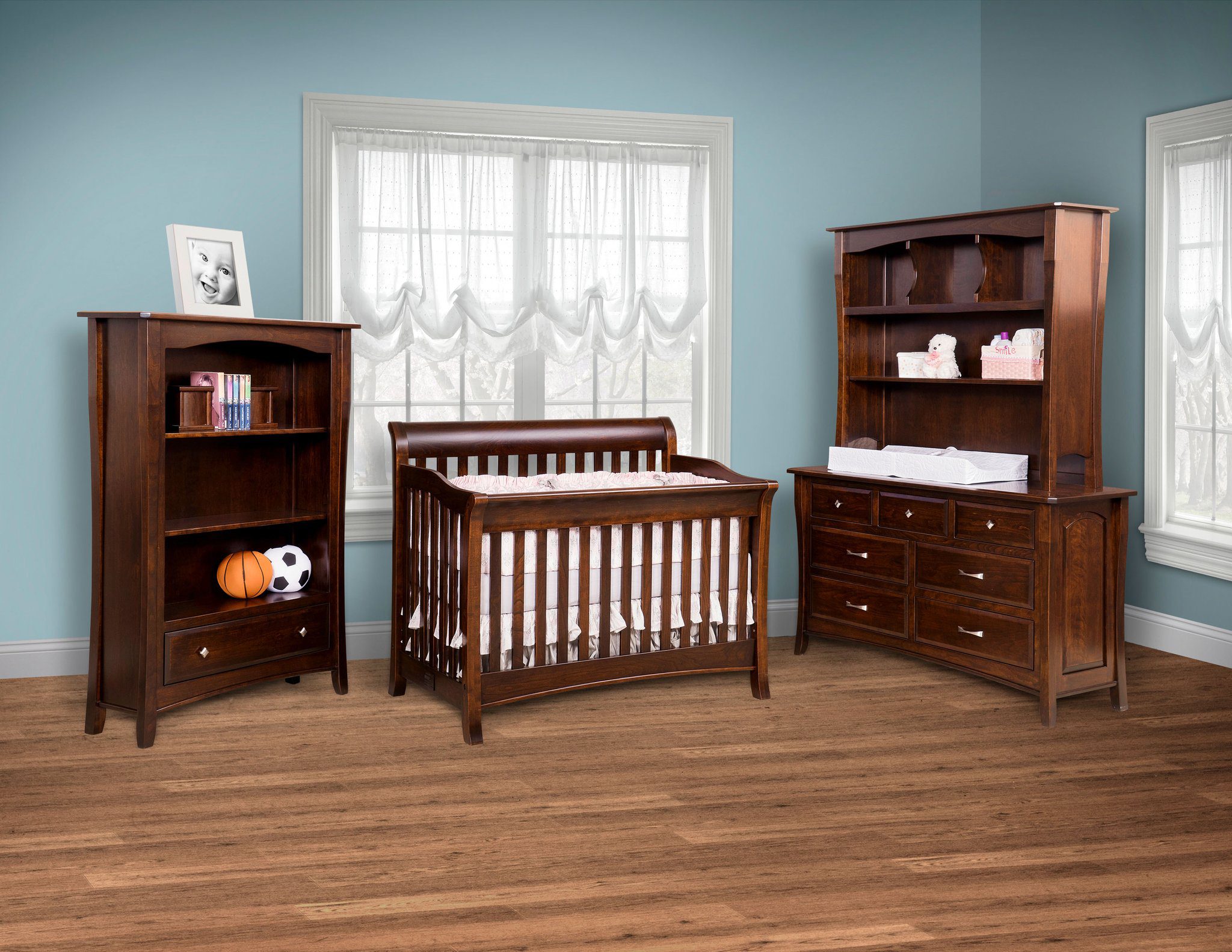 Getting ready to welcome a new baby into the world is an exciting time for expectant parents, but it can also be overwhelming. So much goes into the preparation process, as parents must attend doctors appointments, gather clothes and supplies, and, of course, design the perfect nursery.
The crib is one of the most important parts of any nursery since it must be a safe and comfortable place for the new baby to sleep. Up until recently, cribs were expensive but temporary pieces of furniture, since babies outgrow them after a few years. Enter the convertible crib. Furniture companies are increasingly offering cribs that grow with the baby. Convertible cribs change first to toddler-size beds and then finally to full-size adult beds when appropriate. With so many design options out there today, selecting a crib can be a daunting task.
Here in the Lowcountry, Charleston Amish Furniture can help alleviate that stress. The company offers a line of custom-built cribs that can be converted to accommodate the various stages in a child's life. The cribs are available in a variety of styles and can be further customized with different wood and stain combinations. Like all of the pieces at Charleston Amish Furniture, these cribs are expertly handcrafted in Pennsylvania and shipped down to Charleston. The flexibility, durability, and distinct style of these pieces make them great investments for any expectant family.
For more information on Charleston Amish Furniture, call (843) 225-2513 or visit charlestonamishfurniture.com.
Blog by: Emily Anderson