Story by Micaela Arnett / September 14, 2022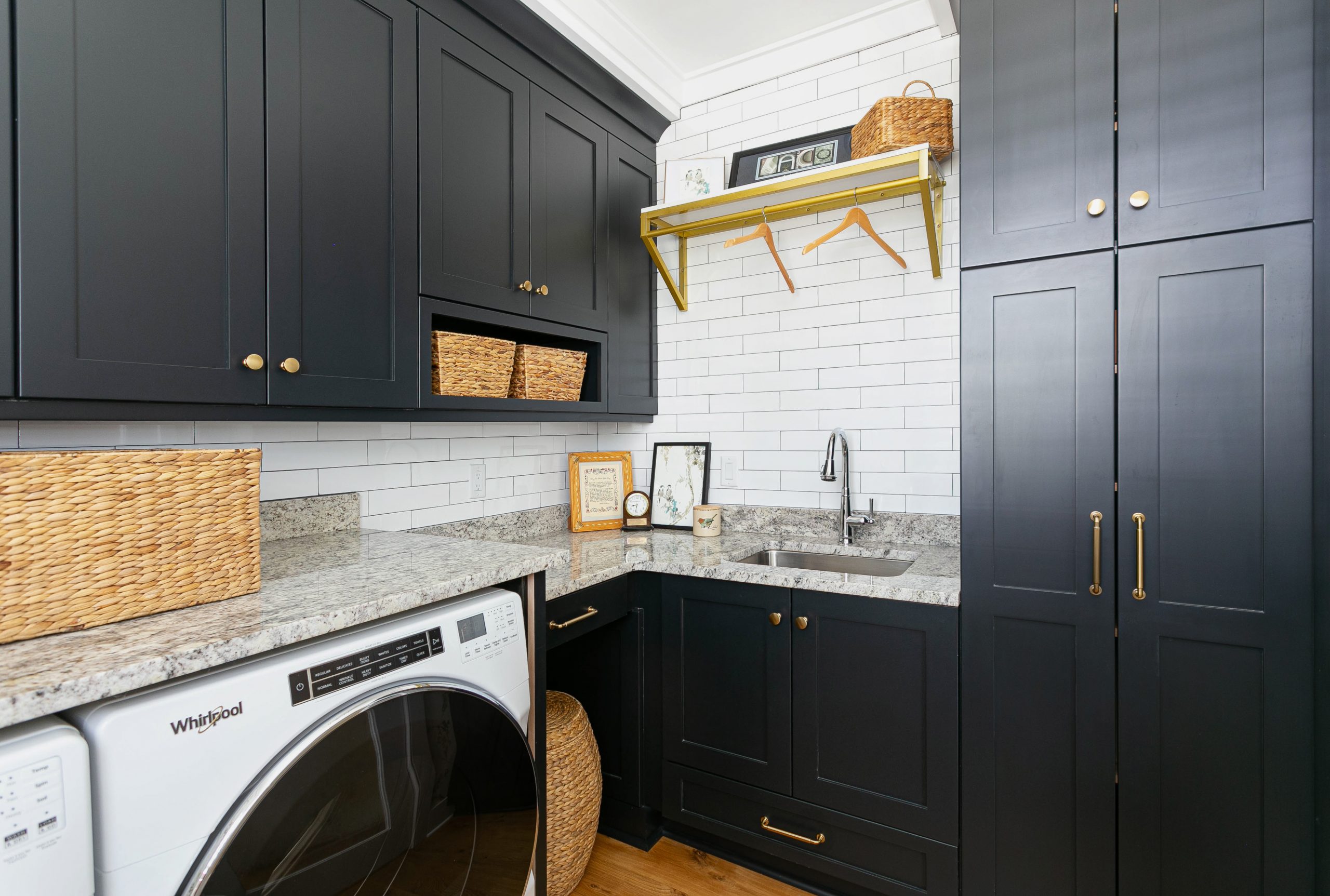 Decorating with dark color can be intimidating, but when used strategically, it's beautifully bold and totally unique. Read more to see how this kitchen and laundry room design strikes the perfect balance between light and dark. 
Photography by Ebony Ellis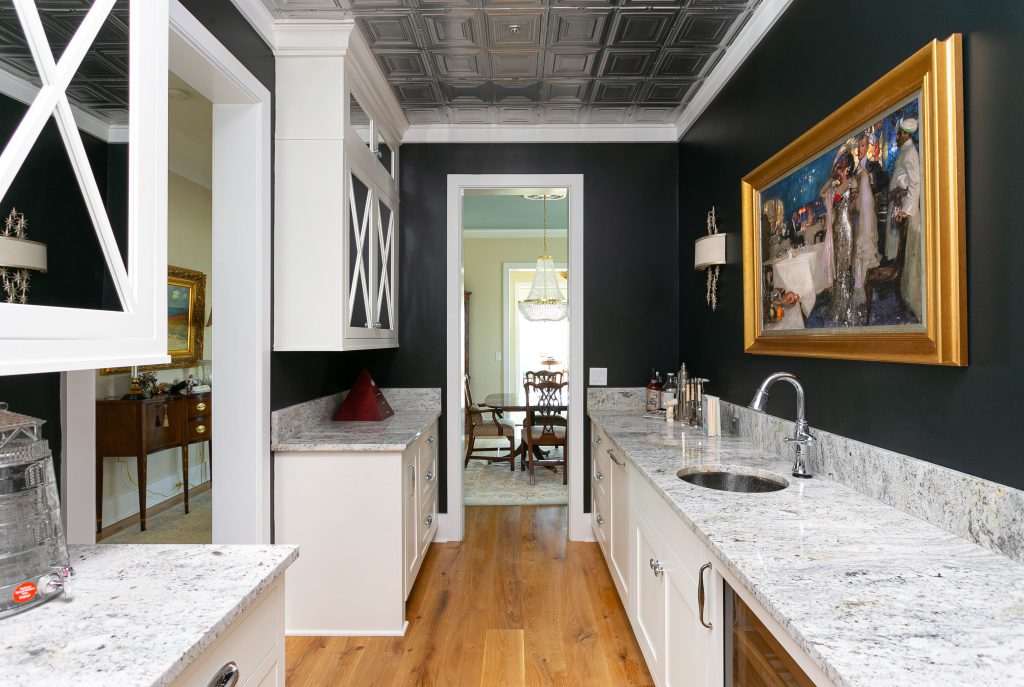 Break The Rules
If this homeowner played by the rules, their kitchen wouldn't look this great. The mix of brass and chrome hardware, black walls, and metallic ceiling tile might sound chaotic to some, but we can see that with the right lighting, you can really do anything your heart desires with a dark color.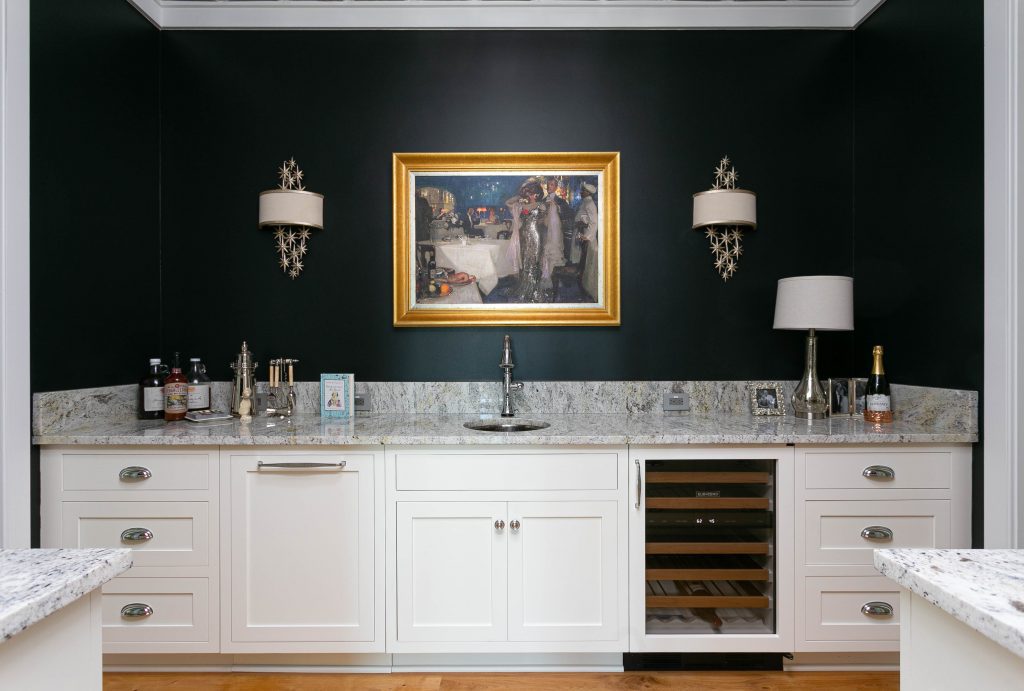 Balance Light and Dark
It's important to balance dark colors with light colors to avoid a cramped, cave-like feel. These homeowners opted for white cabinetry against black walls and a lighter shade of hardwood to balance the stark contrast. A darker stained floor would have made the space feel closed off, while a white tile kitchen floor would completely wash out the space.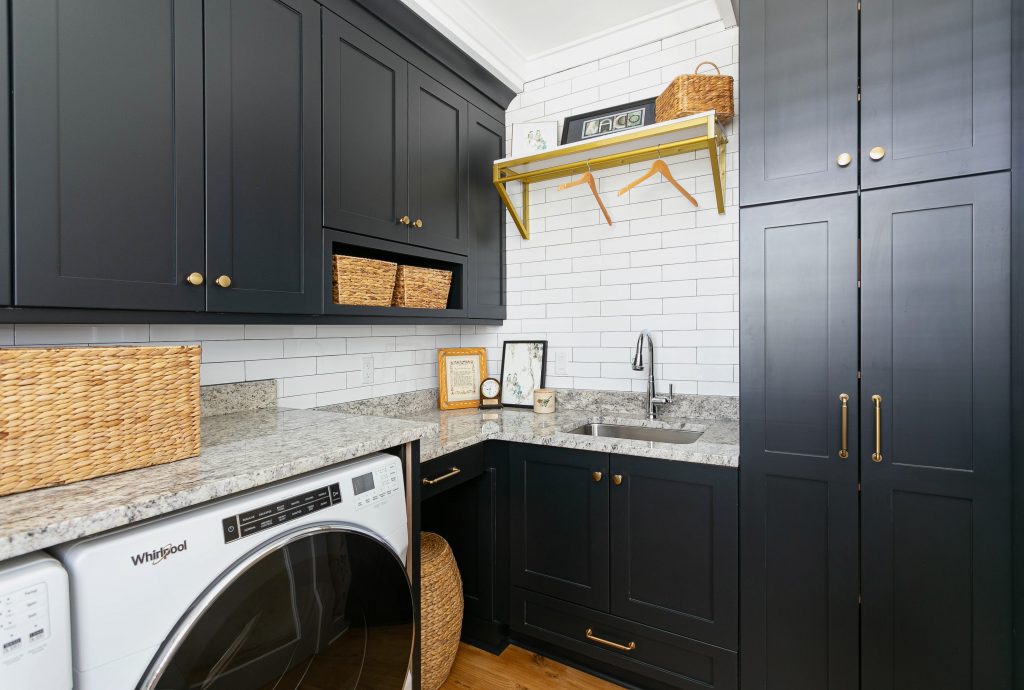 Accentuate The Details
This laundry room features a full wall backsplash of white subway tile, black cabinetry, brass hardware and fixtures, as well as woven baskets that warm up the cool tones. The countertop slab has a fair mix of warm and cool tones that carry from the kitchen to the laundry room for a calming consistency.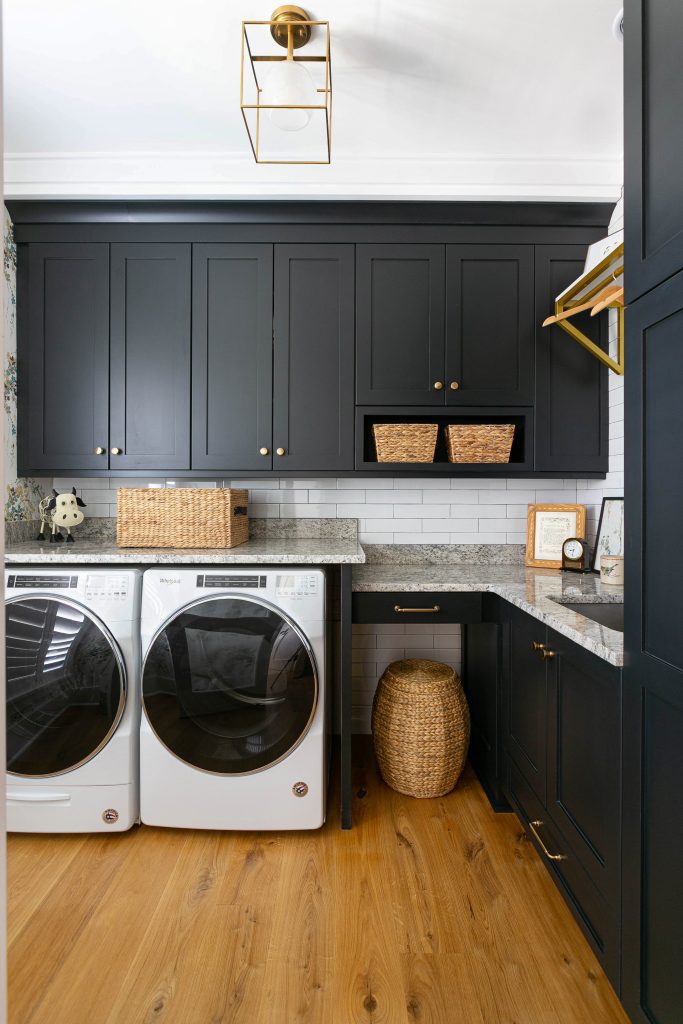 Notice how the dark cabinet color doesn't travel up to the crown molding. Keep ceiling space white to prevent adding too much visual weight.  This home's kitchen and laundry room designs are a perfect example of how decorating your home with dark colors can still be bright and uplifting. 
Project by Classic Kitchens of Charleston