Story by Alli Steinke / January 4, 2016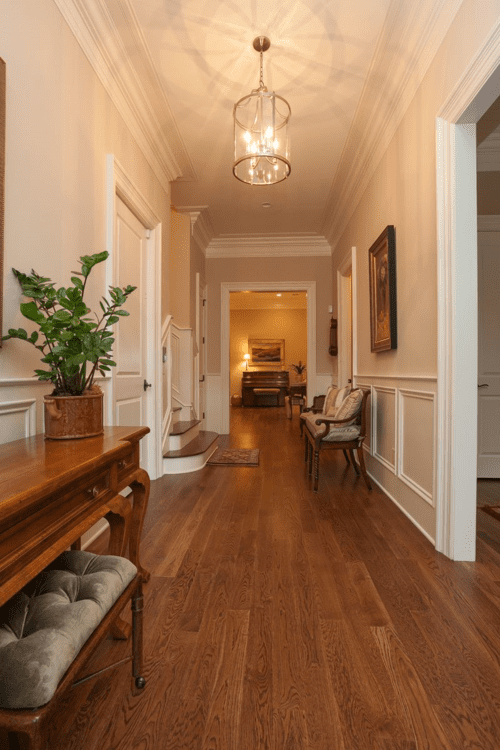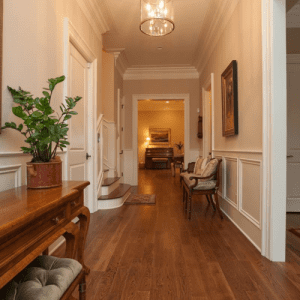 Homeowners Anne and Bill Stevens have been residing on Daniel Island for over twelve years; their second house in the area proves to be their best investment yet.
In 1997, Daniel Island was little more than a rugged plot of paradise situated at the confluence of the Wando and Cooper Rivers. Early in the island's development—in 2003—Bill and Anne Stevens saw the potential of the community, and they decided to construct a home for themselves. Watching the growth of the town (which now consists of approximately 2,000 single-family homes) and welcoming new neighbors made them love the locale even more. Anne explains, "When we first looked at Daniel Island, there were already sidewalks. We didn't see these on Isle of Palms or some of the other areas. Sidewalks mean that there are permanent residents and a sense of community. We wanted that, so I said, 'This is it.'" Years later, the couple decided to downsize. The Stevenses considered living in no other part of town; Daniel Island was (and is) their home.
As they searched for a builder, Bill and Anne came across Donnie Smith of JDSmith Custom Homes, and their personalities immediately clicked. They had located a lot and were prepared to move forward with construction, but they couldn't sell their first home. The Stevenses, sadly, had to halt construction and back out of their original plan. Bill recalls, "As luck would have it, several months later someone came in and bought our house, and we were suddenly in a rush to find a new place." Bill and Anne came back to Donnie and were able to build on the same lot they had originally chosen. Donnie was constructing a spec house on the property, but the contractors had only reached the framing stage. Donnie set out to adapt the plans, designed by Architrave, and create the Stevenses' second Daniel
Island residence.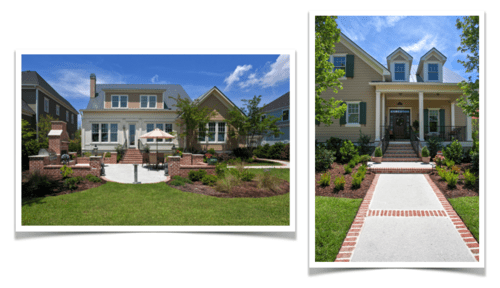 "We actually flunked a little bit of the downsizing part," says Anne with a laugh. "We now have ten grand children, and we actually needed more space than we thought." The home boasts several guest rooms well suited for family visits, a downstairs master suite, a den, formal and informal dining areas, and a cheerful sunroom. In each and every room, one key factor played a major role in the design—storage. "We customized the house exactly how they wanted it, and that included adding more storage spaces," describes Donnie. Anne requested extra closets wherever she could make room, as well as accessible attic storage (with full-sized doors and carpeted floors) connected to each second-floor walk-in. Donnie happily accommodated by collaborating with the architecture firm to tweak the original plans.

The builder-homeowner connection couldn't have been any better. The three even have a running joke—Donnie and Bill had a knack for showing up at meetings wearing matching shirts. What did they do on closing day? They both donned their green-plaid button-downs for the occasion. In more seriousness, though, Donnie worked with the Stevenses each week to make sure that the project was progressing on schedule by putting Anne in touch with the right subcontractors to hash out the details of the flooring or trim work and by taking her ideas (sometimes sketched on a napkin) and bringing them to fruition. The finished home is exactly what the Stevenses were seeking. Bill and Anne are looking forward to spending the next decades in the community that they've grown to adore.

For more information, call JD Smith Custom Homes at (843) 881-8843 or visit jdsmithcustomhomesllc.com.