Story by Micaela Arnett / March 28, 2023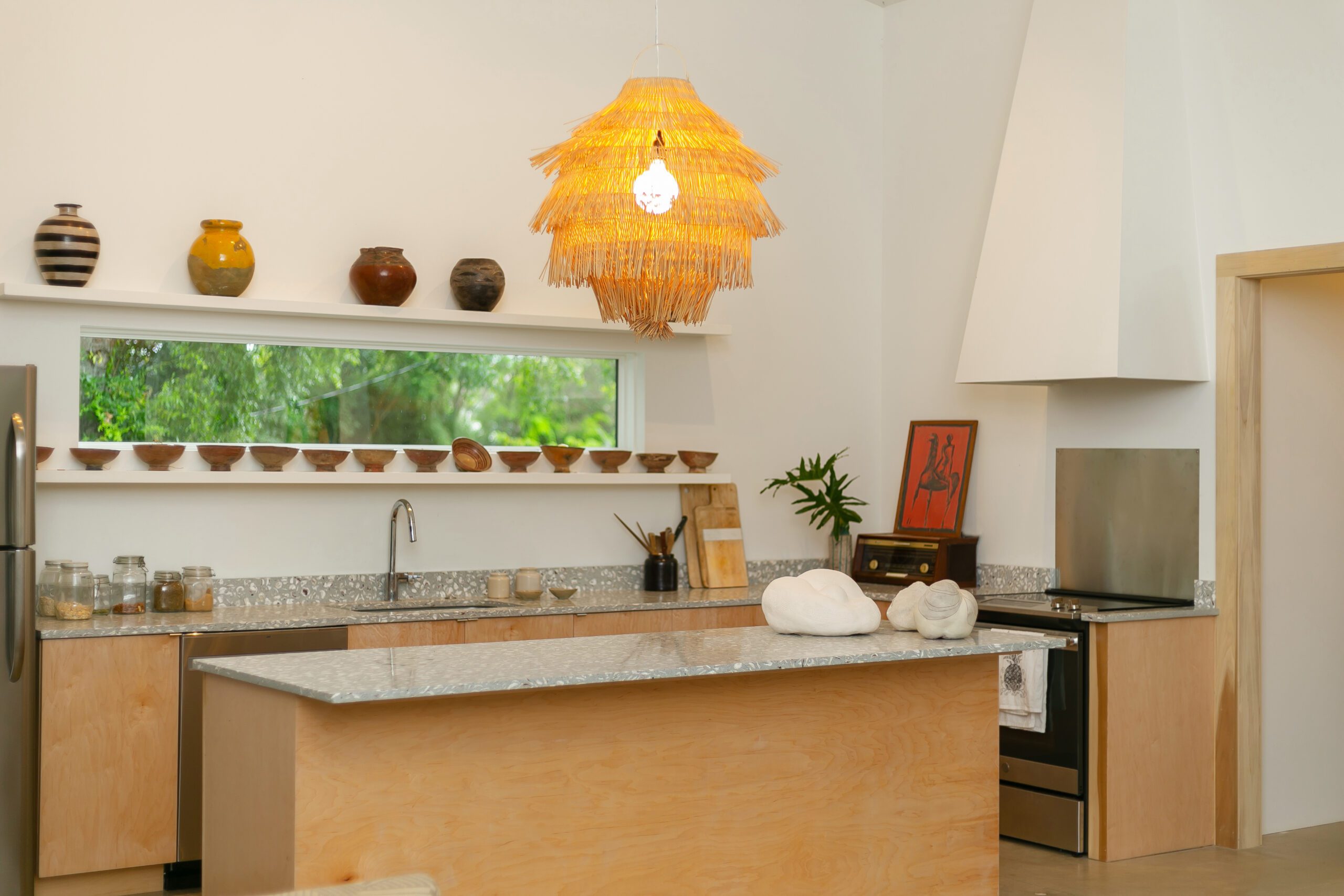 GlassEco Surfaces manufactures a variety of durable surfaces that are elegant, eco-friendly, and unique reflections of your own personal style with dozens of recycled glass combinations to choose from.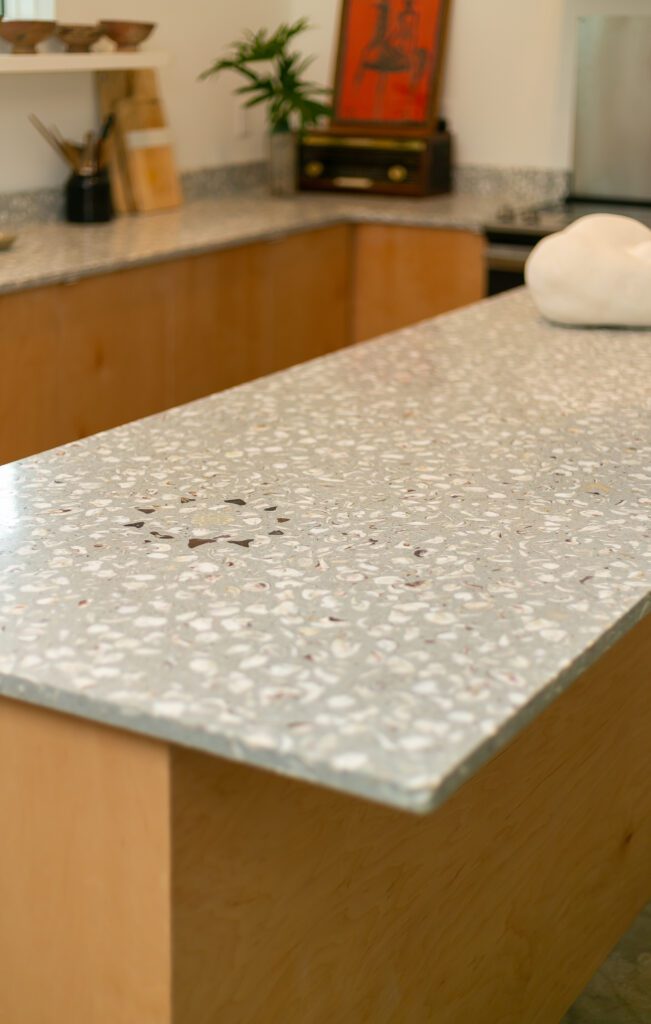 Photography by Ebony Ellis 
Depending on the application and if indoors or out, these surfaces are available as epoxy resin or concrete-based mixtures. Oyster shells and shark teeth create a neutral and textured look whereas materials like sea glass offer a bright pop of color.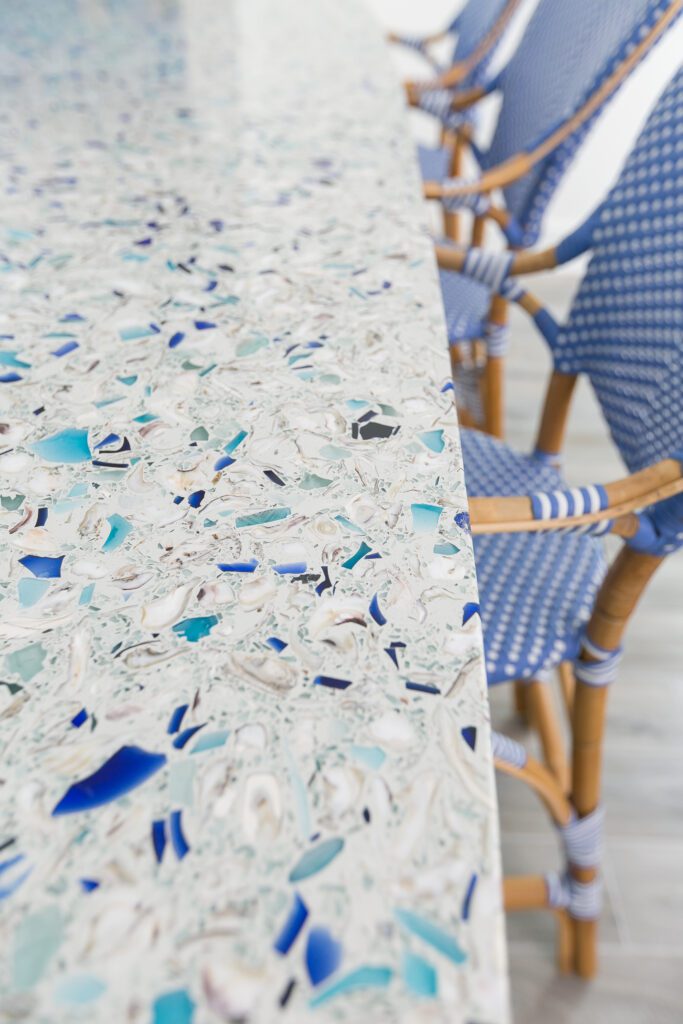 Photography by Patrick Brickman 
GlassEco Surfaces countertops and flooring are most popularly installed in kitchens, bathrooms, and outdoor living spaces for durability and longevity.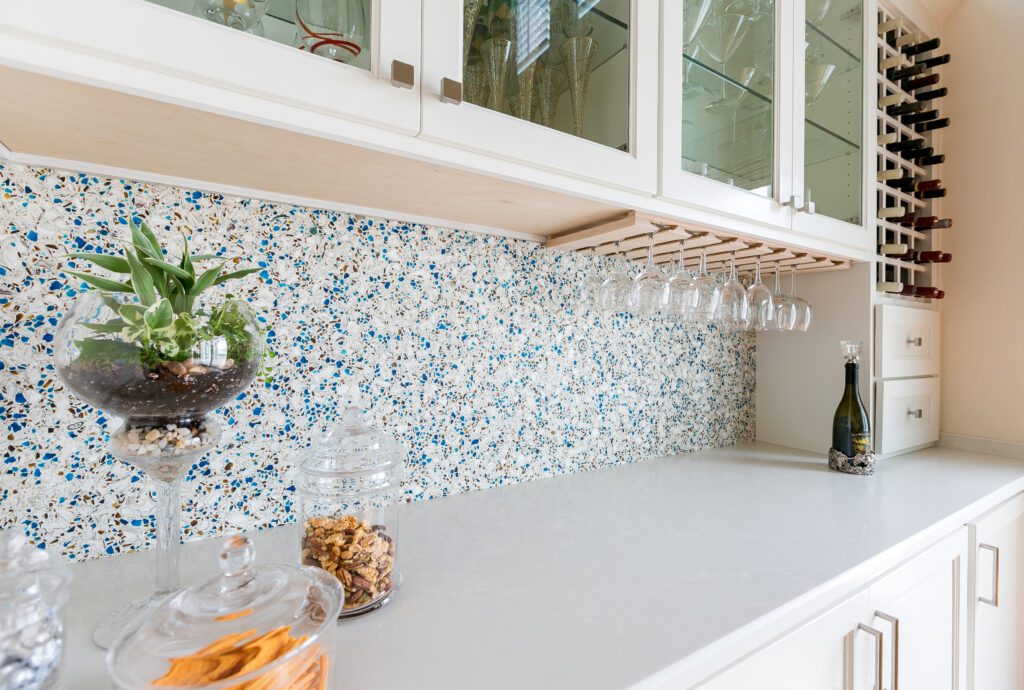 This material mixing process is called terrazzo, which originated in 16th-century Italy as a means to reuse stone cuts. Not only is this process a sustainable approach to design, but the options are endless with fragments of anything from stones, and seashells, to glass or metal. You can create a space that is as unique as you when you create your own custom terrazzo mixture. 
For more information, call GlassEco Recycling at (843) 55-6099 or visit glassecosurfaces.com.