Story by Micaela Arnett / May 4, 2022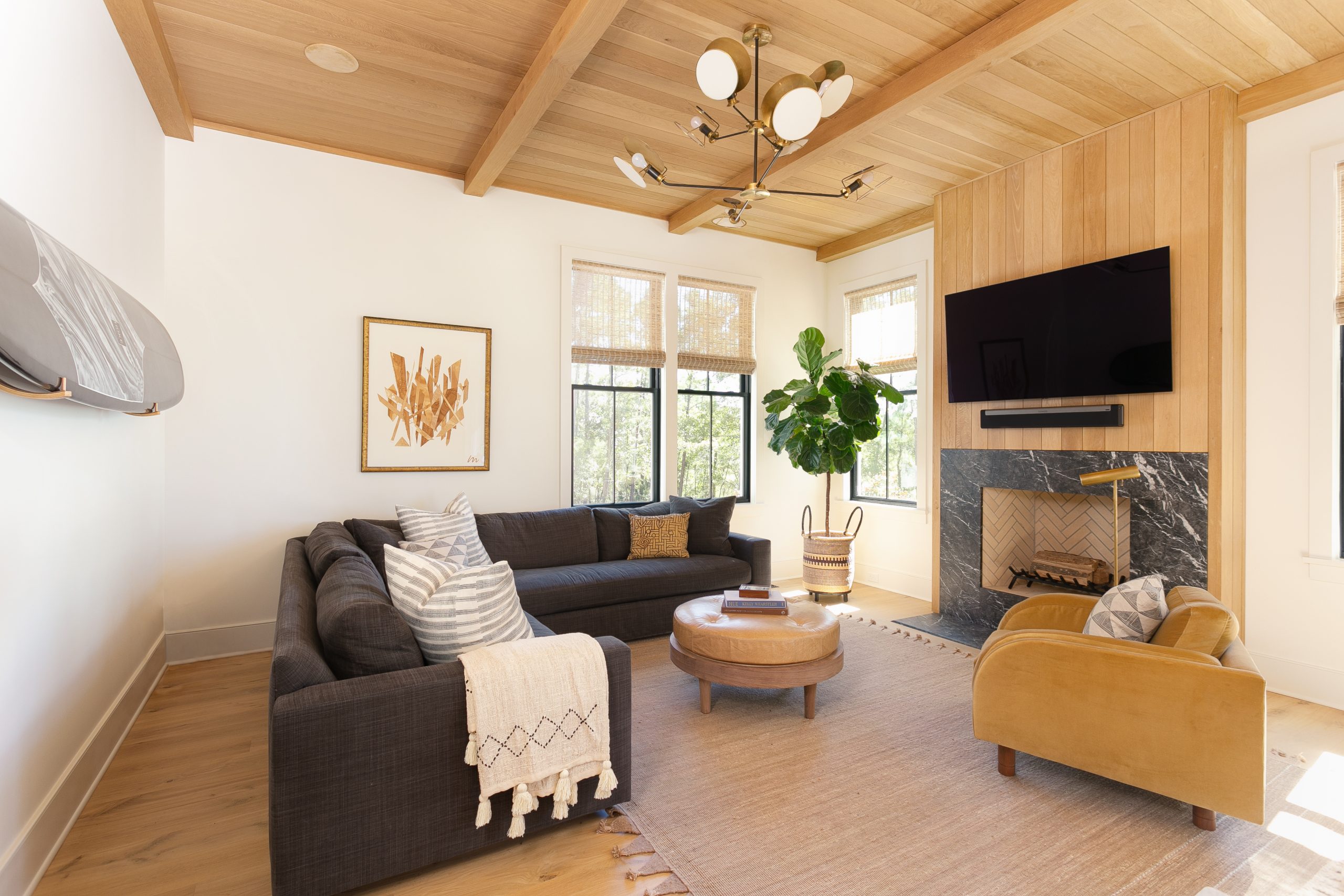 Organic Modern: A mix of neutral tones and textures inspired by a minimalistic approach with some bohemian flair.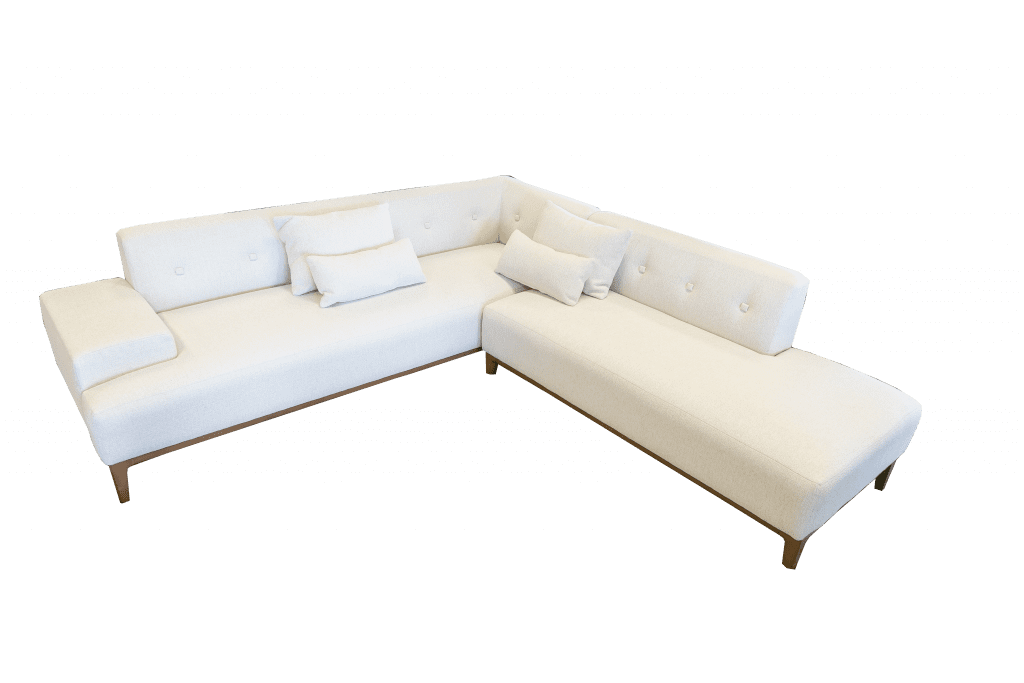 A big sectional is easy to work with and establishes an organic modern feel from the start with its blunt cushion cuts. 
Cream Fabric Sectional | Danco Modern Furniture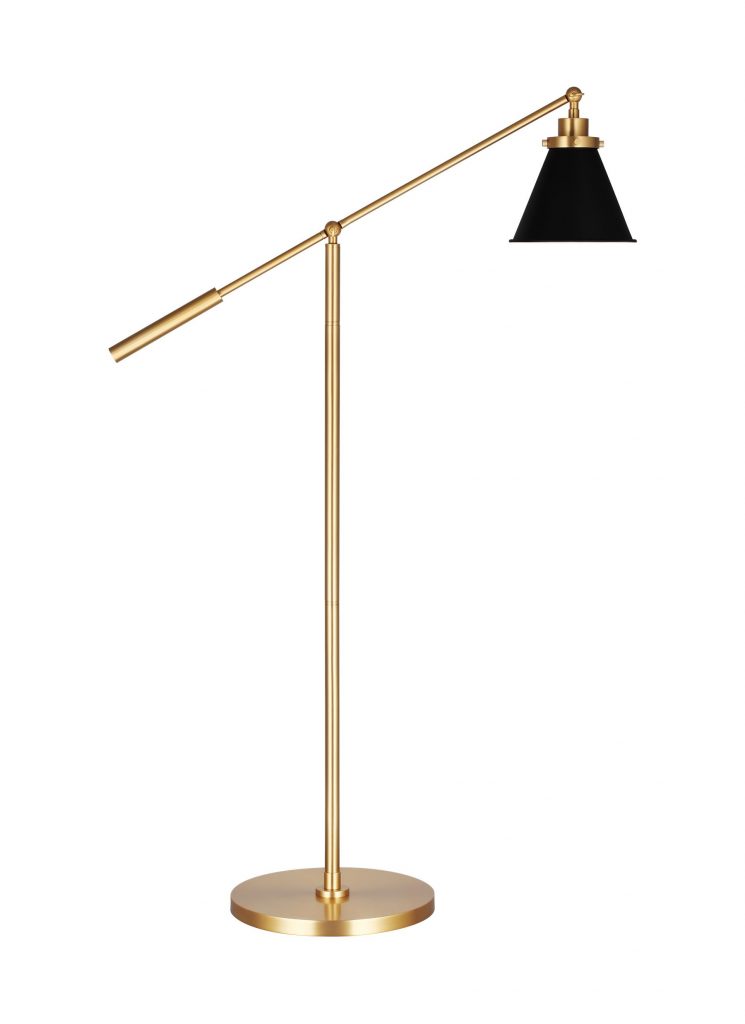 Minimal but still luxurious, this bronze floor lamp has a vintage shape that can be adjusted for reading or writing. 
Midnight Black Floor Lamp |  Carolina Lanterns & Lighting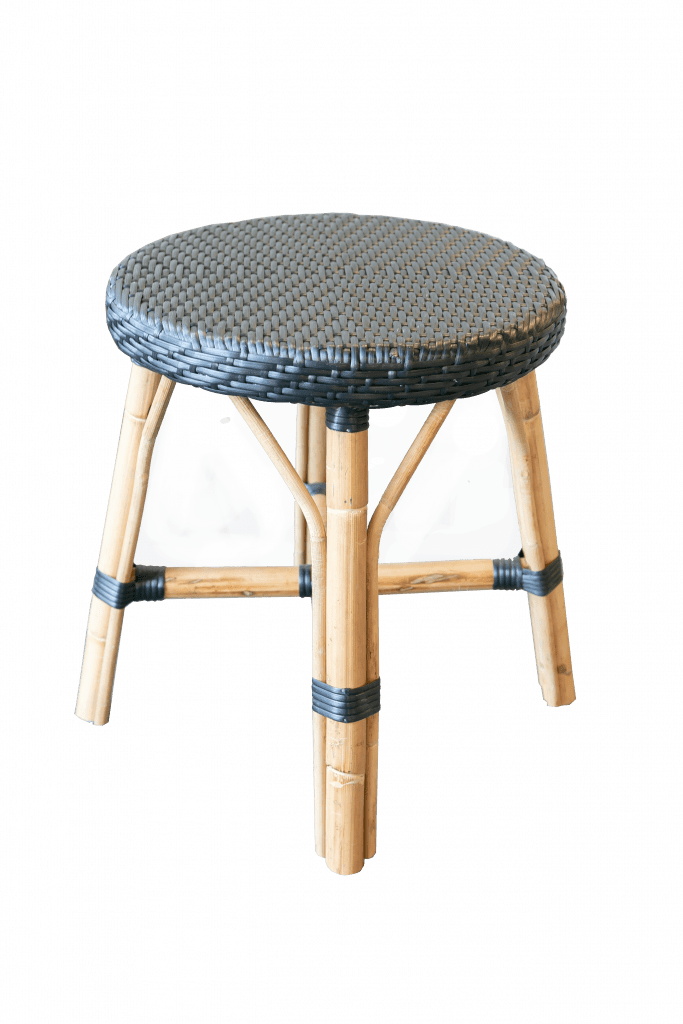 This stool fits nicely in a corner and brings some jungle flair with its bamboo legs and woven seat top. Keep around for extra seating or style with some books and a plant. 
Simone Stool in Black | Coralberry Cottage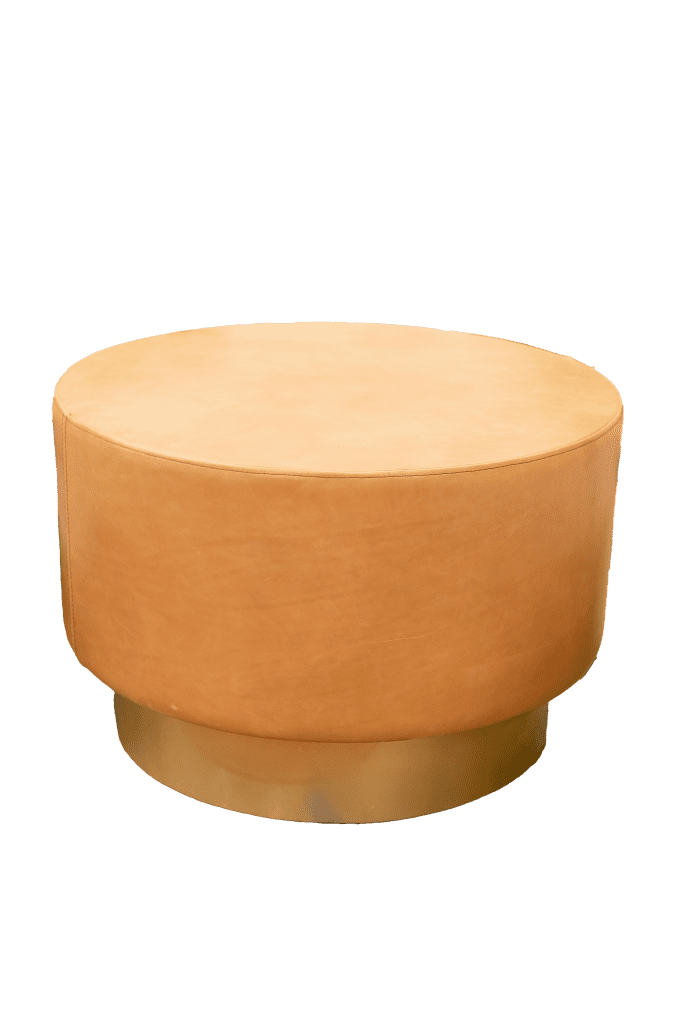 Picture this paired with the sectional above. Any color chair or sofa will sit beautifully in front of this leather wrapped coffee table and brass base. 
Flint Bunching Table |  Steven Shell Living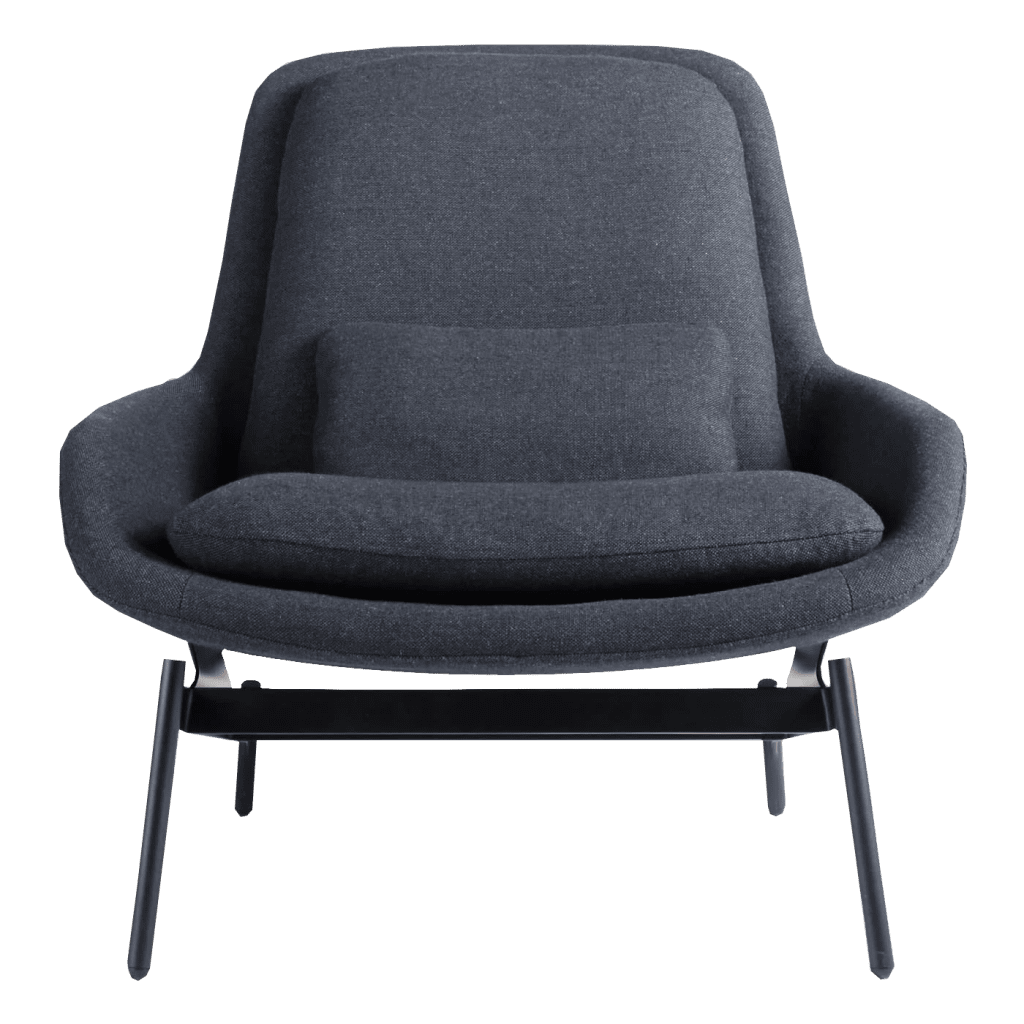 Add a modern Scandanavian structure like this lounge chair to actively mix different styles with ease. 
Frontlow Field Lounge Chair | Iola Modern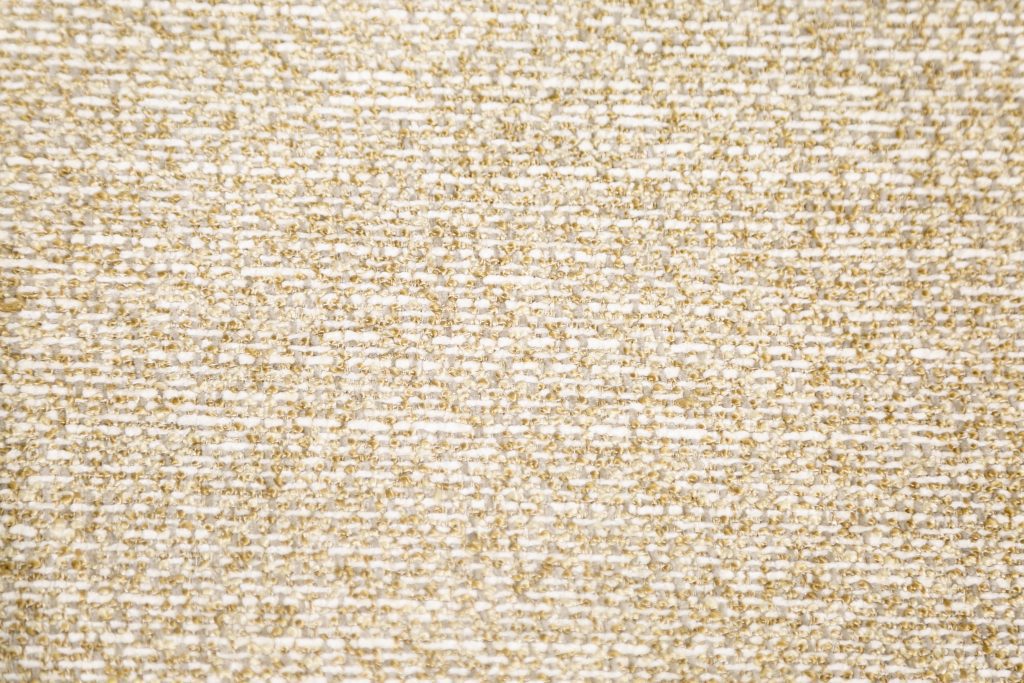 Consider a new fabric for your favorite loveseat or ottoman. This golden cream and beige fabric is basic enough for any surface area and will bring in a neutral texture while complementing brass elements. 
Hamilton Windmere Toast Fabric | Aiden Fabrics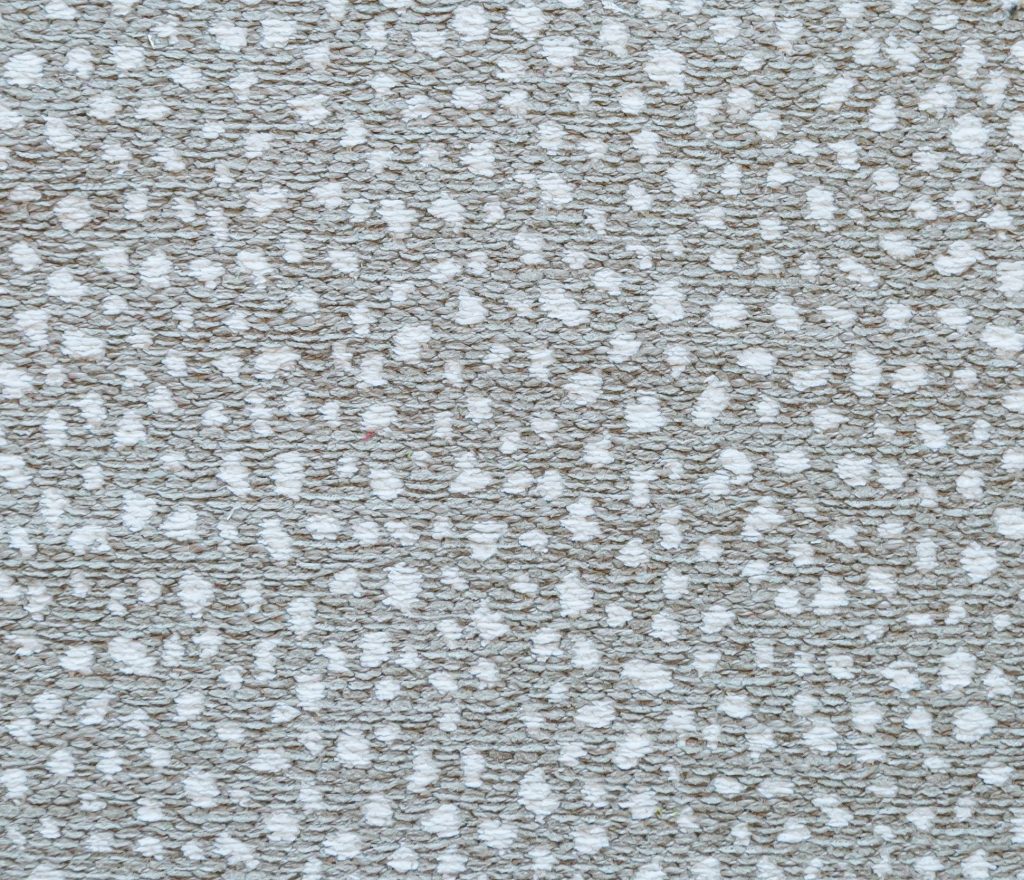 Another basic but texture forward pattern for a rug or throw pillows is this neutral animal print fabric. 
Thibault Fawn Fabric | Jean's Custom Workroom
Photography by Kenny Reed
Interested in bringing any of these organic modern pieces home?
Shop The Showrooms:
 Danco Modern Furniture: 1035 Johnnie Dodds Blvd # A1, Mt. Pleasant, SC 29464
Carolina Lanterns & Lighting: 1362 Chuck Dawley Blvd Mt. Pleasant, SC 29464
Steven Shell Living: 640 Coleman Blvd Mt. Pleasant, SC 29464
Iola Modern: 1021 E Montague Ave #102-103, North Charleston, SC 29405
Coralberry Cottage: 1751 N Hwy 17, Mt. Pleasant, SC 29464
Aiden Fabrics: 1172 US Hwy 41 Suite 101, Mt. Pleasant, SC 29466
Jean's Custom Workroom: 1224 Wappoo Rd, Charleston, SC 29407