Story by Lily Fox Redstone / March 25, 2021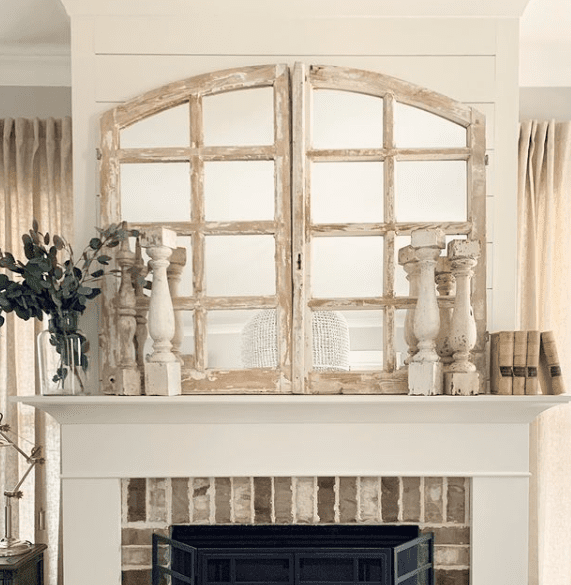 Over the past few years a new décor trend has come about — unique mirrors. Less traditional shapes, colors, and finishes can be styled in a variety of different ways. Even if you feel a little uncertain about going super funky, there are other more subtle alternatives that still provide the one-of-a-kind feel.

European French window mirrors work beautifully with the modern farmhouse style. These pieces can also be hung on a colorful accent wall or paired with vintage art to create an antique feel. Adding mirrored panels to doors is another option to create a unique touch. This helps to open up a narrow hallway by reflecting light in a smaller space. The glass on these doors also have a weathered quality, which adds texture and grit to the room. 
Look for mirrors with an unusual shape. A circular or curved mirror can add excitement to a space mostly composed of straight lines and hard edged furniture. The more organic shapes pair well with less traditional design like brightly colored pillows or over the top plants. On the other hand a simple circular mirror can perfectly capture the beachy feel.
A great way to find one-of-a-kind mirrors is to look in your local antique stores. Antique mirrors are awesome because you can find rare designs for a variety of prices. Mirrors with eccentric shapes or details can add a special touch to a sitting area or bathroom.