Story by Art Department / November 10, 2020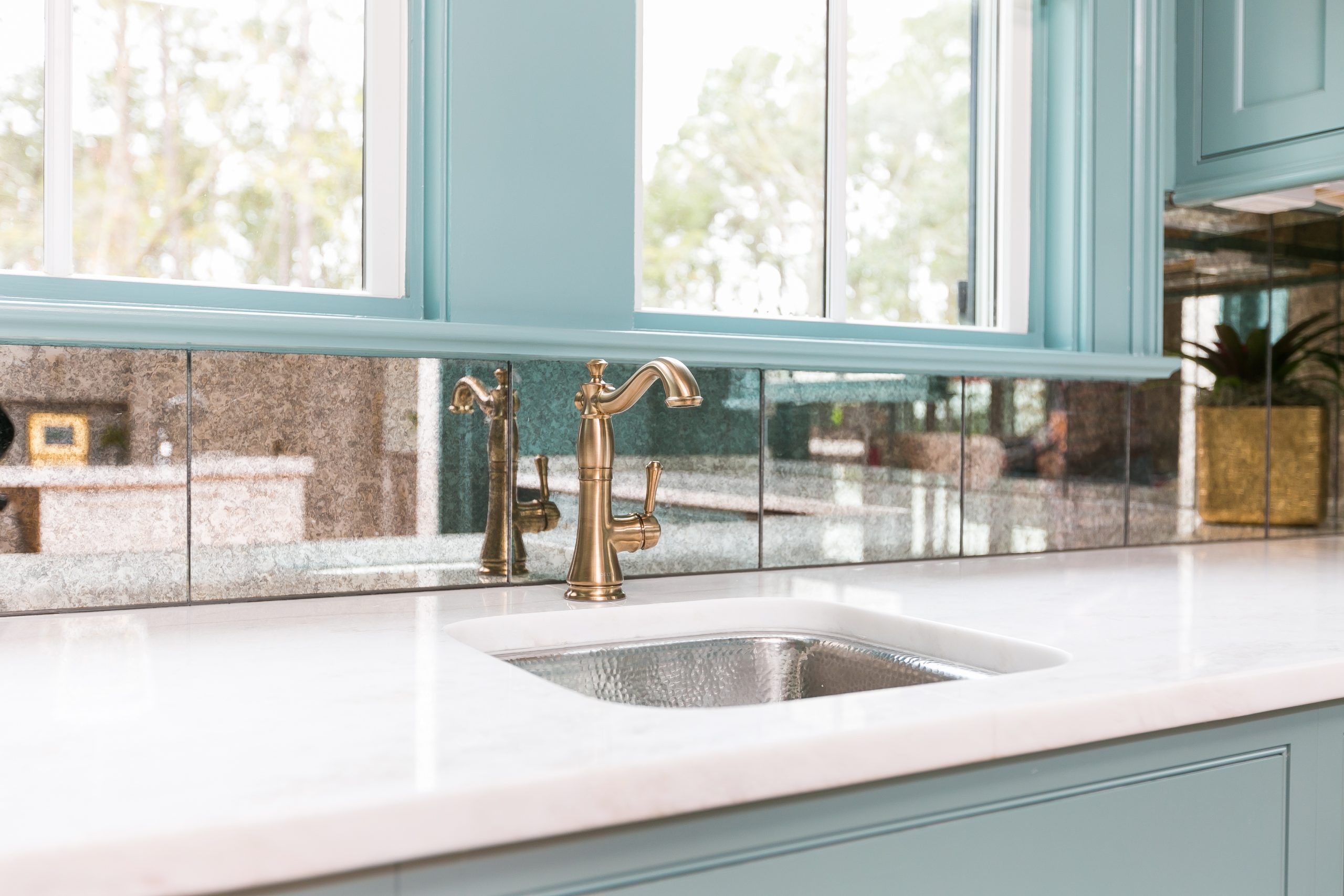 Selecting the right plumbing fixtures can be a somewhat of a daunting task. You want to pick the right finishes that will pair well with the countertops, the décor, and the cabinets so everything is cohesive. Faucets and sinks can be bold statements or classic touches to kitchens, bathrooms, wet bars, etc.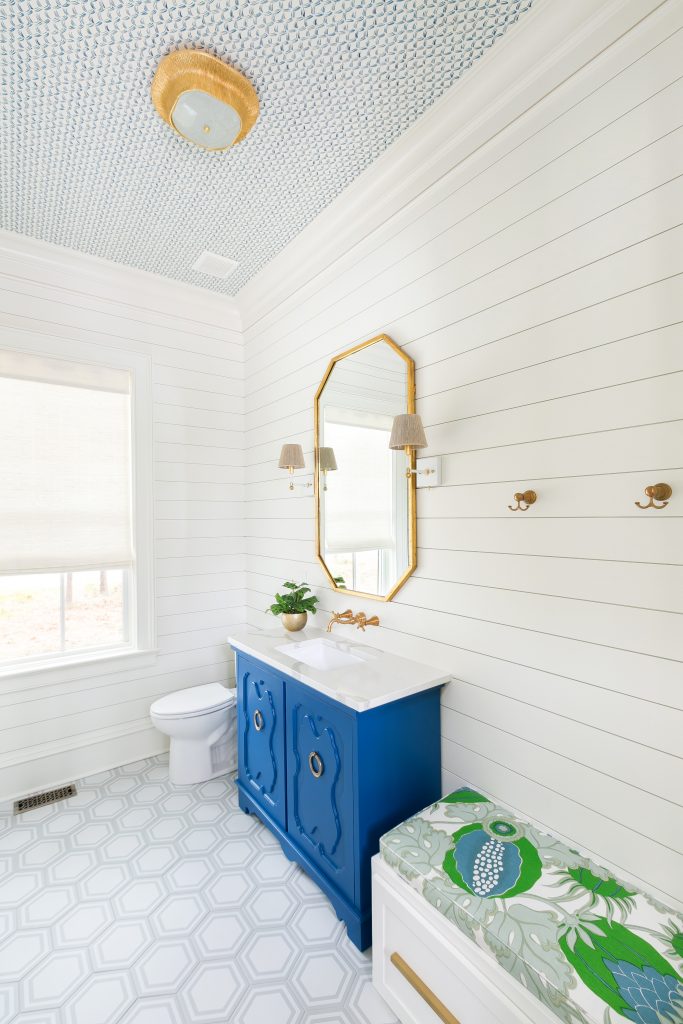 Traditional Coastal
Gold fixtures make a bold statement in any space. Placed against a white background, these fixtures add a fun pop. The faucets in this space are a bit more traditional. Pair a traditional faucet with shiplap, a bright vanity, patterned floor and ceiling, matching mirror, and stand-out light fixtures to provide a calming and coastal feel.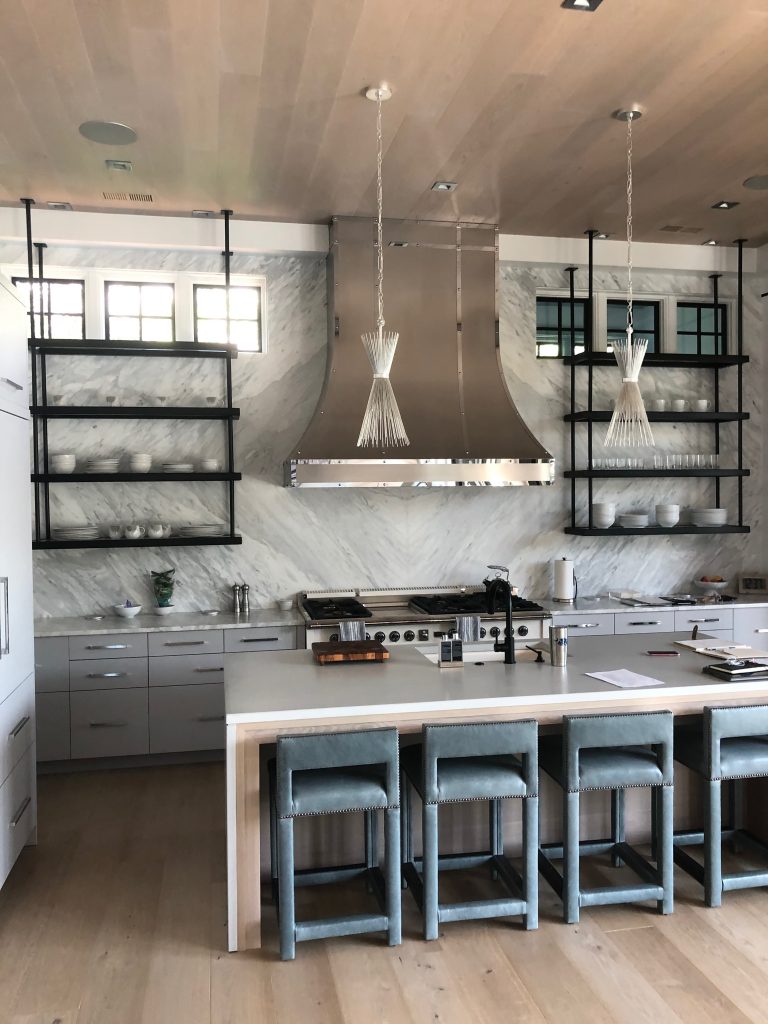 Moody Finishes
Black fixtures are becoming more and more popular as another alternative to the more traditional chrome. Black adds a moodiness to the space and is very versatile. You can pair these sinks and faucets with a variety of other finishes, as seen in this kitchen, to create the perfect look for your space. Mixing textures is a great way to add depth and interest, which is executed in this kitchen.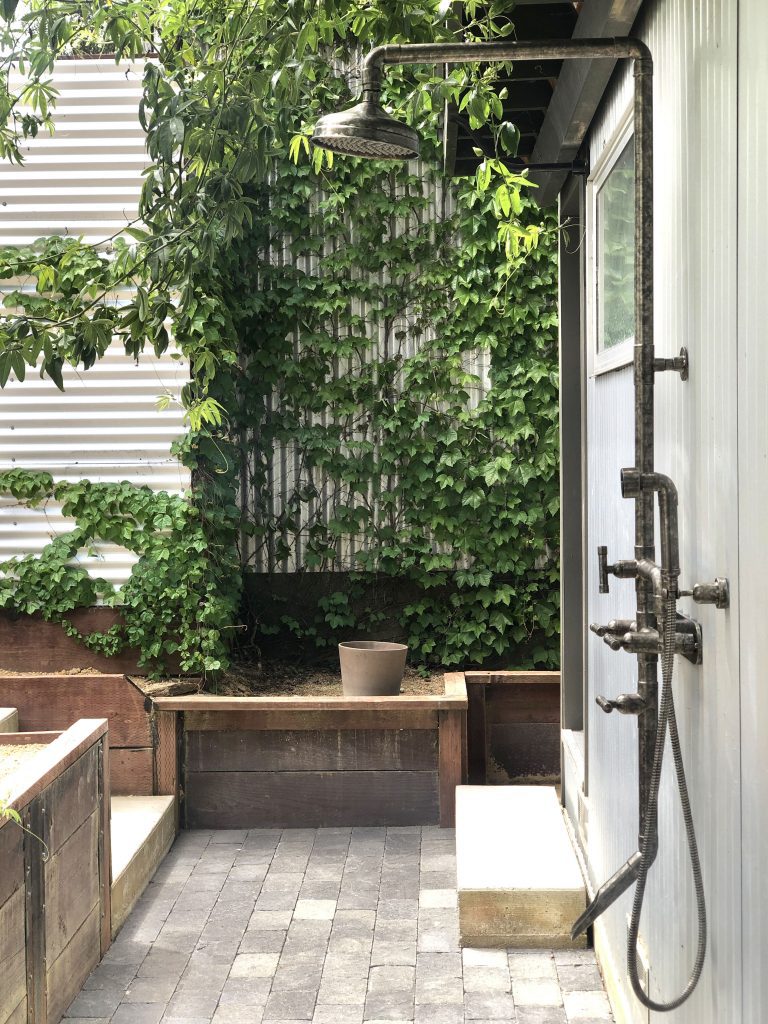 Functional Beach Living
Outdoor plumbing fixtures need to be able to withstand the elements, but an outdoor shower is a fun touch, especially when living at the beach. Something like this exposed shower head provides easy access and easy function for washing off after a long beach day.
Unique Touch
Modern fixtures with clean lines like seen in this kitchen are universal and can work in any space. For this space, even more of a statement was made with a special sink insert in a floral pattern. The large farmhouse sink offers contemporary style with optimal function.