Story by Alli Steinke / October 14, 2020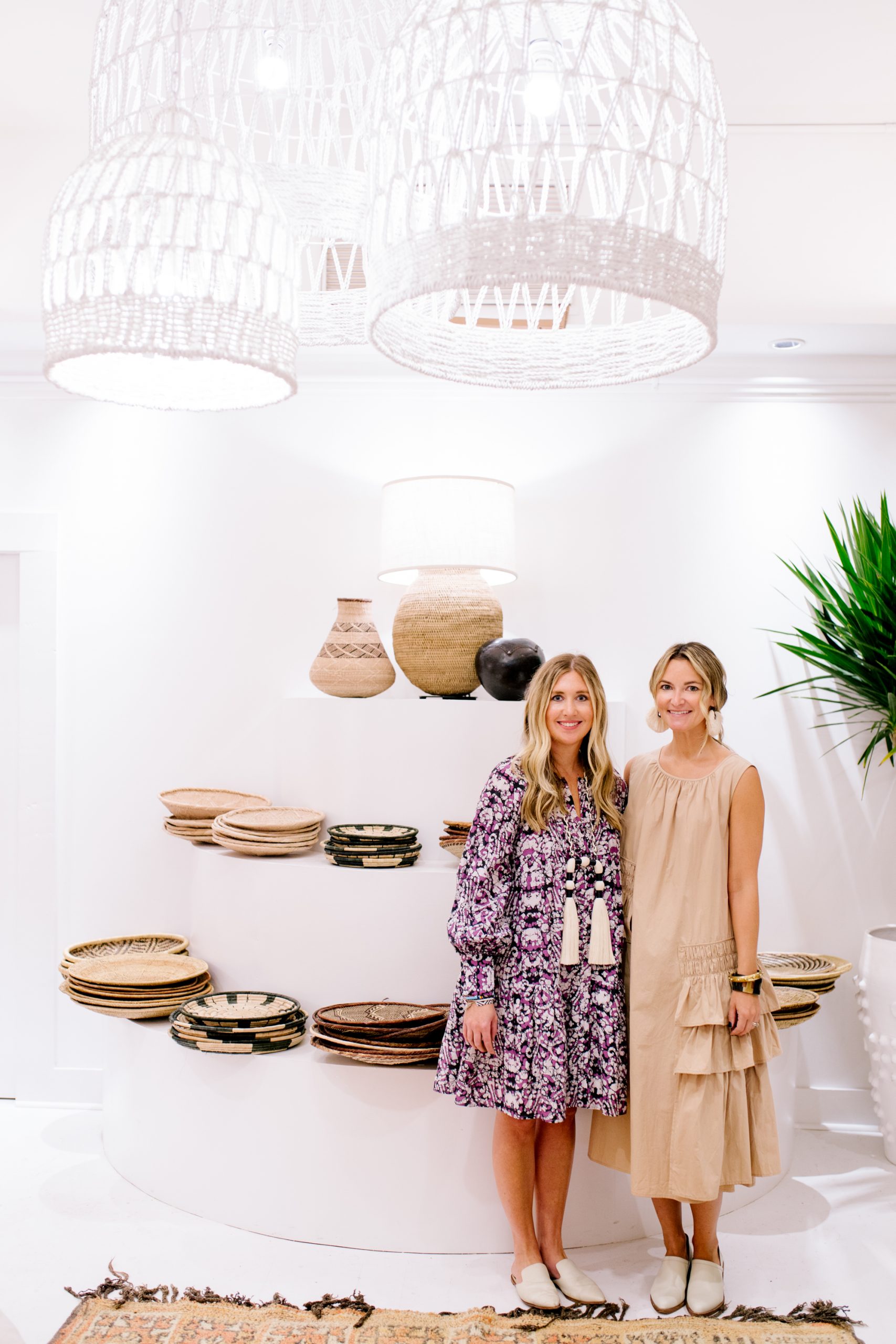 The History
Charlotte-based global design duo Kelley Lentini and Berkeley Minkhorst met by chance and discovered their shared passion for travel and design. Over the years their friendship developed and in 2017 House of Nomad was born. The pair has since mastered their eclectic, contemporary style and been featured in Domino magazine, Houzz, HGTV, and more. In 2019, Kelley and Berkeley opened their flagship House of Nomad shop in Charlotte and just this month, expanded their business and opened a shop on King St.
Their Inspiration
Kelley and Berkeley founded House of Nomad on the idea that travel fosters the best creativity. They've created their signature aesthetic by mixing styles and layering textures and patterns. The girls also throw in hand-picked, unexpected global pieces for an authentic and personal ambiance. Through this method, they combine a love of home and travel in their client's spaces.
Kelley and Berkeley travel to their artisan's locations and cart back textiles, baskets, pillows, throws, and more.
The Space
House of Nomad Charleston is located at 214 King St. The moment you walk through the door, you're welcomed by a collection of textures and patterns. Each shelf is organized, each table styled, and the overall space is the girl's travels brought back for shoppers to enjoy. The rug room offers a space to lay out the rug selection to see the full area it will cover. This space also has room to create your basket wall with expert help. The door for the bathroom is in adorable pink import for Marrakech that the girls just couldn't live without. The space is all about the textures, patterns, and layering elements that the duo incorporate into their designs.
Their Artisan Sources
This global design duo pair sources their items from a variety of places in Mexico, Bali, Turkey, and Africa including the following:
Mexico
Guadalajara
Sayulita
Oaxaca
Bali
Canggu
Ubud
Turkey
Istanbul
Africa
Marrakech
Atlas Mountains
Kenya
Ghana
Congo
Ivory Coast
Zimbabwe
South Africa
Malawi
Rwanda
Uganda
Ethiopia
Madagascar
Cameroon
Burundi
Burkina Faso