Story by Alli Steinke / October 18, 2021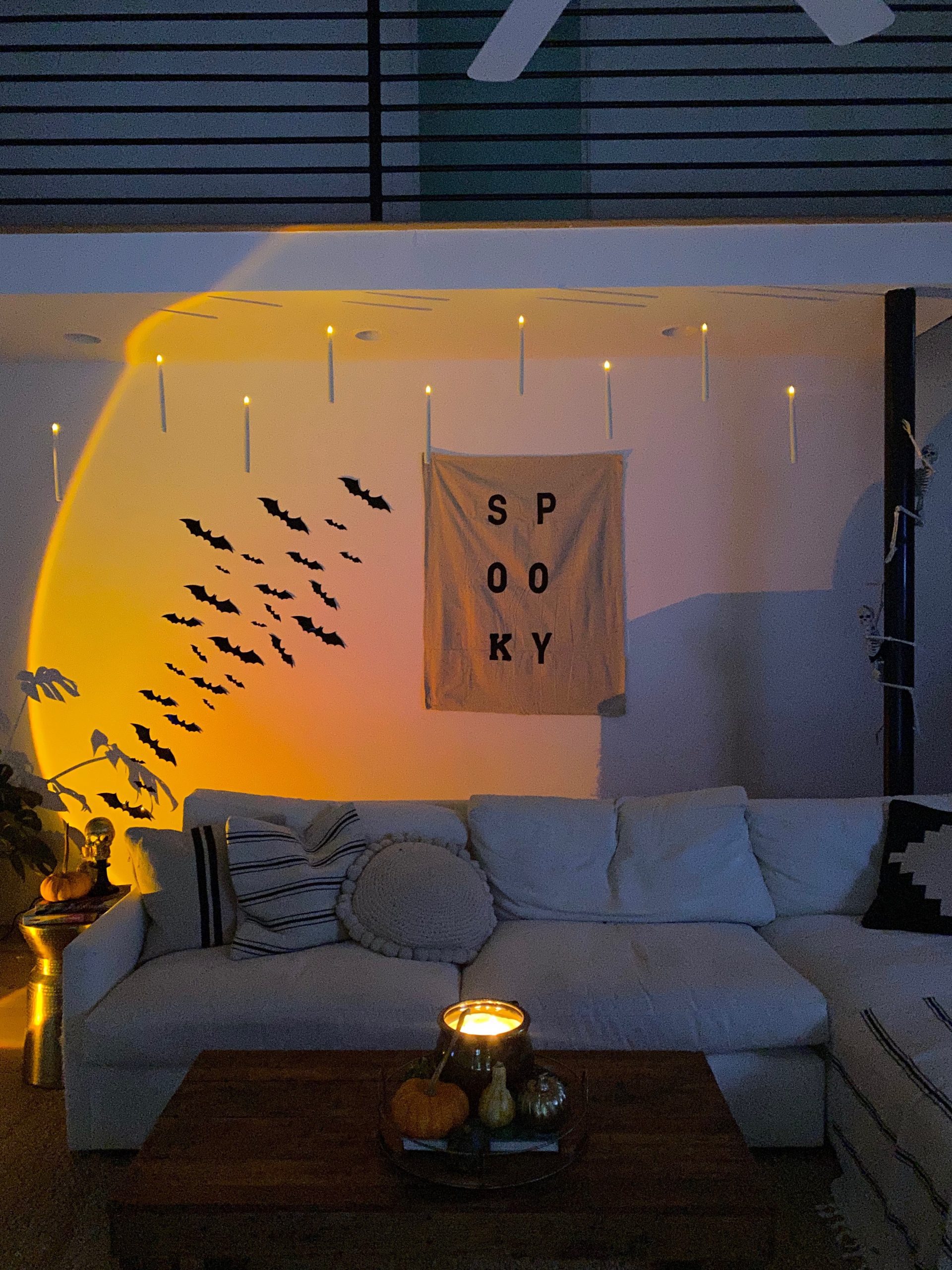 Spooky season is upon us which means its time to deck out your house with your favorite Halloween decor. With just 13 days left until Halloween, head to your favorite decor store to pick up some goodies! We chat with Kenzie, one half of the duo behind Charleston blog kcdoubletake, about her Halloween setup and how she brought her Halloween dreams to life at her Lowcountry home.
Inspired by Halloween memories as a kid, Kenzie was ready to tackle brining some cool decor to her neighborhood. "I wanted to be the house that brings a smile to their face or makes them laugh when they walk by," Kenzie notes. Her personal favorites are the gardening skeletons climbing on the roof  and falling into the bushes.
The decor started simple but the Halloween spirit took over and Kenzie couldn't help but add more. Outside additions include spider webs and spiders crawling across the front of the house. Interior elements include bats, a DIY spooky tapestry, and Kenzie's personal favorite, Harry Potter inspired floating candles.
If you're feeling spooky this season, don't forget, it's not too late to add some Halloween decor throughout your home. Keep it simple, or go all out and give @kcdoubletake a follow for more Halloween inspo!