Story by Alli Steinke / October 7, 2020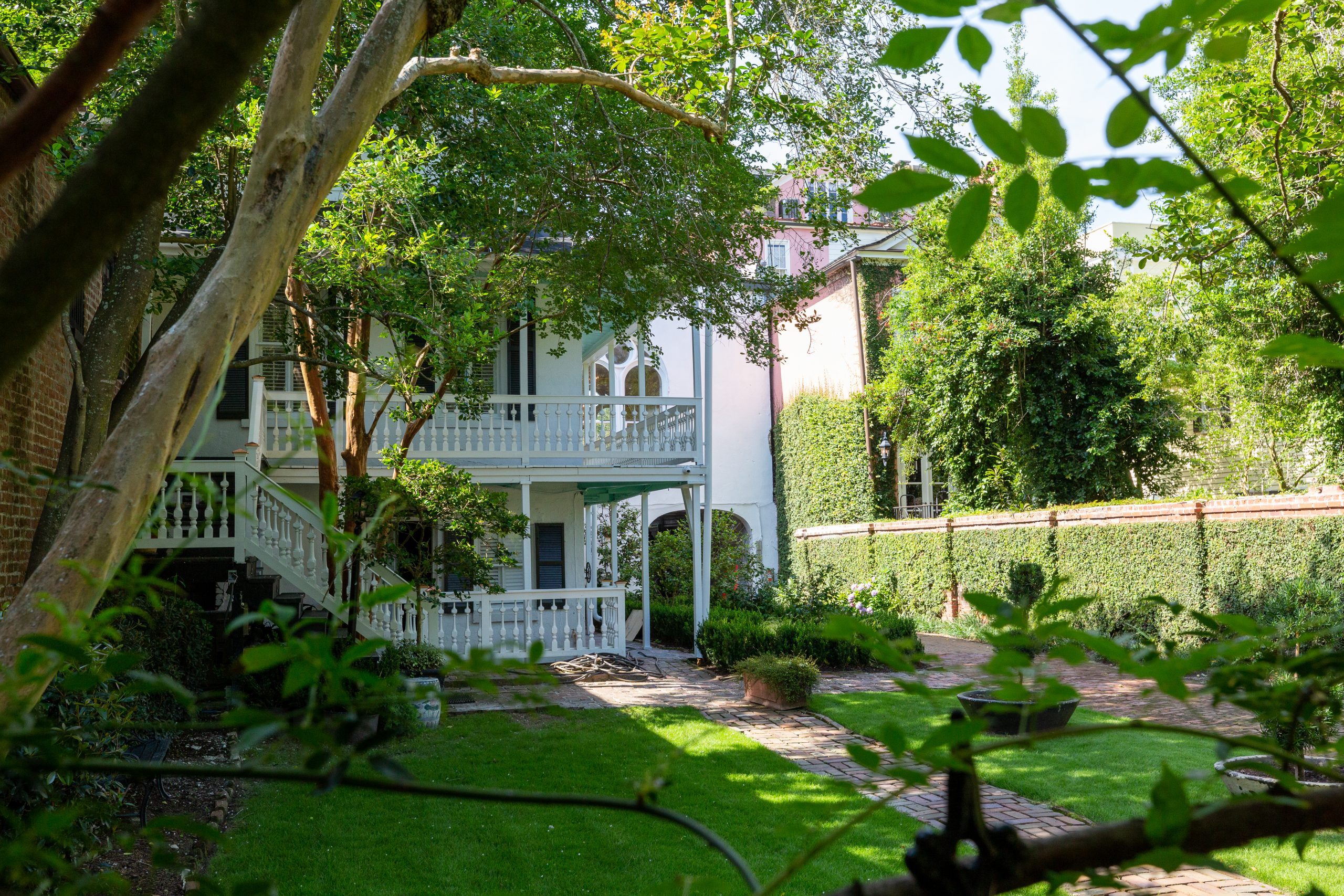 20 South Battery was built in 1843. The structure highlights the classic elements of Neoclassical architecture such as classic simplicity, dramatic columns, and a grandeur of scale. In 2018, Dr. Jack Schaeffer purchased the home and went to work to preserve and restore 20 South Battery to its original charm. After years of renovations, this home has reopened as a historic boutique hotel.

Each room in 20 South Battery received tender love and care to bring the space back to its glory days. The massive undertaking ensured that visitors would see the importance of preserving a piece of Charleston history. When Dr. Schaeffer and his team began the process, it was vital to him that the work they did not only respected the history, but also that it was revitalized to enjoy for the years ahead.
The Grand Ballroom
In the Grand Ballroom you'll find gold leaf trim surrounding the ceiling. The contractors placed the metal ceiling tile by tile, and a skylight allows for plenty of natural light to pour through and brighten the room.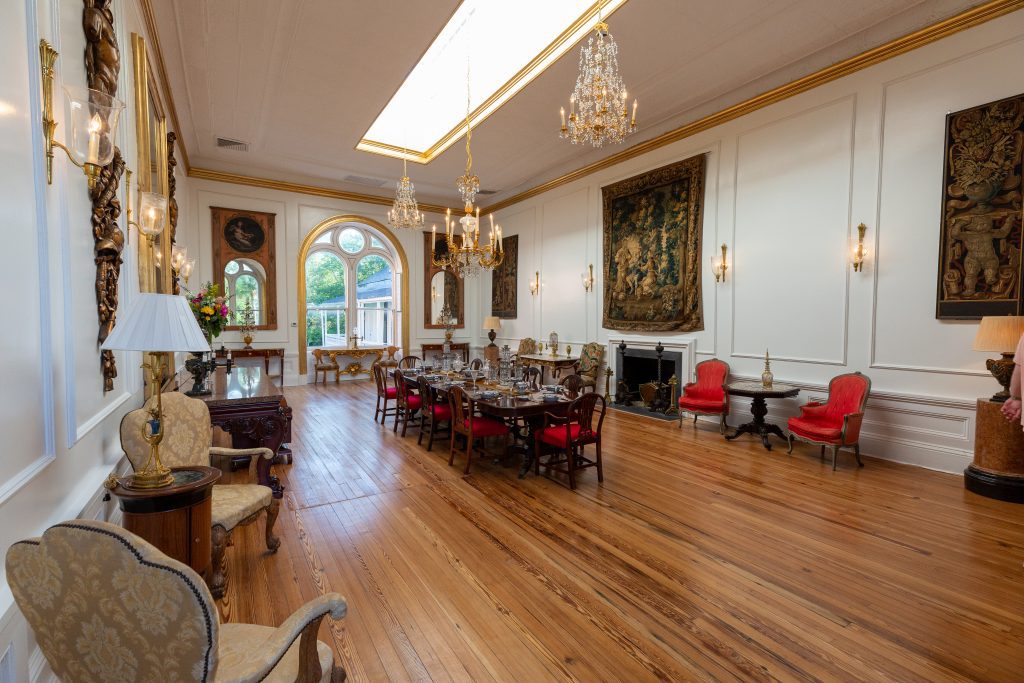 The Hallways
In order to properly restore the original Italian Mosaic tile flooring seen in the hall, the contractors removed the tile one by one so they could repair it piece by piece. Guests will also find crown molding and marble fireplaces that are unique to each space. Metal tile ceilings, ornate chandeliers, and antique sconces are also a common element throughout the home.
The Grand Parlor and Staircase
The Grand Parlor showcases bright red antique furniture to contrast the white walls. This furniture and many other antiques are from David Skinner Antiques. These pieces are unique to Charleston and other places around the world. A spiral staircase runs up all four stories of the home. One of the oldest pieces in the house is the decorative handrail.
The Garden
A historic downtown home wouldn't be complete without lush gardens and 20 South Battery is no different. This garden features a stone pathway, terrace, and stunning landscaping.
This historic boutique hotel features all of the stunning history from its previous occupants with modern amenities for visitors today. With the restoration complete, Dr. Schaeffer is looking forward to the home's future.