Story by Alli Steinke / October 14, 2021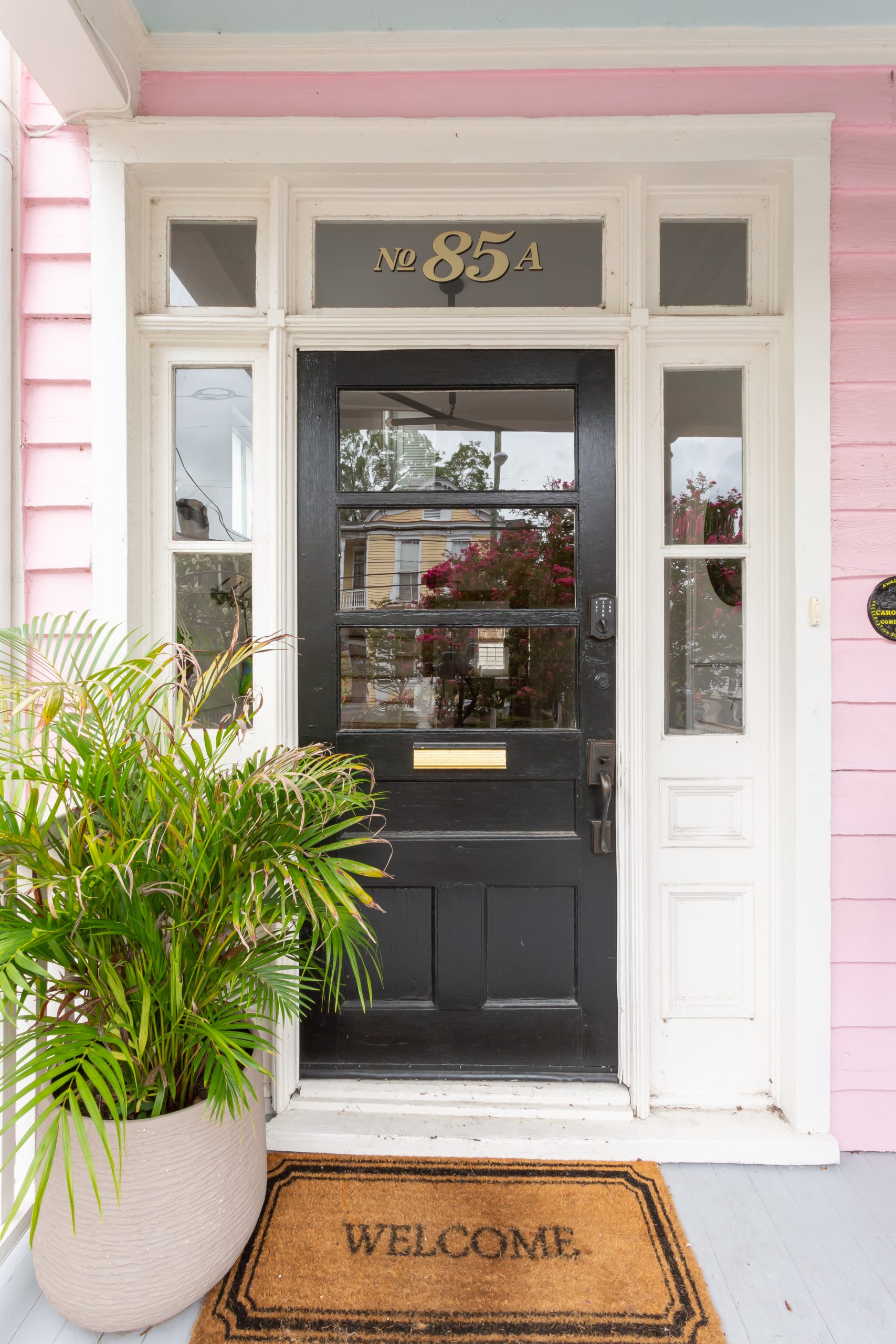 Nestled in the Cannonborough/Elliotborough neighborhood of downtown Charleston stands the Boho Rosa. Architect Stephen Ramos and his business partners purchased this home with big dreams to transform the space into a high-end vacation rental. The 1910 charmer underwent a large renovation. They enlisted the help of Jen Anderson of Jenny Keenan Design and Flyway Construction to bring their vision to life.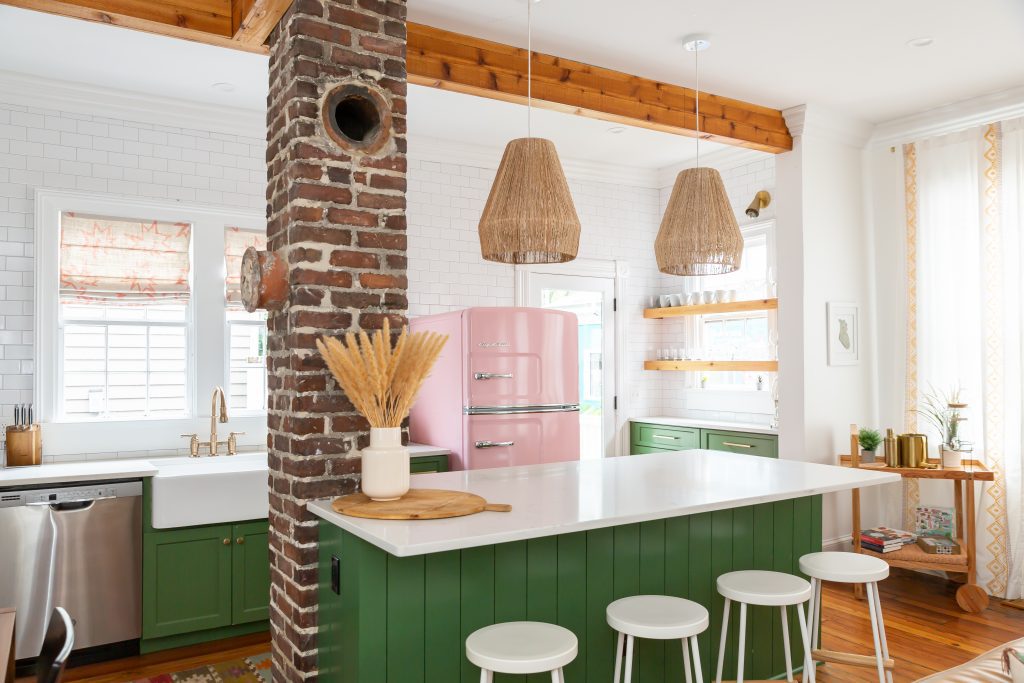 Hidden discoveries during the renovation only added to the charm of this historic property. Brick fireplaces and beadboard wainscoting were just some of the beautiful historic elements that were brought back to life in this home. The idea was to make this home a unique environment where guests could relax and enjoy their stay in the Holy City. This was achieved by highlighting those historic features while also bringing in lots of texture and warmth to each space.
Color is seen in fun, tactful ways throughout the Boho Rosa. Most of the bedrooms have pops of color in accent pillows and curtains. Similar shades of pink, green, and yellow are carried throughout the home for a cohesive look, while each space still remains its own.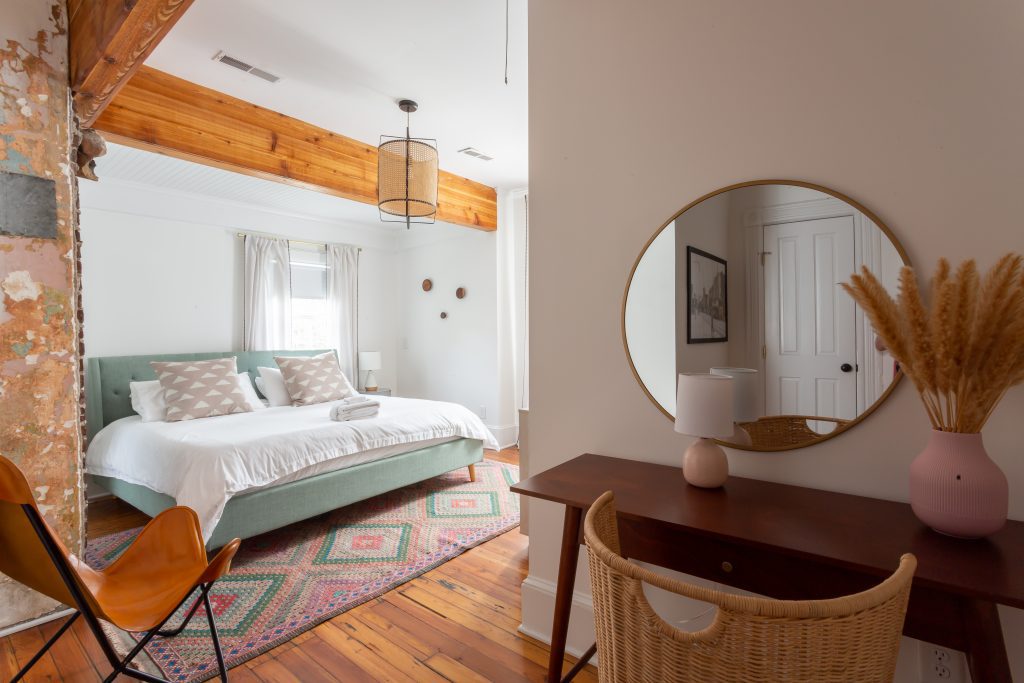 The open floor plan living/kitchen/dining area is the perfect spot for everyone to gather for drinks, food, games, etc. This home is a common bachelorette party rental; this space is used to celebrate the bride to be with a fun cocktail class or catered meal. Boho touches are also seen in the downstairs spaces with a basket wall, plants, and other decor elements. Matching curtains in the living and dining rooms help make the space feel cohesive.