Story by Art Department / October 29, 2021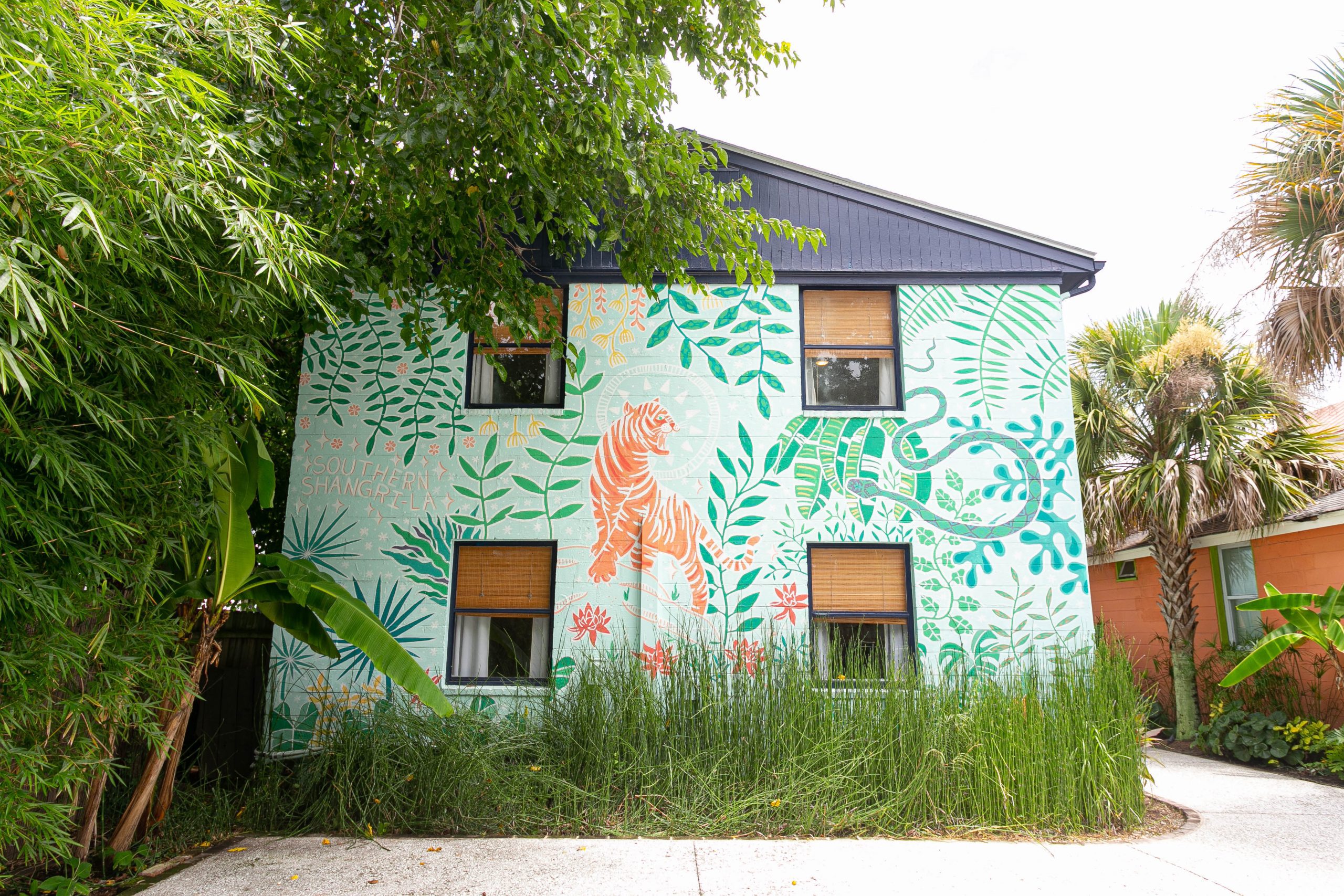 The Southern Shangri-La is a stunning, boho inspired rental property located in downtown Charleston. This home features four separate units that are each two bedroom, two bath. Owner Sydney Howe was inspired by her travels to create these units. She saw a blank slate in this home on Coming Street and got to work transforming it into the space it is today. Certain pieces were brought in from all over the country; a pillow from India, a rug from Morocco, a wall hanging from Bali, and more.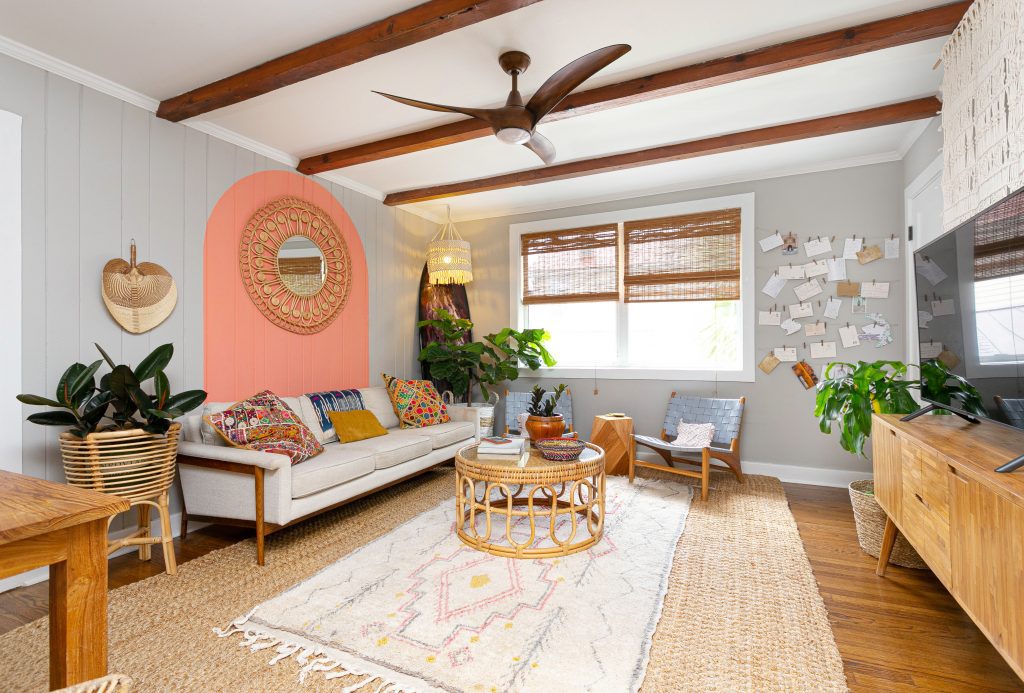 While each space is different from the next, they all have that boho, cozy ambiance that Sydney wanted to achieve. In this particular unit, natural elements and bright colors were incorporated. Woven shades, a jute rug, wood beams, and plants pull together a cheerful look.
The exterior of the home received a major facelift when Sydney purchased the property. This dwelling used to have a brown exterior with lime green trim. To help transform the property and bring in those tropical vibes, the home got a fresh coat of paint, which included a beautiful mural on the back of the house; a pretty iconic photo spot for guests. This rental property was brought together with care and passion and each space shows just that.