Story by Alli Steinke / October 21, 2021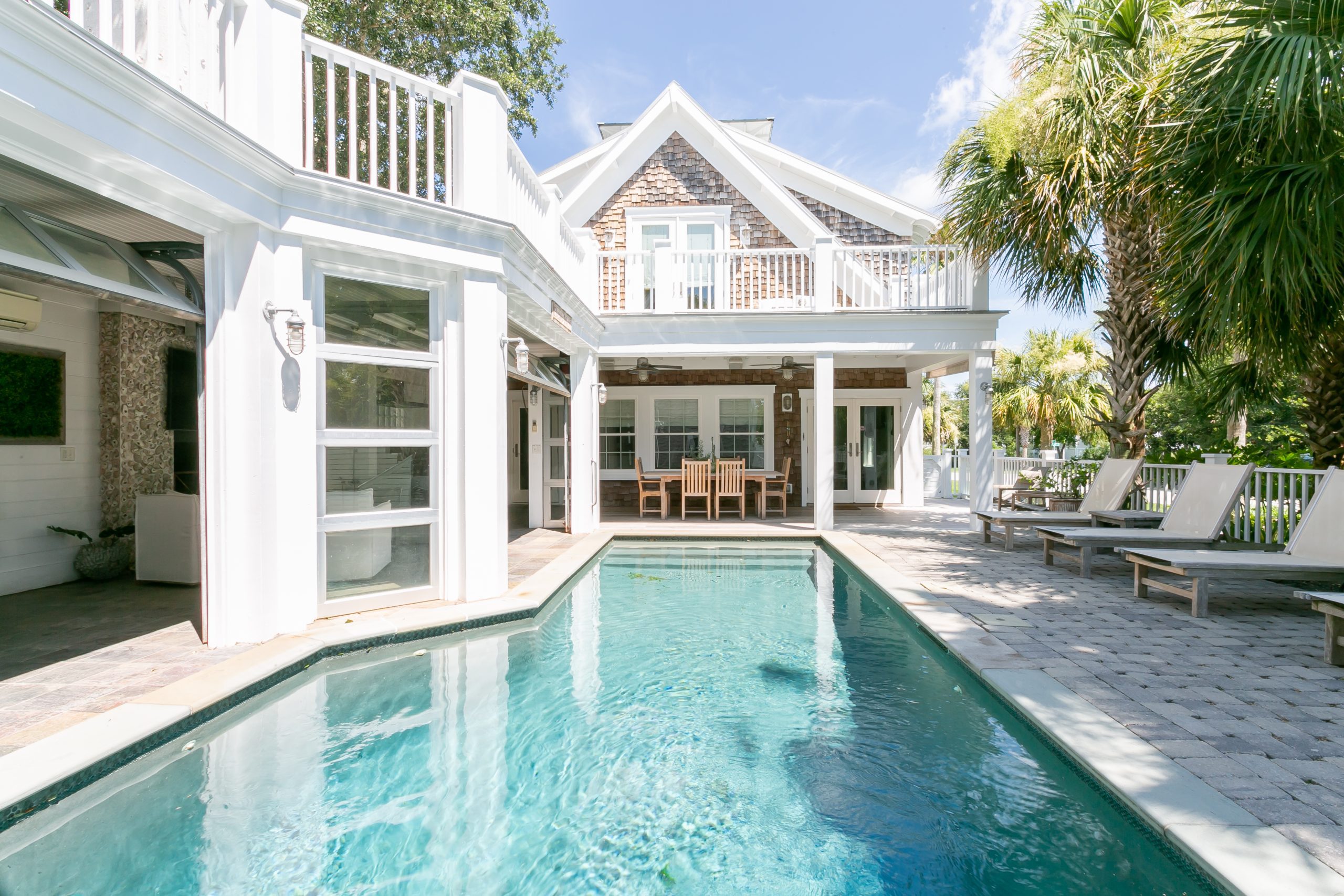 With a dream of owning rental properties, New Englanders MaryJo and Bryce Anderson were so excited when they got the opportunity to purchase this beautiful home on Isle of Palms. The Bea's Nest is the second oldest home on Isle of Palms, originally belonging to renowned poet Beatrice Witte Ravenel. The name fit the Andersons perfectly; as MaryJo calls her husband "B".
The goal for the Andersons was to create a space that blended their love of New England with their love of Charleston; a place where guests could enjoy architectural details of both, relax by the pool, or take a walk down a couple of blocks to the beach. Prior to MaryJo and Bryce purchasing the home, Pat Kelly with Kelly Builders Carolina had already completed a large scale renovation on the home. Once the Andersons bought The Bea's Nest, they enlisted the help of Katie Goodrich from Ivory & Bone Interiors to bring the New England charm meets Southern charm interior together.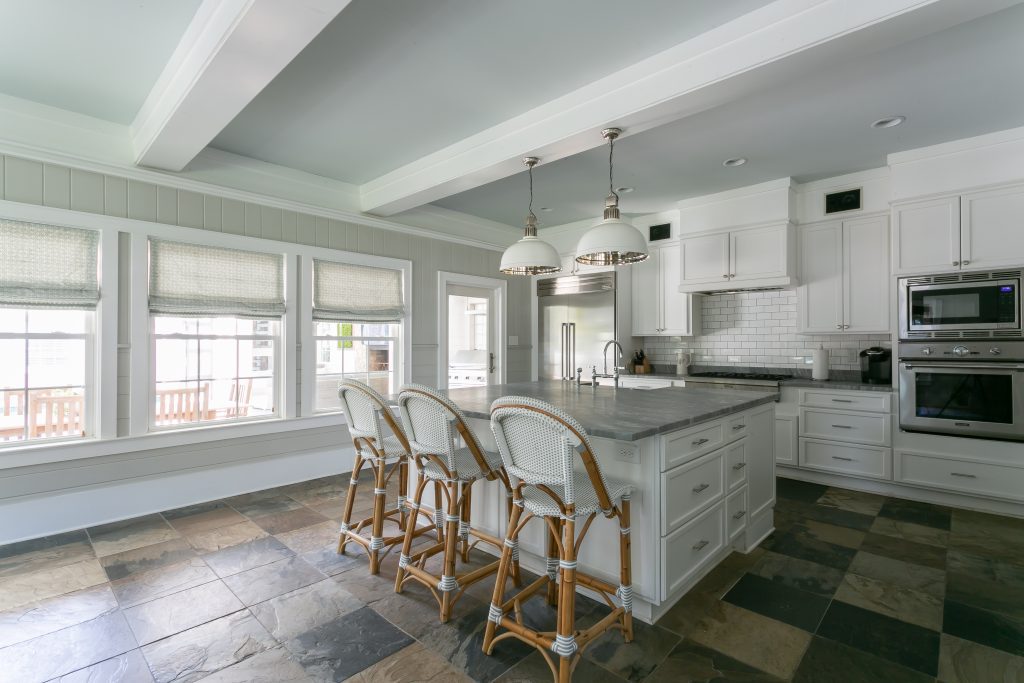 One of the most used spaces in the entire home is the outdoor area which serves as a gathering place for guests. There's a space for lounging by the pool, eating a family meal outside, and curling up to watch a movie outside. The exterior of the home is finished with a shingle siding often seen in New England. A shiplap ceiling adds the coastal charm, perfectly marrying the two styles.