Story by Art Department / October 6, 2016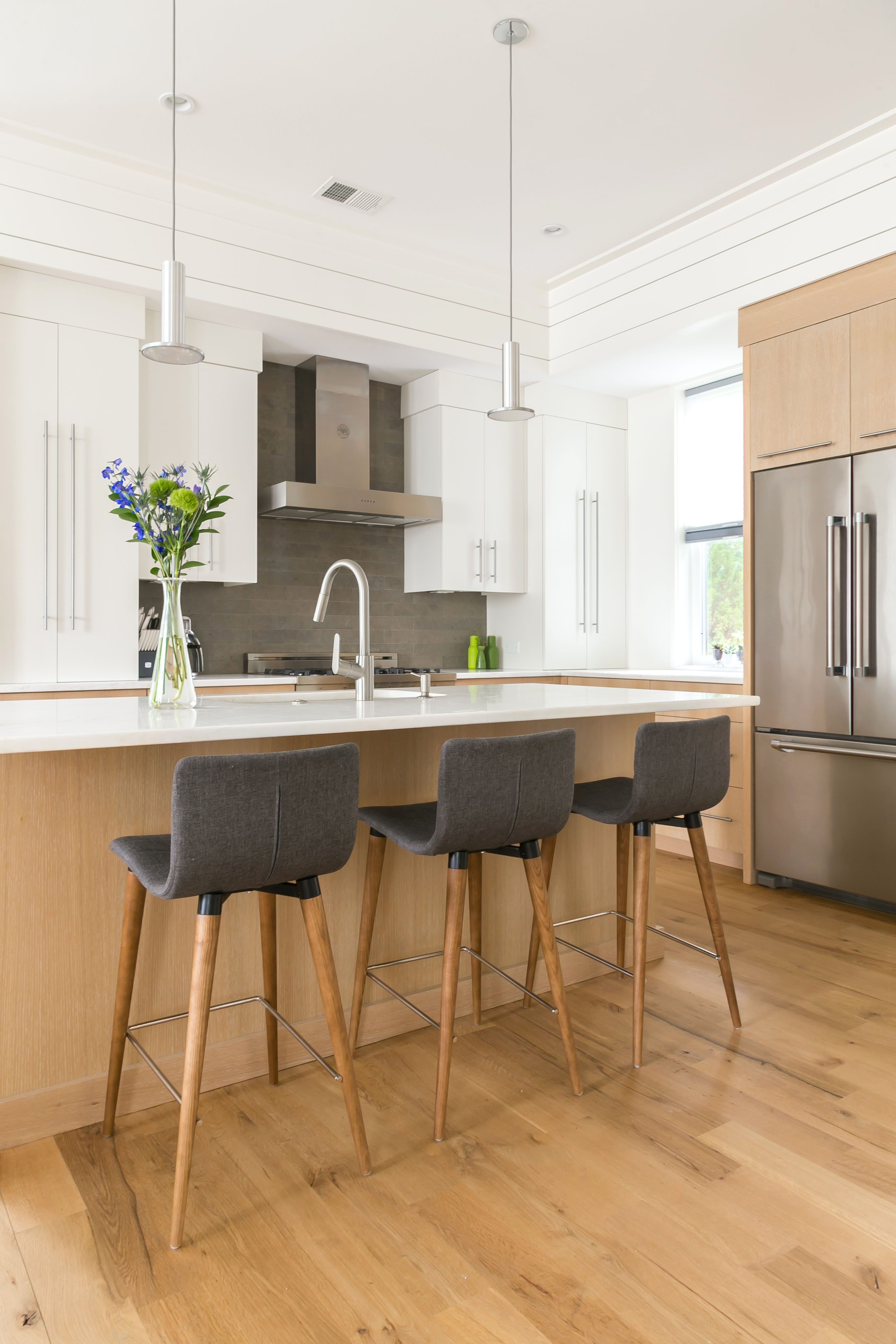 Simple, beautiful, efficient—that's the vision of Diana Baima's home and décor palette. But the interior isn't the only part of the house that sparks the imagination when eyes are looking its way. Diana's home is just beyond the entrance to a new community currently under construction in Mt. Pleasant, called Fulton Neighborhood. This up-and-coming area is one of the first custom-built neighborhoods of its kind, and is creating a new way of looking at housing as a cohesive unit, both inside and out.
As well as being a homeowner in Fulton Neighborhood, Diana also works for Alka Construction, the company that is developing this acreage near Boone Hall, off of Highway 17. "Working with Lana Damajanovic, the owner of Alka Construction, gives me special insight into how much she cares about the people who will spend their lives here," says Diana. She and her family have lived in their domicile just under a year and adore it beyond words. "It's gorgeous and energy efficient because Lana builds with quality materials to produce a fantastic product. It's also stunning because she listens to what clients want in the house and in the neighborhood they will live in."
The idea behind the development is to create a community that has great architecture, a convenient location, and a place where people can find connectivity with their neighbors, but also have access to plenty of privacy, and benefit from a pragmatic design, all at the same time. Much like building a completely custom house, homeowners have a large role to play in designing each aspect of their abode in Fulton Neighborhood, as well. "Each homeowner can completely customize everything from their floor plan to the finishes," Diana explains.
Uniquely, seven different professionals, including an urban planner, an architect, and an in-house interior designer, design each aspect in the development. Once they have all pooled their considerable resources, construction begins on a new addition to Fulton Neighborhood. The look starts with fiber cement siding and a metal roof to paint a beautiful exterior picture. Inside, the floor plans are open, with ten-foot ceilings on the first floor to produce a connected living space. Not to mention the low-energy windows in all of the homes (including Diana's) and spray foam insulation keep the power bills extremely low.
Relaxing water features and landscape architecture turn the private backyards into a zen retreat. Diana confesses, "I spend a lot of time out here because I just love the stone walkways and plants. It's such a soothing little oasis." Even during the height of summer, she often escapes there to curl up with a book or a cool glass of sweet tea. And once phase one is complete, phase two will begin, adding many more opportunities for Charleston residents to learn just why Diana and her family love their home and their community so much.
For more information, call Fulton Neighborhood at (843) 881-6142 or visit fultoncharleston.com.