Story by Art Department / January 12, 2018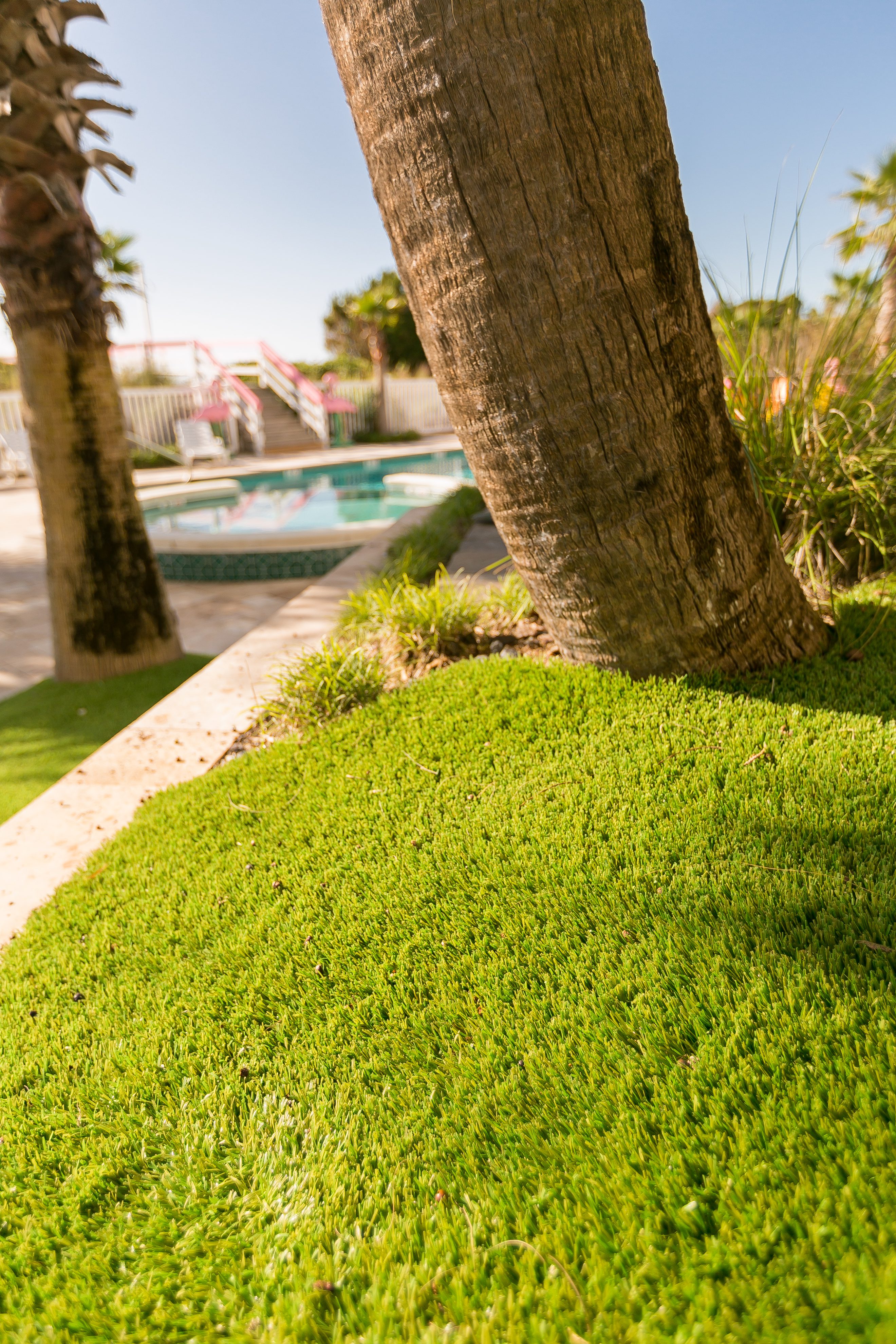 Having to maintain a lawn can be plenty of work, especially if you have a pet. We love our furry little friends but let's face it, some pets love digging giant holes, resulting in patches of dead grass for us to worry about. To alleviate this problem, consider a synthetic turf; the folks over at Palmetto Moon Synthetic Turf can create the maintenance-free lawn you have always wanted. This stress-free option will not only look great year-round, it can save you time and money overall. We even have a synthetic turf here at the Charleston Home + Design office and it adds a great pop of color to the front of our building. I recently asked our publisher, Tim Barkley, why he chose to go with the synthetic turf lawn option and here's what he had to say:
Why did you decide to replace the grassy areas that we had with synthetic turf?
For any business or homeowner who is simply sick of constantly maintaining a lawn, with the mowing, edging, and pulling weeds, installing Palmetto Moon Synthetic Turf makes sense. For those worried about occasional drought conditions we experience every few years, synthetic turf is a good idea. Also, if you happen to have a very small area where you've had to maintain a live lawn, synthetic turf is the answer there as well.
Do you have any advice for homeowners or business owners considering installing a synthetic turf?
The installation of synthetic turf is key. You can buy synthetic turf grass and install it yourself, but there are many reasons you want a professional team like Palmetto Moon Synthetic Turf to do it right. There are drainage issues, and if you don't install it correctly, corners will pull up and then you're on your way to the whole thing going bad for you.
For more information, call Palmetto Moon Synthetic Turf at (843) 618-6611 or visit PalmettoMoonSyntheticTurf.com