Story by Art Department / August 22, 2016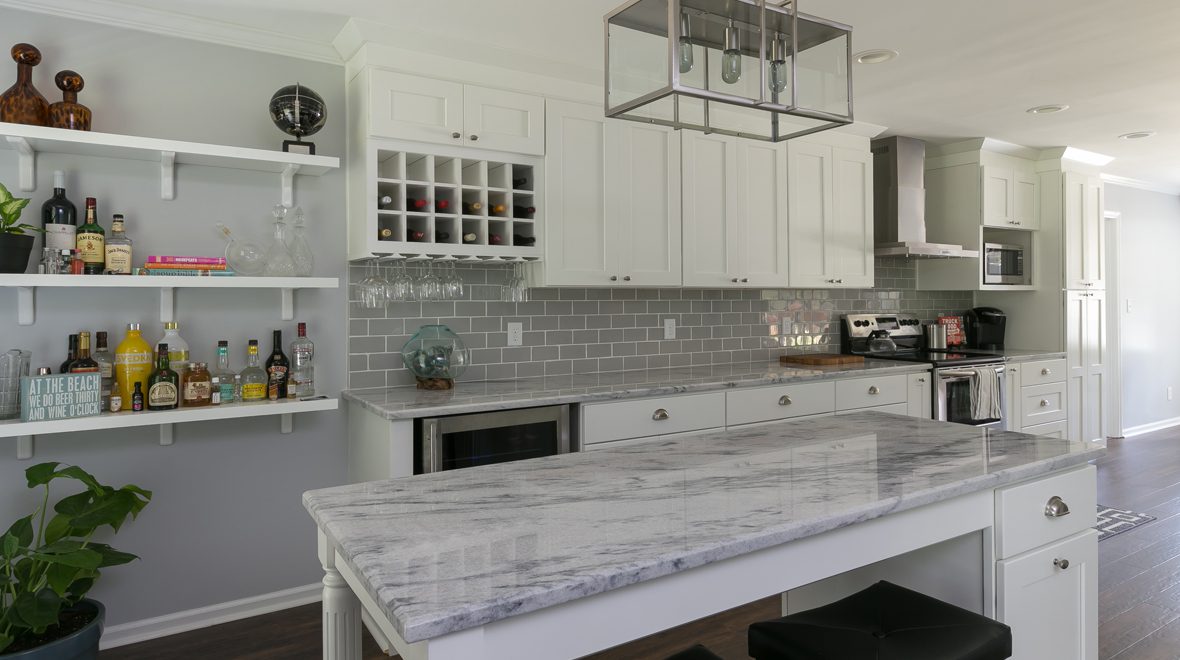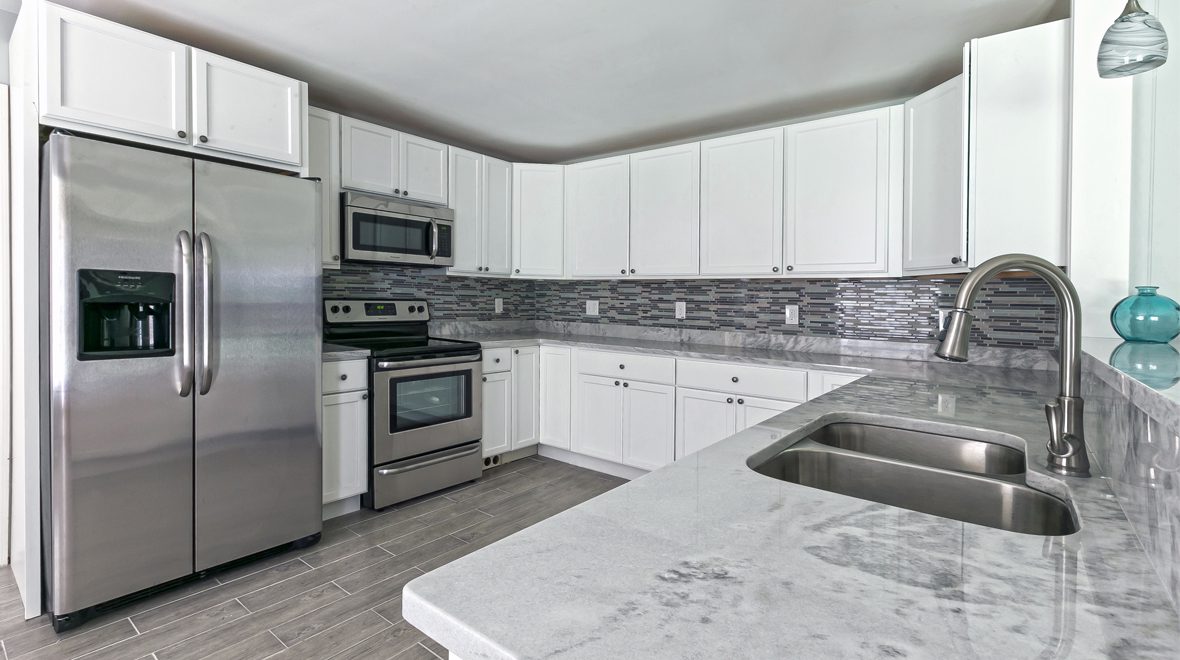 Nothing makes a room feel fresh like a countertop remodel. It's a way to almost instantly update your home; an alteration that adds value while creating visual interest. If you're looking to begin a countertop renovation, the experts at Real Deal Countertops can help simplify the process. They provide an amazing variety of stone to chose from, including granite, marble, limestone, quartz, and caesarstone.
Countertops are the home décor item in which it seems trends pop up the most often—if you've ever watched a show on HGTV (or been shopping for a new home), then surely you've noticed how make-or-break countertops are in determining whether a space feels modern and sophisticated or dingy and outdated. Not sure what's trending right now? The countertop color that feels the most of-the-moment in kitchens is white. It creates a clean, simplistic atmosphere that looks perfect paired with stainless steal appliances and any style of cabinetry. Two particularly beautiful options offered by Real Deal Countertops that fit this bill are the marble Alba Chiara and the limestone Gascogne Beige.
While the streamlined appearance of white countertops looks fresh in a kitchen, in the bathroom, you can up the wow-factor by implementing color. Blue is an enduringly serene choice for this room. Real Deal Countertops carries a deep blue, nearly indigo granite called Lapis Lazuli that is incredibly eye-catching. Bolder still is their caesarstone Grey Agate, which, despite its name, is a combination of bright blue, brown, and cream.
While Real Deal Countertops can take care of the fabrication and installation of your choice of countertops, there is still some ongoing maintenance that you are responsible for in order to keep them in tip top shape! It helps to know that there are two different categories of natural stone, and they require slightly different cleaning processes. Siliceous stones (granite, slate, sandstone, quartzite, brownstone and bluestone) are more durable and can be cleaned with a mildly acidic solution. Calcareous stones, however, (marble, travertine, limestone, and onyx) are sensitive to acidic cleaning products—stay away from solutions like vinegar and lemon juice to avoid damage. Make sure to use coasters under drinks and placemats under dishes on either type of stone, and don't place any hot items directly on their surface. If a spill does happen, try to blot it up immediately and thoroughly rinse and dry the countertop following cleaning. If you follow these pointers, your countertops are sure to last.
Real Deal Countertops are a proud sponsor of the Charleston Fall Home Show that will be held August 26-28, 2016 at the beautifully renovated Gaillard Center in downtown Charleston. The team at Charleston Home + Design magazine is looking forward to returning to this location, where the company has held its home shows from 2004 until January 2012 when the city building closed for renovations. Stop by and view the latest trends and colors of stone offered by Real Deal Countertops at their exhibit during the home show.
Created by Katherine Bryan