Story by Art Department / August 24, 2018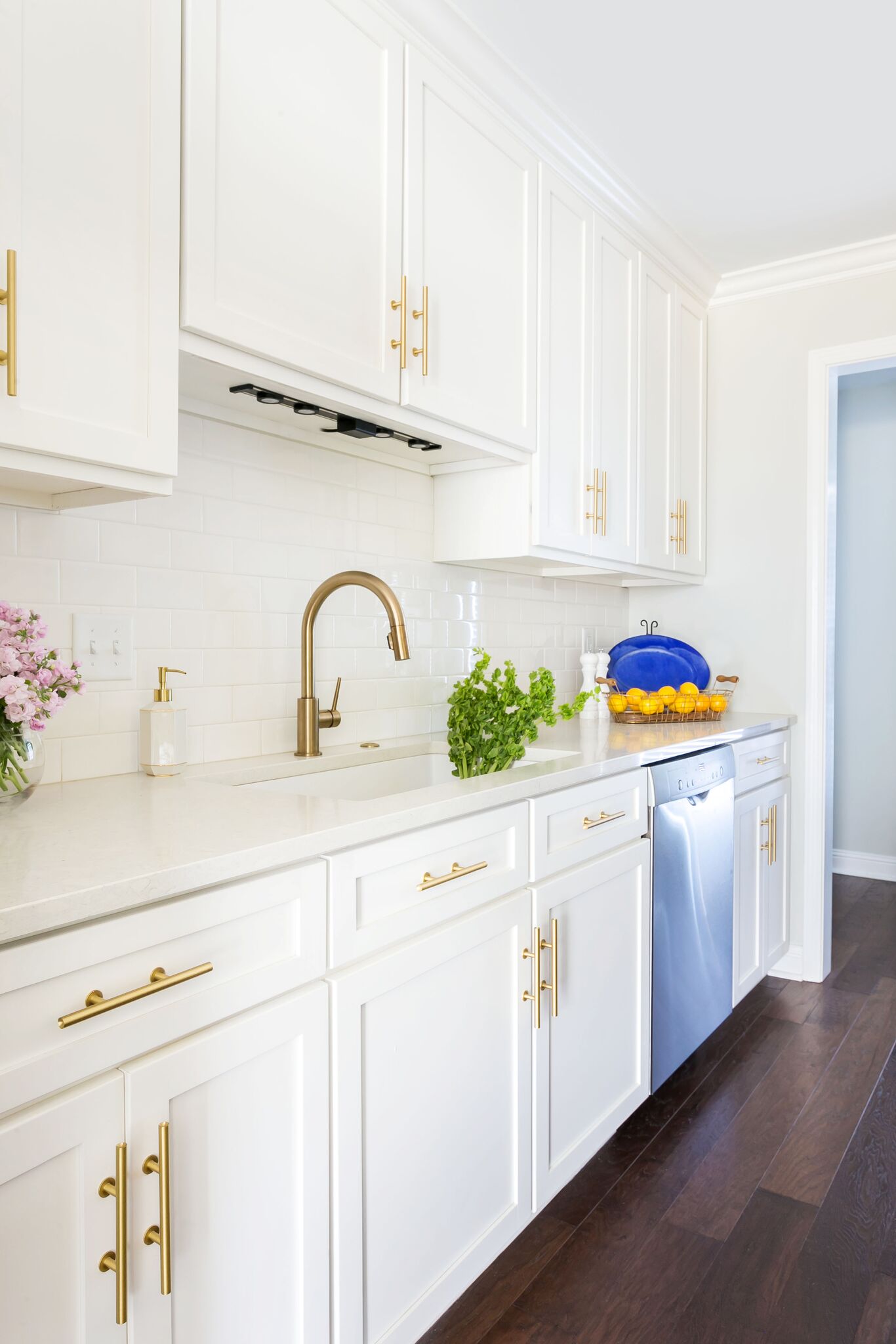 There are so many ways to make a home your own whether it be by mixing patterns, painting bright colors on the walls, or adding unique accessories. However, there is another design element on the rise: metallics. Metals like gold, rose gold, copper, and bronze can provide subtle visual interest in your space and, for many people, are more approachable than bold colors or patterns. They add warmth and sophistication to any room in your home, but they are especially effective in kitchens and bathrooms. Part of what makes metallics so approachable is that they can be incorporated into a design as much or as little as you desire. You can easily find large metallic pieces like bronze range hoods and copper tubs, but even something as simple as adding gold drawer pulls can transform your kitchen or bathroom. In addition to their functional versatility, metallic elements can fit within a variety of design styles. Some people may be drawn to a polished copper backsplash for the shine and brightness it would bring to their kitchen. Others might want more muted metals, choosing a soft bronze mirror or light fixture for their bathroom instead.
If you are planning a redesign or remodel and have questions about ways you can incorporate metallics into your spaces, Lauren Messina, of Lauren Messina Interior Design, can help. She and her team offer full-service interior design from consultation to project completion and will work with you to make certain that they create a design consistent with your personal style. Messina has an NCIDQ certification and has been nationally recognized for her designs, making her uniquely prepared to tackle any design challenge.
For more information about Lauren Messina Interior Design, visit laurenmessinadesign.com or call (843) 214-4157.
Blog by Emily Anderson