Story by Alli Steinke / January 19, 2022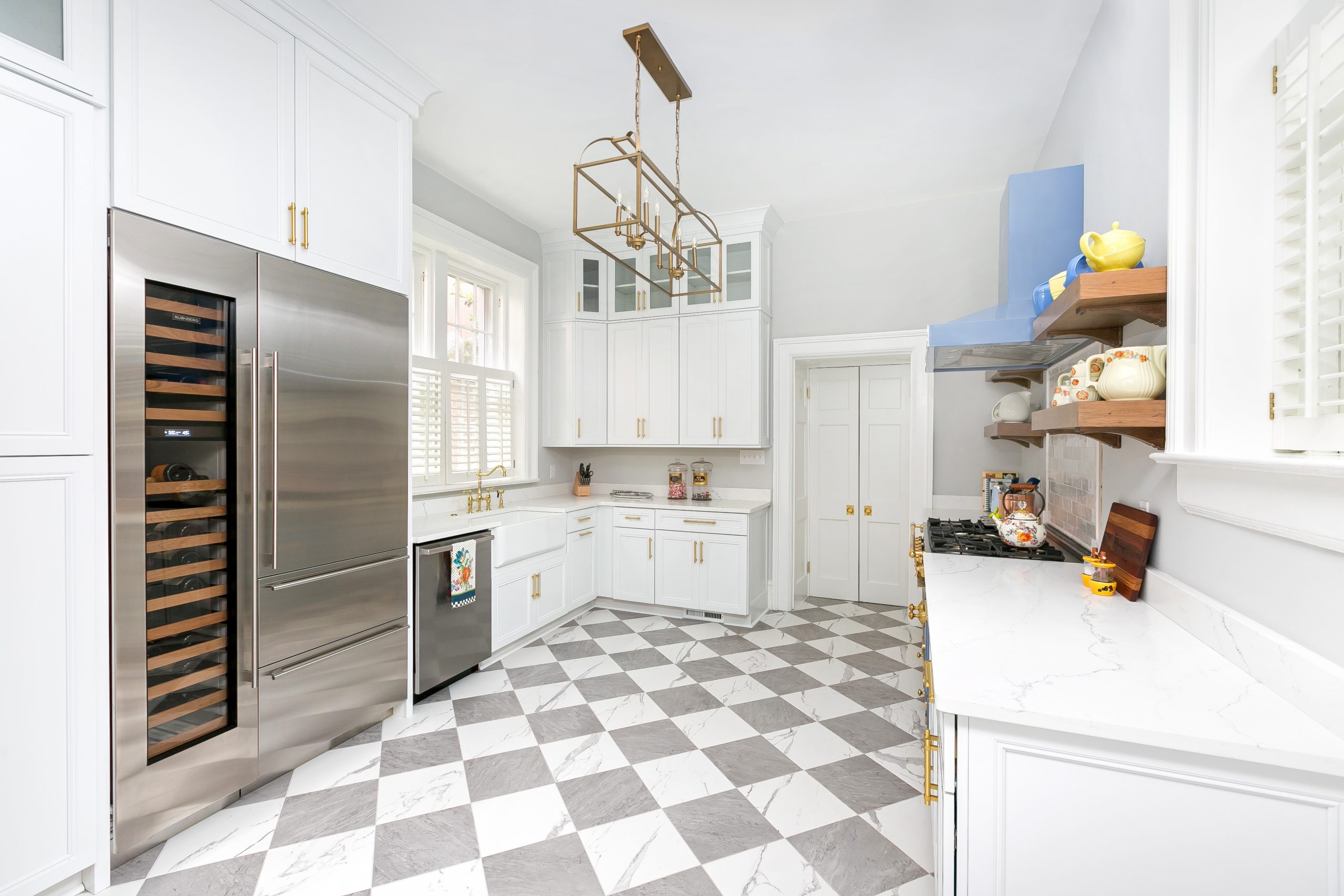 The charm of Charleston is a big draw for visitors and residents alike. The cobblestone streets, Rainbow Row, church steeples, the Pineapple Fountain; all elements that are staples in the Holy City. The history of our city is felt everyday; including in the historic homes that line the streets. Today's homeowners honor that history; while also bringing these spaces up to date for modern 21st Century life. 
High Ceilings
This expansive kitchen showcases original brick paired with a stunning wood ceiling, paver floors, and French doors. Modern amenities installed during the renovation, ensuring the homeowners could entertain their visitors and cook their favorite meals with ease. Floating shelves and top-of-the-line appliances offer a contemporary touch to this historic cookery. 
Pop of Blue
A more extensive renovation occurred in this Rainbow Row kitchen. However, it was done in a way that still presented more old school elements such as the vintage-esque La Cornue range and checkerboard flooring. These elements pair with the antique plateware and glassware showcased on the floating shelves. 
Natural Light
A showstopping skylight elevated this Rainbow Row kitchen. This renovation also included new cabinetry and appliances, while also keeping the exposed brink and original beams in tact. During the transformation, the homeowners traveled extensively so they brought back lots of vintage goodies to pair with the history of their home. 
Masculine Atmosphere
Historic homes often had smaller kitchens; in this case a long, narrow space got a more masculine touch with dark cabinets and butcher block countertops. A Wolfe range and wet bar area jus beyond the refrigerator give the homeowners everything they need to entertain their families and friends.