Story by Art Department / April 11, 2016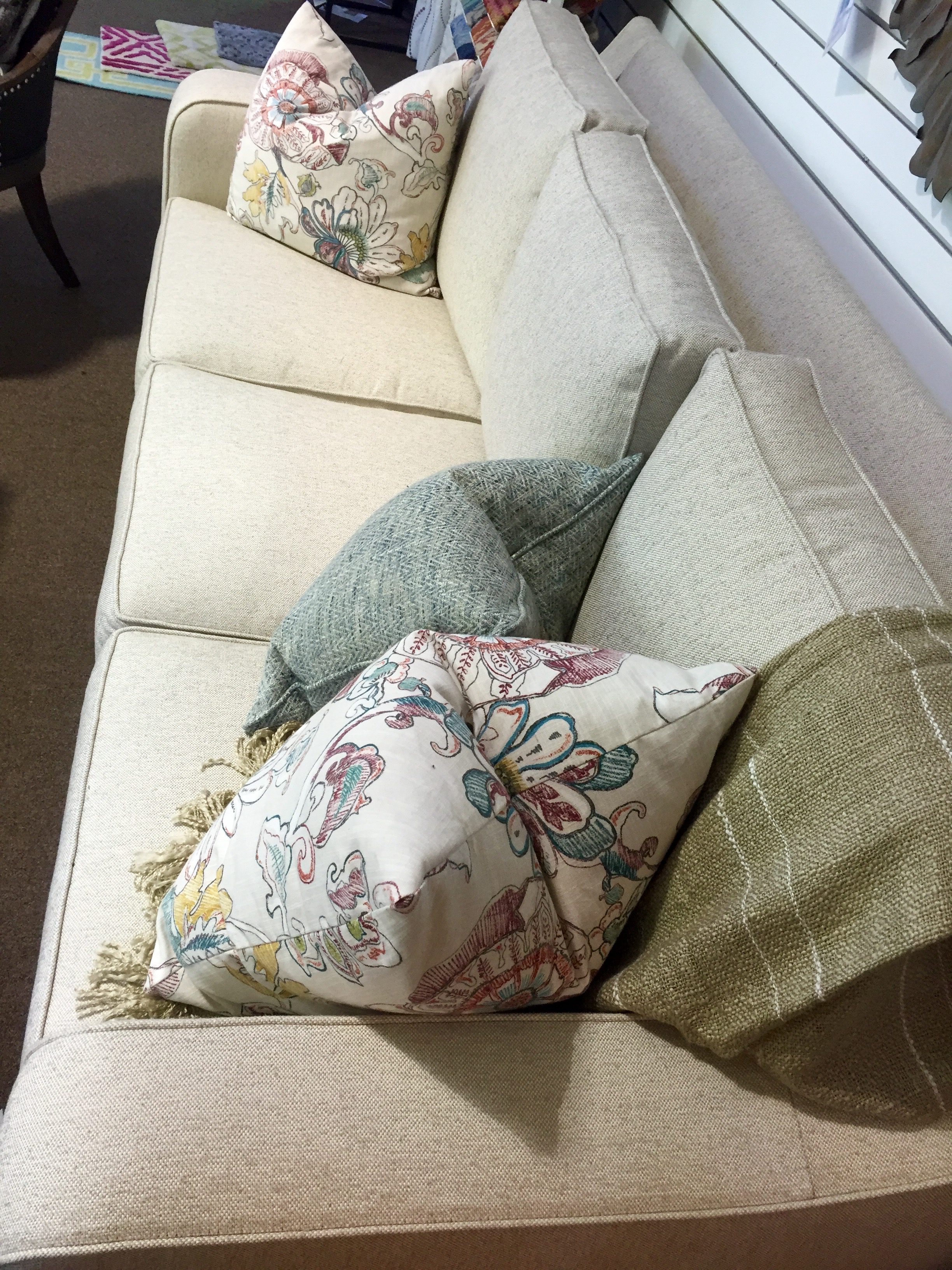 Each year the summertime struggle of keeping your furniture in tip-top shape revisits each coastal home. Whether you have relatives visiting, sunscreen-covered children running through the house, or a sand-and-salt-water-soaked dog, it's never easy to prevent stains or wear and tear on your prized furniture. But don't let the seemingly endless fight for a clean couch get you down. Instead, make this summer's living room the last one you fret over by upholstering all your favorite pieces with Aiden Fabrics.
This new trend, which is popping up everywhere, brings the ease and maintenance free-level of your outdoor furniture into your home by replacing all of your indoor fabrics with the durability of those designed to withstand the elements. A quick scrub with soap and water can remove nearly any stain these fabrics can face. And because the fabrics are designed to withstand sun, rain, salt, and sand, it remains a sustainable option for the environment as well as your wallet. Not to mention, if it's built to withstand the harsh elements, surely it will have holding power against your house guests and pets.
This practical solution isn't boring either—some of the most beautiful and fun patterns are found in the outdoor fabric and furniture sections of stores. Because this trend is gaining so much popularity, the selections of fabrics and patterns are vaster than ever before. So when you need the sanctuary of your air-conditioning to rescue you from the hot Charleston summer, you won't have to fret about muddy paws or salty feet because your furniture can handle it all. Feel free to invite everyone indoors to enjoy your home's comforts without stressing about a thing.
Technology has also eliminated the hard, plastic-bag texture reputation outdoor furniture used to have. Now fabrics are soft, smooth, and ready for cozying up by the fire with a good book in the winter or soaking up rays by the pool this summer.
If you're still not convinced, consider Aiden Fabrics, located in Mt. Pleasant, for your next stop in your reupholserting adventure. Aiden Fabrics offers hundreds of indoor and outdoor fabrics. In fact, they stock fabrics so plush, it's impossible to tell the outdoor from the indoor options like the sofa seen below. Their exterior fabric choices provide the same great style and comfort as any indoor alternatives. By making the switch to using outdoor fabrics on your interior furniture, you can rest assured, knowing your investment will last and last, and your guests will constantly be impressed with your carefree demeanor while they also "ooh" and "aah" over the elegance of your refurbished home.
Written by Kate Hawkins
For more information, call Aiden Fabrics at (843) 216-0008 or visit aidenfabrics.com.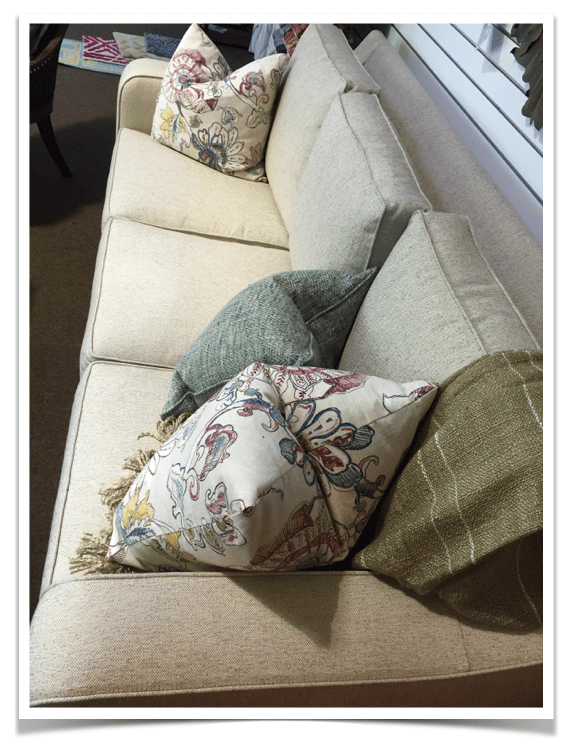 Here are a few swatches from Aiden Fabrics large selection of outdoor fabric.