Story by Art Department / June 27, 2017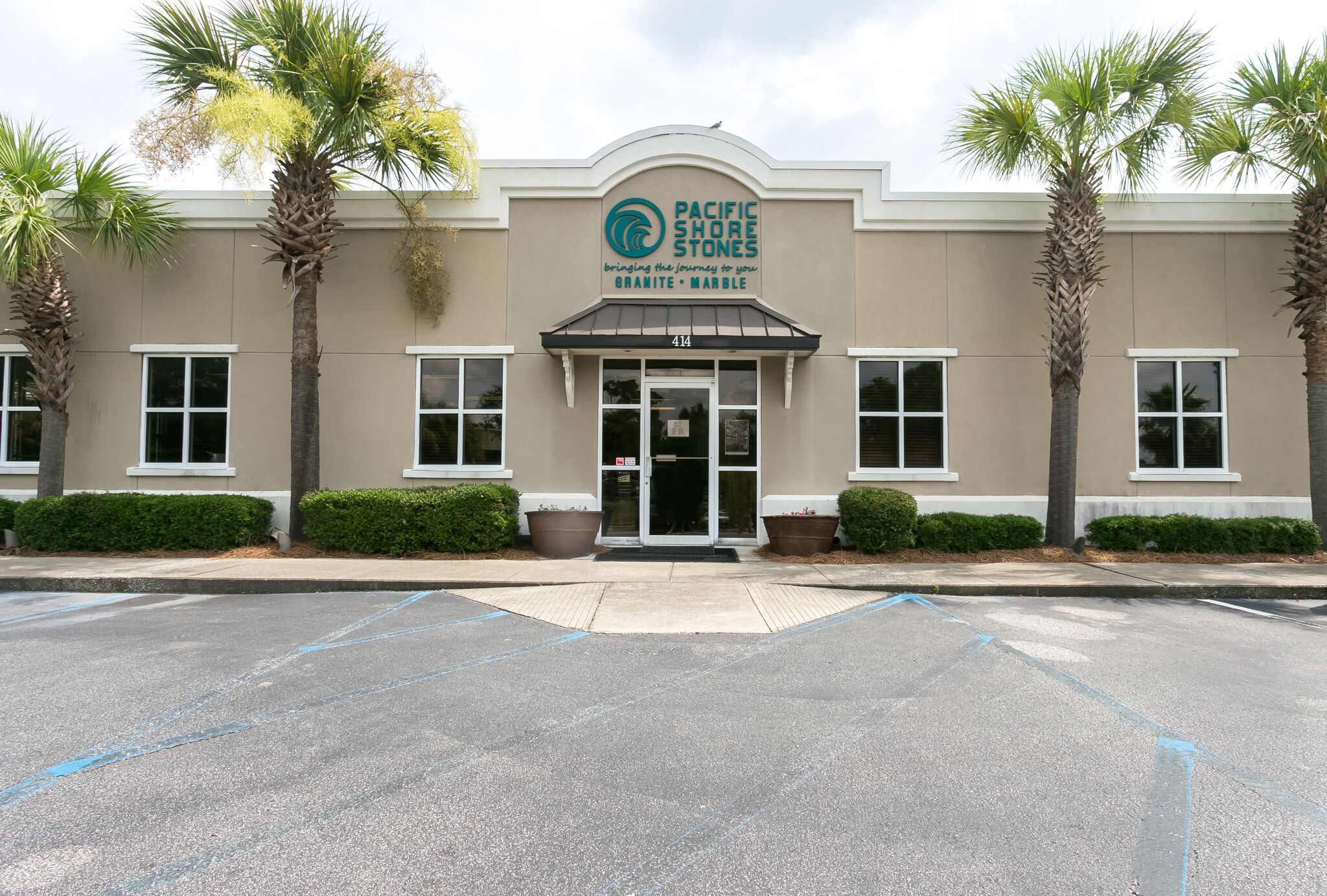 Brazil, Italy, Spain – just a few of the places that the owners of Pacific Shore Stones travel to in search of the best stone. At each of these far out places, they visit various quarries, in order to keep up with latest and greatest trends, as well as hand-select only the very best stones.
Upon my visit to the Pacific Shore Stones in Charleston, one of their 17 different distribution locations, my expectations were not only met, but greatly surpassed. When first stepping into the building, the offices were what you would expect from a high-end business: clean, well-kept, and designed to perfection. But, it was not until the magical back doors were opened and I stepped into the gigantic warehouse of premium stones that I was thoroughly impressed, and frankly, a little giddy.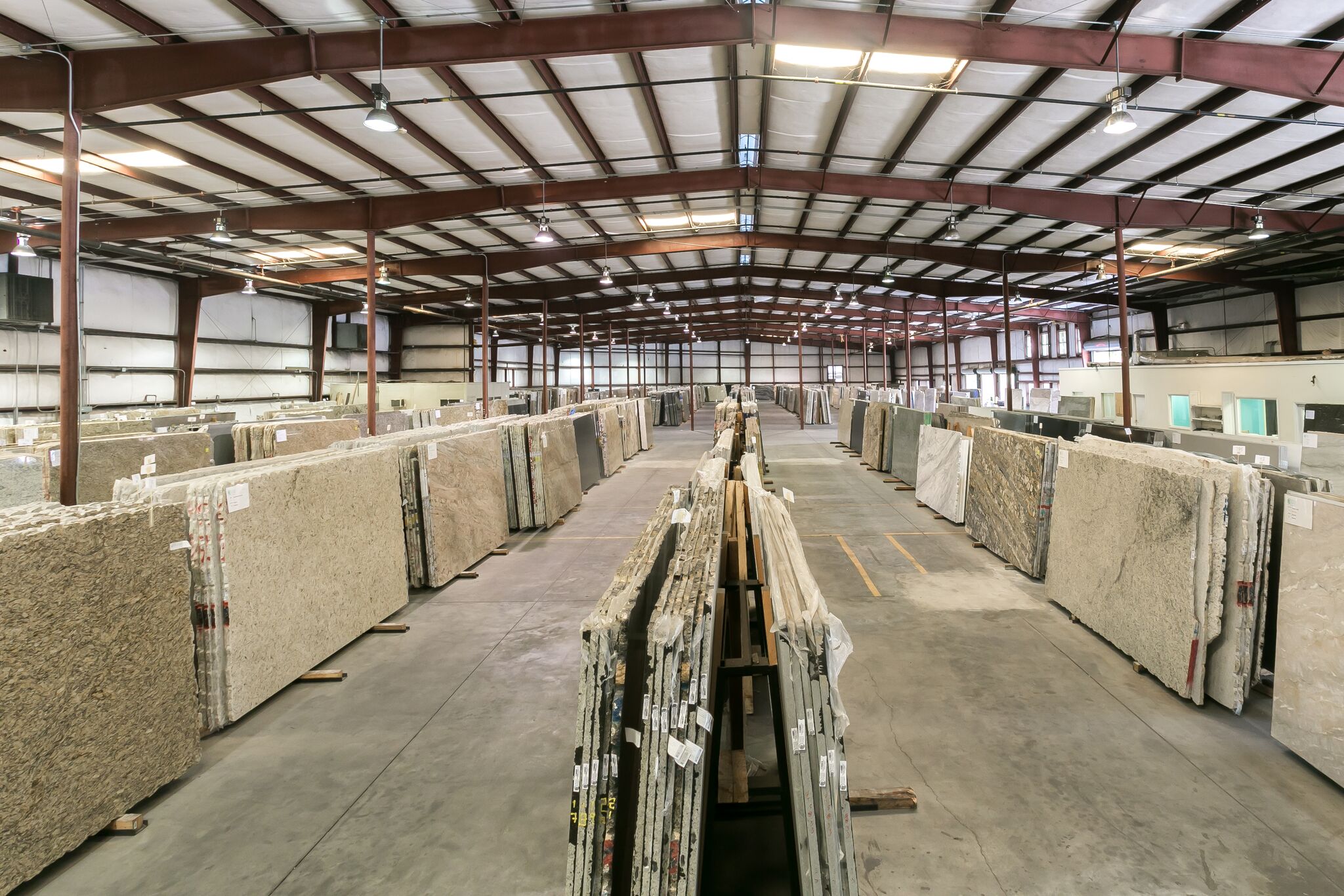 The grandness of Pacific Shore Stones warehouse was magnificent, and as I walked through the rows of granite, marble, quartz, soapstone, and more, there wasn't a slab that wasn't unique, beautiful, and distinct. These stones are used in various projects and various rooms within the home, including but not limited to: kitchens, bathrooms, fireplaces, and even as an accent wall.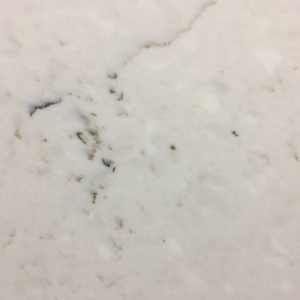 But, what really makes Pacific Shore Stones stand out to the rest, is the fact that they carry their very own line of quartz. Now, for all of you who are unfamiliar with quartz, it is a man-made stone, unlike marble or granite, but is more durable,
easier to maintain, but just as beautiful as natural stones. Pacific Shore Stones new line of quartz offers a stunning collection of 20 different durable, high quality colors at affordable prices. Each Pacshore Quartz is produced under strict quality control procedures, which always results in consistent colors, textures, and patterns. Pacshore Quartz's best seller in Charleston is a prime example of just how great a value these stones are. Calacatta Sardinia's (seen below) is a beautiful white color with subtle yet distinct veining throughout. Often times, because the Calacatta Sardinia is so beautiful and so functional, it will be used throughout a kitchen, including both the island and the perimeter. Another popular Pacshore Quartz is the Calacatta Kauai, which is made to mimic the ever so popular, high-end, Calacatta Gold. But, no matter which Quartz you choose, each slab is made by combining 93% natural quartz stone with 7% resin binder and colorant and turns out to be non-porous, stain, and scratch resistant.
So, if you are search of the perfect stone for your remodel or new build, look no further than Pacific Shore Stones. They offer a wide variety of gorgeous natural stones, as well as their very own line of quartz. This warehouse is a unique gem within Charleston, and their friendly and knowledgeable employees make the process that much easier.
To learn more, check out their website: http://www.pacificshorestones.com/, call them at: (843) 744-5665, or stop by their store Monday – Saturday!