Story by Art Department / January 23, 2018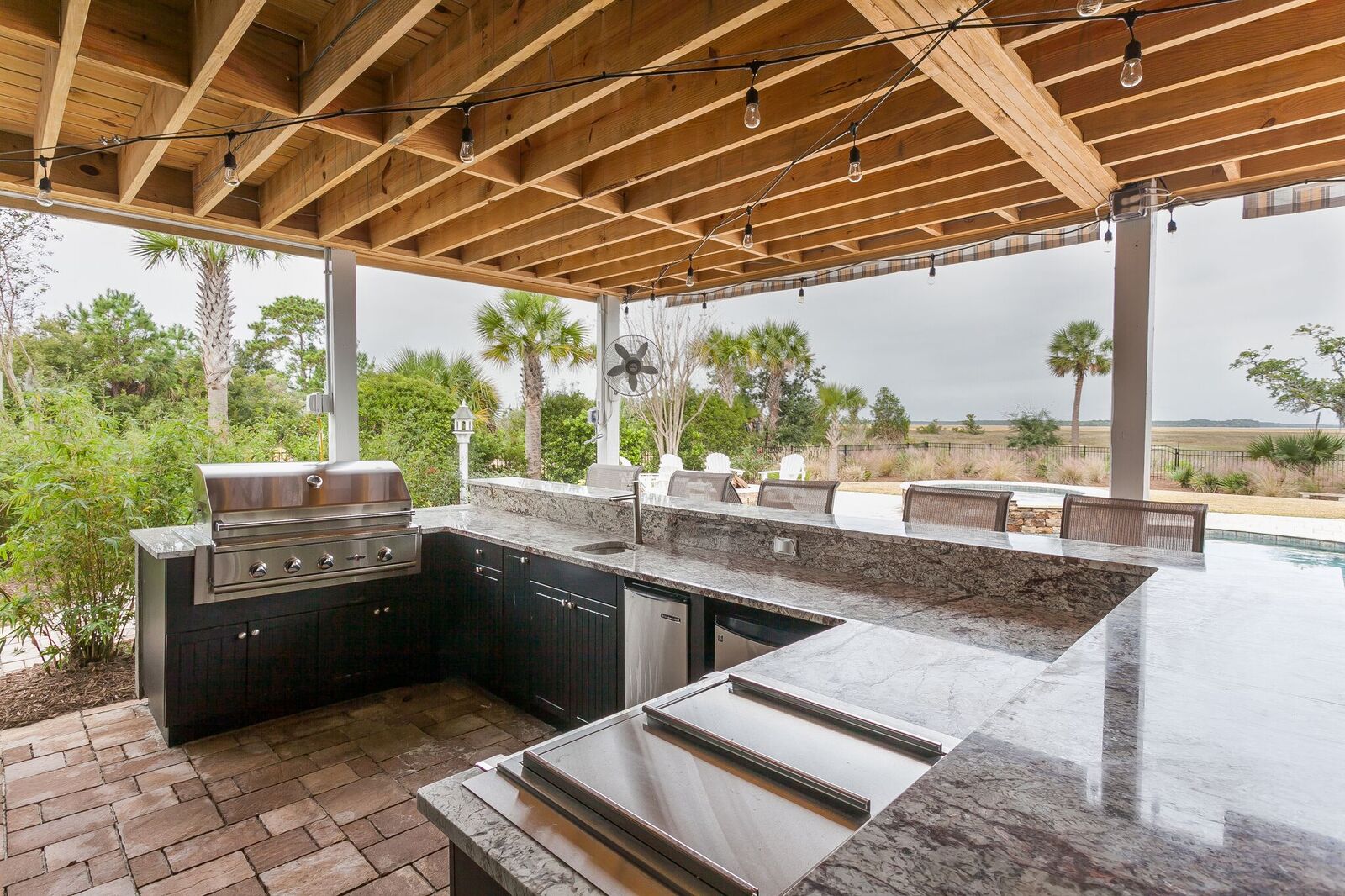 There is nothing quite like a summer evening in the Lowcountry. As the sun starts to set, scraps of pink sky peek through the branches of live oaks, and it is dim enough to see the lightening bugs begin their nightly rituals. The heat of the day will have faded with the sun, making it the perfect time for outdoor entertaining or simply eating a relaxing meal on your back patio. It can be cumbersome to have to cook inside but entertain outside. Palmetto Outdoor Kitchens makes it possible to host an outdoor event and not miss a moment with your guests.
Palmetto Outdoor Kitchens offers fully equipped customizable outdoor kitchens as well as grills and fireplaces to accommodate all of your outside entertainment needs. Designers are available to assist you with personalizing your outdoor kitchen space from the cabinets to the appliances you would like to include. Palmetto Outdoor Kitchens will work with you to create a unique kitchen that fits your style and is integrated seamlessly into your existing outdoor space.
Palmetto Outdoor Kitchens also offers cleaning and repair services for your existing grills and installation services for your custom kitchens. If you would like to learn more about this company, their products, or their services, you can visit their showroom or come to the 2018 Charleston Home + Design Show from Friday, January 26 th to Sunday, January 28 th. Palmetto Outdoor Kitchens is a sponsor of the show and will be there to answer any questions you may have.