Story by Art Department / August 4, 2016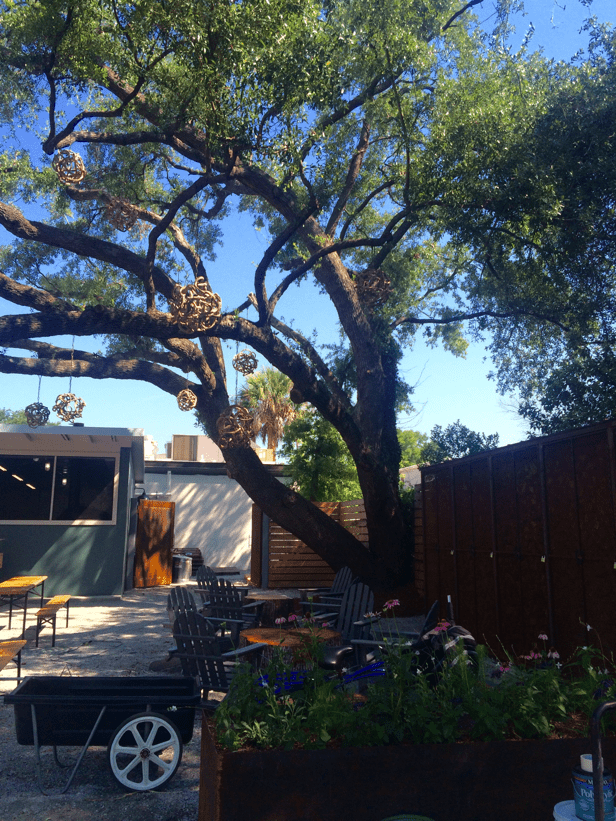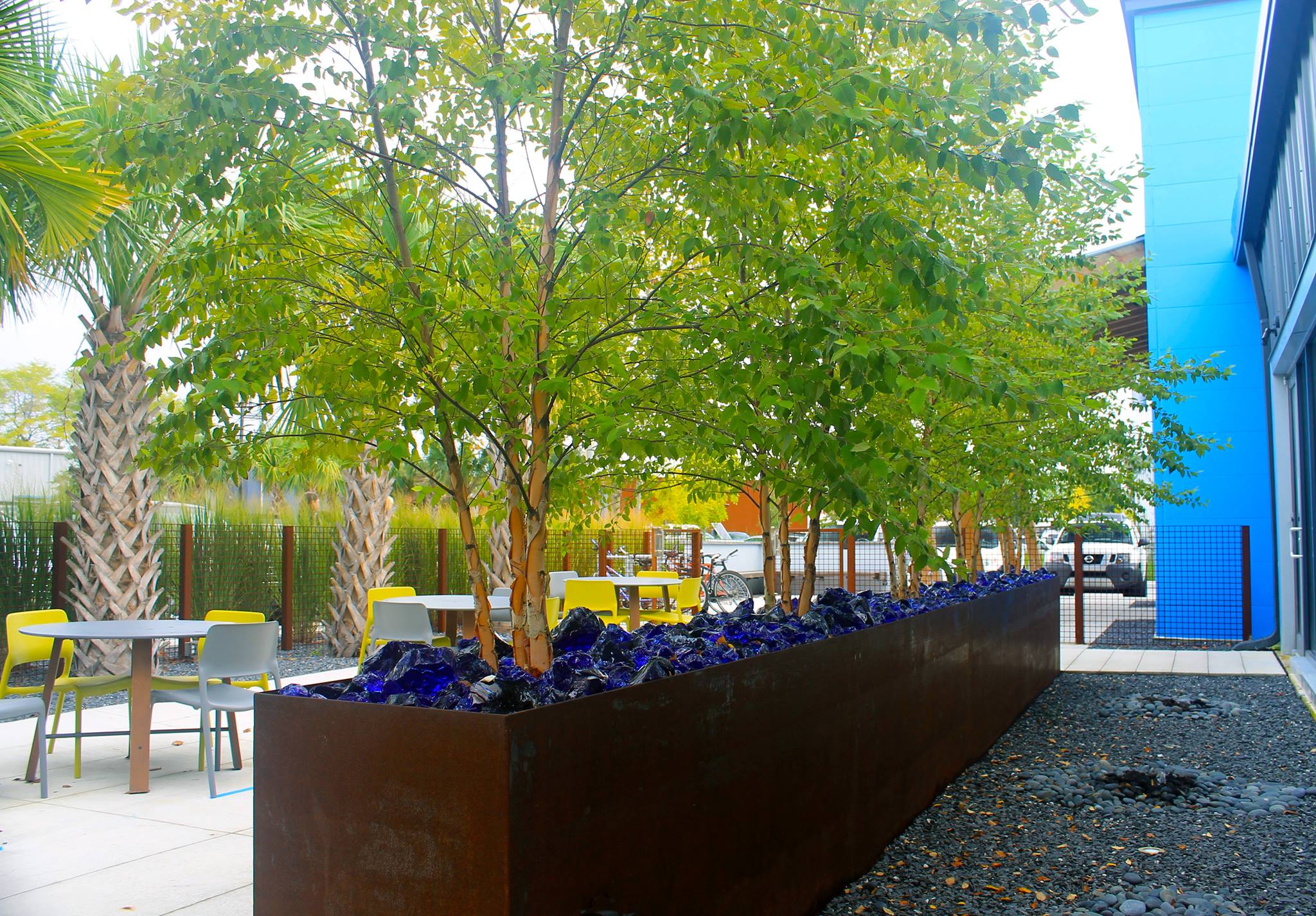 J.R. and Holly Kramer are a husband and wife team who know precisely what it means to provide clients with cohesive designs for a new and innovative space. They are fully dedicated to the transformation and enhancement of landscaping in the region of Charleston, South Carolina. Using their years of experience, keen artistic eyes as well as collaboration skills, they provide high performance landscaping to those seeking assistance. Their company, Remark Landscaping, has worked on residential properties, commercial areas, private gardens, and public and institutional projects since 2007. They pride themselves on being "good stewards of the land," and truly take advantage of the plentiful surroundings that make up the Lowcountry.
With an emphasis on sustainable practices, Remark exhibits a respect for nature that is often hard to come by these days. They focus on using native plants and materials that are typical of the environment, as well as integrating nature's systems in a strategic yet architectural way. J.R. and Holly enjoy taking on the challenge of any local spot— throughout the entire process, they are able to envision transforming the setting of a home, neighborhood, public park, or commercial development into quite an inviting space. We took some time to speak with J.R. about the company's process of achieving clients' goals while also accentuating existing qualities of the particular site. He described their key role in the evolvement of the "NoMo" area, as well as details on how they use balanced and rhythmic designs in order to celebrate the local climate and seasonal changes.
Tell us a little about your projects for Edmund's Oast/Butcher and Bee. Was there a sort of uniform concept you had in mind for that area that would tie it all together into a cohesive space? There was definitely a uniform feel to the space because it used to be a light industrial area. We're talking a lot of steal items, galvanized fencing, warehouses, that kind of feel. So when we were designing the landscape architecture for the refurbishing of this area, we tried to really tie what we did in with the atmosphere and of course incorporate a lot of native plants. We also focused a lot on storm-water management as well.
We understand that you use local plants and sustainable planting practices. Tell us a little bit more about your efforts to be a good steward to our environment and how you impart that mission throughout all of your projects. We always look at incorporating native and sustainable plantings as a priority. We focus on aesthetic ecology—plants that are designed both to look good and to function in the architecture and environment of the space, as well as provide enjoyment for the client or homeowner.
What are your first steps when starting a landscaping project? We always start by listening to the client and visiting the site, and letting the site tell us what's going on. We pay attention to the microclimate, the water pattern, and any goals and objects that the clients might have, as well as the architecture and how the inside of the area is going to feel. We try to bring the feeling of the inside to the outside as well, so that the entire space feels cohesive and unified.
Do you have any new projects in the works that you are excited about? Yes, we have a new project that is currently under construction. It's 10-acre site a half a mile from our office here, on King street. It's going to look like nothing else around it. We are planning on using a lot of rain gardens and native plantings. The result is going to look unique, like nothing else in Charleston. We're planning on using probably over 100,000 native plants.
The weather in the Lowcountry can be super unpredictable. How do you account for that when decided which plants to use in your projects? You've got to make sure you use plantings that can thrive in the area in which you're using them. We often make sure the plants can handle drought conditions as well as wet conditions, because with the hydro-features we like to implement like rain gardens, it can be very wet, but we also have some really hot/dry days in Charleston.
Do you have a favorite plant/flower? That depends on who you ask (one of my friends always jokes that I love scoring rush). But although I don't have one individual plant that is my favorite, I definitely love ornamental grass, and native grasses in general. It's probably due to the fact that I grew up in Ohio surrounded by meadows. I think that because of that upbringing, a love for grass was sort of instilled in me from a young age.
What do you pride yourselves the most in as a company? What makes Remark standout? Our focus on the environment, sustainable design practices, and native plantings really sets us apart from other companies, as well as our extreme attention to detail. We also try to always move forward in design. We are constantly looking towards the future, thinking of what new ideas we can come up with that have never been done before.
You seem to be blowing up all over the "NoMo" area. To what do you think your success in this part of town is due? What is making everyone jump on board? I think it's due to the fact that with the refurbishing of that area, the space calls for something a little different, something unique that doesn't look the same as the other areas of Charleston. Everyone tells us that our work looks different, and I think that is because of our attention to detail and focus on the environment surrounding each project. Instead of focusing on what Charleston has looked like in the past, we ask ourselves, what is it going to look like in the next 20 years? This is what makes us good for projects like these, where people are looking for something really distinct.
Where do you see Remark in the next few years? I expect that we'll be practicing landscape architecture not only in Charleston, but outside of Charleston as well. We'll be using the same principles we have always stood by: attention to detail and sustainable design. We actually just got a request for a residential project in Savannah, because they've seen what projects we have been completing and feel like no one has done anything like that in that area. So I think we'll keep expanding in this way, bringing our unique approach to landscape design to areas outside of Charleston.
For more information, you can call the Remark Landscape Architecture Office at (843) 952-7817 or reach them over email at studio@remarkstudiollc.com.
Created by Katherine Bryan and Paige Stover