Story by Alli Steinke / November 3, 2016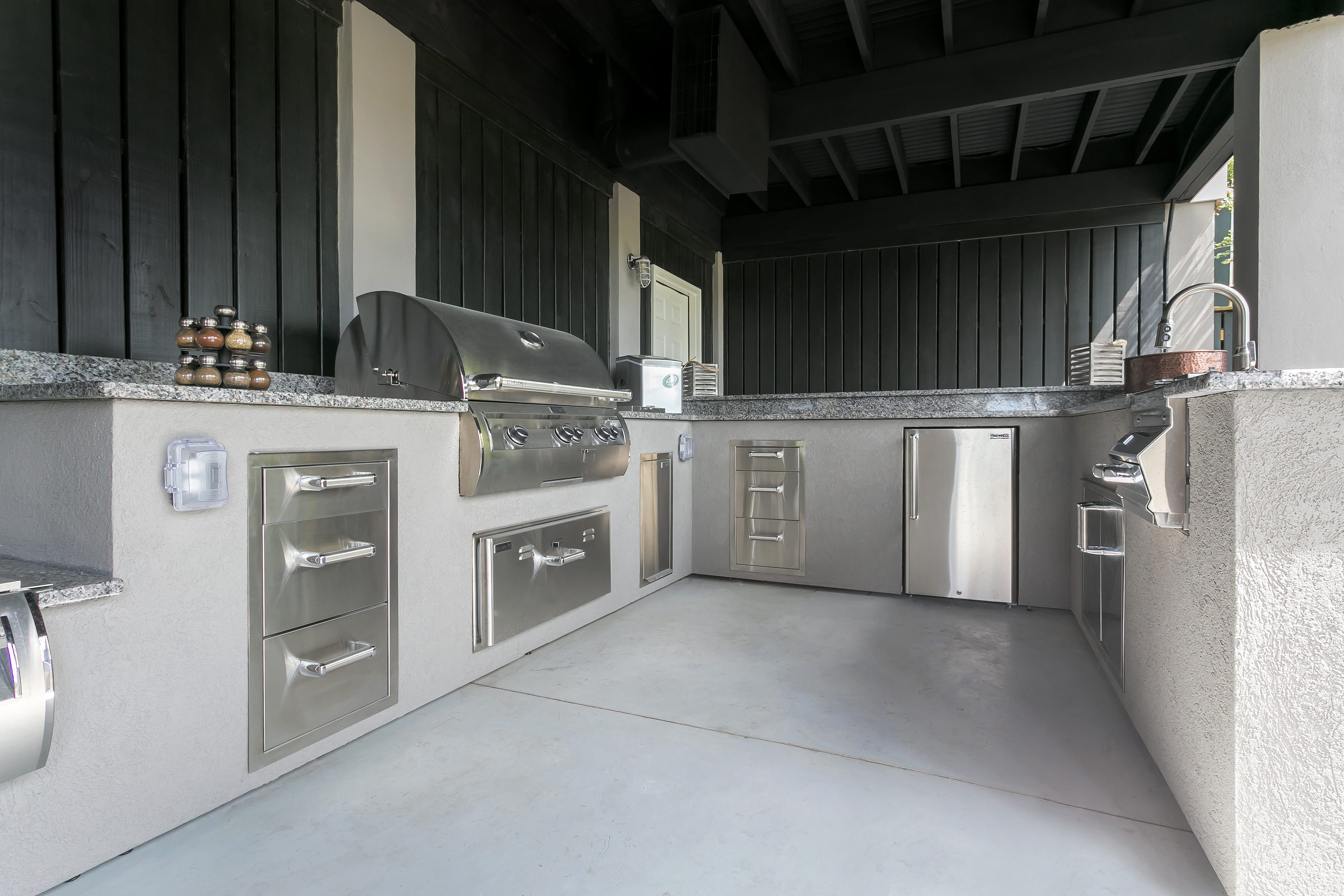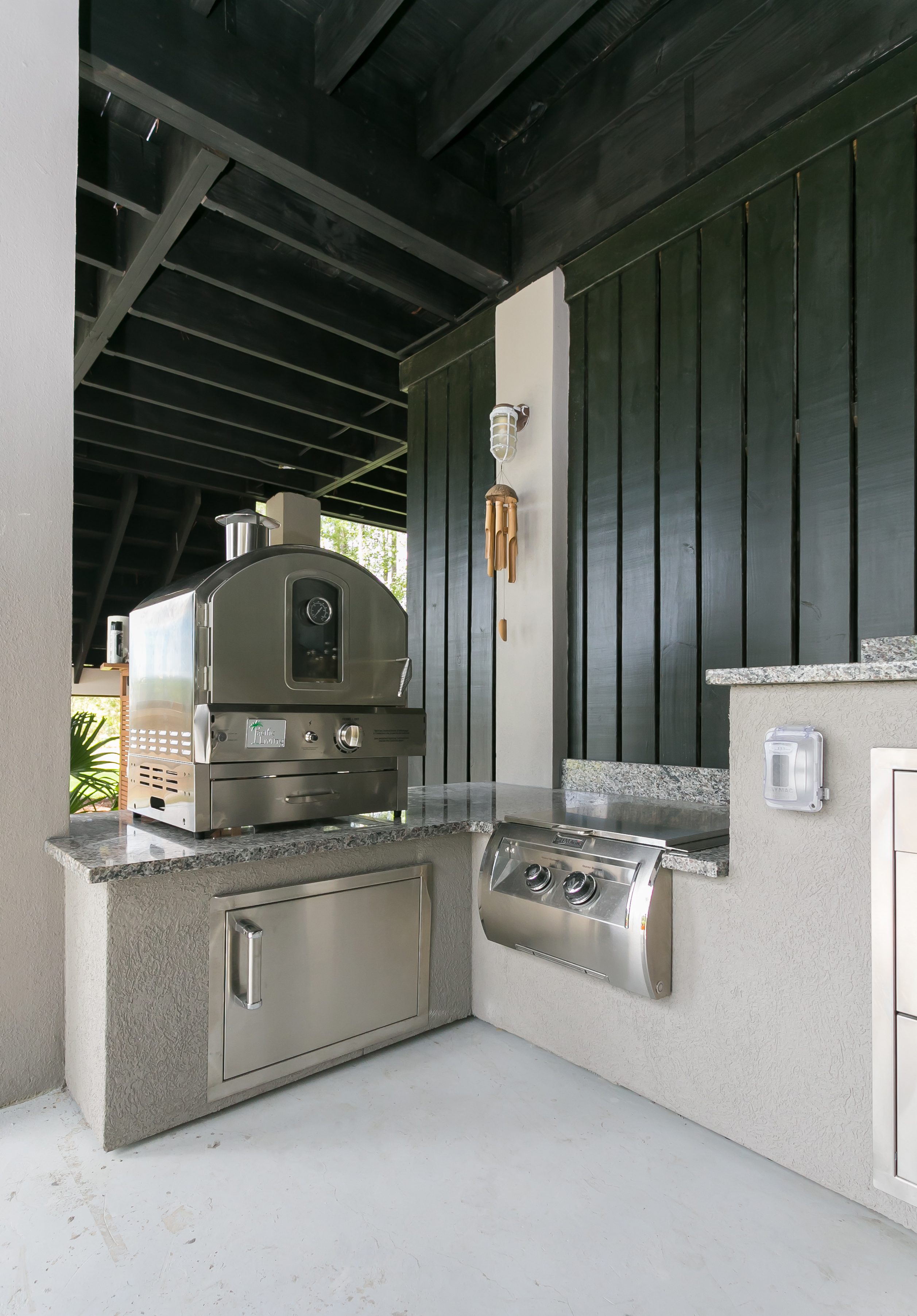 Palmetto Outdoor Kitchens helped Larry and Kathryn Dismukes add several functional spaces to their backyard for eating, entertaining, and enjoying all of their marsh views.
Dining al fresco nearly year round is a Lowcountry lifestyle luxury. Being able to eat outside on your own patio while overlooking the marsh after cooking in your own outdoor kitchen takes that level of luxury up a few notches. This featured Charleston home boasts several areas to relax in while enjoying the gorgeous weather and views as well as a modern outdoor kitchen with several unique features.
Palmetto Outdoor Kitchens worked with Larry and Kathryn Dismukes to install an outdoor kitchen, dining area, and living space that worked for their lifestyle as well as their aesthetic desires.
"The Dismukes really wanted an outdoor kitchen that blended in with the look of their home," explained Ken Good of Palmetto Outdoor Kitchens. "They were looking for something that appeared to have been original to the house."
This particular outdoor kitchen sits below the large, second floor screened-in porch and seamlessly houses all of the appliances, an ample workspace, and cooking areas. This shaded portion of the house covers the space from the sun and the elements, but the use of columns beneath the house allows for a breeze to flow through the location perfectly.
"We challenged Ken and his team to create a unique design that blended with the original look and feel of the home," adds Larry. "Palmetto Outdoor Kitchens exceeded our expectations and worked with us to create exactly what we wanted."
The Dismukes wanted several high-end touches to be added to their outdoor kitchen. A Fire Magic "Echelon Diamond" grill, pizza oven, and warming drawers only begin the list of what was installed. Other fun features include a built-in cutting board with a trash chute and wine chilling station.
Belgard pavers compose the walkways that lead around the property. One path extends from the kitchen and dining areas toward the dock, and the other leads away from home toward the fire pit area. The custom fire pit was situated to maximize marsh views. "We were able to take a space that had beautiful views, but was not functional, and transform it into a wonderful entertainment area," exclaims Kathryn.
"My favorite feature would be how they've created three outdoor spaces that all work so well together," adds Ken. These homeowners, in conjunction with Palmetto Outdoor Kitchens, have created an outdoor cooking and living area that will be used for years and years.
For more information, call Palmetto Outdoor Kitchens at (843) 216-0006 or visit palmettooutdoorkitchens.com.