Story by Art Department / May 1, 2018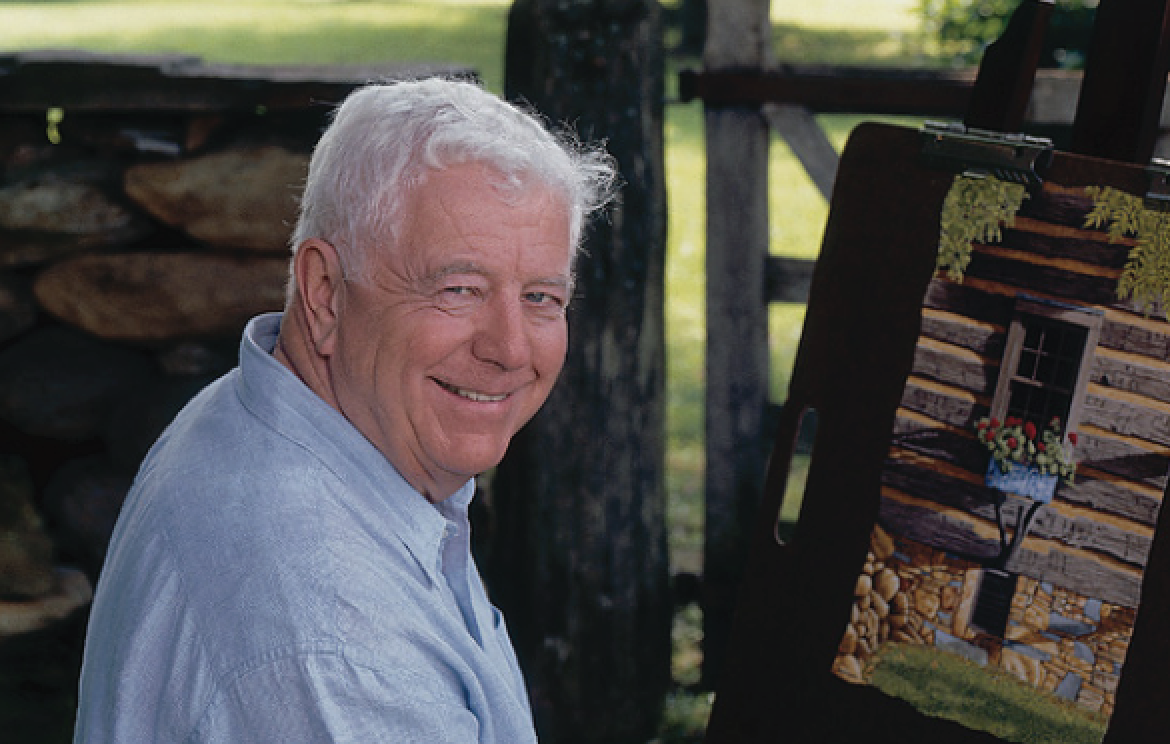 Stone veneers have become popular design choices for all kinds of structures includingfireplaces, chimneys, and home exteriors, but what are they exactly?
Stone veneers come in both thin stone and full-thickness stone as well as natural and manufactured stone varieties. Full-thickness stone veneers range from three to five inches thick, while thin stone veneers are generally less than two inches thick. Manufactured stone is oftenmade from a molded combination of concrete, aggregate, and pigment, but it looks just like the
real thing. Both natural stone and manufactured stone veneers can bring cozy sophistication bothinside and outside a home.
A few of our Charleston Home + Design Magazine team members recently got to attenda meet-and-greet at SiteOne Landscape Supply in John's Island with artist Bob Timberlake.
Known for his detailed realist paintings, Timberlake also has his own line of outdoor products including a collection of natural thin stone veneers. His hand-selected veneer line boasts thes ame attention to detail and earthy elegance as his paintings and would make a great custom addition to any home. In addition to the meet-and-greet, SiteOne hosted an AIA class on natural thin stone veneer history, uses, and installation. According to our editor Erin Forbes who attended the meet-and-greet, "It was great to meet Bob Timberlake and to hear his story about how he got started and what his process is for creating these beautifully painted facades that look just like real stones."