Story by Micaela Arnett / February 18, 2022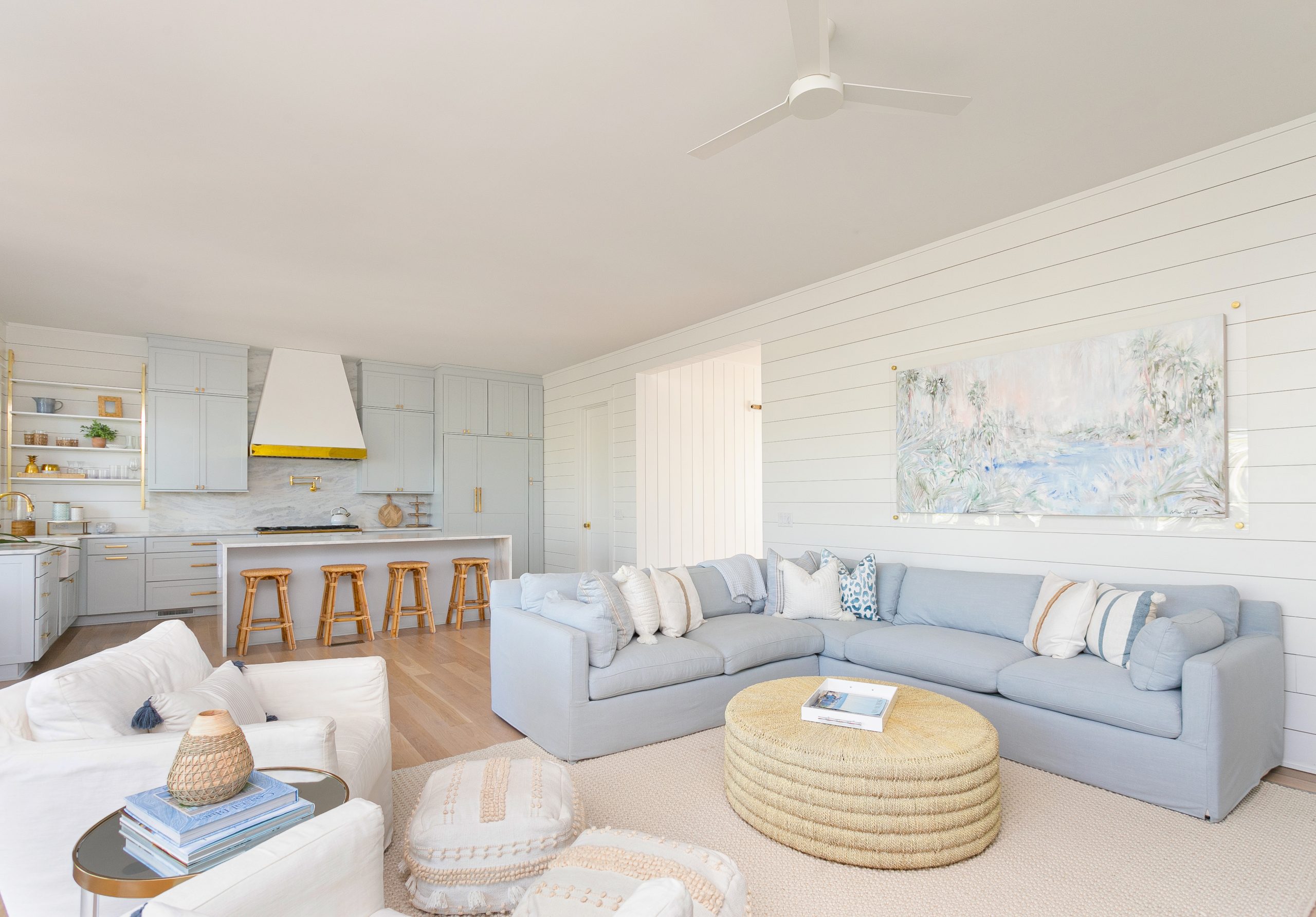 When designing your home to function for your entire family, it's important to think about how to give everyone their own space. The living room and kitchen are family spaces, while bathrooms and bedrooms can be treated as individual areas. For this family of six, creating spaces for the kids to grow into resulted in some stylish design choices. 
Girls Spaces
Bedroom
This pink-themed room is what little girls dream of. The wainscoting is painted in a pastel pink and the rug and artwork coordinate. A white faux fur bench and fun pink and green pillows on the bed add some texture. 
Bathroom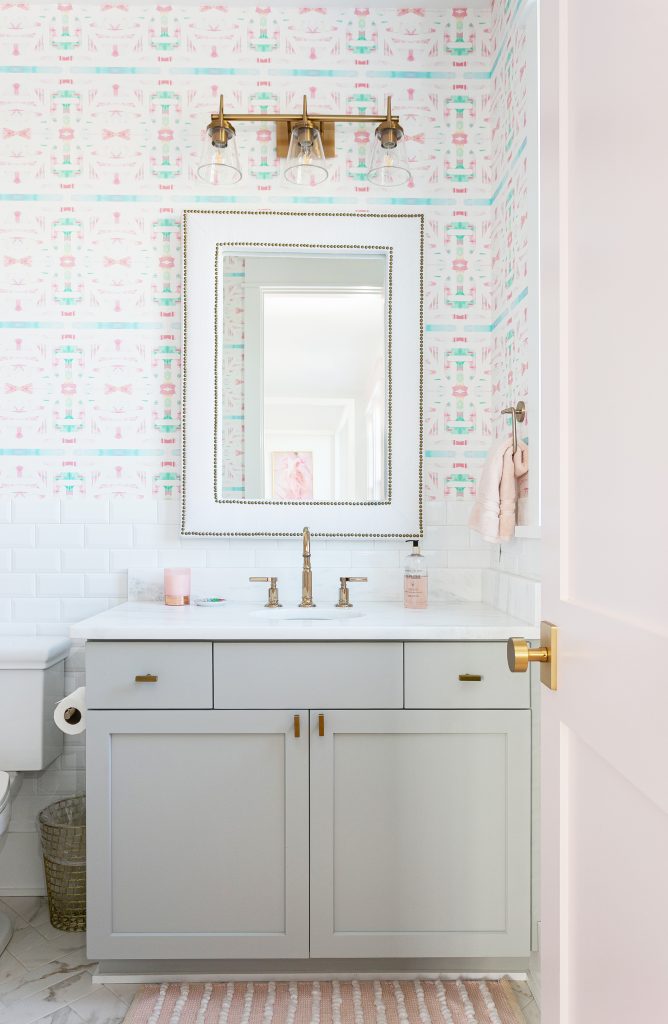 The pink is continued in the little girl's bathroom; this time accented with gold fixtures and a beautiful wallpaper with turquoise. This bathroom will be stylish and functional as the little girl grows up. 
Boys Spaces
Bedroom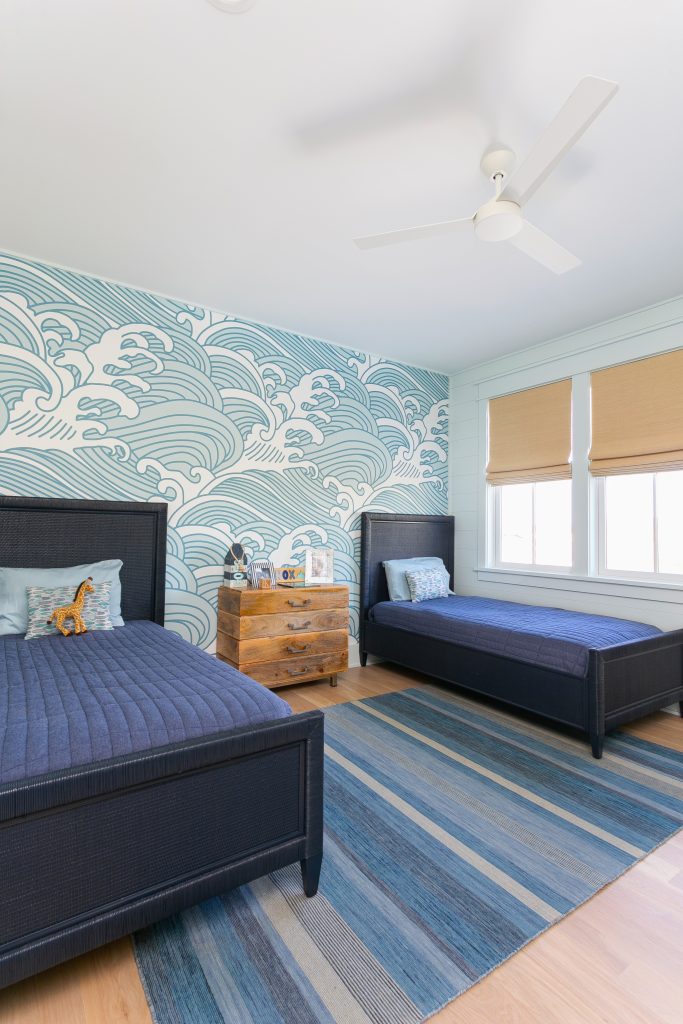 This boy's bedroom is perfect for a Lowcountry home; paying homage to our beach town with woven shades, navy rattan beds, and wave wallpaper. As with the girl's room, this is a space the boys' can grow into. The design choices won't be too childish as they get older. 
Bathroom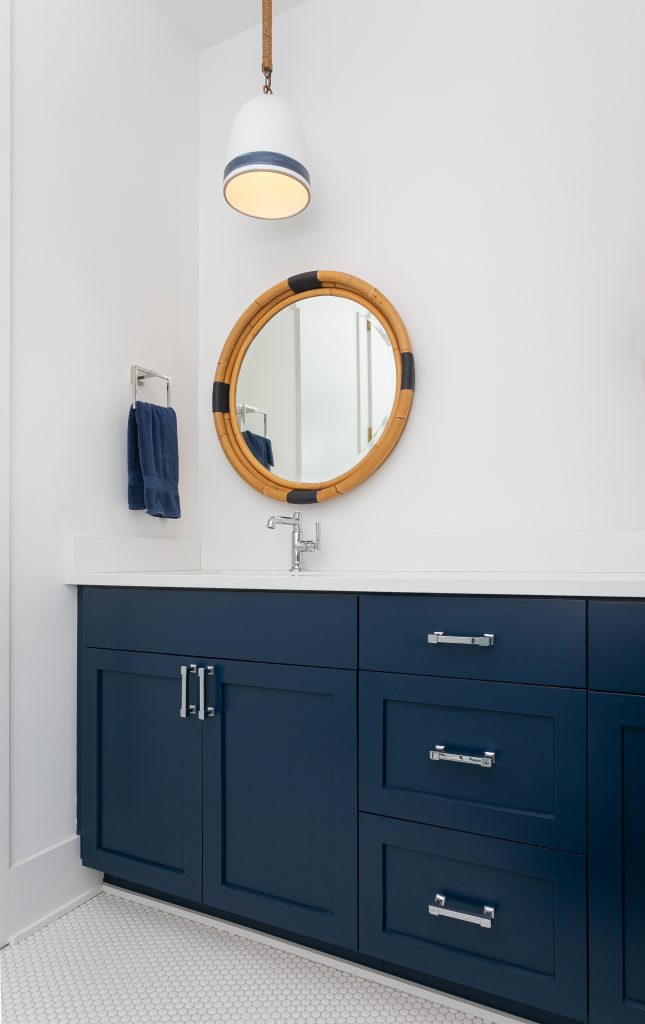 Again, playing off the beachy theme of the bedroom, the boy's ensuite is finished in a navy hue and simple penny tile flooring. A rattan mirror and rope pendant give the space a nautical feel. 
Master Suite
Bedroom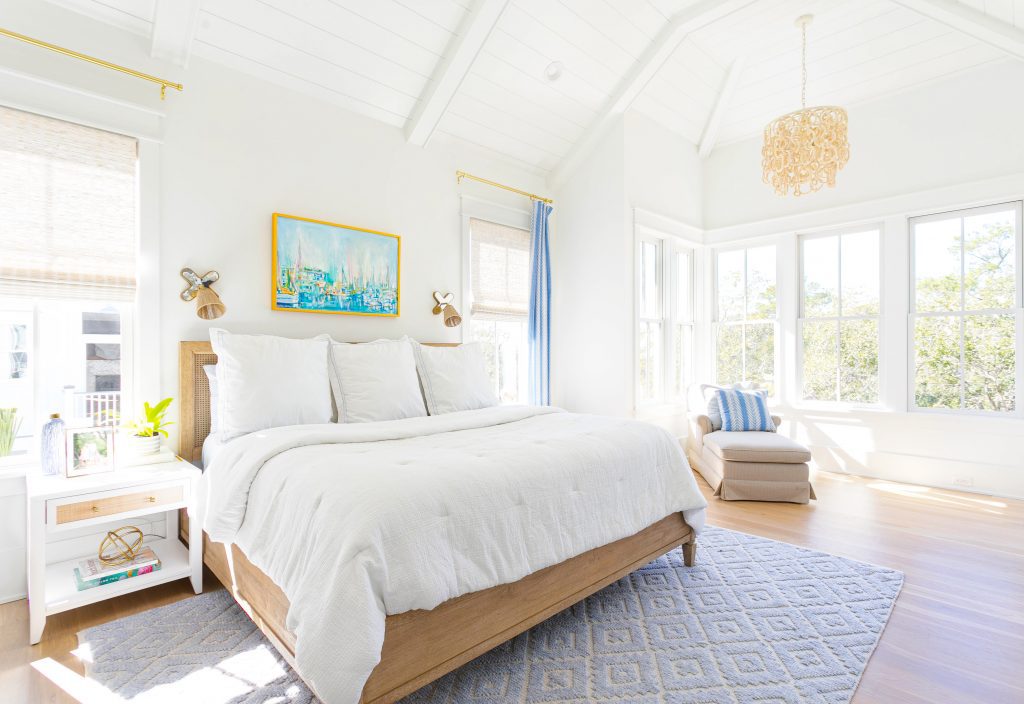 The master bedroom should be a serene space where the parents can relax after a long day of work and taking care of the kids. A serene space was designed with hues of blue – a naturally calming color – and cozy furniture. 
Bathroom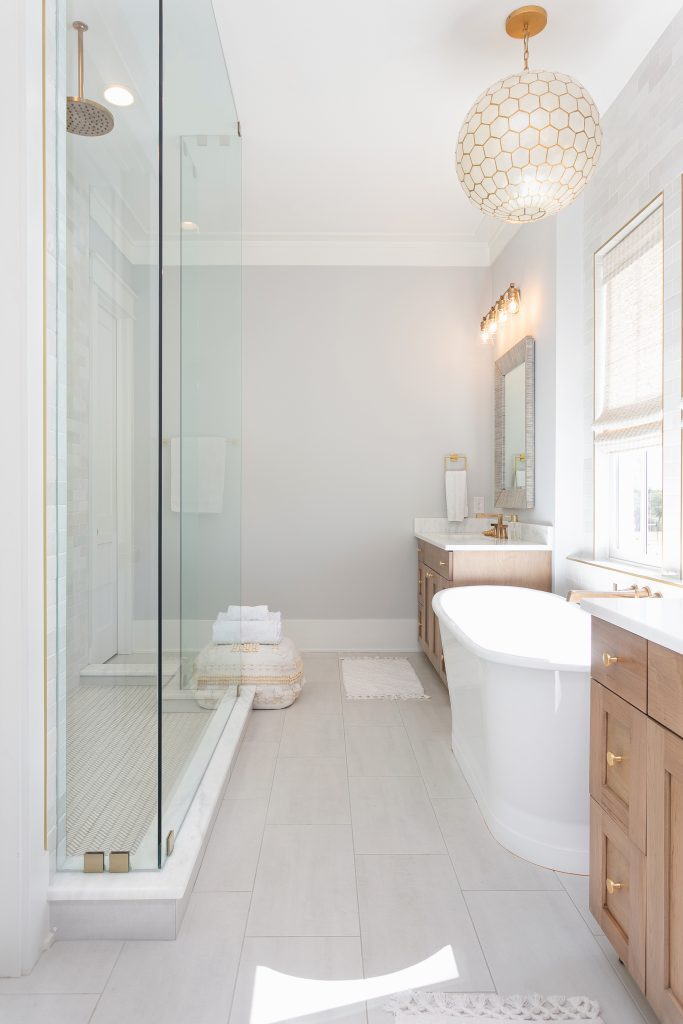 The master bathroom is another serene space outfitted with a soaking tub, walk-in shower, and double vanities so mom and dad each have their own spaces to get ready in the morning.