Story by Art Department / August 16, 2018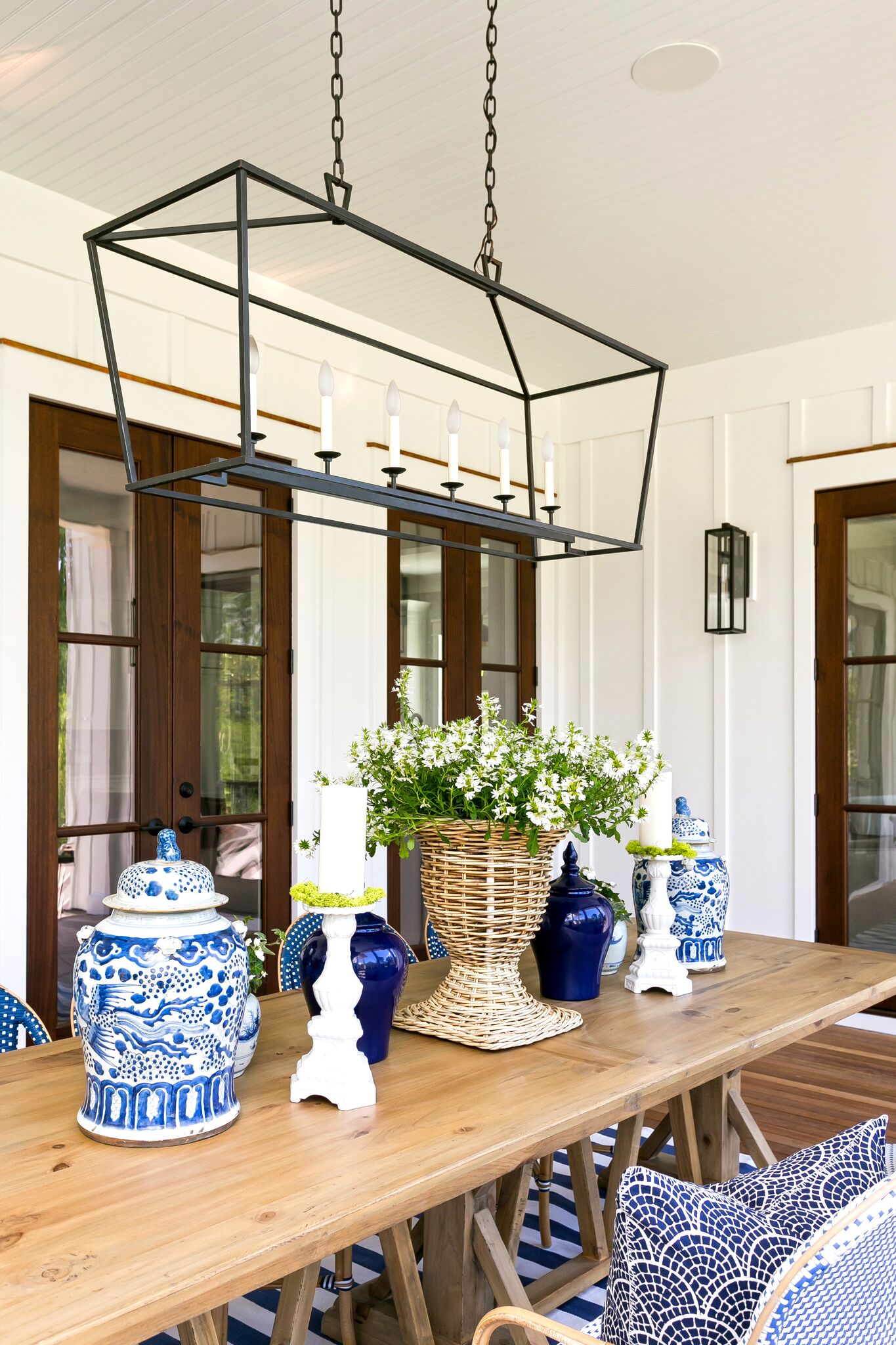 Mastering the art of tablescaping is a long-standing goal of anyone planning the perfect dinner party. Tablescaping – essentially creating a theme for your dinner table and its decorations – combining both imagination and attention to detail. Everything from the knowledge of the placements of salad forks to the soup spoons to choosing which flowers will look best with your blue tablecloth fall under this one category. While tablescaping may seem out of reach to first-time homeowners, most established homeowners find that they have accumulated more table decorations over the years than they realize. From old Christmas plates to the variety of vases accumulated from previous events, tablescaping can be achieved by assembling individual pieces or sets. Once arranged with a common theme, these statement items can be the perfect touch to tie together your table.
Decorative plates and glassware are a great place to start when planning your tablescape. The Juliska Country Estate collection in red- carried at GDC Home is just one of the statement sets that can serve to spruce up your table. These beautiful glass plates, bowls, trays and jars detail various scenes of winter wonderland and would quickly pull together a festive tablescape around the holidays. In contrast to those vibrant pieces, GDC Home's Vietri Lastra collection makes trays and platters in a simple but elegant in gray, or several different pieces of the same style in white. This collection would beautifully complement a spring or summer tablescape, and could easily be paired with colorful flowers and decorative charger plates. Following these sets is the Juliska Forest collection and the Juliska Country Estate collection in blue- both which would be beautiful editions to an Easter tablescape, which is right around the corner! These collections hold several feature items, such as a tureen, pitchers, and vases. Accumulating pieces for a decorative table can be a worthwhile investment for your home. GDC Home offers several stunning items that can pull together your dinner table in no time. Happy tablescaping!
For more information about GDC Home, please call 1-(888) 819-9064 or visit them online at GDCHOME.COM.
Blog by Mary Jane Clark