Story by Art Department / October 25, 2016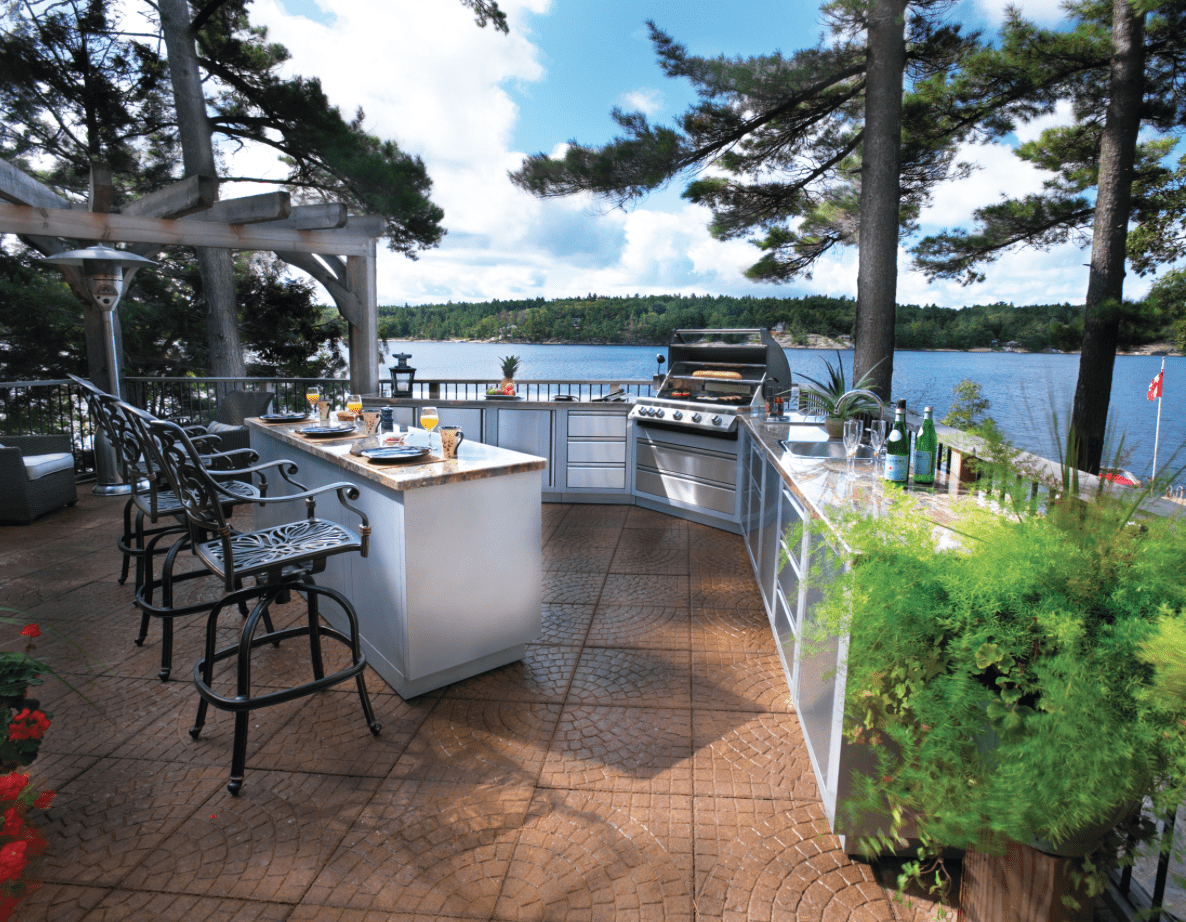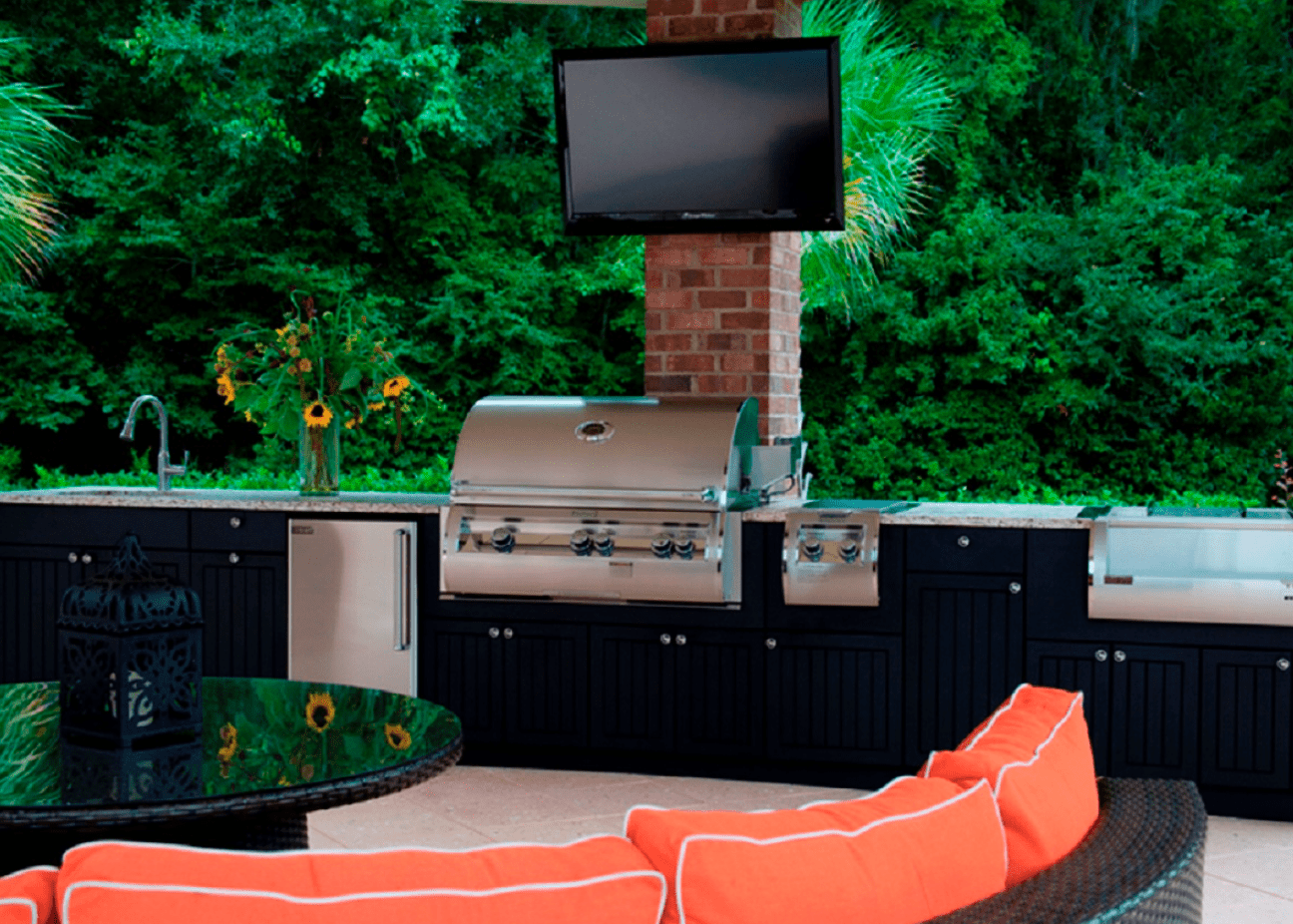 Here in the South, the coming of fall is greatly anticipated. It's not the cooler weather that produces so much excitement—it's the realization that once again, it's football season. What better way is there to celebrate the weekend than donning your favorite team's colors and cheering on the key players (or socializing with good friends, if you couldn't care less about the scoreboard)? While you might not always be able to score tickets to the big game, having a championship-quality tailgate in the privacy of your own backyard is completely achievable with the help of Palmetto Outdoor Kitchens.
Stop by their showroom in the Queensborough Shopping Center in Mt. Pleasant (right behind Chick-fil-a) and you'll see that they mean business when it comes to outdoor grilling and entertaining. With a multitude of brands to chose from in terms of weather-resistant cabinetry, grills, and accessories, Palmetto Outdoor Kitchens can work with you to design your perfect outdoor kitchen and handle the installation process. They also offer cleaning, monthly or quarterly maintenance, and repairs, meaning keeping the kitchen in tip-top tailgating shape is simple. Need a little more inspiration before deciding to install an outdoor kitchen? Check out these mouth-watering, bacon-centric recipes we snagged off their blog—they're best served outdoors, surrounded by friends and the roar of rowdy football fans from the TV.
Recipes:
Bacon-Wrapped Tator Tots
Ingredients:
1 bag Tator Tots
1 Package Regular Cut Bacon
Sweet BBQ Rub/Sauce
Directions:
Cook Tator Tots following bag's instruction
Let cool
Cut slices of bacon into thirds, wrap each slice around a tot and secure with a toothpick
Grill at medium heat until cooked thoroughly
During last 10 minutes, paint on sweet BBQ sauce
Stuffed Sweet Peppers
Ingredients:
Sweet Peppers
Pineapple Cream Cheese
Crab Meat
Salt & Pepper
Hot Sauce
Instructions:
Mix cream cheese, meat, seasoning, and sauce together
Core Peppers
Stuff peppers with as much of the mixture as possible
Cut good size pieces of bacon and place them on top of the peppers. Secure with toothpick
Grill until bacon is thoroughly cooked
For more information, call Palmetto Outdoor Kitchens at (843) 216-006, visit palmettooutdoorkitchens.com, or stop by the showroom at 1000 Johnnie Dodds Bld. Suite 101 in Mt. Pleasant
Recipes courtesy of http://palmettooutdoorkitchens.com/blog
Created by Katherine Bryan