Story by Alli Steinke / July 12, 2021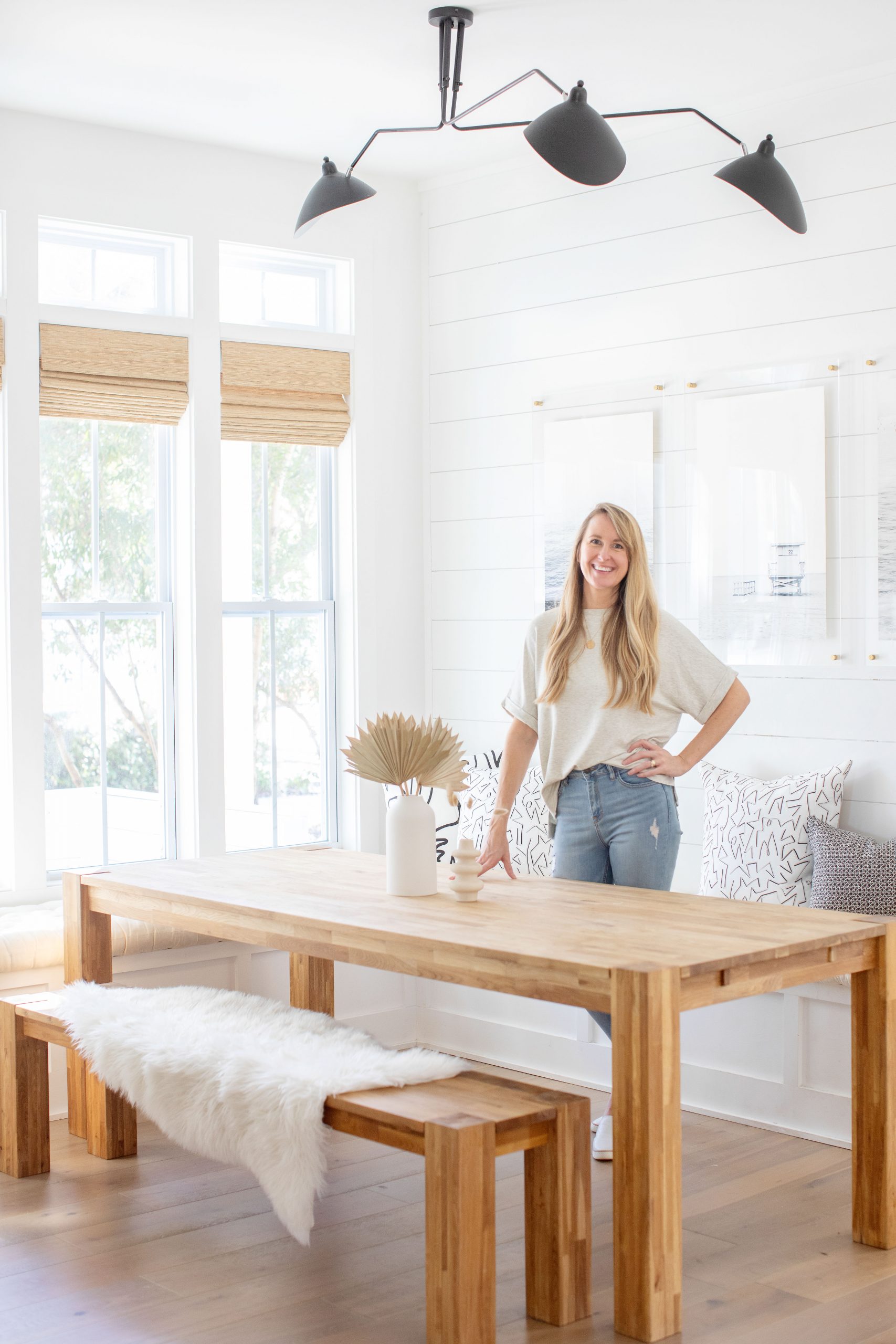 Emily Daws of Emily Daws Textiles has always been drawn to fabrics. Once she learned to sew, she began designing and creating one-of-a-kind pieces. She continued her passion in Milan where she completed a design course in textiles and apparel. Upon completion of her course, Emily developed a ready-to-wear line of high end, contemporary dresses. She pursued opportunities in custom bridal, focusing on Charleston brides and their wedding parties.


Emily has since taken that passion and switched gears now focused on textiles and home goods. Her pieces draw inspiration from the colors prevalent in our coastal setting. Emily Daws Textiles features a core collection of Belgian linen by the yard and coordinating wallcoverings. These pieces emulate the charm and warmth of southern hospitality. Emily's fabric and wallpaper designs are all hand illustrated.


Emily designs pieces to fit a range of design aesthetics from more classic southern patterns to textiles that are a bit more abstract; each designed with thought. In her newest collection, Emily has created an aesthetic appreciated from coast to coast. Each pattern in named after feelings or places that inspire her throughout the Charleston area; Wadmalaw, Edisto, Palmetto, Sweetgrass, Cobblestone, etc. "The rich new fabric grounds offer textural variety to my designs that accommodate many fabrications from cushions to drapery," Emily notes.


Emily not only does wallcoverings and fabric by yard, but also special made-to-order home decor such as throw pillows, window treatments, bedding, and shower curtains. These made-to-order pieces, like her other textiles are inspired by the earthy palette of the beaches and marshes that make up the Lowcountry.