Story by Alli Steinke / August 18, 2016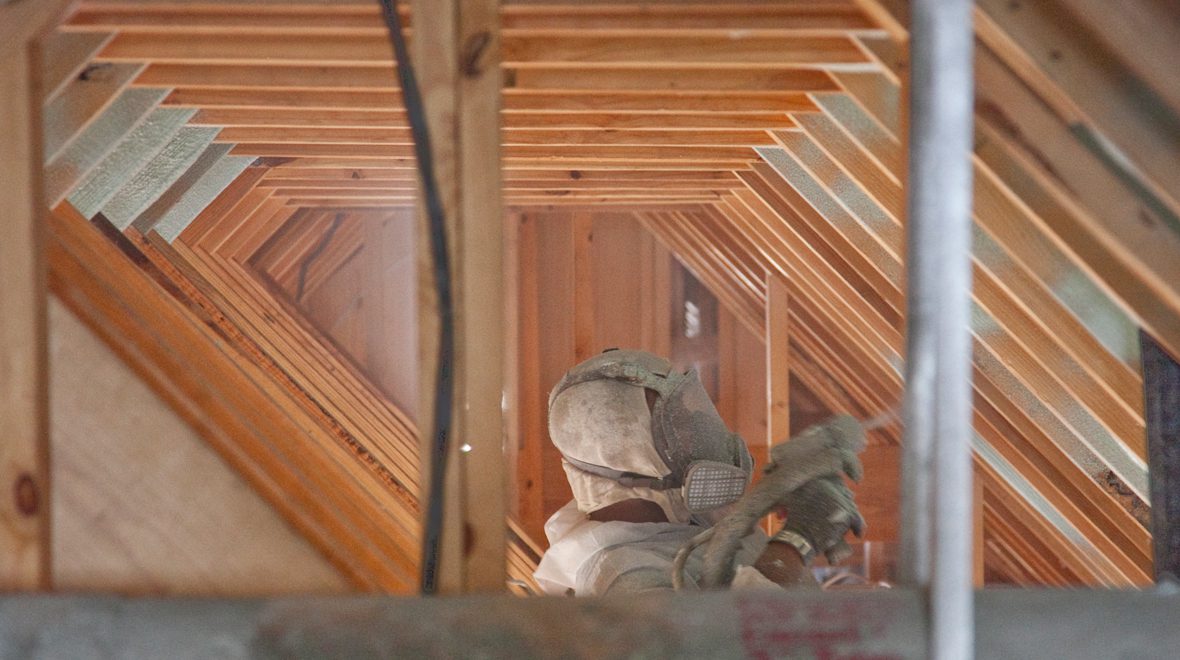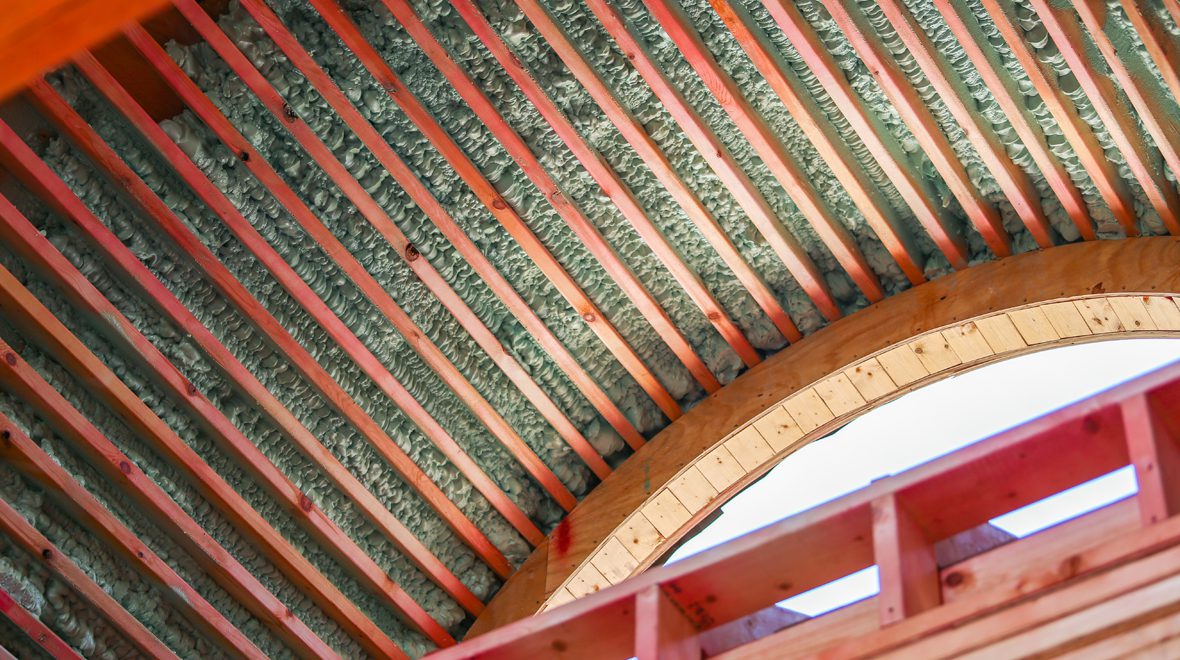 Choosing the right kind of insulation can save you money and frustration down the road. As much as 40% of a building's energy is wasted due to air infiltration. Insulation solves this problem, in addition to decreasing moisture, improving air quality, helping with heating and cooling, all of which can exponentially decrease energy bills. A fantastic option, especially for Lowcountry weather, is spray polyurethane foam, or spray foam insulation. This plastic-based insulation doubles as an air sealant, filling every nook and cranny that lets air escape, and it is estimated to save homeowners up to 20% on their energy bills.
Spray foam is made by mixing two liquids, causing a chemical reaction. The two liquids both have specific properties that, when combined, create the perfect recipe for the insulation. The liquids are kept in separate drums during the application, are sprayed onto the surface, and react to make a hardened foam. While it is being applied, as many precautions as possible are taken to minimize the chemical's exposure to the rest of the building.
If you've been in Charleston for any length of time, you know about the notorious humidity here in the Lowcountry. Simply step outside, and you can feel the thick, sweat-rendering moisture surrounding everything. But the warm and wet air is the perfect environment for another of the Lowcountry's plagues – mold. Because they are based in the Southeast, Energy One America is familiar with how easy it is to have your home or commercial building become a giant-sized petri dish. Their spray foam seals off any openings in walls and attics, limitting places for mold to creep in. This makes for healthier air and saves money in the long run.
Another benefit to using spray foam is the fact that it can be applied in countless places in both residential and commercial buildings. Spray foam can be installed in attics, under floorboards, in walls, and in ceilings, to name a few. It can even be added to existing walls without the hassle of removing drywall. Thus, owners of older homes can refresh their sealants with ease.
Spray foam is a money-saving option for those looking to install or even reinstall their insulation. It can drastically help with energy bills and prevent mold exposure, making it a perfect option for residents of the Lowcountry.
Energy One America is a proud sponsor of the Charleston Fall Home Show that will be held August 26-28, 2016 at the beautifully renovated Gaillard Center in downtown Charleston. The team at Charleston Home + Design magazine is looking forward to returning to this location, where the company has held its home shows from 2004 until January 2012 when the city building closed for renovations. Stop by and learn more about how spray foam insulation can benefit you athe Energy One America exhibit.
For more information, visit www.energyoneamerica.com or call (888) 907-3090.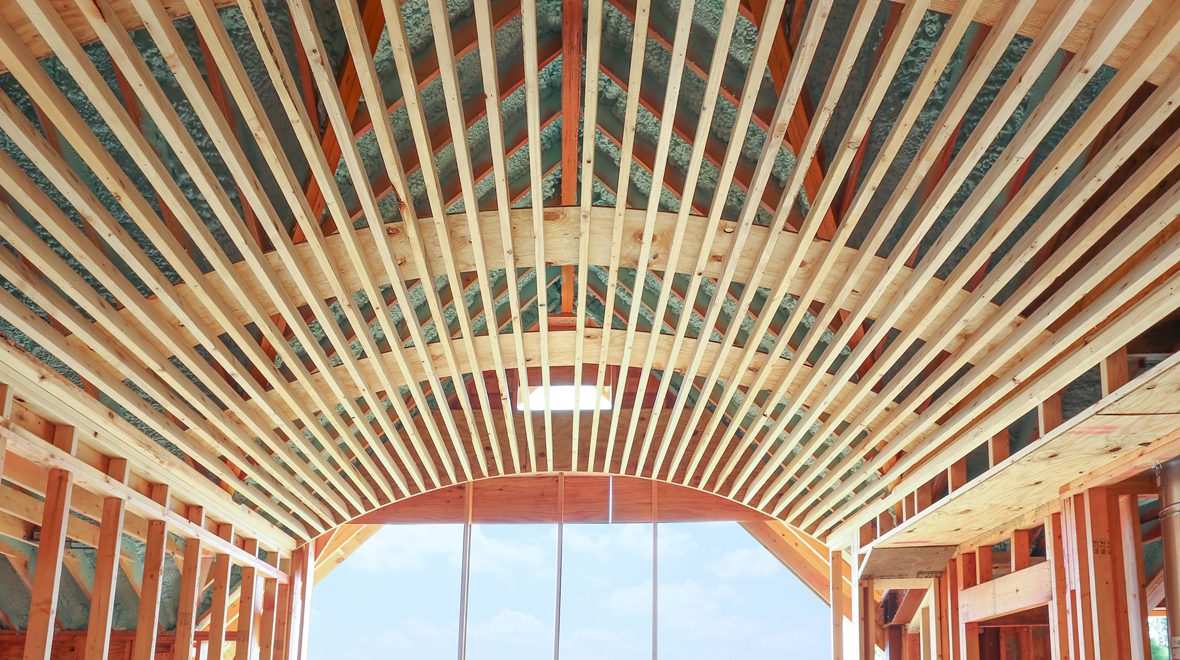 Created by Rayleigh Deaton