Story by Art Department / June 14, 2016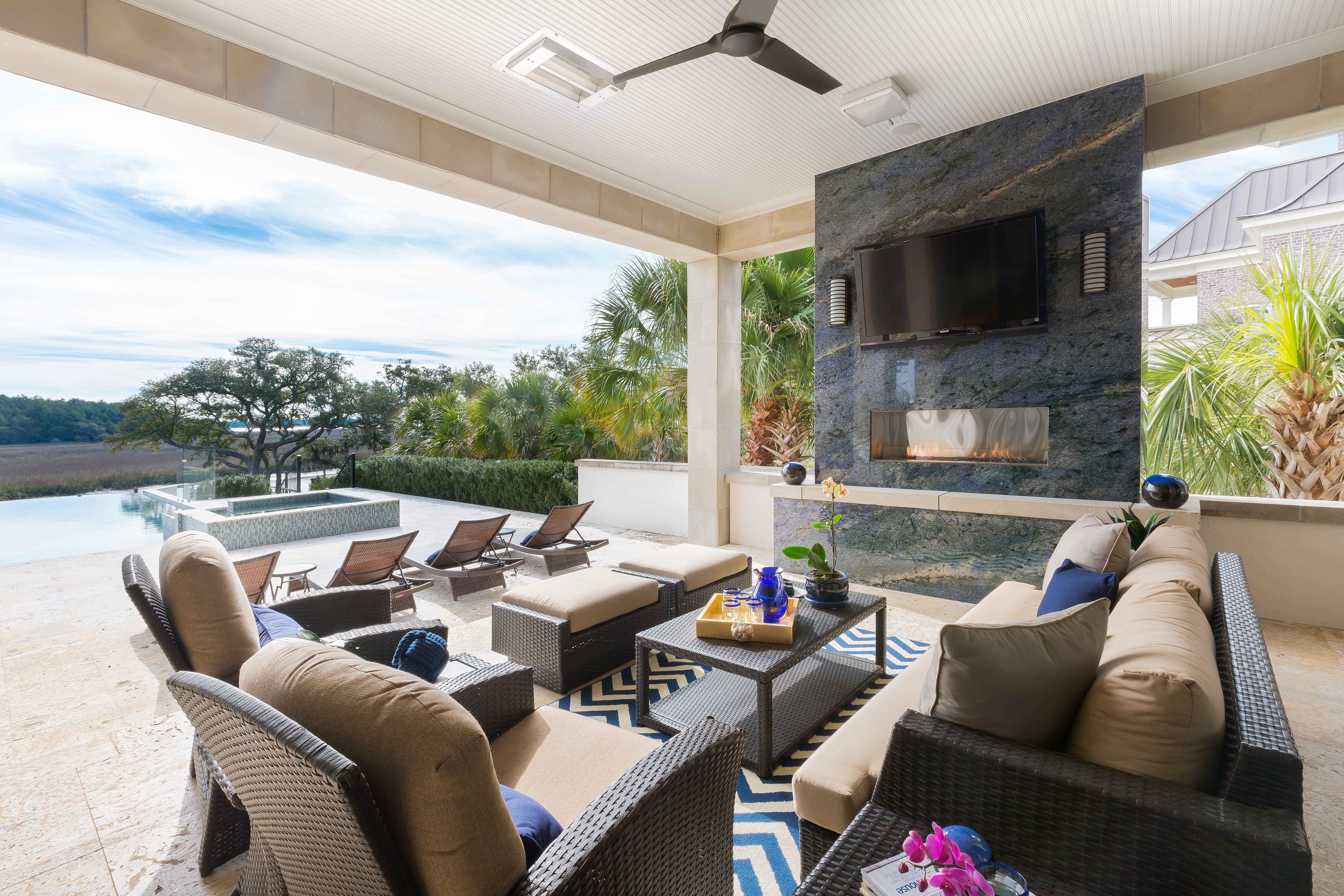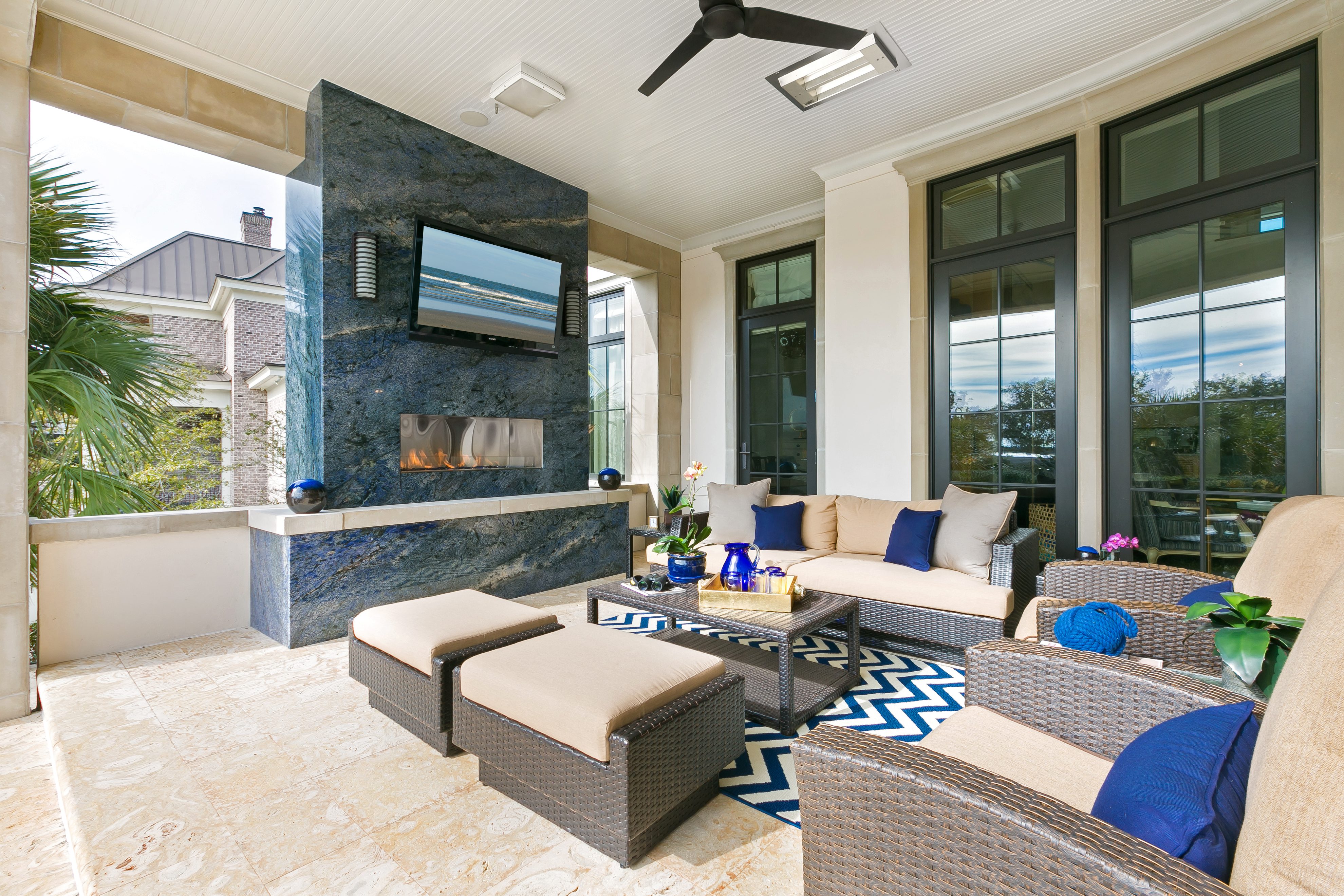 Nothing is quite as relaxing as sitting by a warm fire on a crisp night, as fun as enjoying an oyster roast with friends, or as romantic as toasting marshmallows with a loved one. Homeowner Catherine August and her husband, Ray, knew this while hunting for a home on Daniel Island last year. What they didn't predict until they saw their future home was just how much time they would actually want to be in their outdoor living spaces. "We spend so much time outside that it's kind of unfair to the rest of the house," laughs Catherine, a professional interior designer and owner of August Design Company. She fell in love with their dwelling the moment she stepped through the front door. Ray, the skeptic of the pair, took a little more convincing. What sold him was the promise of warmer tones inside and the space to construct a big fireplace outside. With the house purchased and the couple anxious to spend more time on the porch, they got to work on their plans for the fireplace. "I actually found the 'Blue Bahia' granite before we drew any designs," Catherine says, "and I absolutely fell in love with it. It made such a statement." As days passed, she and Ray sketched on napkins whenever they were out at restaurants or encountered inspiration.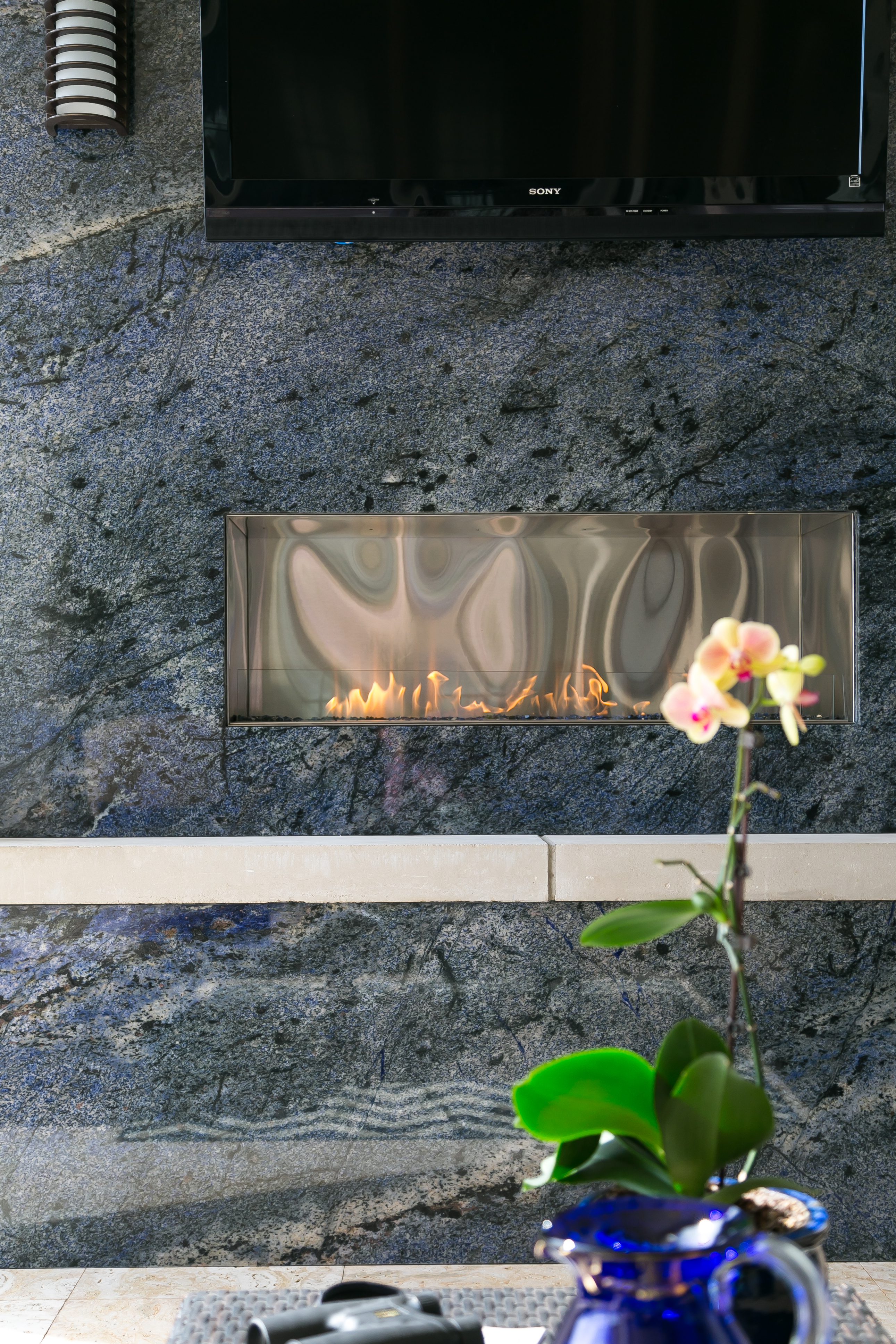 Then, they met Emily Griffin of AGM Imports and Mary Crawford of Tile & Stone Design Studio, who recommended that she trust her first instinct. She knew she wanted granite; "Blue Bahia" was the perfect color. "Granite is the best option when considering heat resistance and minimal maintenance, especially in an outdoor setting," explains Mary. Emily adds, "The 'Blue Bahia' fits Catherine's personality and the house's architecture so well; the choice was a clear one." The ambiance of the magnificent granite façade that Catherine and Ray assembled speaks volumes. Now the Augusts sip wine by the fire, watch the wildlife in their backyard, and marvel at the natural and architectural views. And since blue is Catherine's favorite color, she'll never tire of its bold, yet soothing statement.
For more information, call AGM Imports at (843) 747-0088 or visit agmimports.com. For more information about the fireplace design, call August Design Company at (803) 429-7450 or visit augustdesignco.com.