Story by Art Department / July 4, 2017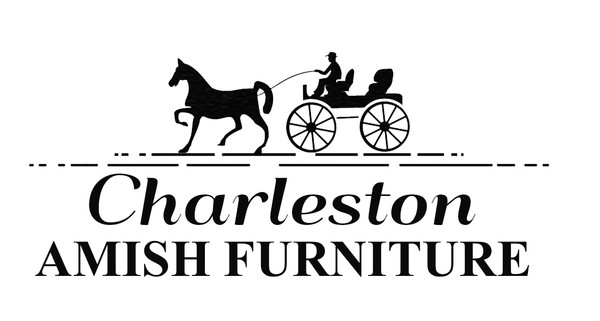 When driving through Charleston, no matter where you look, there is always an abundance of home décor shops. But, one as unique as West Ashley's newest addition, Charleston Amish Furniture, are few and far between.
Beginning in Landrum, South Carolina 12 years ago, owners Matt and Beth Troyer opened Foothills Amish Furniture. The first few years as owners of a furniture retail store were incredibly hard, as one would expect, but the business grew and eventually became a 13,000 square foot showroom that currently offers a wide-range of American made handcrafted Amish furniture. Now, they are onto their next venture, Charleston Amish Furniture.
The story of Charleston Amish furniture is unique, to say the least. Matt and Beth were both Amish born; Matt grew up in Ohio with no electricity or motor vehicles. It was the guidance of his father that was especially important to Matt's success. He grew up watching and learning from his father, a successful businessman and entrepreneur. He taught Matt an excellent work ethic, the importance of looking ahead and striving for quality. These lessons and ideals have pushed Matt forward in creating an extremely successful business today.
Upon my first visit to Charleston Amish Furniture, I was taken aback by the grandness of their showroom and the impeccable craftsmanship of the furniture available. All the furniture is handcrafted, Amish made, and absolutely incredible. There is everything one could imagine, including, but not limited to, dining room tables, bedroom sets, quality leather recliners, as well as outdoor poly and wood furniture. But, if you can't find what you want or need, they give customers the ability to design a piece (or two) of furniture that can and will reflect their personal style. No matter what you decide to do, the highly trained sales staff at Charleston Amish Furniture will help you find what you want and need. Matt and Beth take pride in their quality and detailed furniture and invite all those who are interested in solid wood, American, Amish made furniture to visit their West Ashley showroom.
I promise you, you won't be disappointed.
For more information visit: https://charlestonamishfurniture.com/ or call (843) 225-2513!