Story by Art Department / June 22, 2017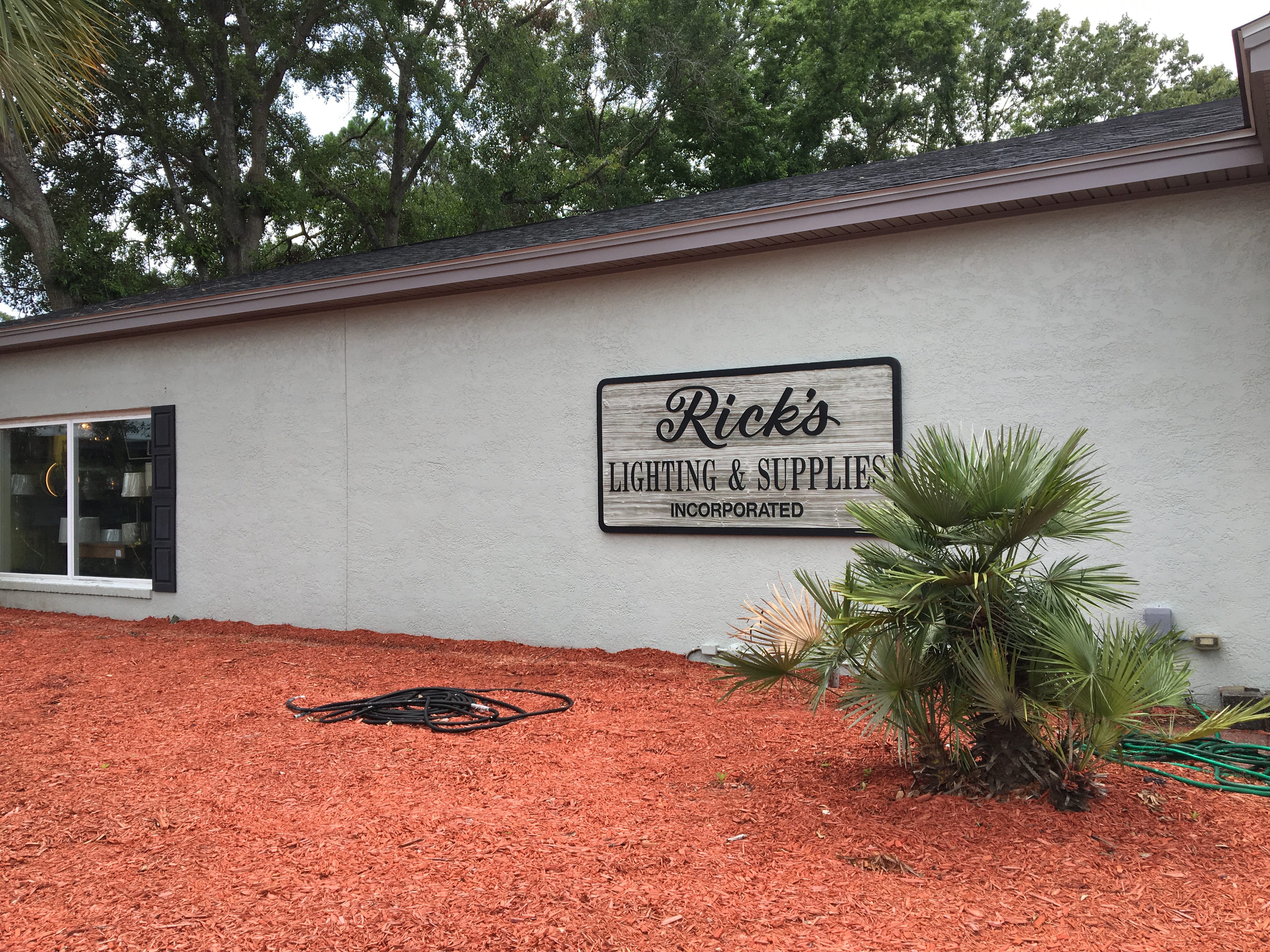 What once was a store specializing in all types of lighting, from ceiling lights, to wall lights, to lamps, and more, is now taking on a new endeavor. Recently, Rick's Lighting + Home, has expanded dramatically and begun to sell beautiful and unique furniture in their West Ashley Showroom.
Owner Rick's philosophy is "buy right and pass the savings on to the customer," creating an comfortable and affordable shopping experience for all. Since its opening in 1984, Rick's Lighting + Home has seen many expansions and diversifications, but 2017 has been the biggest yet. With his assembled team of experts in lighting and interior design, Rick's can now outfit a full-range of styles with distinct character and classic appeal.
The new Rick's Light + Home features a great deal of new options for your home, including, desks, dressers, storage centers, and tables of all sort; along with, of course, the beautiful lighting options they have always had. Their showroom is alway stocked, receiving new shipments in weekly, and though they are recently expanded, their new products are selling quickly. And, after talking a walk around the showroom, it is obvious why.
The showroom is lively and filled with character, with gorgeous chandeliers and pendants hanging from the ceiling, and table lamps spread across all the beautiful furniture, it is impossible to just look at one piece. Your eyes are taken from one gorgeous product to the next, especially in the new backroom that is now their Outlet Center. The Outlet center contains all of Rick's Lighting + Home discount products, which allows for all types of cliental. And though, the outlet center is filled with discounted lighting and furniture, the quality does not fade. All of Rick's discount pieces are just as beautifully made as the rest of the store, and with each piece being unique from the next, there is absolutely something for everyone.
So whether you're looking for new lighting, or a new accent piece for your living room, Rick's Lighting + Home is a one stop shop for all your needs. For more information visit: rickslighting.com or call: (843) 763 – 2282.