Story by Art Department / November 26, 2020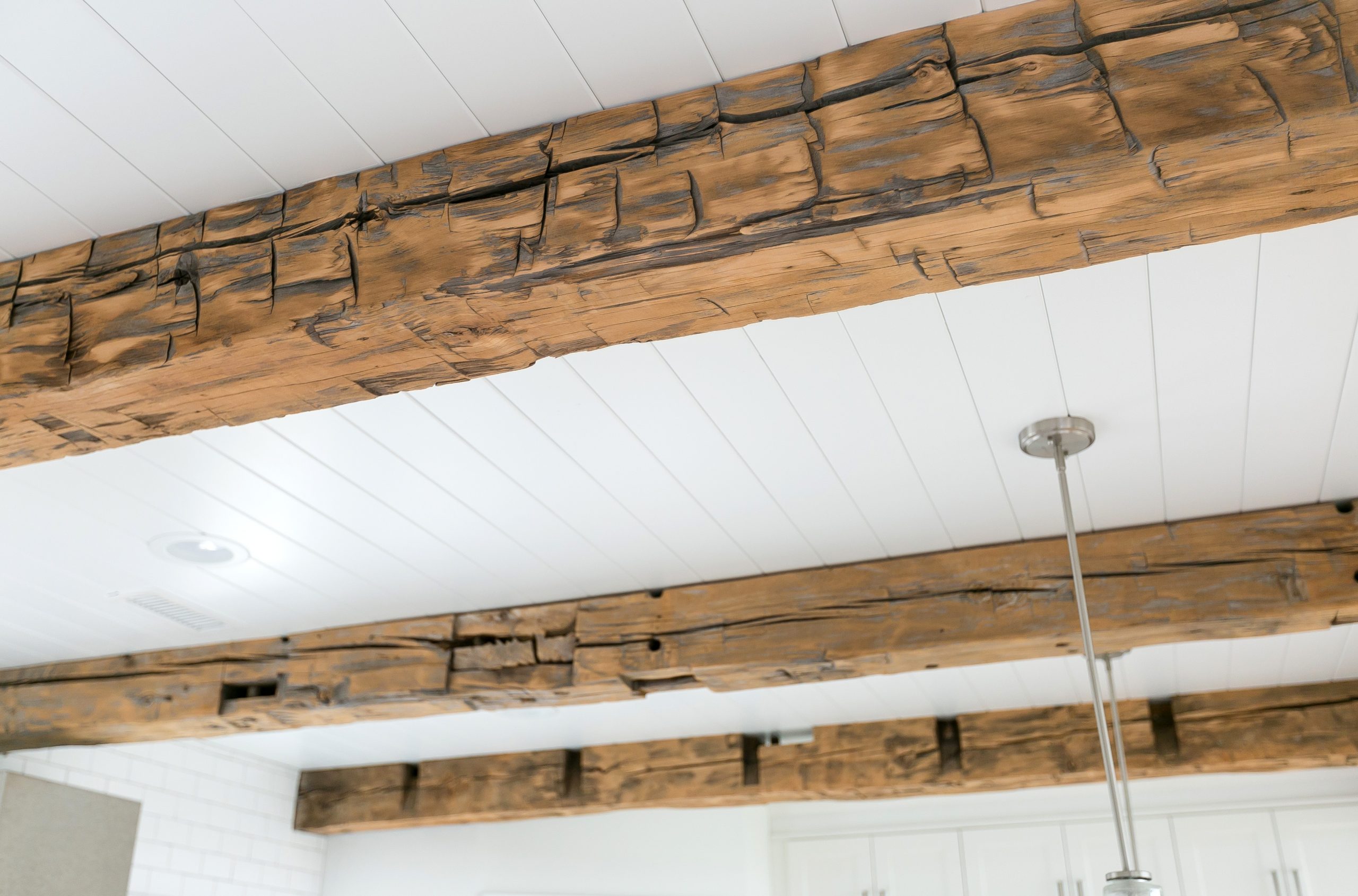 When designing your home, it's important to incorporate elements that will add interest. If you want an all white kitchen, consider what you could do to make it unique. Decorating the four walls of a room is often the main focus when designing a home, but what else can you do? Well, think about your ceiling style. You can paint it, install wallpaper, add beams, and so much more. Here are just a few, of many, ideas that will draw the eye up.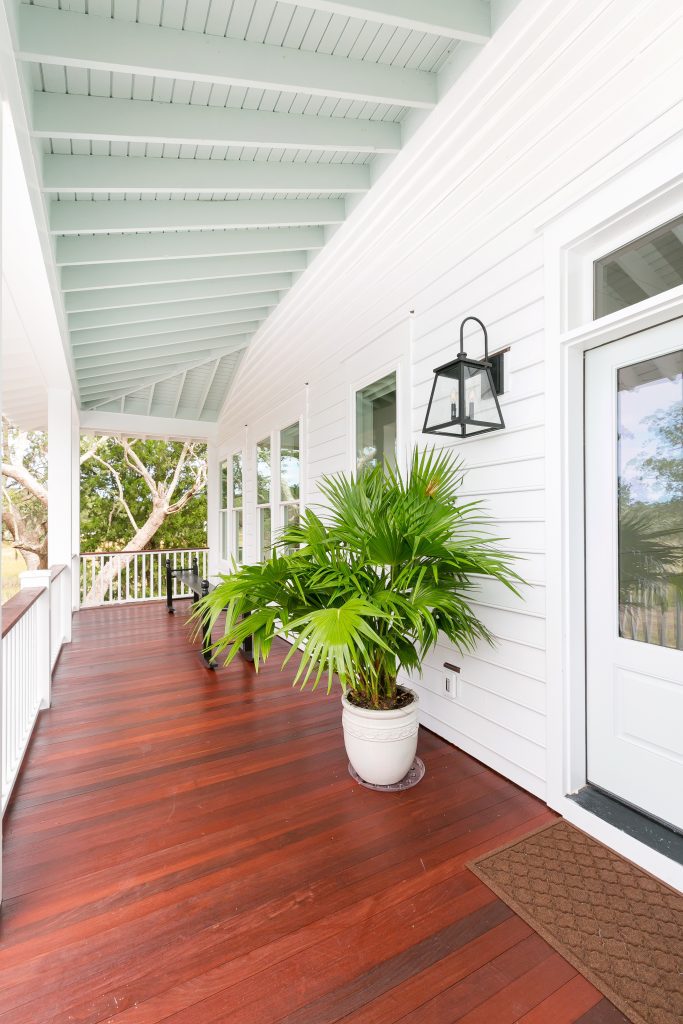 Paint It
Adding style to your ceiling doesn't have to be over the top or challenging. One of the most common ways to add ceiling style, especially on Charleston porches, is by painting it "Haint" blue. This shade of blue is said to protect your home from evil spirits.
Add Wood
A wood ceiling is becoming more and more popular, and works really well in small spaces like a stairwell. The wood ceiling in the stairwell has a big impact; drawing the eye up appreciating the different textures that were incorporated to make this space stand out.
Create Shapes
In an all white space, adding some kind of unique element is crucial. Design a custom ceiling with various sized square and rectangular cutouts for a cool geometric feature that makes the room feel bigger.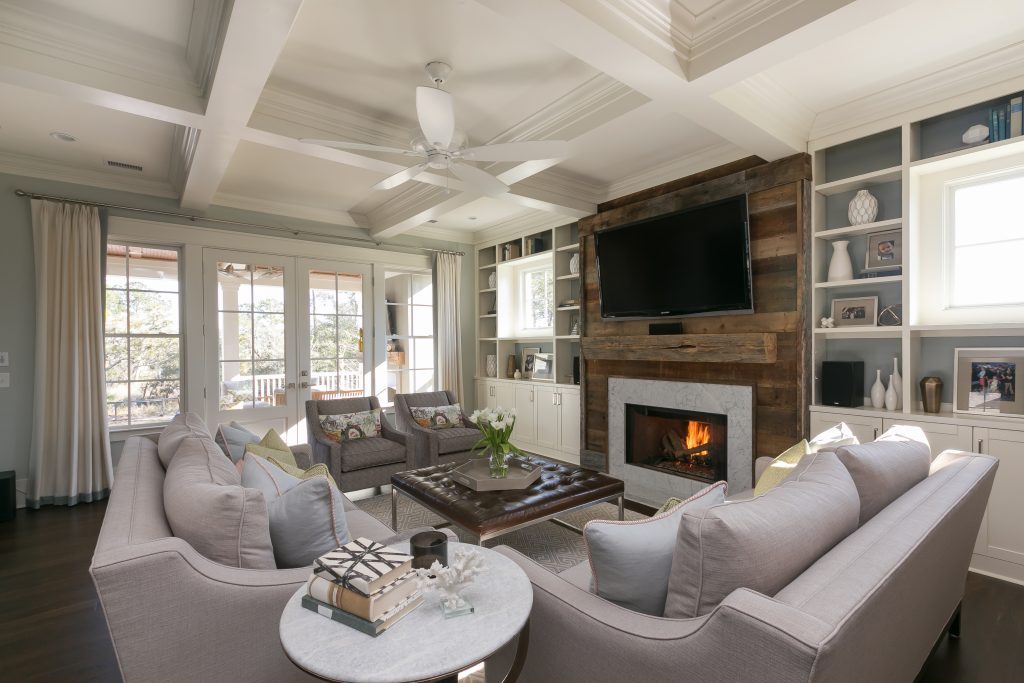 Make it Coffered
Coffered ceilings are another way to help make the ceilings feel higher so this feature can add value to your home. They are most often found in living rooms and kitchens in an open floor plan to help define the two spaces.
Combine Elements
Using multiple elements to add some ceiling style can be done by vaulting the ceiling and adding beams to highlight the vault. The triangular lines that the vault creates add depth and dimension to the room for an overall enhanced design.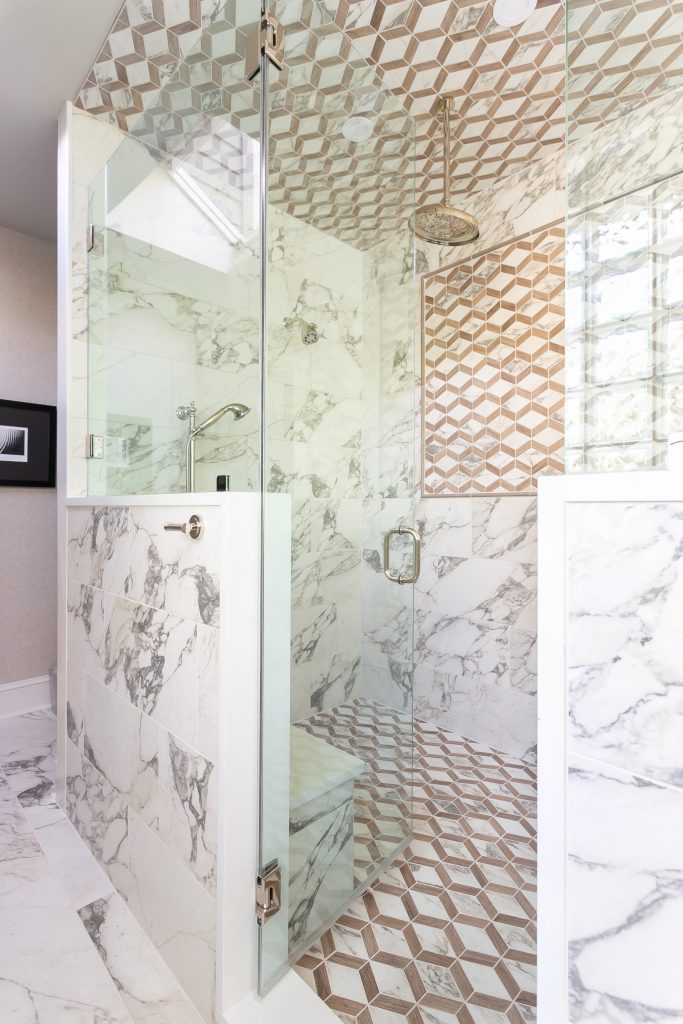 Tile It
Living rooms, bedrooms, and kitchens don't have the be the only place where ceilings get some added style. Bathrooms deserve some love too. Add a tile ceiling to the shower to help define the space and coordinate with the tile on the floor. This creates a cohesive look with lots of interest.
Add a Pattern
The style that you add to the ceiling doesn't have to be eccentric, a simple patterned wallpaper in a neutral color will provide just the right touch. The simple pattern of this wallpaper, paired with the texture on the walls work together to make this room feel open and airy.
Beam It Up
Beams are another wood element to incorporate into the ceiling design. These more rustic beams pair with the shiplap ceiling for a perfect combination of ceiling style. Beams can be use anywhere and often add a rustic, bohemian feel to a space.