Story by Mollie Bowman / July 14, 2021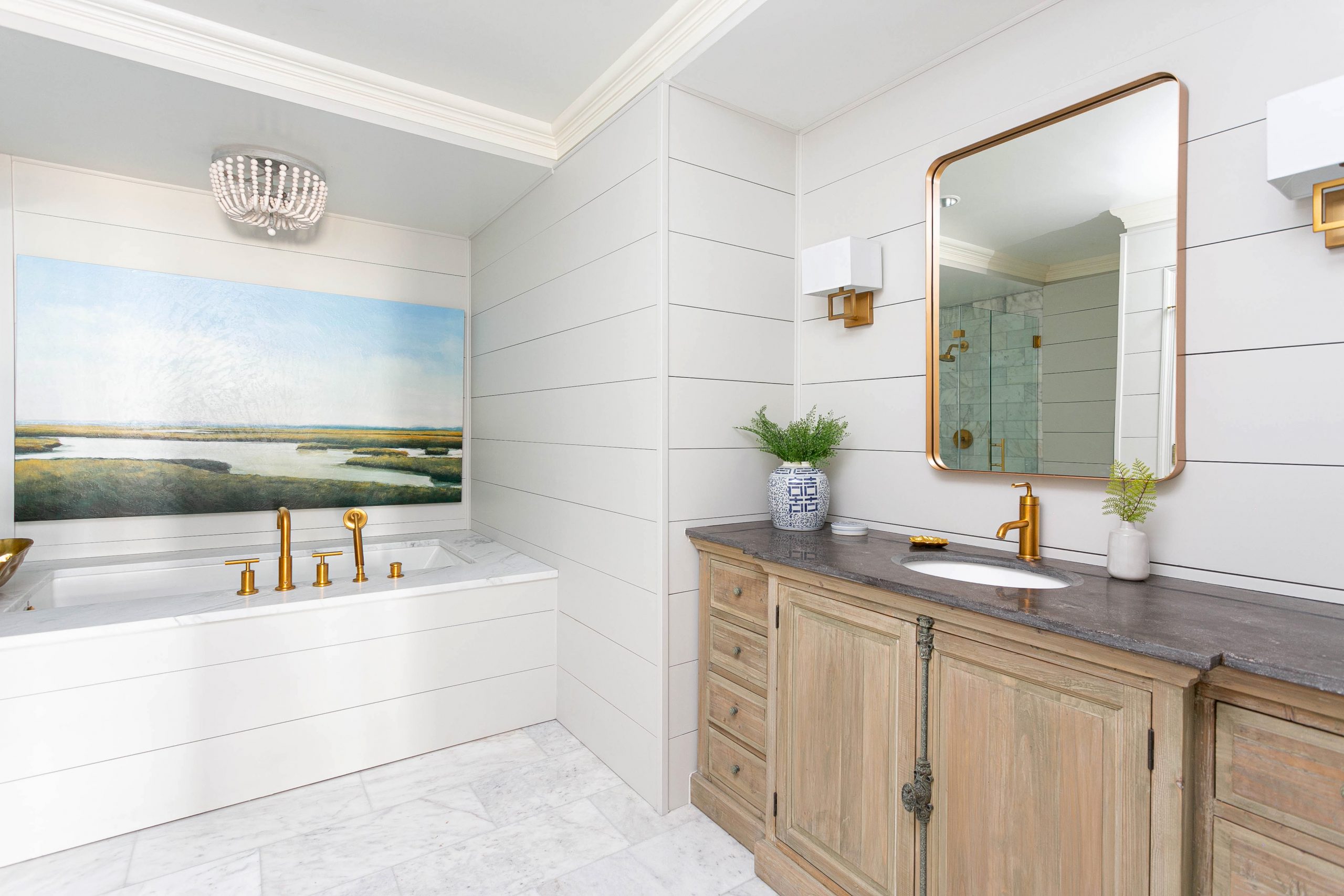 Have you been dreaming of upgrading your kitchen or bathroom? When searching for inspiration, look no further than one of Gateway Supply Company's newest remodel projects. The owners were looking for a new bathroom and kitchen that had a coastal feel with a city-chic look. By working with designer and previous collaborator Lilly Cavanagh of LC Creative Interiors, Gateway was able to help provide the homeowners with the kitchen and bathroom plumbing fixtures of their dreams.


Bathroom Fixtures

In order to create that city-chic mixed with coastal look, LC Creative worked closely with Gateway to find the right plumbing fixtures to fit the look the owner desired. They decided that the best look for this remodel was a mix of gold and navy plumbing fixtures to match both the coast and the city. In the master bathroom, they used gold fixtures from Kohler to give the room an elegant touch. These fixtures provided the quality and style that the designer and homeowners were looking for.



Kitchen Fixtures
The goal in the kitchen was to keep the coastal, city-chic style done throughout the rest of the house. It was a fun challenge to find the right sink to fit the space and match the desires of the designer. In order to tie everything in, Gateway supplied the perfect kitchen sink by Elkay that really completed the look.
The project itself had to be completed in a relatively short amount of time. From start to finish, this remodel took only three months, making it an even more impressive feat. LC Creative Interiors made sure that all of the redesigned rooms were move-in ready and perfectly staged for the homeowners. Through this collaboration, Gateway was able to provide the remodeled condo with all the perfect fixtures it needed.
For more information, call Gateway Supply Company at (843) 554-0450 or visit gatewaysupply.net.